Like GearBrain on Facebook
It didn't take Black Mirror fans long to discover that there are a number of Easter eggs hidden in the latest instalment, Bandersnatch.
Contains mild spoilers
The episode, which sees viewers take control of the story by selecting what a character should do along the way, debuted between Christmas and New Year, and is set in the UK in 1984. The story follows amateur computer coder Stefan Butler as he creates a choose-your-own-adventure game called Bandersnatch.
Butler creates the title for fictional video game company Tuckersoft and, as Reddit users have discovered, there is a Tuckersoft website which has been created by Netflix.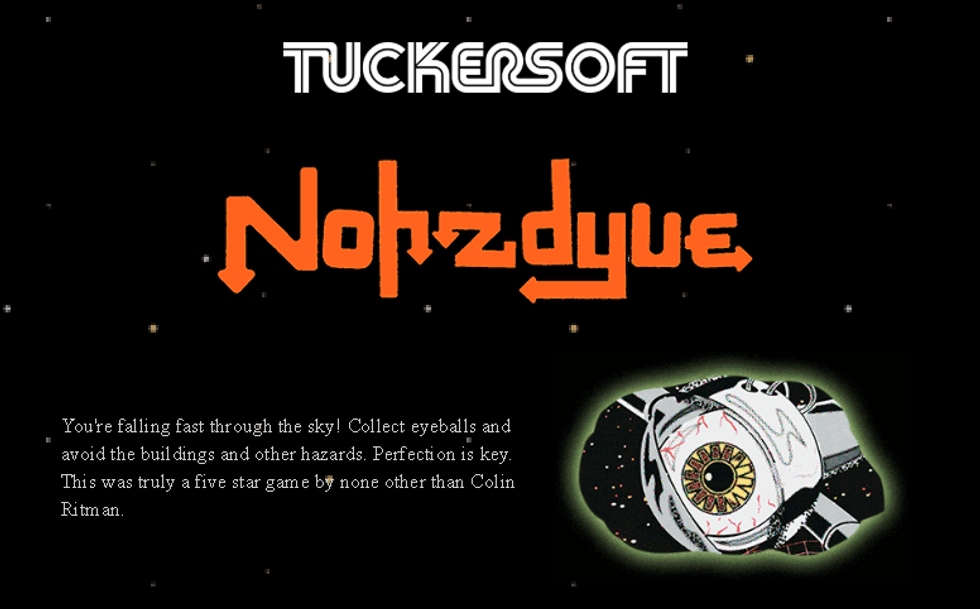 Netflix
Viewers can opt to play through the Bandersnatch episode in several different ways, but once they have reached a conclusion and the programm's end credits roll, there is a secret scene. In this, Butler is seen with a copy of his game and a series of noises play out.

Retro video game fans have identified these sounds as those made by a game for the ZX Spectrum , a fairly obscure 8-bit console sold in the UK between 1982 and 1992. When these sounds are run through an emulator they can be turned into a QR code.
Scanning this code then links to a website where the games — like Nohzdyve, as featured in Bandersnatch — can be downloaded onto your computer and played using a ZX Spectrum emulator. To play the game you'll need to be using Windows and download a free emulator, like Speccy or Fuse .
The website also has a job listing page , which — as you might expect — links to the actual jobs page of Netflix.
Other games shown on the Tuckersoft website include references to previous episodes of Black Mirror, like White Bear and Metalhead.
This isn't the first time themes from Black Mirror have made an appearance in the real world. There's Coach , a website which claims to predict how long you will stay with your current partner — as seen in the episode Hang The DJ — and RateMe , the person-scoring system featured in Nosedive.
For more on the video game Easter egg, the tweet thread below was published by Matt Westcott, the ZX Spectrum coder responsible for it.
So now the cat is out of the bag - I was responsible for a couple of ZX Spectrum related easter eggs for Black Mirror's #Bandersnatch choose-your-own-adventure special...
— Matt Westcott (@gasmanic) December 29, 2018
Like GearBrain on Facebook