Like GearBrain on Facebook
The new Key2 keeps BlackBerry's well-known physical keyboard but, in a nod to the way many people use Android devices today, is adding what it calls Speed Key, a single key that shortcuts users to apps, and other functions people tend to use most of the time.
Design
The design looks very similar to BlackBerry's KEYone — with the keyboard running along the bottom quarter of the smartphone's front. There's a new aluminum frame, however, that encircles the entire device, in either silver or black, and the keys now have a matte finish which streamlines the entire front look of the phone. The cushioned back also features a diamond pattern — designed to make easier to hold, and has a 4.5-inch touch display featuring Gorilla Glass.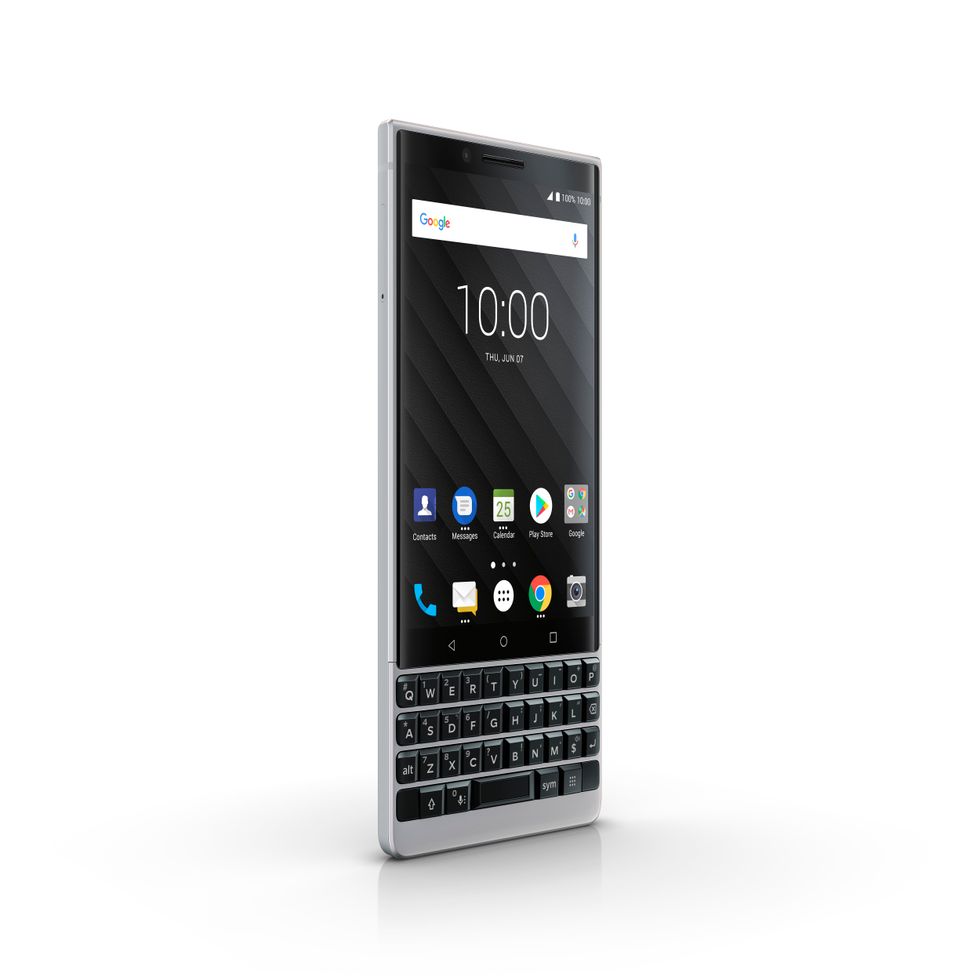 Key2 features a new dual-lens 12 MP camera on the backBlackBerry
Camera
Key2 is getting its biggest upgrade through a new dual-rear camera — both 12MP — with new picture modes including a portrait option and also an optical superzoom, which BlackBerry says uses multi-frame capture so noise is reduced as your hone in on details. Google Lens is also included, adding all its A.I. features including identifying landmarks or bringing up online buying options when something is viewed through the camera.
Keyboard
BlackBerry did freshen up its keyboard by making it bigger by 20 percent. Then there's the new Speed Key, letting you jump the line, and go right to an app through the keyboard instead of swiping through the touch screen. Users press the key in tandem with 52 shortcuts they can create on their own — such as calling a family member.
The keyboard still works as a trackpad to get through emails and web sites faster, and BlackBerry also kept flick typing, which predicts what you're writing as you're putting together quick messages.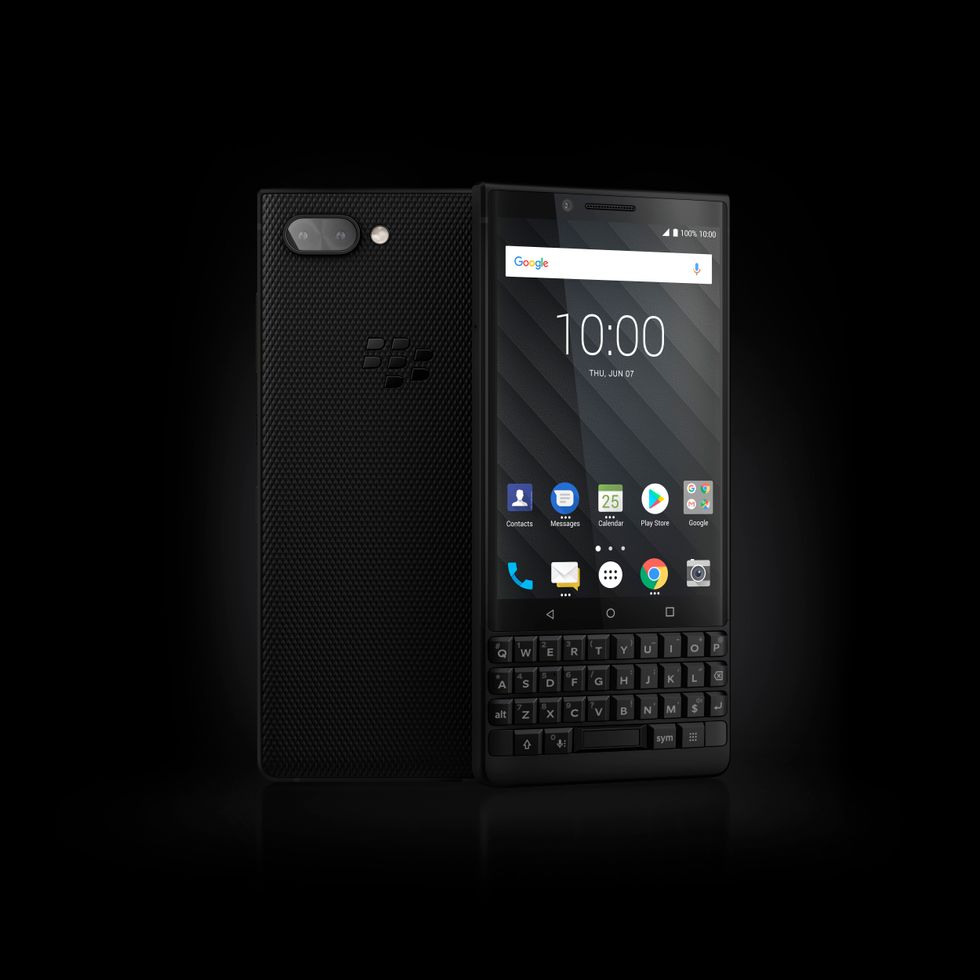 Cross-hatching on cushioned back of the Key2 is designed to make it easier to gripBlackBerry
Security
Mobile security is a giant concern today, as more people use their phones to get online instead of computers. To that end, BlackBerry is touting Key2's DTEK by BlackBerry app, which gives ratings on how secure the device is at any time, lets you run a real-time scan, and shows which features apps are accessing (contacts or the microphone, for example) and then control what information you want those applications to really have.
The Key2 holds up to two days of battery life, includes Qualcomm Quick Charge 3.0, has 6GB of memory and will come with options for 64GB and 128 GB of storage. The $649 phone ships this month in either a silver or black frame, with Android 8.1 Oreo installed.
Like GearBrain on Facebook