Like GearBrain on Facebook
Similar to the first X-Prize competition, which jumpstarted the private space flight industry, Go Fly is a competition sponsored by Boeing which asks entrants to build a 'personal flying machine' capable of taking its pilot quietly and safely a distance of at least 20 miles without refueling or charging.
These vehicles are designed for the use of one person at a time, and are therefore a different category of flying machine to the 'flying cars' planned by Uber and others to carry several passengers at once. Like Uber's plans, these machines are classed as VTOL (vertical takeoff and landing), as their rotors are capable of firing downwards to takeoff, then backwards to fly forwards.
Launched in 2017, the Go Fly competition is essentially looking for the first real, usable-in-the-real-world jetpack, and there is $2 million of prize money up for grabs. Phase one, which has just finished, awards $20,000 to each team which is shortlisted based on their technical specifications.

Phase two will now see these teams build real, functioning flying machines; of these, four finalists will each receive $50,000, then $1 million will be awarded to the ultimate winner after a 'Final Fly-Off' event planned for the fall of 2019.

However, an obscure rule means new teams can jump straight into phase two and start building, without even entering phase one.
Presumably this is a way for Go Fly to ensure plenty of entrants remain in the competition, instead of it merely fizzling out with no worthy winner. That is what happened with Google's Lunar X Prize, the $20 million competition to build and launch a commercial lunar lander for a mission to the Moon, which ended in March this year with no winner. The competition's five finalists were not able to raise sufficient funds to launch their spacecraft.
Back on Earth, it's time to look at the 10 designs which made the Go Fly shortlist. Many adopt a flying motorbike-style design, with the rider sat on their machine in the way they'd sit on a bike. Electric motors are common, while some designs make use of a hybrid powertrain. Some have wings for increased speed and stability, some do not.
Six of the 10 shortlisted entires come from the United States, with student entries from Penn State University, Georgia Tech and Texas A&M University. The other entries come from the Netherlands, Japan, Latvia and the United Kingdom.
Here are the 10 vehicles, their names, and a short description provided by their designers: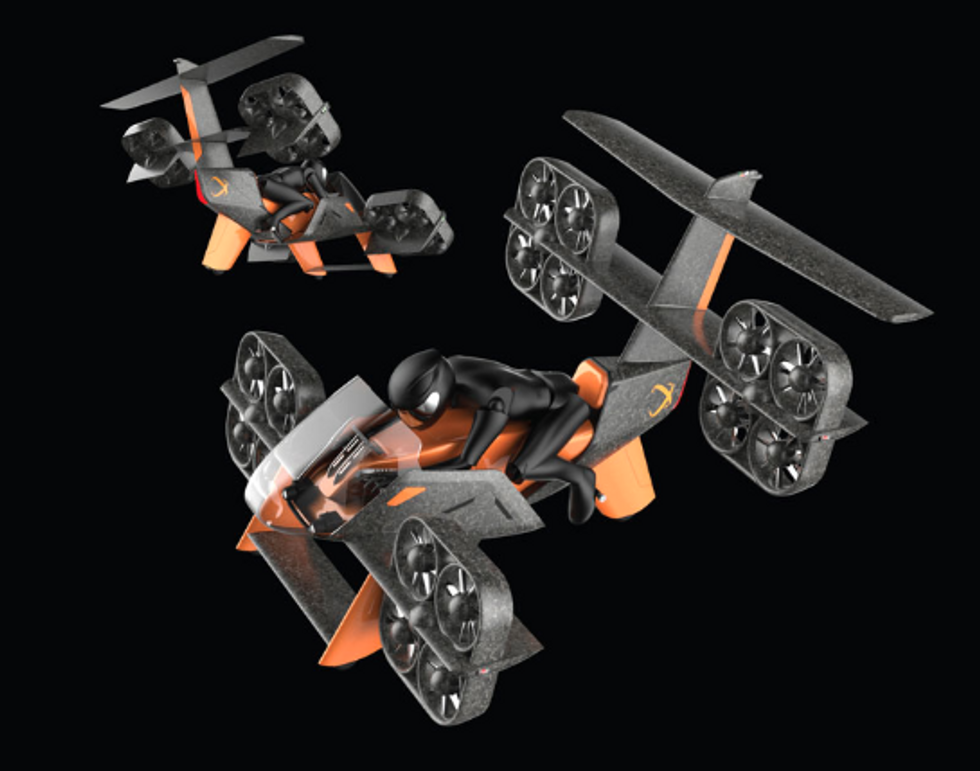 ERA Aviabike by Aeroxo LVERA Aviabike by Aeroxo LV
ERA Aviabike by Aeroxo LV from Latvia
ERA Aviabike is a tilt rotor aerial vehicle type that combines VTOL capabilities of a helicopter and speed of fixed-wing aircraft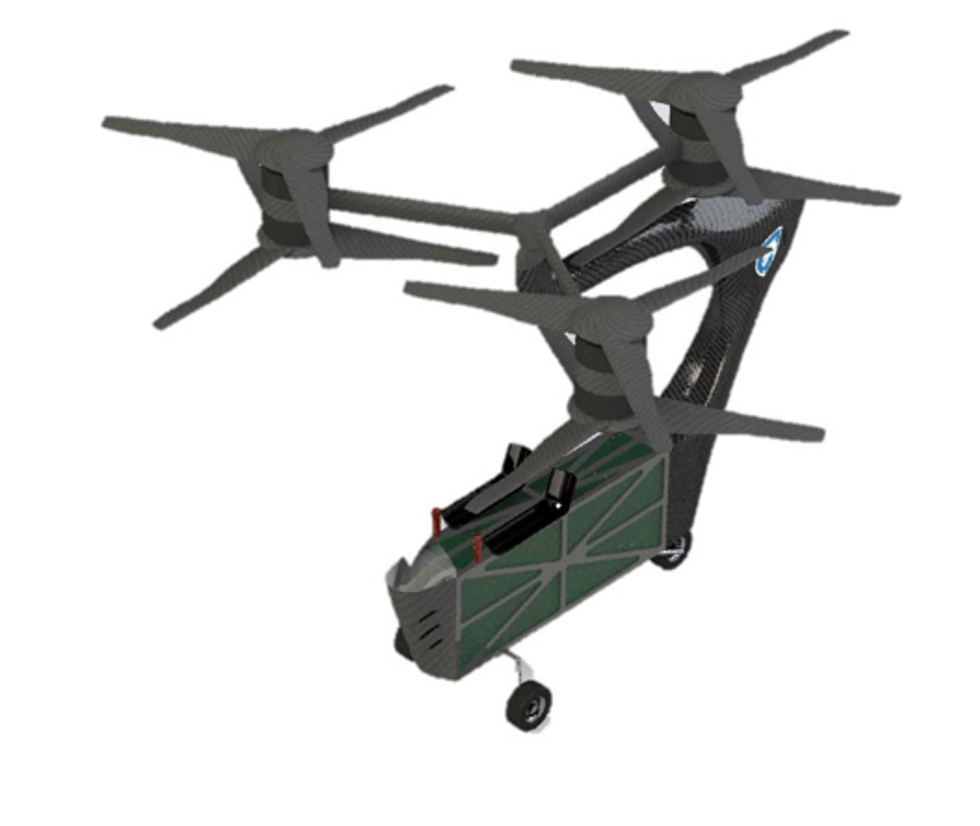 Blue Sparrow by Blue SparrowBlue Sparrow by Blue Sparrow
Blue Sparrow by Blue Sparrow from the United States
Students and faculty at Penn State University Aerospace Engineering designed Blue Sparrow to be scalable, robust, safe, and fun to fly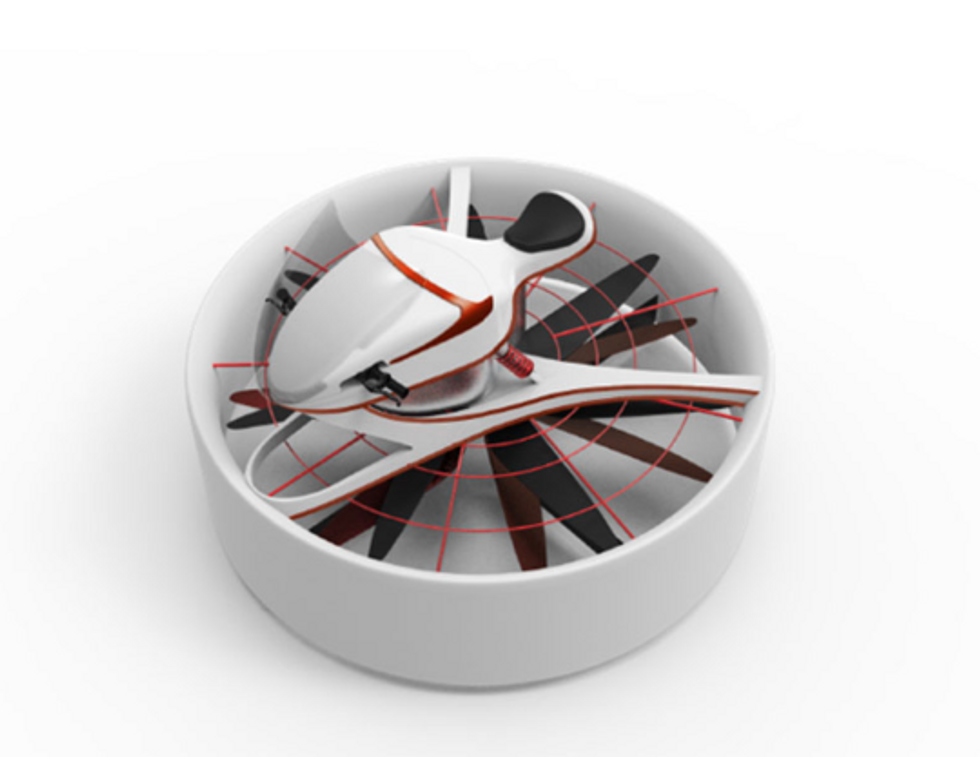 Hummingbuzz by Georgia TechHummingbuzz by Georgia Tech
Hummingbuzz by Georgia Tech from the United States
Hummingbuzz utilizes the fully electric, ducted coaxial rotor configuration, with the fuselage on top, in the shape of a motorcycle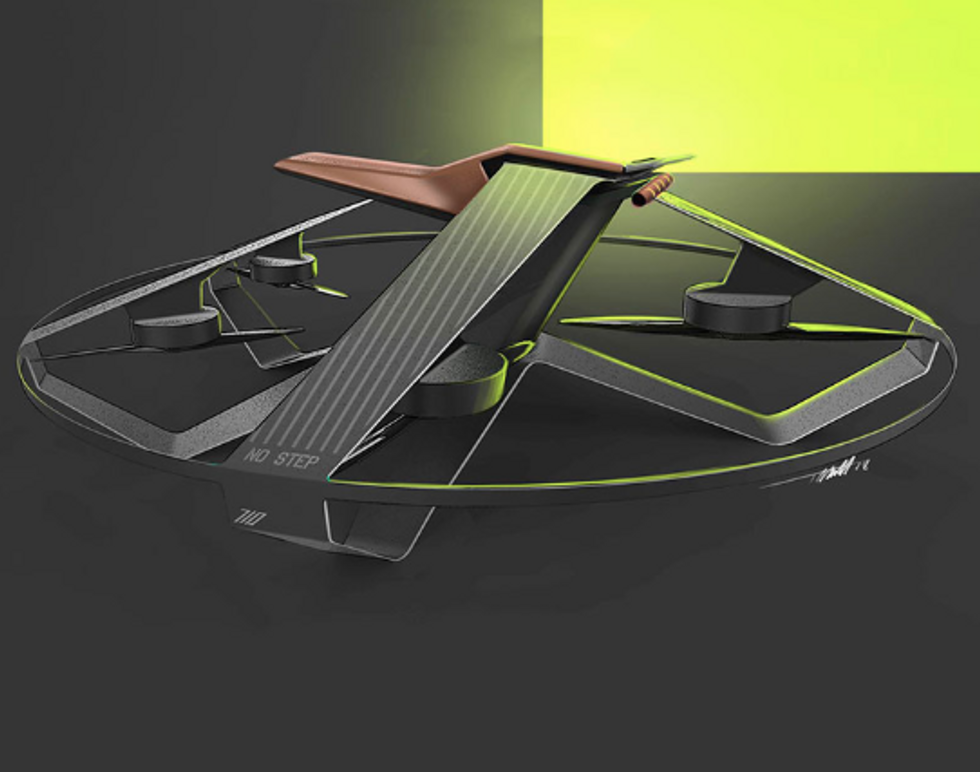 Vantage by LeapVantage by Leap
Vantage by Leap from the United Kingdom
Vantage is a five-rotor airbike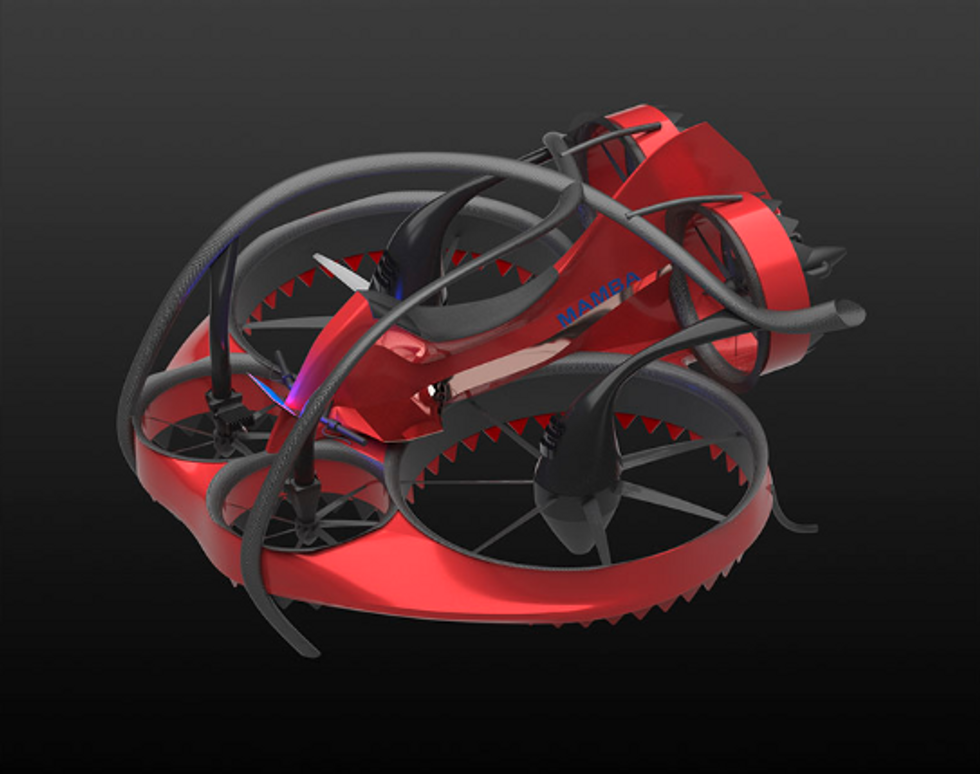 Mamba by MambaMamba by Mamba
Mamba by Mamba from the United States
The Mamba is a hexcopter emphasizing safety, certifiability, and performance. Shrouded rotors and a tilting empennage are incorporated.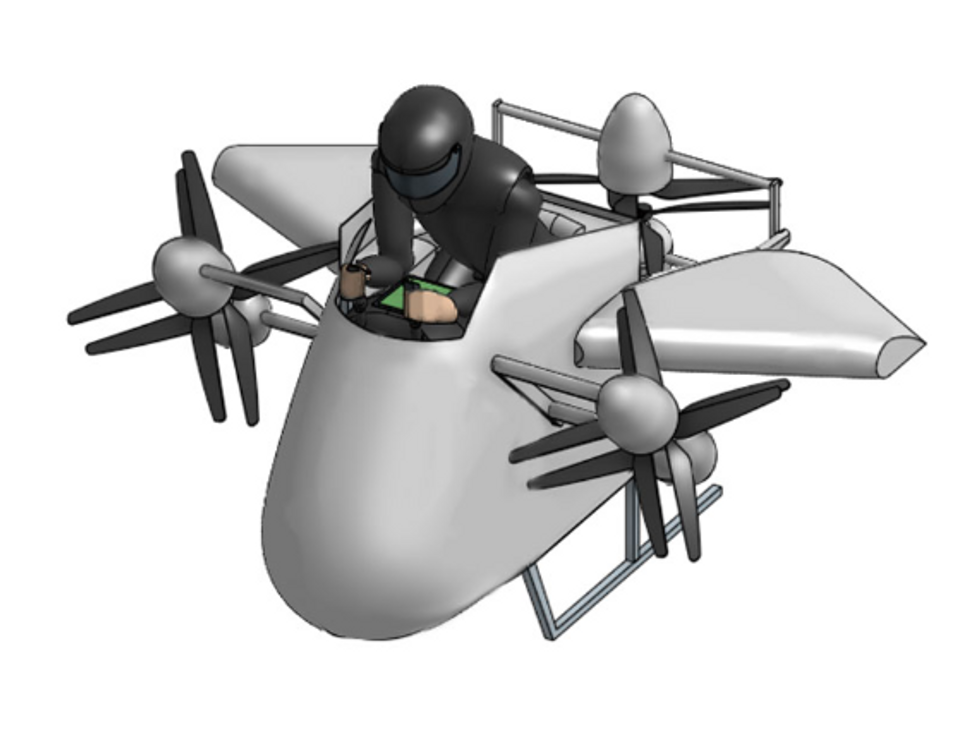 Pegasus 1 by ScoopPegasus 1 by Scoop
Pegasus 1 by Scoop from the United States
The Pegasus us a Y6 tilt rotor with a wing and a hybrid powertrain with a cruise speed of 70 knots (80mph)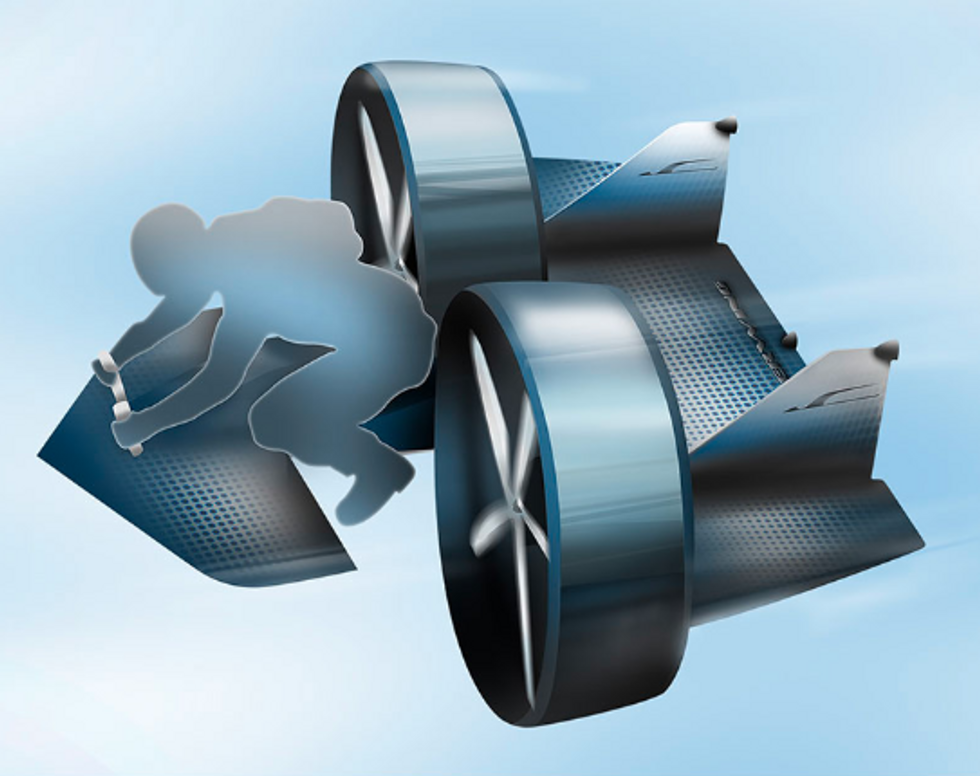 S1 by SilverwingS1 by Silverwing
S1 by Silverwing from the Netherlands
This device is a canard-wing configuration around a person in motorcycle-like orientation powered by two electric motors with ducted rotors. The aircraft makes a 90 degree transition from vertical take-off to horizontal cruise flight.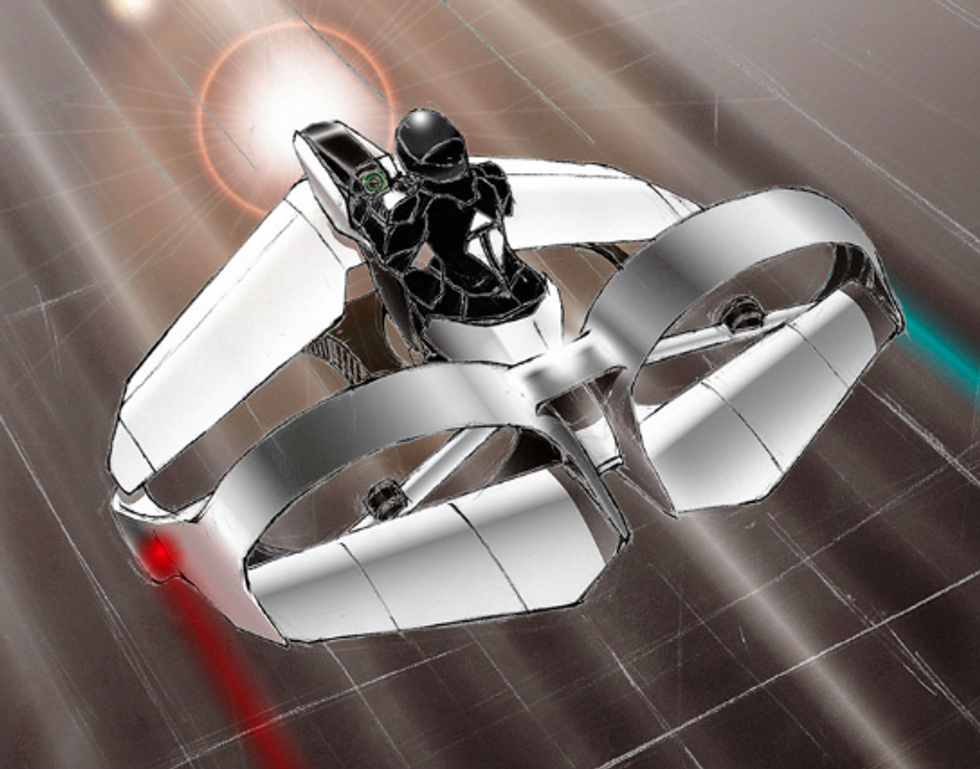 teTra 3 by TetrateTra 3 by Tetra
teTra 3 by Tetra from Japan
The teTra 3 is not only efficient enough, but also stylish enough to meet commercial requirement.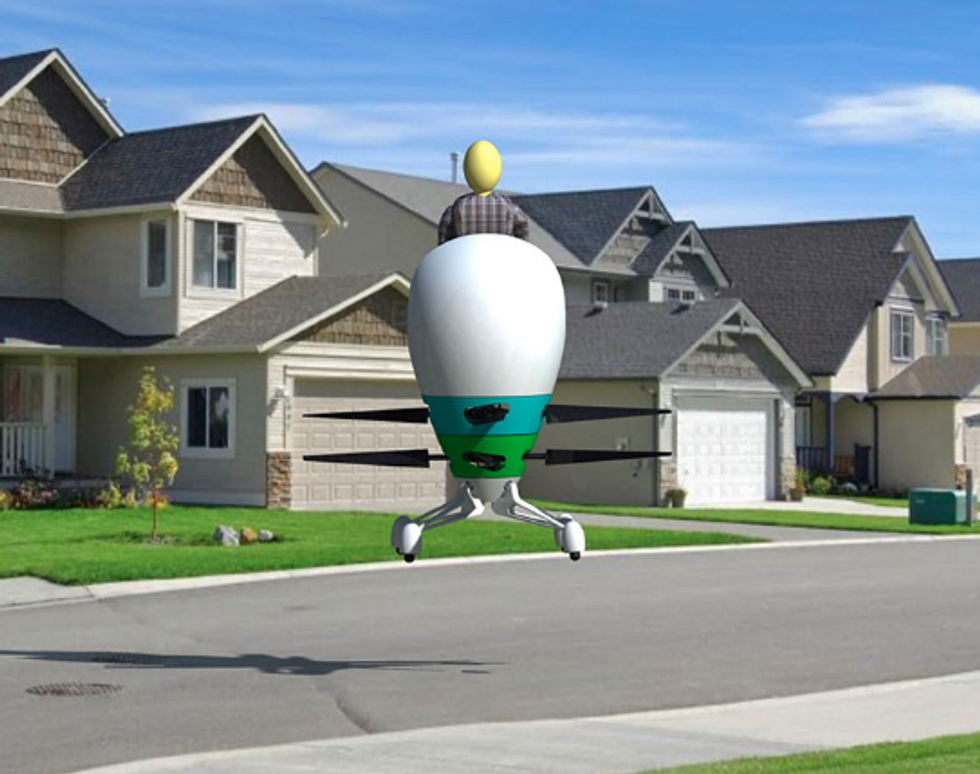 Harmony by Texas A&M UniversityHarmony by Texas A&M University
Harmony by Texas A&M University from the United States
Harmony is a high-TRL [technology readiness level] compact rotorcraft designed to minimize noise and maximize efficiency, safety, reliability, and flight experience.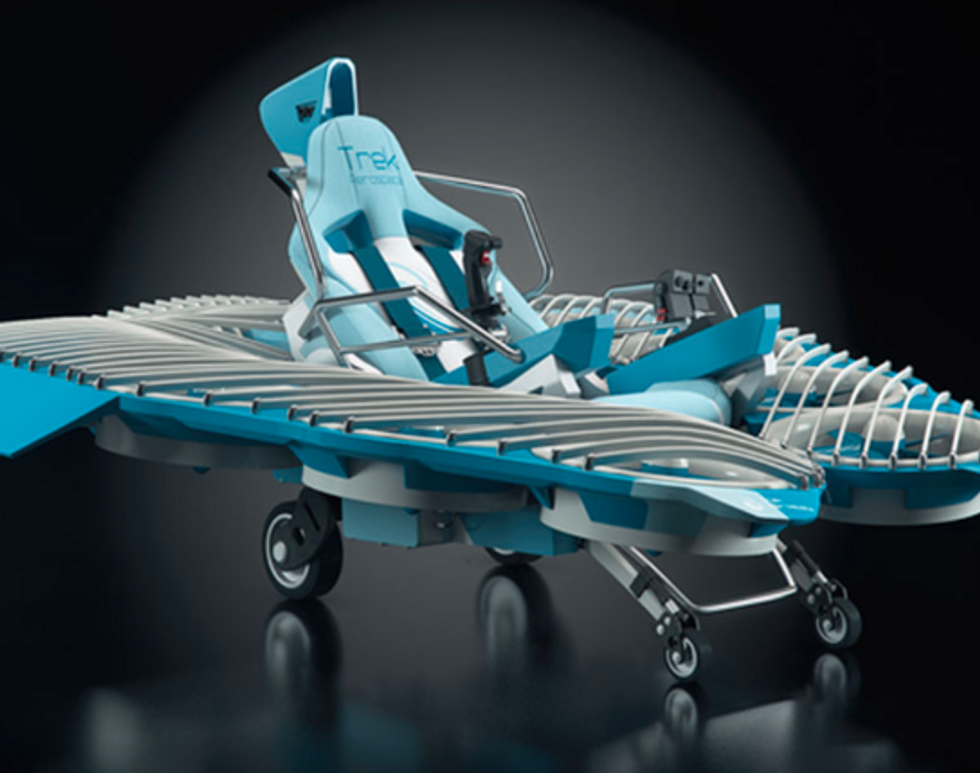 FlyKart 2 by Trek AerospaceFlyKart 2 by Trek Aerospace
FlyKart 2 by Trek Aerospace
FlyKart 2 is a single-seat, open-cockpit, 10-rotor, ducted fan, electrically-powered, VTOL aircraft.

Like GearBrain on Facebook