Audio company Bose is to begin selling its new augmented reality smart glasses from January, for $199.
Revealed in prototype form earlier this year, the sunglasses, called Frames, use sound produced by two small speakers instead of a visual interface to interact with the wearer.
Read More:
The glasses stream music and deliver information via Siri or the Google Assistant, depending on which you use on your iOS or Android smartphone. Although there are no earphones, Bose says the speakers direct "jaw-dropping" sound into the wearer's ear in a bid to keep conversations — either with the assistant or via your smartphone — private.
Instead of projecting a user interface onto the glass, or into the wearer's eye like other smart glasses, the Frames use GPS and a nine-axis head motion sensor to work out exactly where you are and which way you are facing. With this information, the glasses can provide context-aware audio, such as information about landmarks in front of you, or walking directions.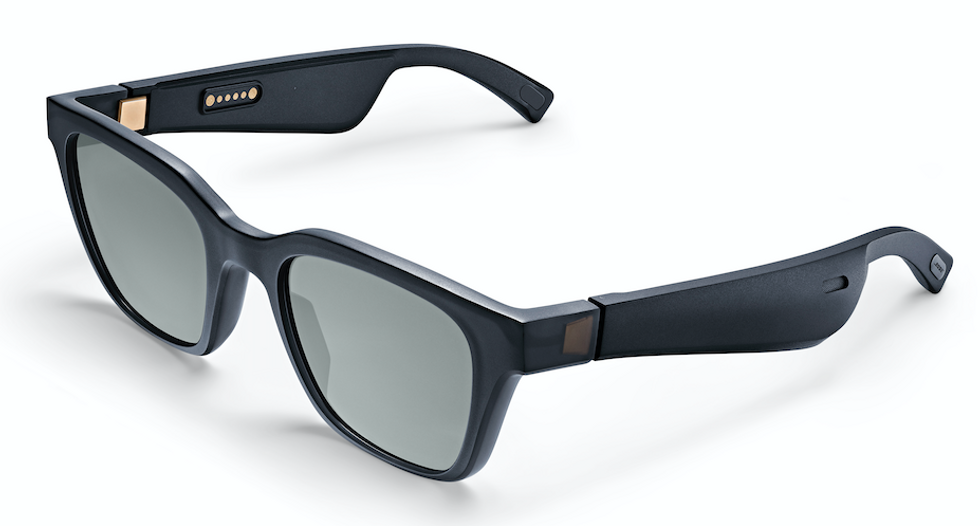 Bose
Bose says this system can be used for "travel, learning, entertainment, gaming and more." However, this aspect of the Frames — a platform called Bose AR — will come shortly after the January launch via a software update. Bose says it will have more information to share at the SXSW festival in March.

The Frames are powered by a lithium battery which Bose claims can provide 3.5 hours of music playback and up to 12 hours of standby time. There are two versions of Frames, one with square lenses called Alto, and one with smaller, rounded lenses called Rondo. Both are available in the US from the start of January 2019, and both are priced at $199.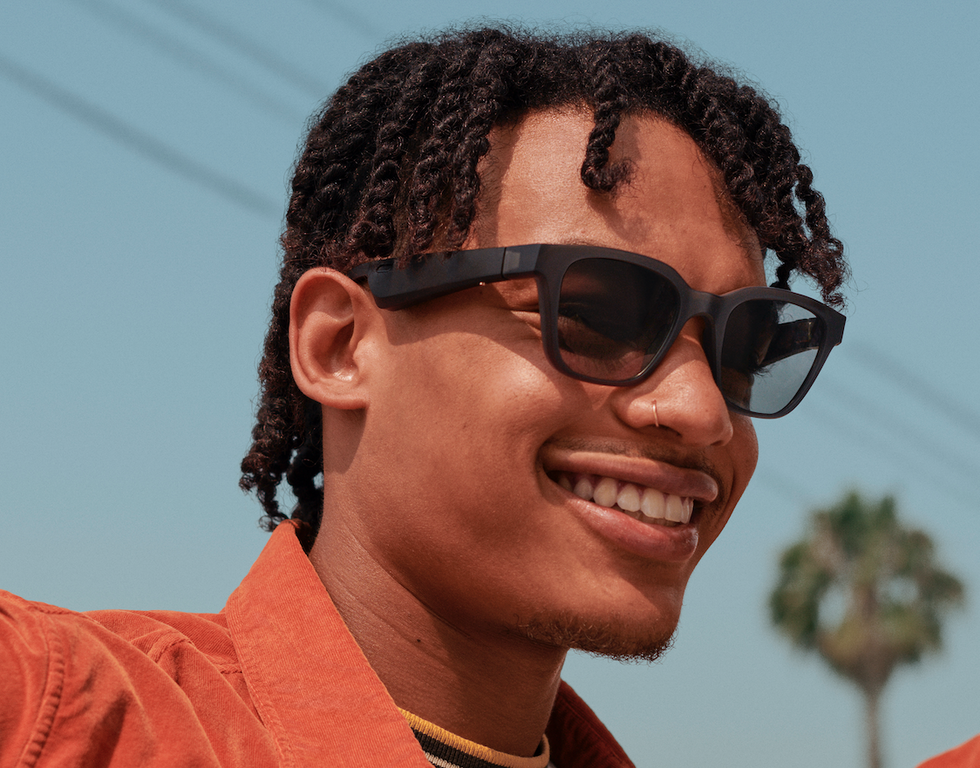 Bose
We can see such a device being useful for navigating unfamiliar cities, with the glasses providing walking directions and information on famous buildings and landmarks as the wearer walks past them. It should also be possible to pull up local public transport information by speaking to Siri or the Google Assistant, all while playing music or taking phone calls.

With a subtle design and low weight — 45 grams, or around 10g more than a regular pair of sunglasses — the Bose Frames should go down better with consumers than the Google Glass and other bulky, awkward-looking AR smart glasses.