Like GearBrain on Facebook
Bose has walked away from an augmented reality sound project, after the technology didn't pan out the way the audio company had hoped for.
Simply called Bose AR, the technology was a novel take on augmented reality. Instead of using some form of holographic display to show virtual and augmented environments to the user, Bose AR relied entirely on sound.
Read More:
This, the company hoped, would be used to provide precise walking directions through headphones, based on the user's location and the direction they are facing; nods and other head movements could be used to interact with the system.
Bose AR featured most prominently on the company's Frames glasses, which have integrated earphones and motion sensors. They went on sale in early 2019 for $200, and remain available from Bose and retailers.
But now Bose has confirmed its AR project is over. Speaking to Protocol, a company spokesperson said: "Bose AR didn't become what we envisioned. It's not the first time our technology couldn't be commercialized the way we planned, but components of it will be used to help Bose owners in a different way. We're good with that. Because our research is for them, not us."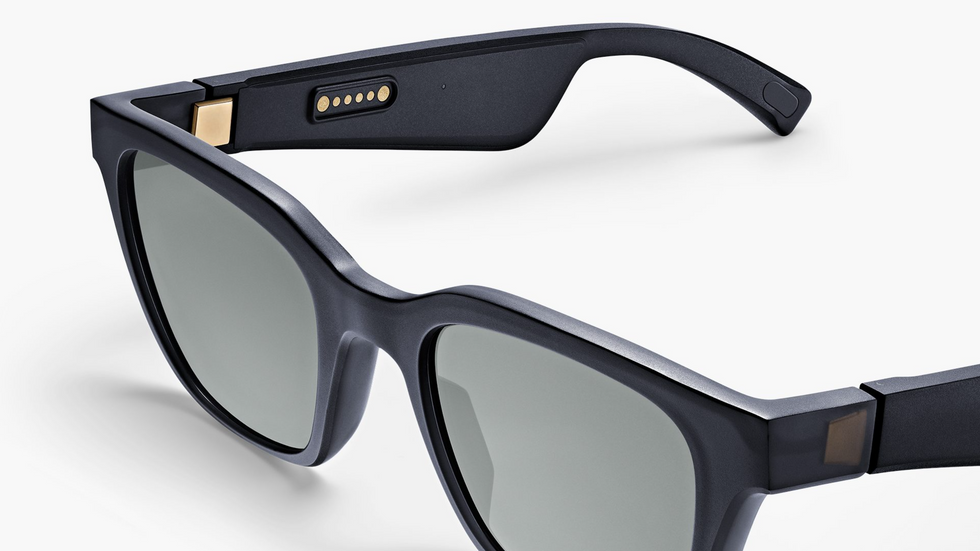 The Frames are priced at $200Bose
It isn't clear what will now happen to Bose products that are described as 'Bose AR Enabled'. The company website has removed most references to the technology, and pages for the Frames glasses inconsistently include 'Bose AR Enabled' among their list of features. However, they remain on sale at their usual price, and are marketed as a pair of sunglasses with integrated earphones.

Resource pages explaining how Bose AR works have been deleted and currently return 404 error messages. GearBrain has asked Bose for clarification on what will happen to Bose AR products owned by customers, including the Frames, and whether they will continue to work and be supported with future software updates. We'll update this article when we get a reply.
Bose's shuttering of its AR dreams has taken place gradually over the last few months. In April the company closed its public Software Development Kit (SDK) for Bose AR, making it impossible for new developers to create apps for the system. Those developers had previously benefited from a $50 million fund set up by Bose to help bankroll the creation of audio AR applications.
Bose now admits that, while its AR work "delivered compelling customer experiences", these were based on "specific use cases, not for broad, daily use".
This problem is almost as old as augmented reality itself. As Google discovered with its Glass back in 2013, AR technology can impress at first, but often struggles to present consumers with a compelling reason to invest and keep using the product on a regular basis.
Bose's departure from AR comes in the wake of Magic Leap laying off 1,000 employees and shifting from the consumer to enterprise markets for its AR headset.
Bose Frames Audio Sunglasses with Open Ear Headphones, Alto M/L , Black - with Bluetooth Connectivity
From Your Site Articles
Related Articles Around the Web
Like GearBrain on Facebook