Like GearBrain on Facebook
There was widespread panic among Facebook and Instagram users on Wednesday afternoon (October 10), as the two billion-member social network went offline in a number of countries.
Users took to Twitter to vent their frustration as Facebook and Instagram, which is owned by the social network, fell offline. Users reported how the sites were either slow to slow, or in some cases failed to load at all.
GearBrain staff encountered problems too, with Instagram failing to load in the UK and Facebook showing nothing but a white screen when accessed in the US. The site stopped working at around midday EST.
According to DownDetector , problems were reported in the US, UK and countries across Europe, including Italy, France, Germany and The Netherlands. South American users reported problems in Argentina, Brazil and Peru.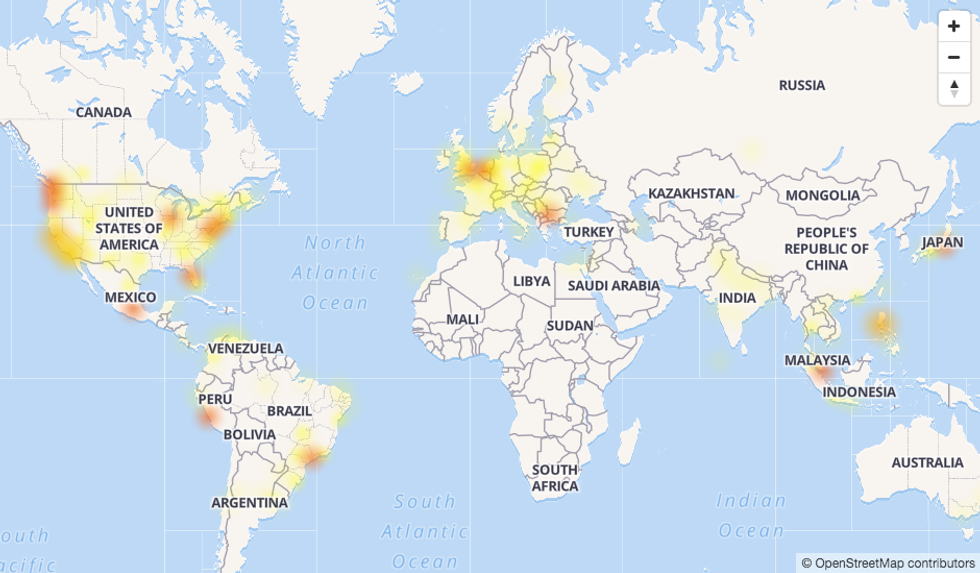 Map shows where Facebook users have reported problems DownDetector Facebook's 'white screen of death' is all many users could see Screenshot
More to follow
Like GearBrain on Facebook