With Halloween candy in stores since August , who hasn't been hitting the candy corn and mini-packs of chocolates for weeks? For those looking for a less-sweet alternative, we have 11 Halloween-themed emoji, keyboards and digital photo makeovers to help you invoke your spooky spirit.
Trick your friends, terrorize a pal or just have fun yourself. Most of these Halloween packs are easily downloadable to your smartphone and are free—or certainly cheaper than that pack of mini-treats.
Happy Haunting!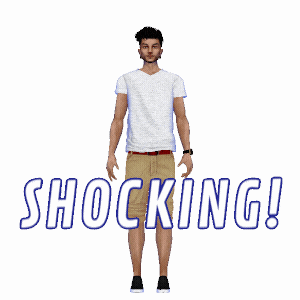 Eerie Emoji
What better than some phantasmic emoji to creep out friends and family. There are apps-a-plenty that stock your text message arsenal with customized or cartoon emoji decked out in a Halloween theme.
WithMoji already allows you to build an emoji that looks like a cartoon you. But with Halloween approaching, the app has added some animations from Exorcist-like head turns to electrocuted emojis.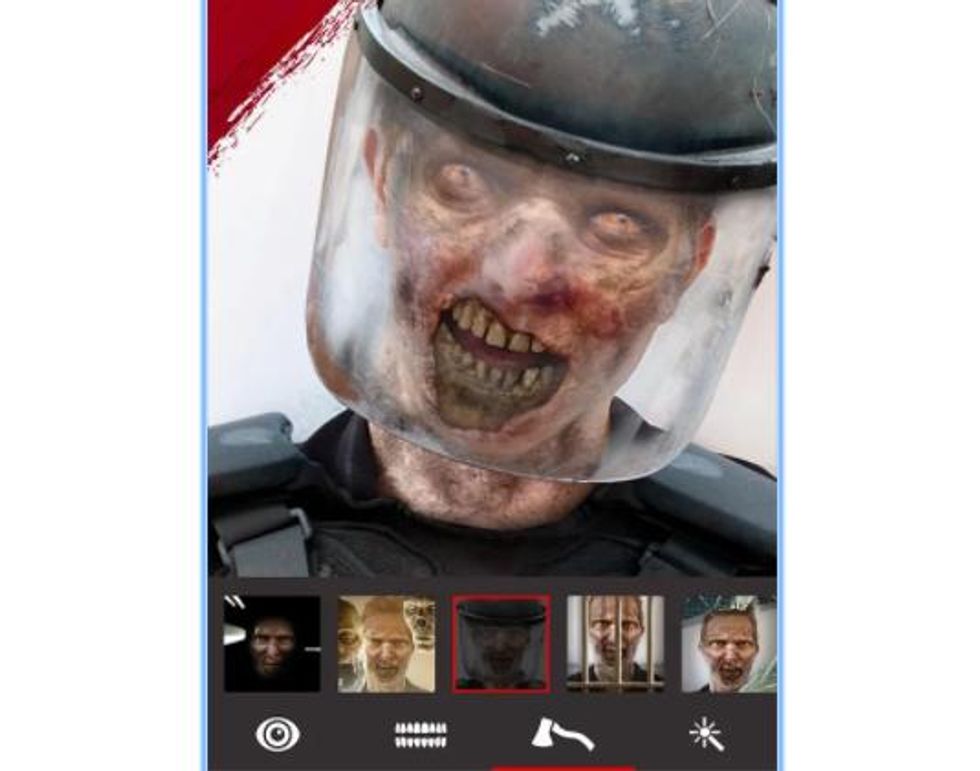 Gross out everyone with the Dead Yourself app.
Of course AMC's "The Walking Dead" would have some zombie-makeover option available. The Dead Yourself app is free for both Android and iOS devices and are also animated. The app, which only works with iOS, is free. Just snap a selfie, and add embellishments. (We think the hatchet feature is a particularly nice touch.)
A perennial favorite is CorpseCam which has been around for a couple of years but continues to grab high ratings—and upgrades to its app with additional masks. There is a free version, as well as an add-on for themed packs like the vamps, hannibal and joker. Android users can try Zombify and the Zombie Photo Booth for some otherwordly alternatives.
Spine-chilling Stickers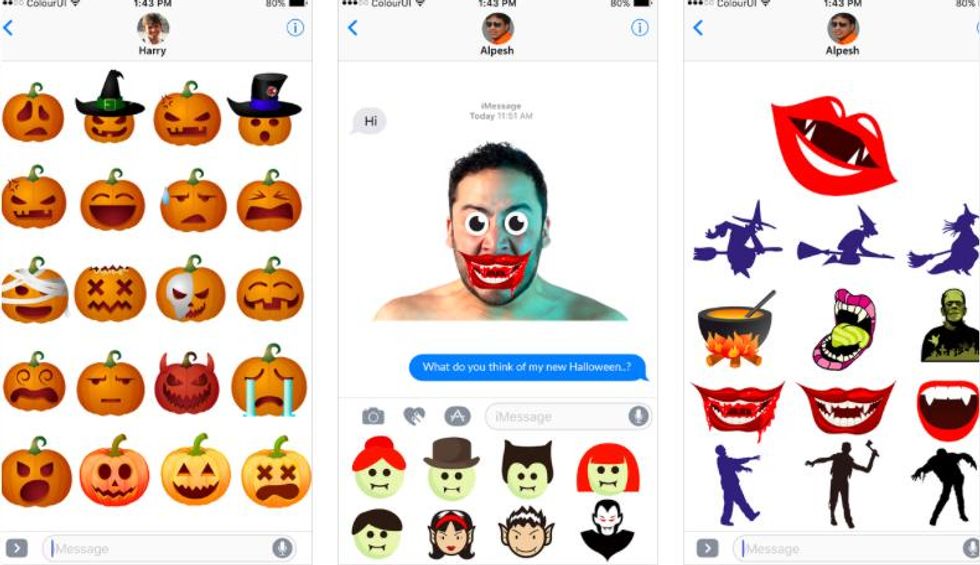 Turn your selfie into a spooky visage with Halloween Emojis
Nothing says Happy Halloween like sending some sinister emoji via text. (Nothing, we say.) And these apps serve up some alarming options from flaming vampires cartoon creatures to devilish pumpkins. The Halloween Keyboard Emoji lets you send holiday-themed stickers in your text messages from Android devices. (And yes, it's free.) The iOS apps Halloween Emoji.s and Stickers for iMessage is 99 cents until October 31—but then again, why would you buy this after Halloween.
Frightening Frames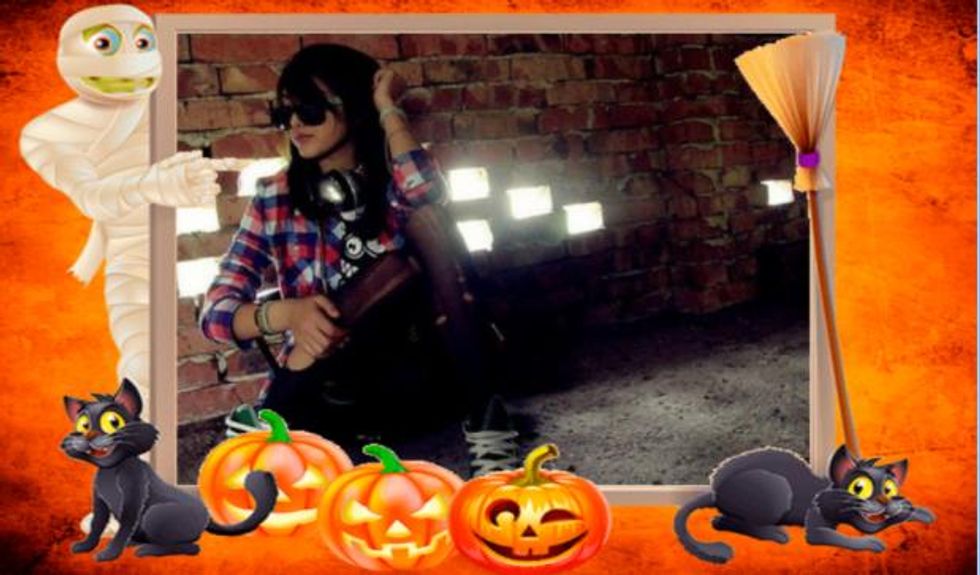 Inject some crypt-like cool to your Halloween selfies with Best Halloween Frames.
Add some Halloween flare to your Instagram and Facebook posts with hair-raising (and in some cases, just downright cute) Halloween frames. The Insta Halloween Frames Photo Editor is free and designed just for iOS users to upload their snaps to Instagram. The Android app, Best Halloween Frames, is also free but lets you upload framed pix to social media sites including Instagram, Facebook, Whatsapp and Twitter among others.

Spooky Strokes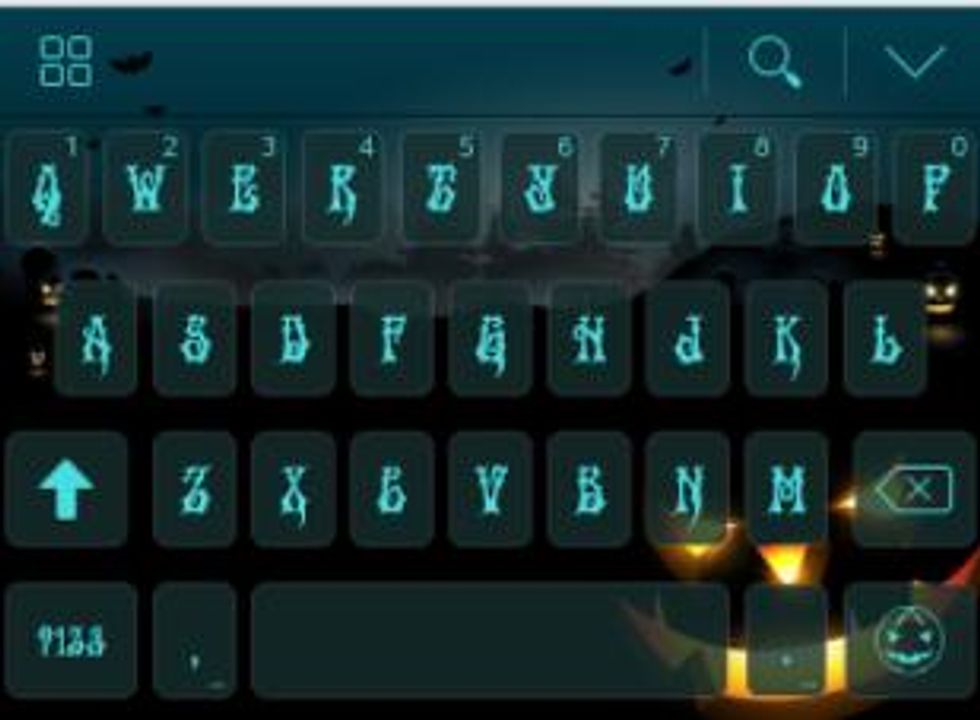 Add some sinister tapping with Halloween-themed keyboards
Halloween-themed keyboards add some fun to your holiday celebration. While not something you can send to friends, or use to change an image on your smartphone photos, the keyboards are in keeping with an All Hallow's Eve feel. There are apps for both Android and iOS smart devices. For Android, Halloween Emoji Keyboard Theme is a free option, while iPhone owners can tap to Halloween Keyboard Themes by APP8ITE, which is also free but offers a $2.99 in-app option for using without ads.