Like GearBrain on Facebook
As the mercury rises, and we think of nothing else but when our next iced coffee will appear, our thoughts inevitably drift to what we're going to buy the family for the holidays this year. So, ever on the hunt for the latest, flashiest, zipped-in connected gear, we present the following items you can grab now, or certainly by the holidays, for a favorite someone or, get real, yourself.
1. M3D Pro
M3D launched its $349 3D printer Micro on Kickstarter two years ago, raising $2.3 million. (A solid effort.) In just five hours you could produce s plastic toy you made yourself. Now the company is back with Pro, which stomps that time down to just two hours. Pre-orders are expected to start at just $500. Yes, that's spendy. But really how much is gift-giving envy worth? M3D expects to potentially launch first on Kickstarter in August. Stayed tuned to its site for more details.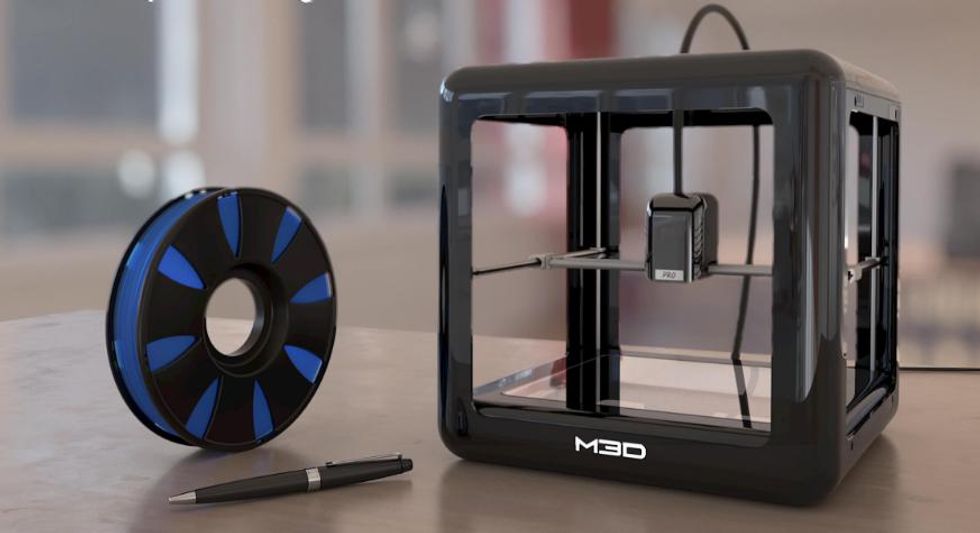 M3D's Pro, is expected to be ready for pre-order later this summer.
2. Fusar Mohawk
The name alone makes this camera a winner. Mohawk straps to the top of your helmet constantly recording and, here's the magic, sending a text or email to someone if you crash. At $550 Mohawk is certainly a pricey gift. But if you have a teen or tween, think of the peace of mind Mohawk may bring. Plus you get a handlebar add-on that controls the camera and will have push to talk abilities. The company raised more than $273,000 on Indiegogo at the end of last year, and is getting ready to start selling the full system this September.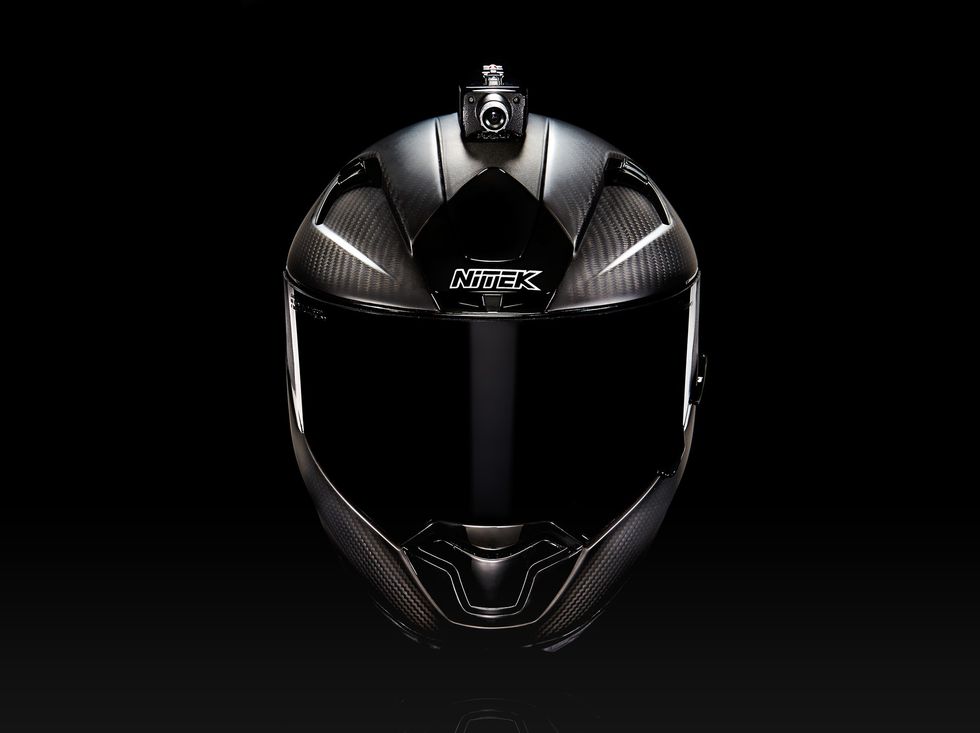 Mohawk sits on your helmet as a camera, mobile app and activity tracker.
3. Oura
Oura is a sleep tracker you'll want just because of the way the ring looks. We know wearables are a tricky gift—will they actually wear a watch? Or even a ring? This one? They will. This iOS and Android is focused mostly on sleep monitoring, but here's the cool part: you get a reading score, everyday. Moved like a slug yesterday and binged watched "Silicon Valley?" Expect a poor score. Did you CrossFit and got a full eight hours? You're rocked and ready to go. Yes, this is a wired ring for $299. But we got a code for free shipping (ourace2016). So buy the pretty ring, and feel good.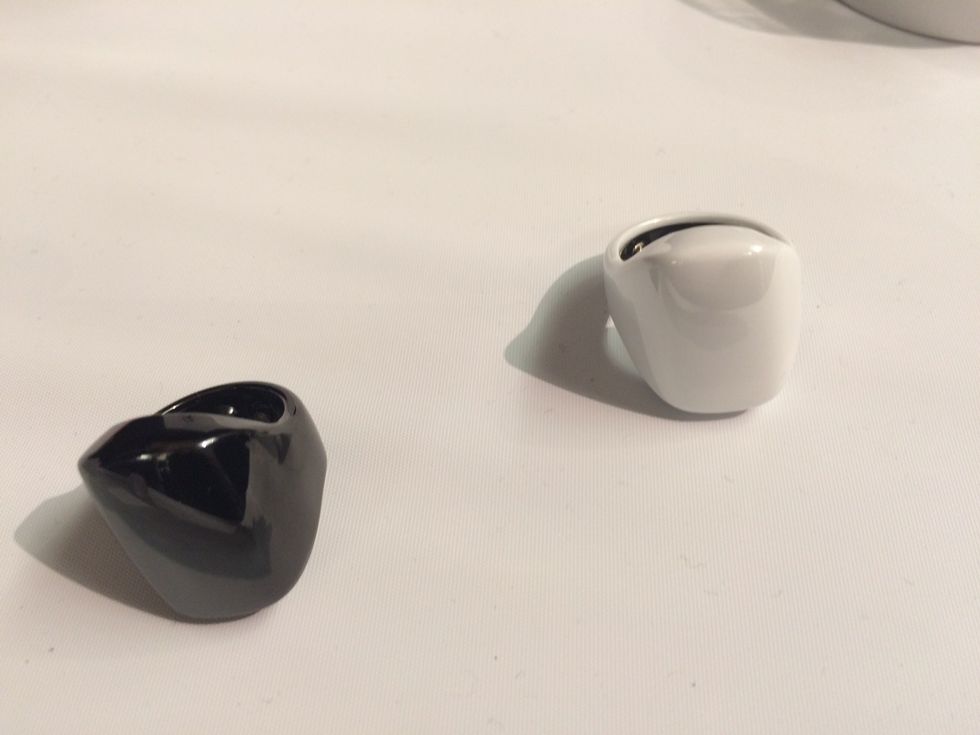 Oura comes in black and white, and is sized to your finger.
4. Lenovo Phab 2 Pro Smartphone
Lenovo scores again with the Lenovo Phab 2 Pro, a phablet that's the first to showcase Google's Project Tango technology and wil be the only handheld with Tango for six months after Phab 2 ships in September. At $500, you may ask why is this the splashy gift I should buy. How about motion and depth sensors with a 16 megapixel rear camera. Plus there's the augmented reality apps launching with Phab 2 from a Lowes app that will let you create the kitchen of your dreams before the contractor starts smashing down walls, and gaming apps include Dinos Among Us, where you can place dinosaurs into your room. Deliver this for the holidays, and guarantee a smile (and possibly more) delivered to you.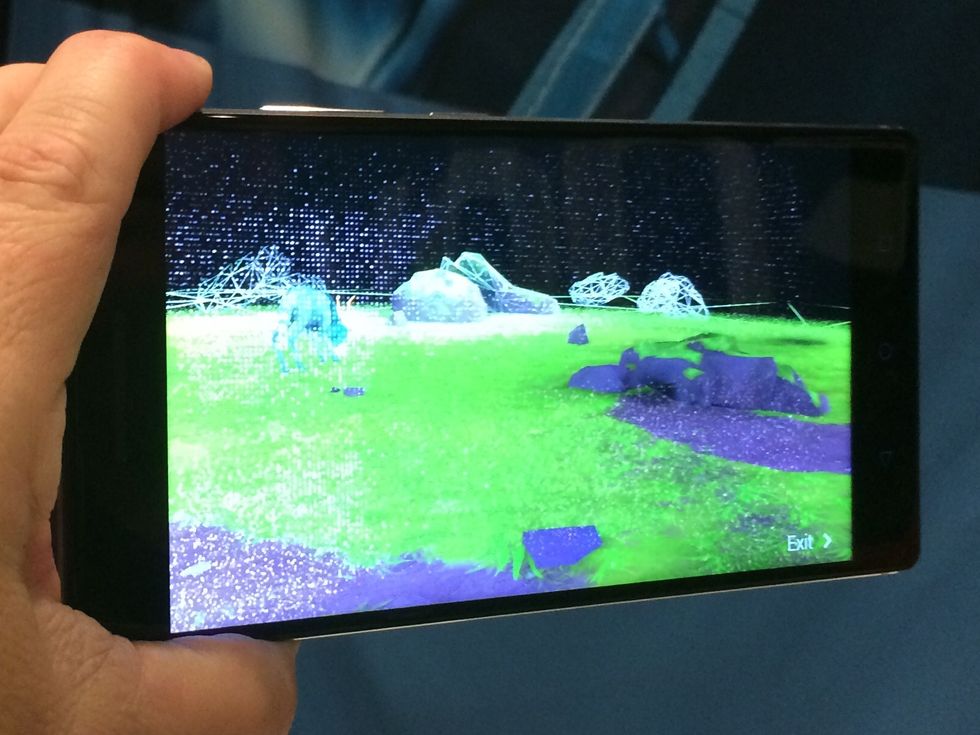 Phab 2 rendering dinosaurs in your space.
5. Kodak Pix Pro SP360
Besides winning CE Week's Best In Show, Kodak's Pix Pro SP360 4K Action Cam is a camera setup that makes 360-degree filming possible for a smaller price. A single camera is just $499, with two—plus all accessories coming at at $899. Yes, even Kodak admits its going first after the business user: travel companies, sports teams and even those in the security market. But how about YouTubers? We bet you know someone who has a YouTube channel (you do, trust us) or maybe you'd like one yourself. Either way, the newly released device is likely going to be a winner this holiday season.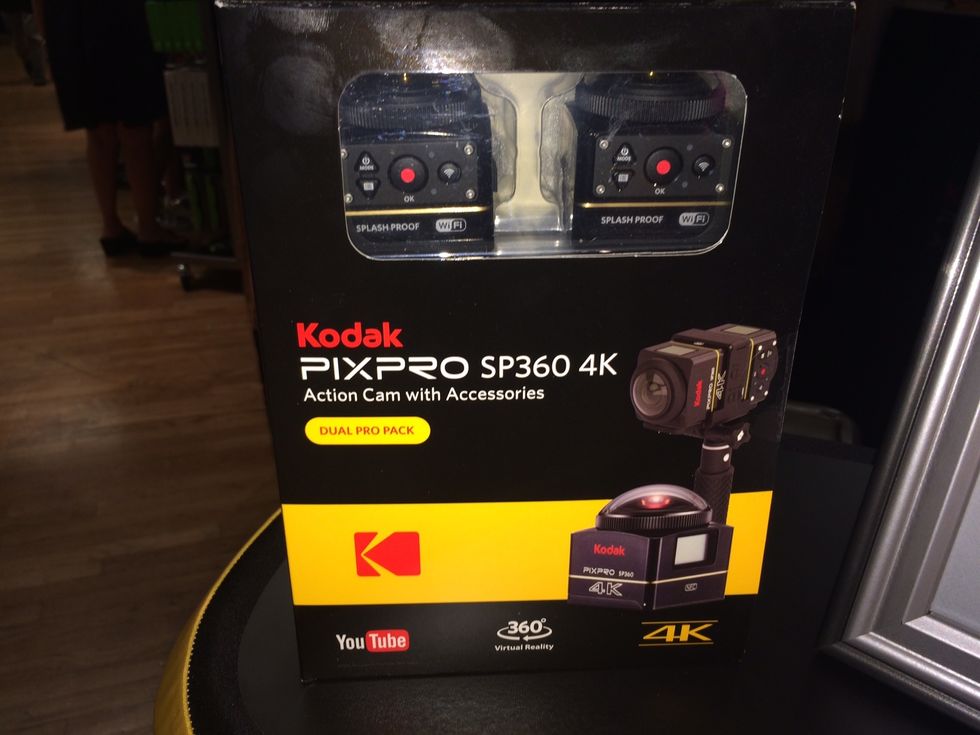 Kodak PixPro is a complete 360-degree filming set-up.
Like GearBrain on Facebook