Like GearBrain on Facebook
This holiday season, make the furry friends in your life know they're appreciated with gifts of gadgets and gizmos to pamper them with play and stimulation and make the owners feel good too. (Admit it: you miss your pets when you're at work.) These high-tech smart toys and devices will make pets turn up their wet noses to those chewed down bones and drool-covered balls, while others give owners a window into what their pets do all day. (We really are curious.)
Check out our holiday gift guide for some connected gear that'll have tails wagging, and owners some peace of mind.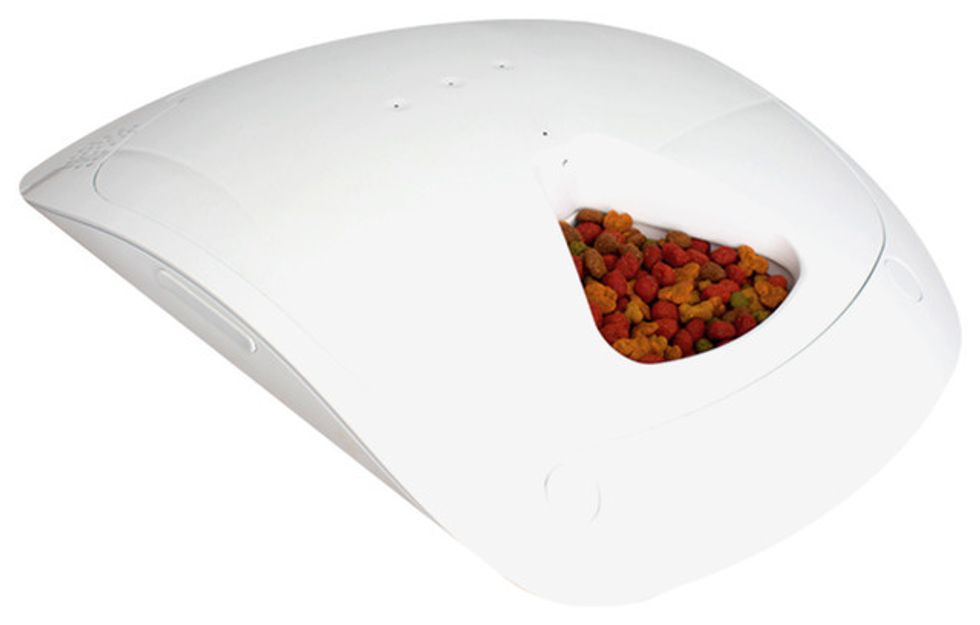 Feed and Go
Feed and Go
Pets may love toys and games, but feeding time is just as, if not more appealing. That's why Feed and Go automatic pet feeder is a gift worth panting for. The price is about $250, so this is no ordinary food dish, but the hi-tech elements of this feeder are like none other. The Feed and Go holds six servings of pet food (wet or dry) at a time, and it stays fresh and air tight. Pre-set on a timer or release food at your convenience. The device is controlled remotely via Wi-Fi, and has an integrated camera so owners can be sure their pet is well-fed and doing just fine while they are away from home. Owners can even record audio so their pet can get a mealtime message. Use Feed and Go conveniently with Windows, Android devices, and iOS smartphones. Feed and Go will send you real time messages via SMS or email you to let you know when your pet is about to be fed or has just eaten. Pets will eat with high-tech care. No more stale kibbles or concern that there's no food left out for Fido. See more smart cat and dog feeders here.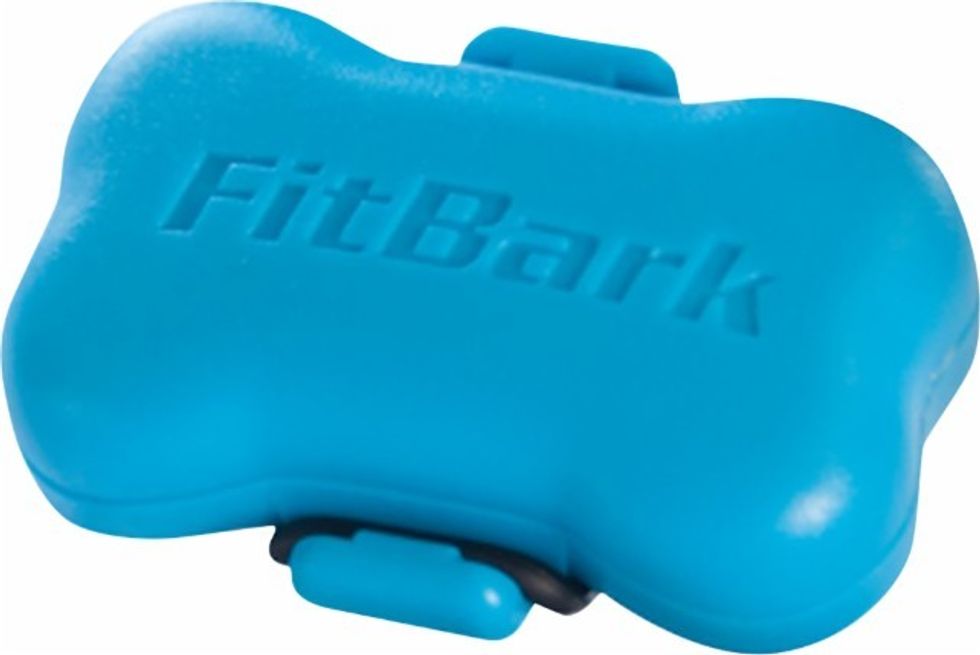 FitBark
FitBark Dog Activity Monitor
No one wants their pet to be lazy or inactive – it can lead to poor health and a shortened life span. That's why keeping pets on the move is not only fun, but important. FitBark Dog Activity Monitor is a smart device that monitors your dog's everyday activity and keeps you in the know of his habits, health, and activity patterns. It helps lower vet bills by keeping your dog in shape and monitors behavior to help train your pet. You can set goals and catch any early signs of illness or discomfort. Cost is under $70, making this tracker well-priced for all it can do. Its 3D accelerometer catches minute-by-minute tracking sending info to iOS and Android devices or a web app via a Bluetooth connection. The small device clips to your pet's collar comfortably, fitting any size pooch. FitBark is waterproof and rugged, perfect for even the most active pet. Additionally, you can set up "safe zones" to track where your pet is, in case he runs too far from home and the device will alert you via notification on your smartphone. Don't let Fluffy gain those dreaded holiday pounds. Get FitBark and play to stay active.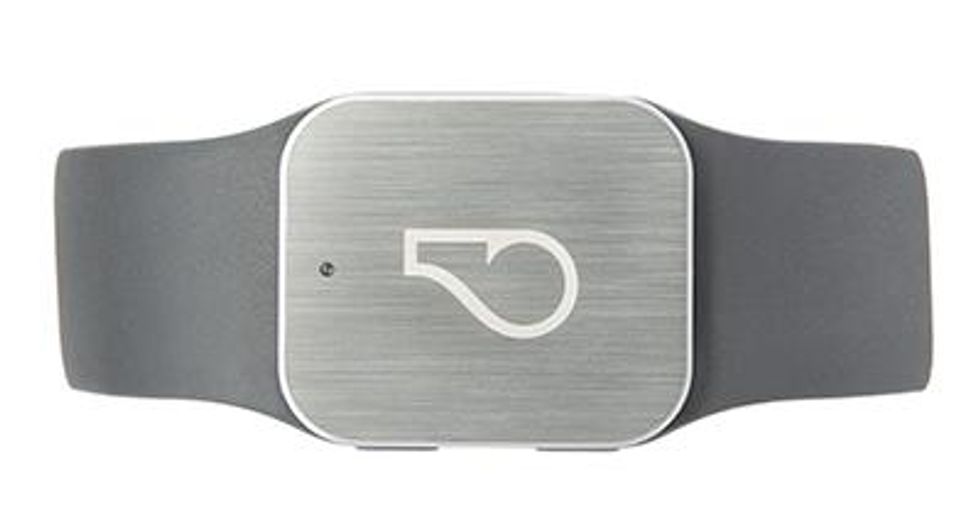 Whistle
Whistle
A GPS pet tracker is essential to ensure your beloved pet doesn't go missing. With Whistle, you get the combo of a hi-tech tracker and an activity monitor in one. With the Whistle app, your pet can be located and you will be alerted if Fido flees from his "Whistle zone" which you set up simply. You can pull up a Whistle map which will show you where your dog is so he's safe and sound once again. Whistle uses nationwide GPS coverage sending notifications via app or text message. Along with smart tracking features, Whistle will monitor your pet's health trends, track sleep patterns, and even connect others in your family or caretakers to the app. Whistle fastens comfortably to your pets collar and uses a rechargeable battery. It's durable and waterproof and compatible with iOS and Android. Whistle is just under $50 making it a great gift for a special dog owner in your life.
PlayDate
What pet doesn't want to play? Sadly, once we leave them home alone, most pets nap or worse, get into mischief. Not anymore with PlayDate, a remote-controlled ball that allows you to play with your pet no matter where you are. The ball is Wi-Fi enabled and can be remotely accessed wherever internet is available. Your pet will have tons of fun playing, fetching, and running even when you're not home to play with him. Plus, there's a hi-res camera inside the ball so you can watch Snoopy as he delights in playtime. PlayDate is durable and safe for pets and uses a rechargeable battery. Its two-way audio system allows you to send commands and praise to your pet, and you can hear him pant and play. PlayDate is compatible with Android and iOS devices. Pre-orders are now being taken at $70 off the expected retail price of $249, with delivery expected February, 2017. But don't worry: your pet won't know the gift is late.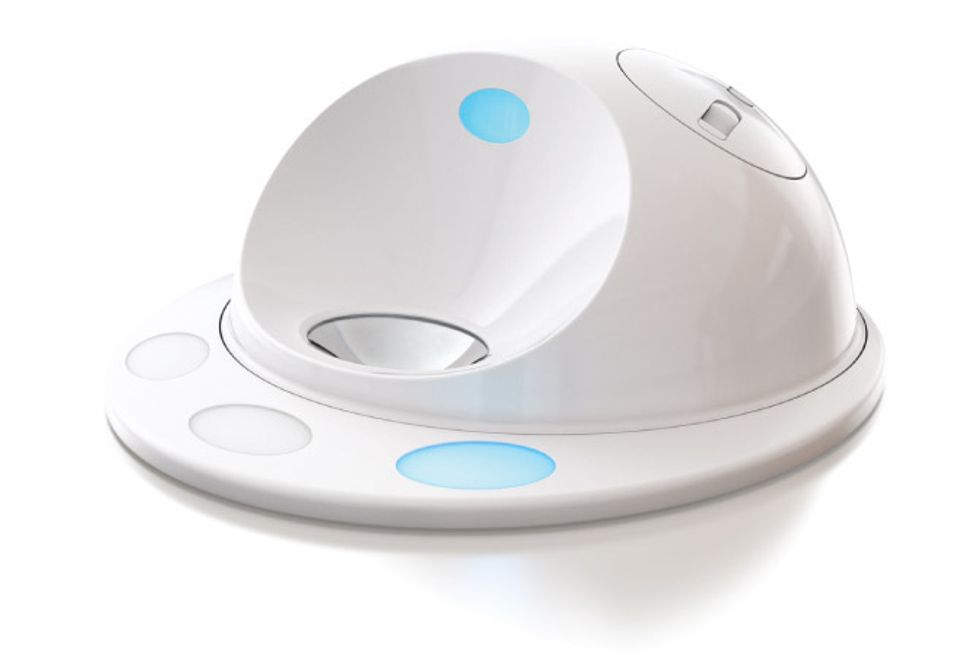 CleverPet
CleverPet
Engage your pet the smart way when you can't be there to play with him or you're busy with other things around the house. CleverPet is an all-day play device that delights pets with light, touch, and sound puzzles that keep him entertained for hours. Built by PhDs, this gadget is designed to stimulate a pet's cognitive needs while all they think they're doing is having fun. A built-in food dispenser rewards a pet for a game well-played. Update automatically via a Wi-Fi connection through the CleverPet Hub. New games further sharpen your pet's skills in memory, logic, and commands. You can watch your pet's progress from a smartphone, schedule games, and see how many snacks Spot's earned. CleverPet is great for dogs of all sizes, is durable, easy to clean, and non-slip. For just under $300, CleverPet could be the only toy your pet needs.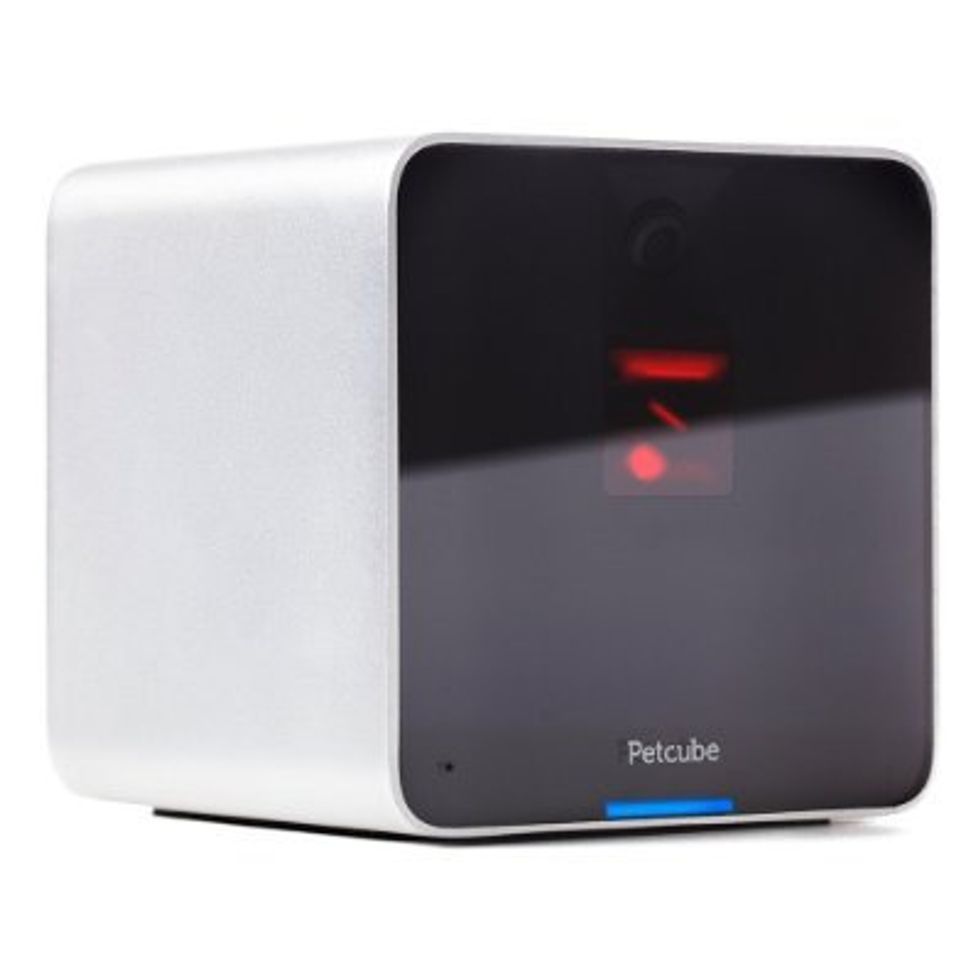 PetCube
PetCube Camera
If you've ever wondered what your pet is up to while you're away, worry no more. With PetCube, you can stay connected to your pet when you're not home. Not only will you be able to check in on your pet, but you can play with him remotely as well. The mobile app allows you to function a laser pointer which your pet can chase, and the 2-way audio allows you to speak to your pet and listen for any happy barks and purrs. PetCube is iOS and Android compatible, connects to Wi-Fi, is sleek and lightweight, and has a non-slip surface to ensure safety. With the app, you can also watch and play with other pets around the world. Cost is just under $150 and an additional $10/month for 10 days of video history or $30/month for 30 days of history. Feel secure that your pet's being looked after and attended to with PetCube.
From Your Site Articles
Related Articles Around the Web
Like GearBrain on Facebook