With apologies to Bob Dylan, your solution for energy independence may be blowin' in the wind.

Wind energy is one viable option for households seeking to depart the grid. But not everyone is positioned to take advantage of wind energy.
Here are six questions to consider before launching your wind-power project:
How much wind do I need?
Here's the simple part. In order for a wind power installation to be successful, your property must see average wind speeds of 10-11 mph year-round.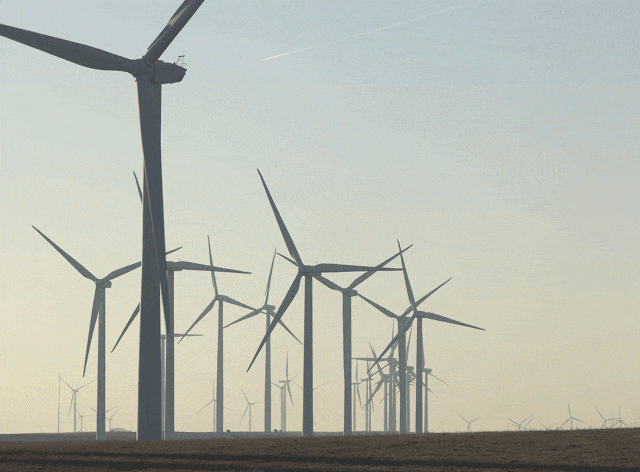 Wind power turbine farms generating renewable energy.
How do I find out if I have enough wind?
This is the not-so-simple part.
Maps depicting average wind speeds are available from many vendors including this one from the Department of Energy. Note: The DOE maps show wind speeds in meters per second. Ten miles per hour is 4.5 meters per second.
"Maps have to be taken with a grain of salt," says Mike Bergey, president of the largest wind-energy company in the U.S, Bergey Windpower, based in Norman. OK. "Hilly terrain [and other factors] could put you in sheltered area which could hinder performance."
Bergey and others suggest those interested in wind energy call a local dealer or contractor who will have the maps and expertise that can tell you quickly if your property has wind-power potential.
Can I put my wind turbine anywhere?
The quick answer: "No."
Experts suggest a lot size of at least one acre with two acres preferred. Zoning in most tract housing developments will prohibit construction of a system powerful enough to provide energy for one household.
That single-home system will generate 10 kilowatts with a turbine that weighs about 1,000 pounds and a 100-foot tower to support it.
Bergey says that the lot-size limitation should not hinder sales since more than 20 million U.S. homes sit on lots larger than one acre.
If I have the wind, how much will this cost?
There is good news and bad news here.
The bad news for some is that the cost of a residential installation will cost between $40,000 and $80,000.
The good news is that United Wind is now offering the nation's first wind-energy leasing program which means that qualified buyers can have a system installed for no money down.
More good news comes in the form of a 30% federal tax credit for wind installations. Some state incentives are in place as well. A list of those incentives can be found here.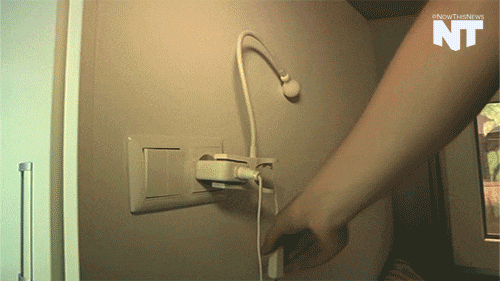 Green energy, like wind power, can lower utility bills.
And how much will I save?
According to the leasing model, customers will pay for their power at a reduced rate and pay back the leasing company over a 20-year period.
Russell Tencer, CEO of United Wind, says a residential system will save the homeowner more than $15,000 over the course of the lease. If the homeowner is able to sell excess energy back to the local provider via "net metering," the savings can be even more substantial.
One caveat here is that savings are based on the difference between the wind-generated power and that coming from the commercial grid. If your power costs are 12 cents per kilowatt hour then significant savings are likely with a wind generator.
Is the wind industry robust?
To look at new installations over the past five years the answer might seem to be "not so much." However as the leasing option ramps up and companies continue to export U.S. systems (Bergey has had sales in more than 100 countries), the future looks promising.
Five straight years of declining sales were reversed in 2015 and more players are entering the field.
"We have a very special market led by American manufacturing," says Jennifer Jenkins, executive director of the Distributed Wind Energy Association, citing companies like Bergey WindPower and PIKA Energy.
She also says the Department of Energy's Wind for Schools project is introducing large numbers of people to the industry through hands-on projects across 12 states.