Like GearBrain on Facebook
Foxconn, the company that produces iPhones in China, says that despite the ongoing spread of the new coronavirus COVID-19, manufacturing will be back to normal by the end of March.
Apple is Foxconn's top client and is expected to announce a new cut-price iPhone in the coming weeks, before preparing to launch a new generation of 5G handsets in the fall. Doing so requires Foxconn to produce millions of handsets, often before they are announced, to keep up with global demand.
Read More:
OtterBox COMMUTER SERIES Case for iPhone 8 & iPhone 7 (NOT Plus) - Frustration Free Packaging - BLACK
The outbreak of COVID-19 has forced much of China into lockdown, preventing Foxconn employees from getting to work and hampering the movement of components from suppliers to Foxconn's manufacturing facilities.
The flu-like virus has also impacted global travel, and is likely to disrupt the in-person meetings that normally take place between Apple executives and Foxconn in the run-up to new iPhones being mass-produced.
However, despite Apple saying it expects a "mild downturn revision" for its 2020 revenues, Foxconn today sought to reassure its investors and customers. The Taiwanese firm said today that the virus' impact would be short term, reports Reuters, and so far the effect on its supply chain was "not that great."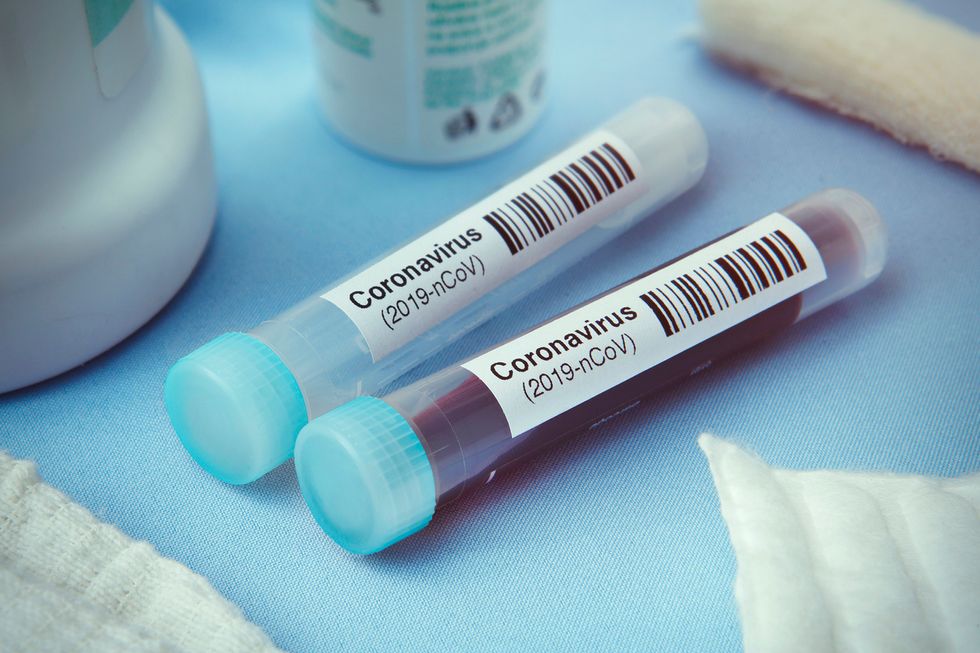 COVID-19 has spread to over 60 countries and killed 3,000 peopleiStock
Foxconn chairman Liu Young-Way said during an online investor conference today: "Prevention of outbreak, resumption of work and production are our top priority." The company went on to say it expects to resume normal production levels in China, where the majority of its work takes place, by the end of March.

Liu further added that a "long-term cooperation" between Foxconn and its component suppliers would help build a cushion to protect it against price rises due to stock shortages.
First discovered in China, the new coronavirus has infected over 86,000 people in more than 60 countries and has killed more than 3,000.
While the new manufacturing forecast is certainly positive, given the continued spread of COVID-19, Foxconn's timing suggests the launch of the next iPhone — a cut-price model called the iPhone 9 and expected to be announced on March 31 — could be delayed. This could also impact the expected launch of a new iPad Pro too, which is also rumored to arrive in March or April.
As for the iPhone 12, expected to have 5G and be announced in September, it is perhaps too early to say if the new coronavirus will have an effect, or if Foxconn's predictions for business-as-usual by April are accurate.
YELLYOUTH 10.1 inch Android Tablet Case, DETUOSI-PU Leather Folio Cover fit for Plum 10" Phablet,Lectrus 10,Victbing 10,Hoozo 10,Wecool 10.1,Yuntab 10.1 (K107/K17),KUBI 10.1,Winsing 10,LLLCCORP 10
Like GearBrain on Facebook