Like GearBrain on Facebook
As Apple warns that worldwide iPhone supply will be temporarily constrained, a new report reveals how the coronavirus, also known as COVID-19, is expected to impact the global technology industry.
Apple issued a statement on Monday offering guidance to investors ahead of its first-quarter financial results. The company said that, after Chinese New Year, it is seeing "a slower return to normal conditions than we had anticipated." As a result, the company expects revenue to fall short of its earlier prediction.
Read More:
The company explained that "worldwide iPhone supply will be temporarily constrained. While our iPhone manufacturing partner sites are located outside the Hubei province...they are ramping up more slowly than we had anticipated...These iPhone supply shortages will temporarily affect revenue worldwide."
Apple was expected to announce a new low-cost handset called the iPhone SE2 later this quarter, potentially in March, but supply chain sources told Nikkei Asian Review that production of that model may now be delayed.
As of 06:00 CET today, February 18, the WHO states that there have been 73,332 cases of coronavirus worldwide, resulting in 1,873 deaths.
Hours after Apple's statement, TrendForce, a supply-chain analytics provider, issued a report outlining how it expects to see coronavirus affect the global technology industry.
The report claims smartwatches will see the biggest decline in shipments, down 16 percent from TrendForce's earlier expectations for the first quarter of 2020. Notebook computers and smart speakers will each see declines of a little over 12 percent.
On smart speakers, TrendForce said: "The supply chain of smart speaker assembly is spread throughout Chongqing, Jiangzhe, Beijing, Shanghai, and Guangdong – all of which are currently under closed-off management; personnel entering and leaving the areas are strictly monitored...As such, smart speaker manufacturers are seeing significantly reduced rate and degree of capacity recovery."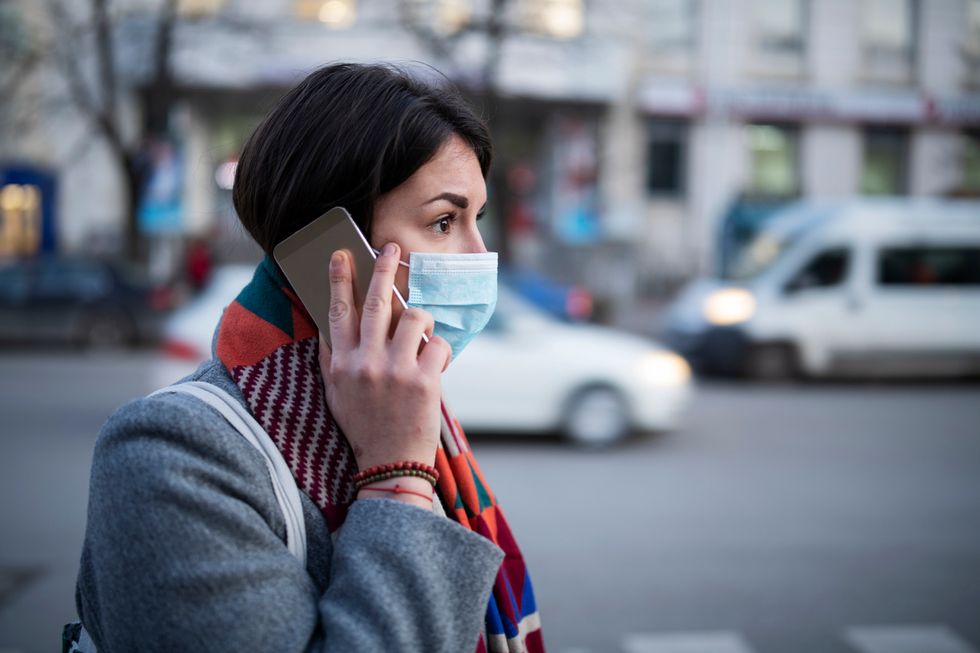 Smartphone shipments could fall 12 percent in Q1 of 2020 Getty Images
The report expects smartphone and video game console shipments to fall 10 percent below what was previously forecast, with global phone shipments down 12 percent compared to the same period last year. This would make Q1 of 2020 the worst quarter for smartphone shipments in five years. TrendForce also warns that Q2 could be similarly affected if the coronavirus outbreak is not contained by the end of February.

Samsung, which has increasingly shunned China in recent years in favor of producing its smartphones in Vietnam, may find itself in a more fortunate position, as the coronavirus has had far less impact there.
Meanwhile, video game console production in China has been hit hard by factory closures and restrictions on the movement of components and workers. However, with the majority of console sales historically taking place in Q4, company revenues shouldn't be affected too badly.
Also helping here is how both Sony and Microsoft will reveal next-generation consoles in the fourth quarter of 2020, causing a decline in sales of the consoles currently in production as gamers wait for the new models.
Television shipments are expected to be 4.5 percent below what was forecast, and TrendForce expects Chinese car shipments to miss forecasts by 8.1 percent.
Car sales, however, could take a much harder hit. Because sales mostly take place in-person at dealerships and a sale is often the result of several trips to multiple dealers, limitations on travel in a bid to contain coronavirus will likely see sales fall sharply. Tesla, which only recently began producing its electric cars in China for the local market, has warned that coronavirus could have a material impact on its business.
TrendForce expects the global auto market to suffer a significant 14 percent decline year-on-year.
This forecast comes just days after organizers GSMA announced that Barcelona-based Mobile World Congress, the world's largest phone show with an expected 100,000 attendees, has been cancelled. A number of high-profile technology companies pulled out of the event in the run-up to the cancellation, while some Chinese firms put staff in quarantine ahead of travelling to Spain, where some still plan to hold meetings. Launch events for new handsets will now mostly take place online instead.
Like GearBrain on Facebook