Like GearBrain on Facebook
When it comes to connected gizmos and gadgets, why should the grown-ups have all the fun? Kids these days want to go high-tech too, especially when it comes to toys. Sure, Barbies and Legos are fun, but connected toys are all the rage. Here are our picks for some of the toys that are at the top of the class.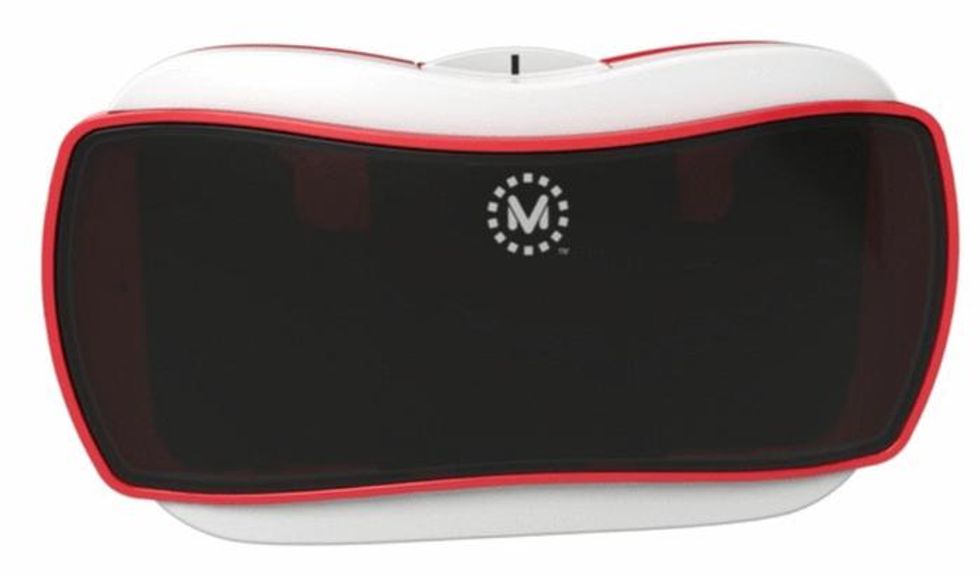 Mattel entered the VR world with its View-Master Virtual Reality Starter Pack.
View-Master Virtual Reality Starter Pack by Mattel
For just under $30, kids can explore the world of virtual reality thanks to Mattel. Their 3-D View-Master® now pairs with Google Cardboard for an innovative toy that connects to your child's smartphone. The 360-degree environments will wow any kid making them feel like they are part of the action in the games they play and videos they watch. The View-Master is easy to use and compatible with iOS and Android devices. Once your child gets their hands on this toy, you'll have to reel them in to reality in time for supper.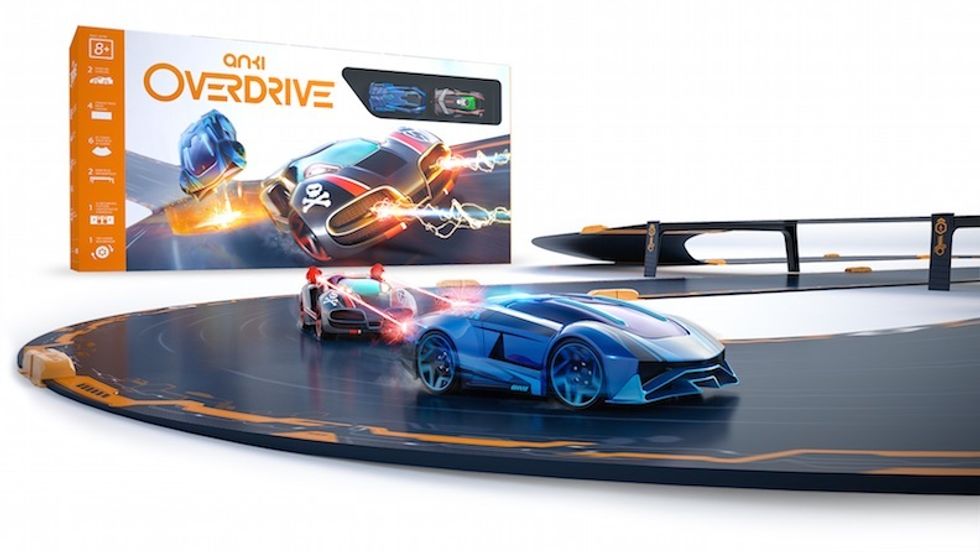 You won't be able to tear your kids away from Anki Overdrive.
Anki Overdrive
If your child loves racing and robots, the Anki Overdrive, for about $150 , is an investment worth making for hours of fast-paced connected fun. This high-tech car track racing game lets your child control their car via an app on their smartphone (iOS or Android). Kids can watch the cars race on the track and follow every move on the app as well. Kids can use the track to create 8 different battlefields for their robotic cars to race on, and the 4-car charging platform help keep the "Supercars" revved up and ready for action.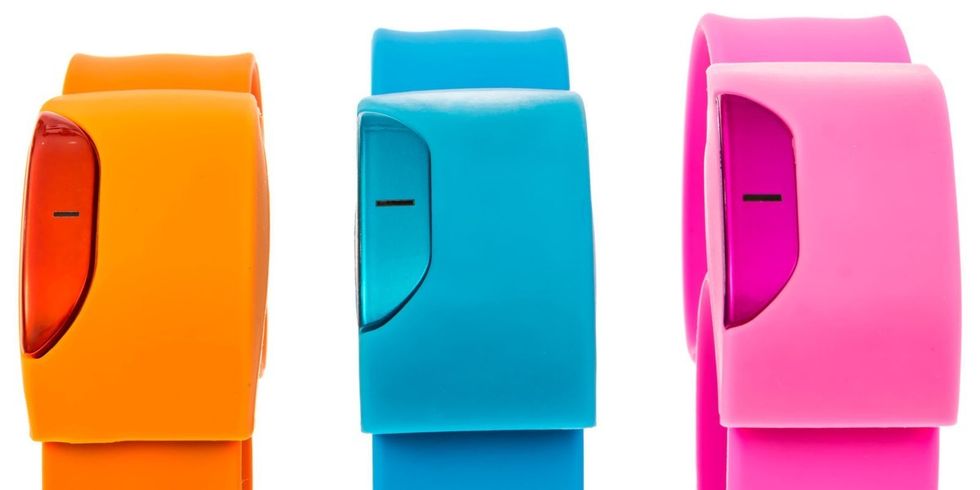 Moff Band is both a fun and stylish toy for the kid in your life.
Moff Band
For something simple, yet modern, try out the Moff Band with your child. This smart, slap-on, colorful wristband turns movement and touch into a connected game, getting the kids physically active. Kids can play "drums" with arm movements, swing a "tennis racket," and use their imagination to play games via the Moff Band in a brand new way by connecting to the product's apps which work with iOS and Android, paring with Bluetooth. The apps reward kids the more they play, so let their imaginations run wild. The product's less than $60 , making it a reasonably priced wearable.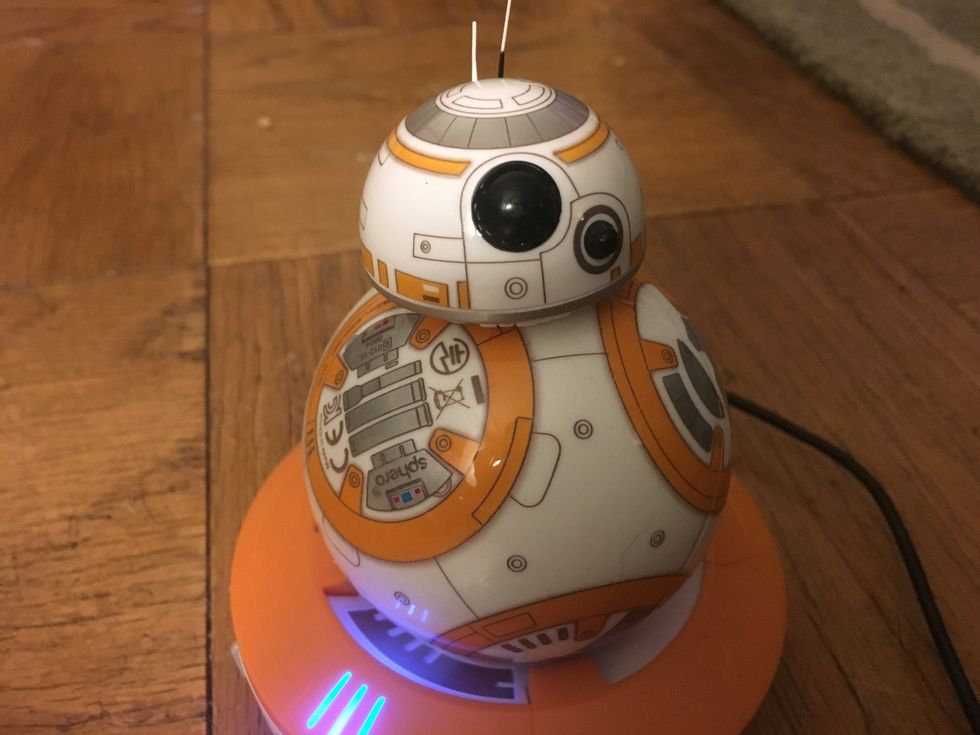 Pop some popcorn, grab BB-8 and watch the latest Star Wars flick together.
Sphero Star Wars BB-8 App-Enabled Droid
Why watch a movie alone when your viewing companion could be a connected droid? Popcorn's yummy, but not nearly as fun as Sphero . This robot has an adaptive personality that changes based on your child's interactions and what's on the big screen. The toy is compatible with iOS, Android, and Window Phone and comes in at under $150.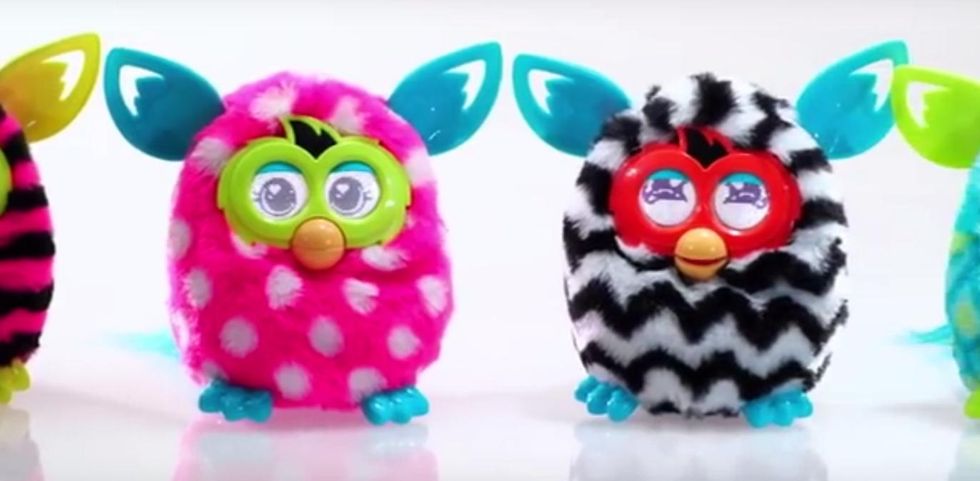 Kids are sure to connect to Hasbro's Furby Boom.
Furby Boom by Hasbro
You may have heard of the adorable Furby , but he's since gone hi-tech. Kids can play with Furby like a doll or get connected via app on iOS or Android devices for a more modern experience. For about $100 , kids will collect and hatch virtual "Furblings" to fill a city in the Furby Boom app, play games, and meet friends. This is no old-fashioned Teddy bear.
Now that you've got the info on what the kids like, birthdays and holidays just got even better.
Like GearBrain on Facebook