Press Release:
Today at IFA 2018, Lenovo, a global manufacturer of high performance laptops, tablets, workstations, AR/VR devices and smartphones, announced new additions to their laptop portfolio as well as a new product line for the smart home market. Yes, Lenovo is entering the smart home market with several connected devices under their new Lenovo Smart Home Essentials product line. Here is a brief overview of all the Lenovo product announcements made at IFA today which will be gaming changing for the company and consumers this fall.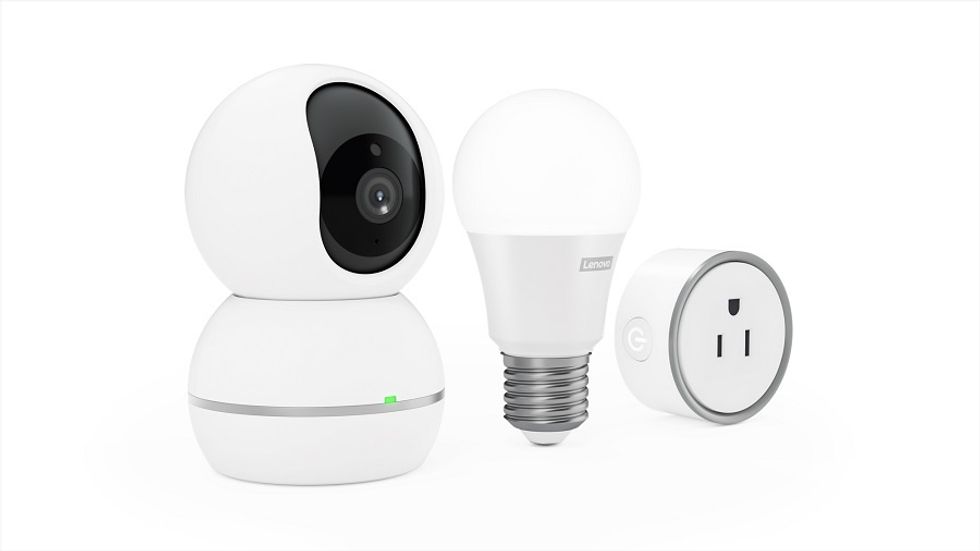 Lenovo Smart Home Essentials product line.Lenovo
New Lenovo Product Announcements made at IFA

Lenovo is entering the fast-moving smart home market with their own line of devices which can make your home smarter. Lenovo Smart Home Essentials is a new family of connected devices that offer a simple, one-stop shop for a smarter, more intelligent home to develop the company's growing and multiplatform AI ecosystem in the smart home category. The Lenovo Link app serves as a centralized control center to set up and manage all applicable devices, as opposed to an individual app for each device. Lenovo Smart Home Essentials are compatible with the Google Assistant and Amazon Alexa and the recently shipped Lenovo Smart Display can also be used as the control hub. Lenovo Smart Essentials includes:
•Lenovo Smart Plug - a small, simple-to-use device that can be plugged into any open outlet, letting users control any compatible device that's plugged into it. The Lenovo Smart Plug is available in November and priced at $29.99.
•Lenovo Smart Camera - a smart camera that lets you monitor live video footage inside the home Its built-in mic and speaker allow for two-way audio capability. Lenovo Smart Camera will be available in Q1 2019 and is priced at $99.99.
•Lenovo Smart Bulb - a smart light bulb that lets users remotely schedule and customize lighting—adjusting color temperature and dim brightness or turning it on and off from anywhere and at any time. Lenovo Smart Bulb is available in November and priced at $29.99.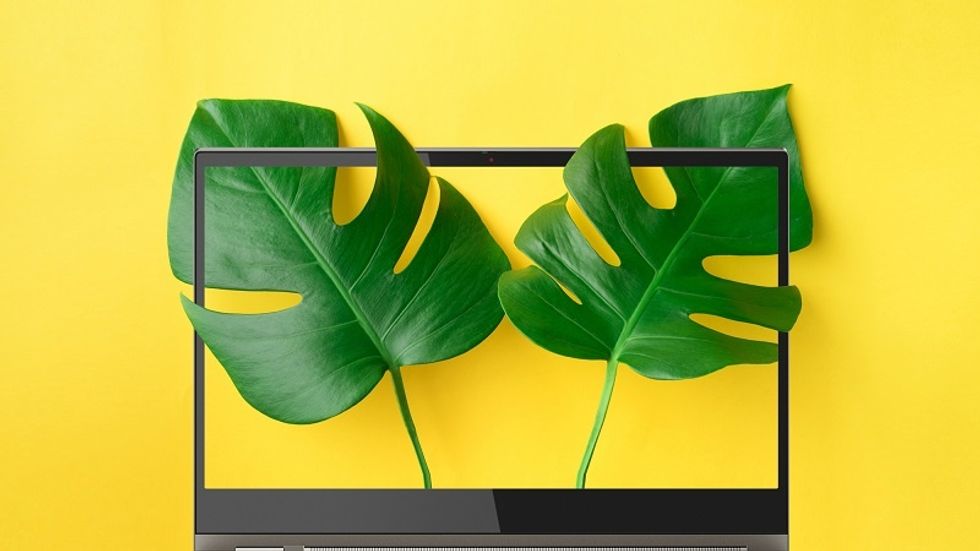 Lenovo Yoga C930 screenLenovo
The Yoga C930 is Lenovo's flagship Windows 10 consumer 2-in-1 laptop, which features a never-before-seen Rotating Sound Bar with Dolby Atmos Speaker System, Dolby Vision and a Garaged Pen that charges in its compartment. This new laptop will be available in October and pricing starts at $1,399.99.

The new Yoga Book C930 is the world's first dual display laptop with E Ink. The versatile E Ink screen turns into a dynamic, customizable keyboard with multi-language support, digital paper for notes or sketching, and even an E reader at the touch of a button. All this combined with Windows 10 in an ultra-thin and ultra-light form factor with great battery life. This new laptop will also be available in October with pricing starting at $999.99.
The thin and light Yoga C630 WOS combines the power and productivity of a Windows 10 S laptop with the always-connected mobility of a smartphone and is the industry's first device to be powered by Qualcomm's latest Snapdragon 850 Mobile Compute Platform. Available in November and pricing starts at $849.99.
The Yoga S730 is the first premium clamshell form factor in the Yoga family and is built for ultra-portability at only a little over 2-lbs. and 11mm thin, in an aluminum chassis with up to 10 hours of battery life. This lightweight laptop is available in November and pricing starts at $999.99.
Yoga Chromebook is the first Yoga with the Chrome OS and the first premium 2-in-1 Chromebook from Lenovo. It sports up-to-4K, near-edgeless, touchscreen 15" display built for entertainment wrapped in an all-aluminum body. This laptop is available in October and starting at $599.99.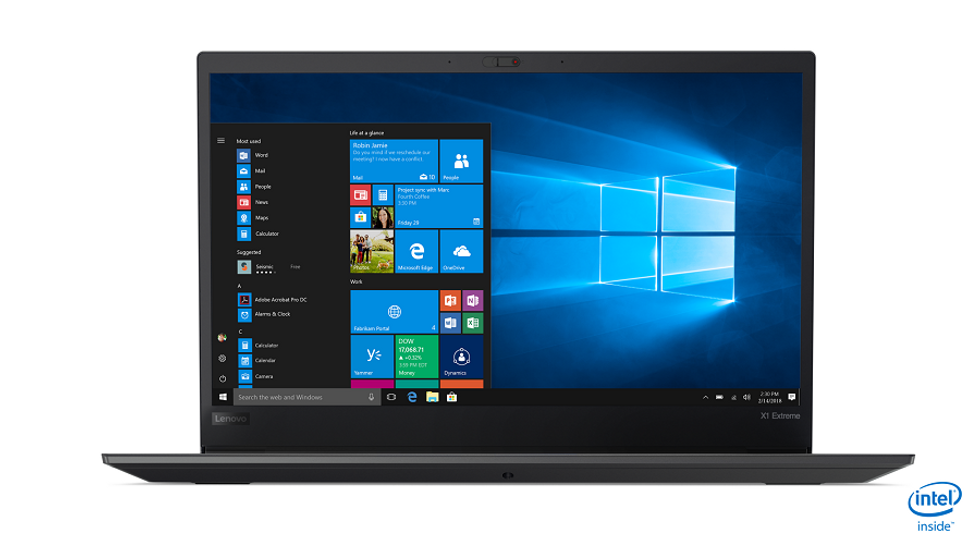 Lenovo ThinkPad X1 ExtremeLenovo
Lenovo's new slim and stylish ThinkPad X1 Extreme will be the first ThinkPad X1 family member with a 15" display and discrete graphics. The X1 Extreme enables users to power through intensive tasks thanks to its discrete NVIDIA GeForce graphics and the latest 8th Gen Intel Core processors, 4K HDR display with Dolby Vision, Dolby Atmos and 100 percent Adobe RGB. The ThinkPad X1 Extreme starts at $1,859 and is available in September. For professional users who require a workstation with key ISV application certification within the same thin and light chassis, check out the ThinkPad P1.

For the holidays Lenovo has developed two new highly affordable Chromebooks including the Lenovo Chromebook C330 is an ultraportable 2-in-1 featuring an 11-inch 10-point touchscreen IPS display for easy viewing in tent, tablet, stand, or laptop mode at only 2.6-lbs. The Lenovo Chromebook S330 features a slim clamshell form factor with an up to 14" FHD anti-glare IPS display. Both are available this coming October and the C330 Chromebook pricing will start at $279.99 while the S330 Chromebook will start at only $249.99.
GearBrain is glad to see Lenovo enter into the smart home market with their Lenovo Smart Essentials line of connected devices. Also, the new high-performance laptops are also designed to help advanced users and prosumers get their hands on well-priced high-performance laptops. You can learn more about Lenovo Smart Home Essentials and the new laptops by visiting Lenovo's website.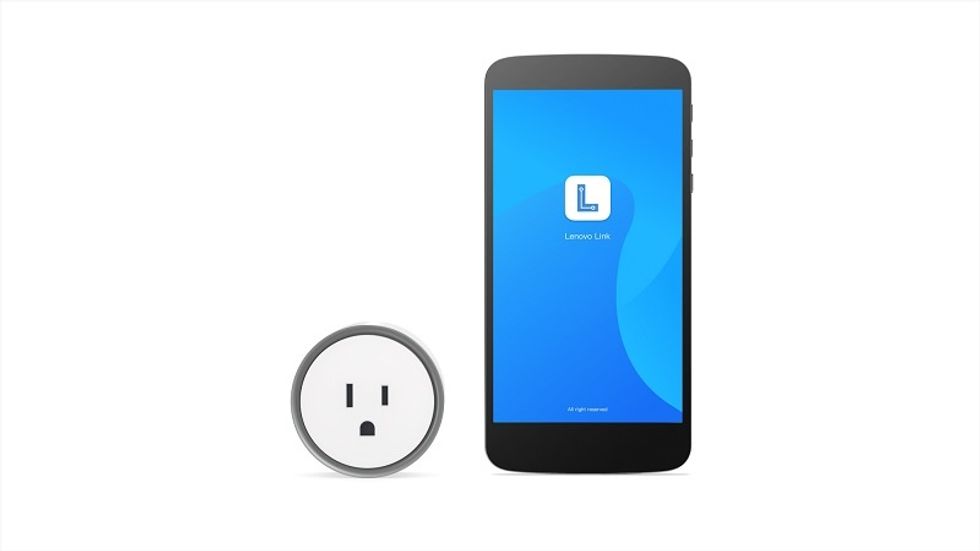 Lenovo new smart plug Lenovo