Like GearBrain on Facebook
Pros: Price, ease of use, Wi-Fi, setup, Amazon Alexa compatible.

Cons: Limited mobile app features, doesn't integrate with other Wi-Fi connected hubs.
Founded by a group of Amazon resellers, Wasserstein is a smart home company with an aim to merge quality connected products with affordable pricing. From security camera mounts to Wi-Fi plugs, the firm is focused on bringing competitive pricing to the IoT space. We got a review copy of its Smart Wi-Fi Plug to see how the device stood up to GearBrain's testing.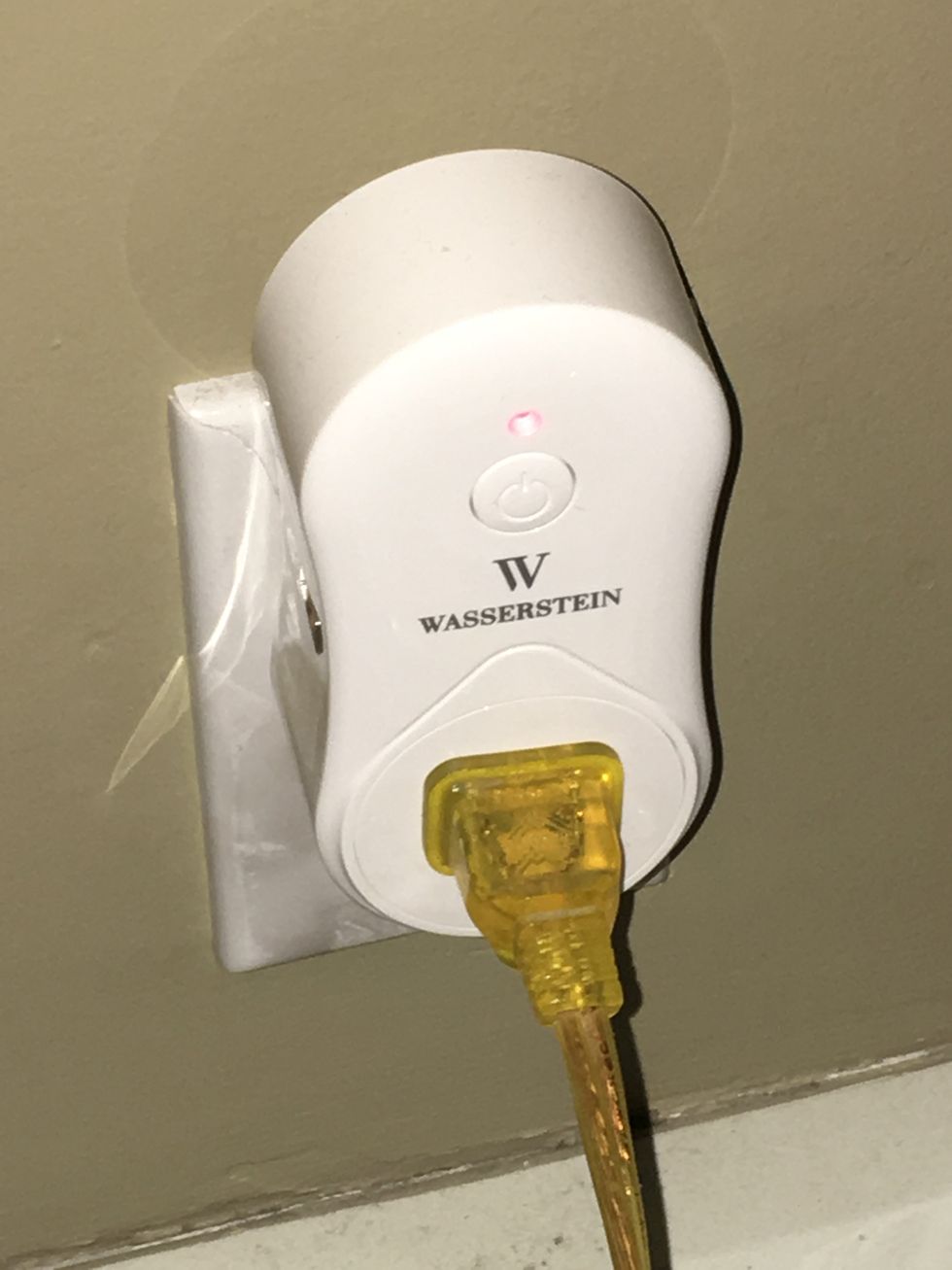 Wasserstein's new Smart Wi-Fi Plug works with iOS and Android smartphones to control connected devices and works in the US, Europe and United Kingdom. You don't need a connected hub to control this smart plug, which speaks to a Wi-Fi router using the Wstein Android app, or the iOS app found in iTunes.

What sets this smart Wi-Fi plug apart from other smart plugs is its USB port. For those with a shortage of wall outlets at home, the USB port is a nice addition. At GearBrain, we haven't seen many smart plugs with a USB charging port, which could be valuable to some consumers.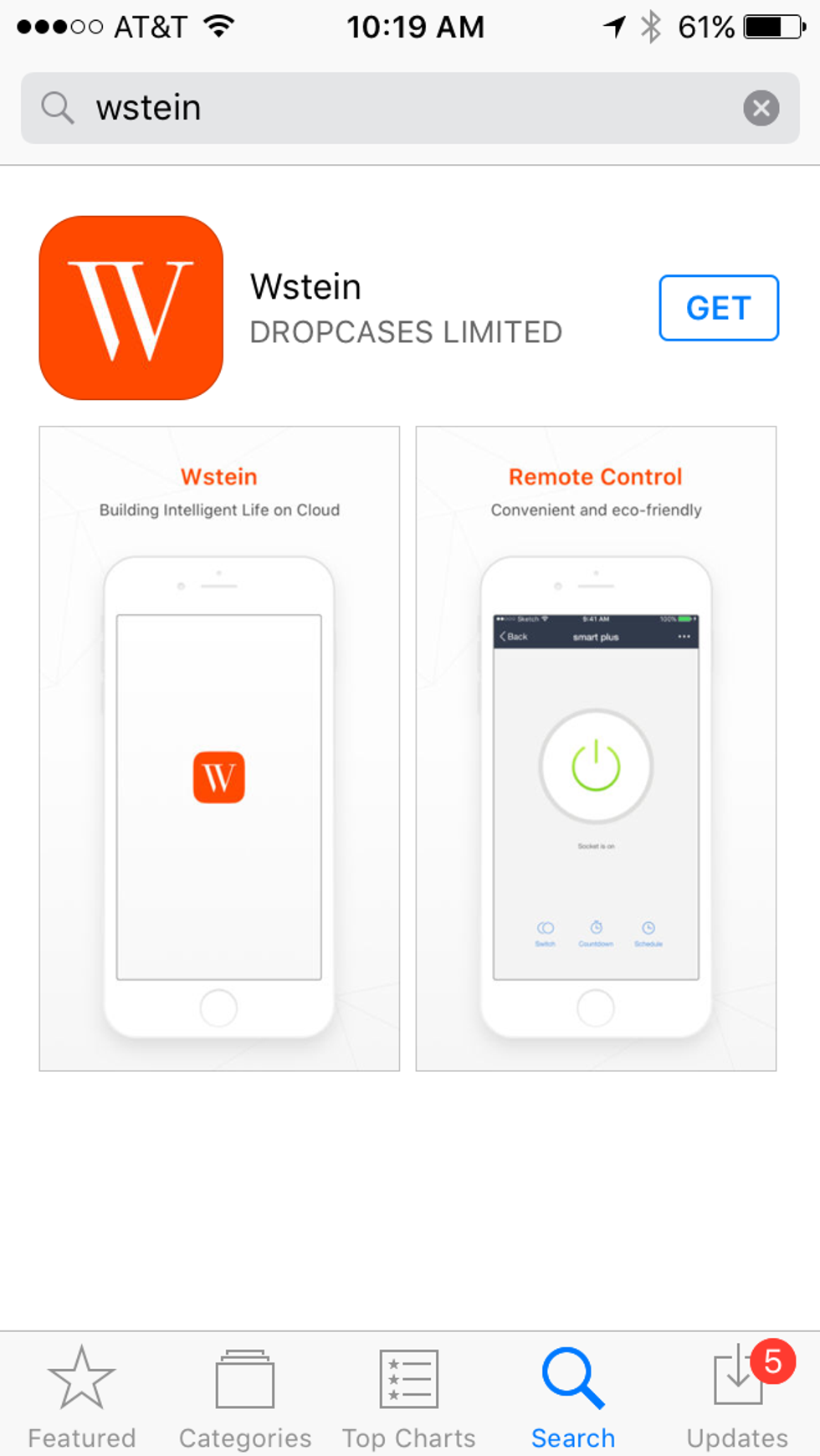 Wstein mobile app
The Wstein App
To setup the Wasserstein Smart Wi-Fi Plug, download the Wstein app and plug the Wasserstein Smart Wi-Fi Plug into a wall outlet. Then, follow the app instructions for "Add a Device." Though the setup was simple, programming the app's timer was a little confusing, and not as intuitive as programming other smart plug timer functions.
There are three tabs at the bottom of the Wstein app: Devices, Add Device and Profile. The Device tab lists all the Wasserstein devices, and controls turning them on and off. The Add Device tab links up a new connected device. With the Wasserstein Smart Plug, first push the button on the side of the gadget before connecting to your router — this is how to pair the smart plug with a Wi-Fi router.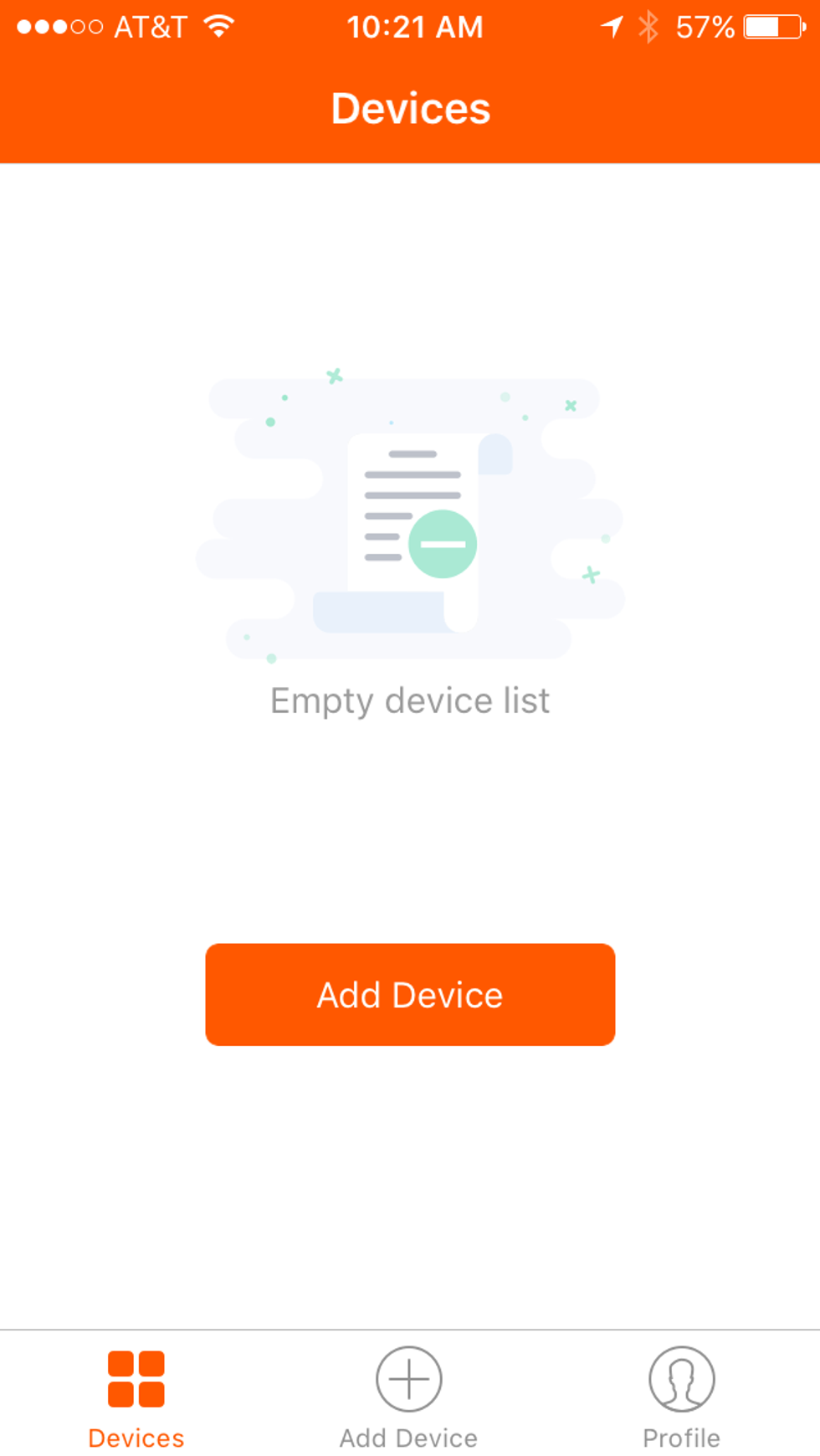 Wstein mobile app
The Profile tab sends feedback back to the company if there are any issues. The company's customer service department is constantly monitoring feedback as it comes online, and response times are pretty good. The Profile tab is also where to add users so they have access to the Wasserstein Smart Plug as well.
The two features we like about the Wasserstein Smart Wi-Fi Plug are its price and its compatibility with Amazon Alexa. The Smart Wi-Fi Plug retails for $16.99, but the Wasserstein site has a special price of $14.99. Amazon sells them for $15.99 or $31.99 for a two pack. Most smart Wi-Fi plugs retail between $19.99 on the low end and go as high as $29.99 each. At $14.99, this is a good bargain for a Wi-Fi smart plug that's compatible with Amazon Alexa.

Before connecting with Amazon Alexa on an Amazon Echo or Echo Dot, download the "Tuya Smart" skill, which is in theSkills section of the Alexa app. (There isn't a separate Alexa skill for Wasserstein products.) After finding the skill, just enable it, which launches voice control via Alexa. But remember: when using Alexa to control a connected device plugged into Wasserstein Smart Wi-Fi plug, you need to call the device by a name. (i.e. Alexa, turn on my living room light.) So be creative — and have some fun —in coming up with a solid name when setting up any device in the Wasserstein app.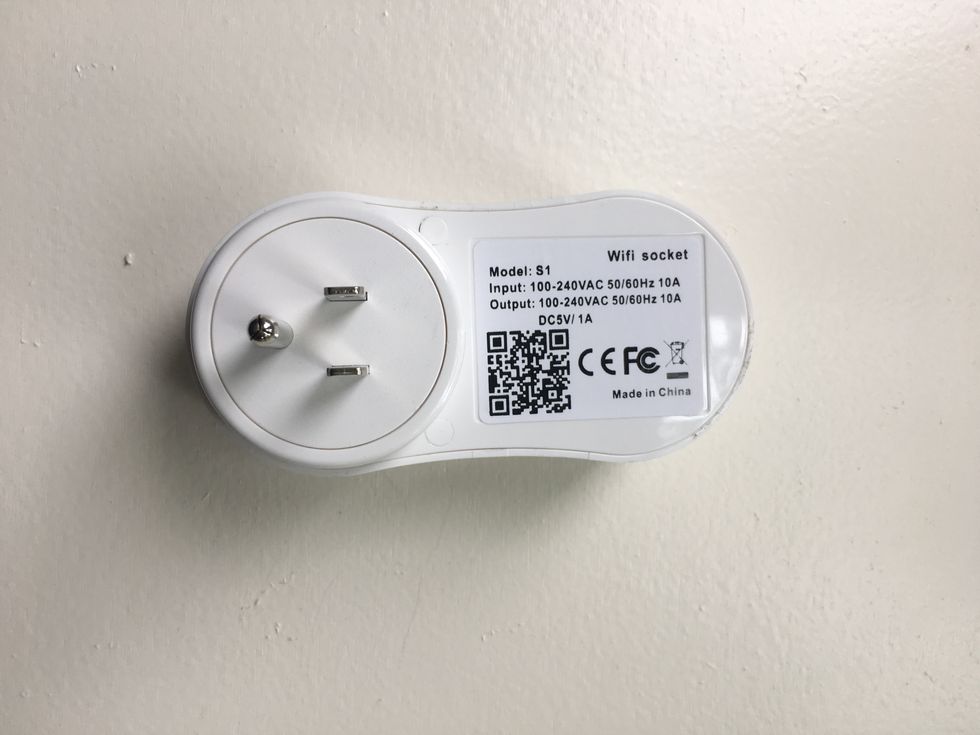 Wasserstein Smart Wi-Fi Plug
Specs
Here are the general specifications for the Wasserstein Smart Wi-Fi Plug:
Input Voltage: AC 100-240V 50/60Hz
Max Rating: 10A(US plug), 16A (EU & UK plug)
Output voltage: AC 100-240V 50/60Hz
USB Charger: DC 5V 1A, Wi-Fi standard: IEEE801.11b/g
Operational Frequency: ISM BAND, 2.412-2.48GHz
Security: Mac Encryption, WEP-WAPI/TKIP/AES
Static Power: <0.8W
Working Temperature: -20 to 70 degrees C
Challenges
The Wasserstein Smart Wi-Fi Plug does have challenges for individuals who currently have smart home systems at home. This smart plug is only compatible with Amazon Alexa. And even though it's a Wi-Fi smart plug, it cannot be controlled by a Wi-Fi hub like Apple HomeKit or Wink. We think Wasserstein should have its products work with other connected hubs, as well as Alexa. Google Home compatibility is coming soon according to the company. But the more hubs Wasserstein products link to, the more customers can use its devices. Right now, Wasserstein appears limited to first-time buyers of smart plugs, and owners of Amazon Echo or Echo Dot who want to start building a smart home with Alexa as the controller.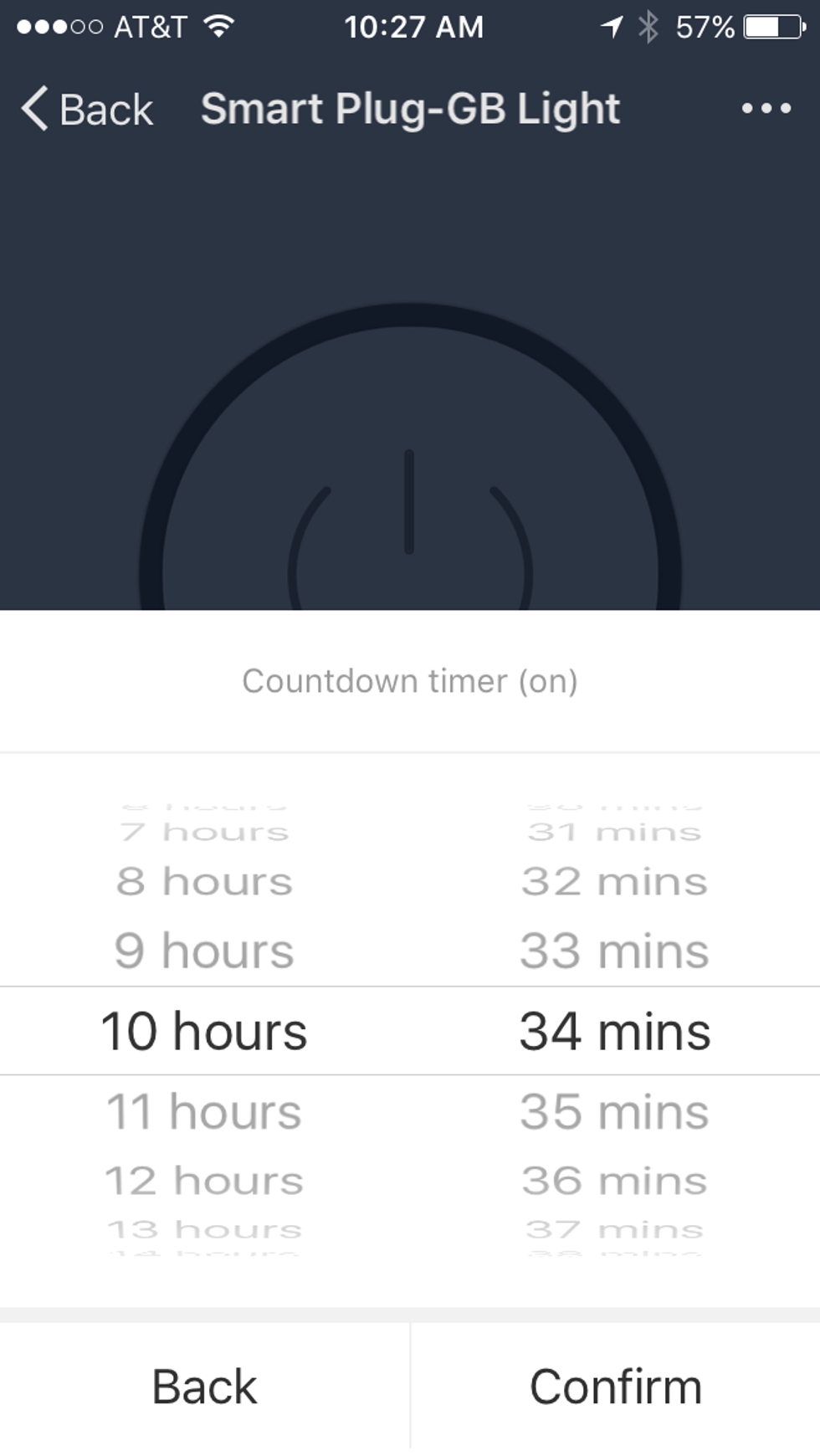 Wasserstein Smart Wi-Fi Plug app - timer
Another challenge we found is the mobile app doesn't let users to build automated tasks, such as opening the door automatically when someone comes home. This is mainly because Wasserstein's smart plugs aren't compatible with connected hubs. We'd like to see this update occur soon.

Summary

Wasserstein Smart Wi-Fi plug is a good entry level, inexpensive connected device, for those who already own an Amazon Echo or Echo Dot. It can help those who want to start automating simple smart home devices, while also saving some money. For college students living in a dorm, this is not a good inexpensive connected device to turn a dorm room into a smart dorm room. But for those in an rental unit, eager to build a smart apartment, this could be a good device to test.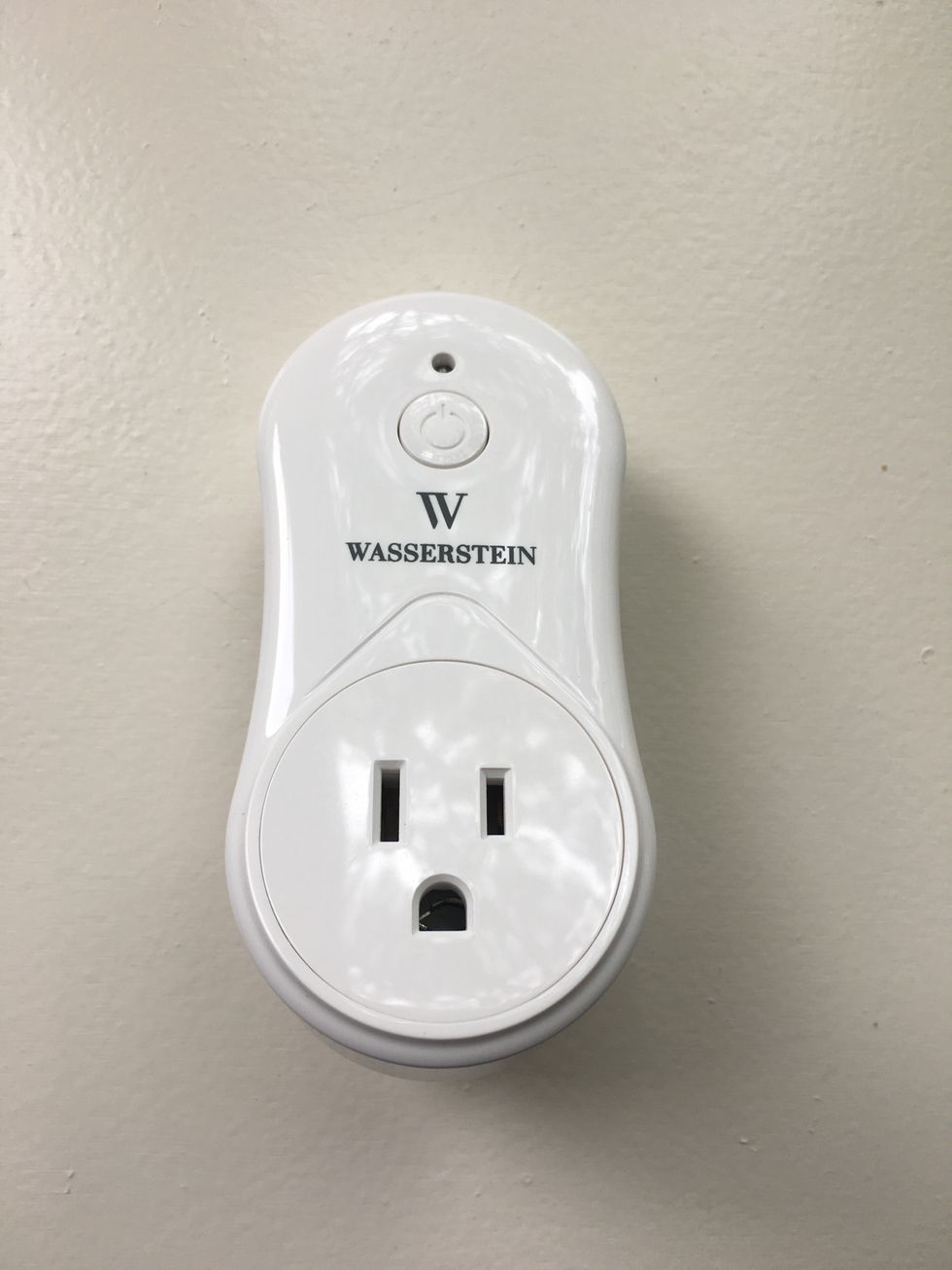 The Smart Wi-Fi plug offers flexible controls and provides energy savings for connected devices. Still, for those who own a connected device or hub, like Nexia Bridge (Z-Wave), this is not the right product. First, Wasserstein Smart Wi-Fi Plug is not compatible with Z-Wave products or any other connected device using wireless protocols like ZigBee, Bluetooth or NFC. Second, it's not currently compatible with Wi-Fi hubs, like Wink. According to the company, they are working on a solution.

Overall, we found Wasserstein delivered on its promise to provide a quality product at an affordable price. While we think the device should be compatible with more Wi-Fi enabled gadgets and connected hubs, we think the Wasserstein Smart Wi-Fi Plug is a good starter, home automation gadget that's inexpensive, and demonstrates the benefits of building a smart home (i.e. energy efficiency).
Like GearBrain on Facebook