Lenovo's Smart Frame, which was announced at CES 2020 in January, is now available for pre-order at a steep discount — half off the retail price of $399.
The Smart Frame is a 21-inch flat display that can be wall-mounted, and can be angled to show both vertically and horizontally. People can push their own photos, or select curated art pieces through to the screen, which has a matte, anti-glare finish and also a color tone sensor.
In addition to displaying your own photos and images, you can also play video on the Smart Frame, and you can control the screen — stopping, starting, or moving through photos and videos— just with hand gestures.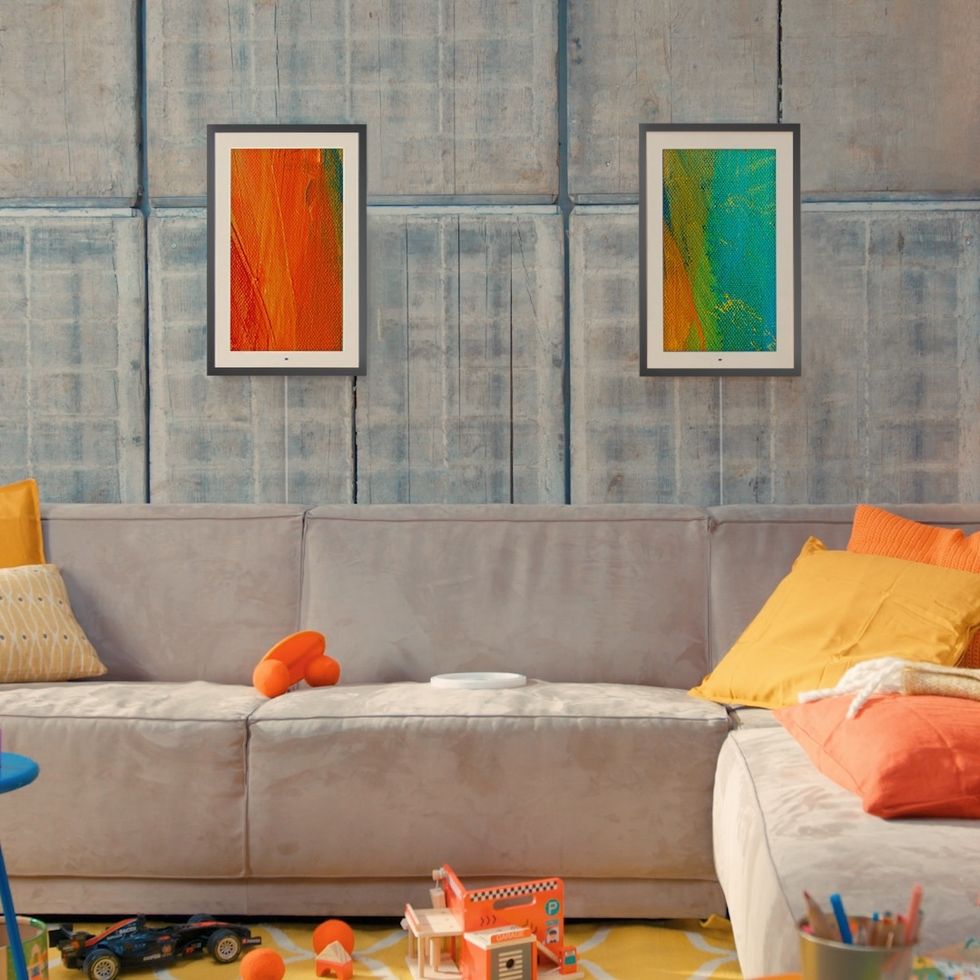 The Lenovo Smart Frame can be pre-ordered at half off the $399 retail priceLenovo
The Smart Frame comes complete with an inner frame and the exterior frame can be pre-ordered in white, slate and light wood color. But people will be able to have their own custom frames made if they choose, and then snap the Smart Frame and its inner frame into any frame of their choosing.
Lenovo is funneling the pre-orders, which can be placed at this special price, through the crowdfunding site IndieGoGo because of its community features. People who place orders on IndieGogo are able to go back to the page, get updates directly from Lenovo, and also will be able to leave their own comments if they'd like, including, potentially, suggestions for new features for the device.
To place pre-orders for the Smart Frame, people can go to Lenovo's site for more information.