A year ago, I went to an event at Bloomingdale's flagship store to view LG SIGNATURE appliances and TVs in the iconic and popular store windows on Lexington Avenue in New York City. It was a beautiful display of fashion and technology, but I was curious to understand why Bloomingdale's was promoting products it didn't sell. Maybe this was a test run for both companies to see how consumers would react to high-end appliances in an iconic store known for selling high-end goods and fashion. Or was it just a press event by two upscale brands who share a similar customer, an educated consumer? It seems it was both, and now consumers have the opportunity for the first time ever to purchase major appliances and televisions at the 59th Street flagship as well as at bloomingdales.com.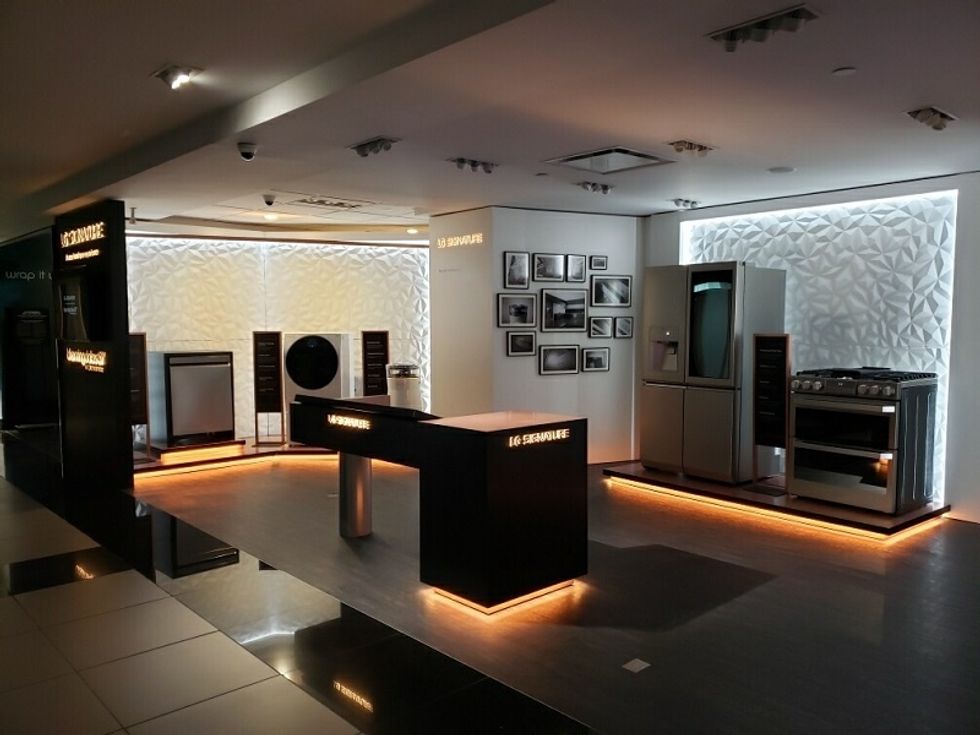 LG SIGNATURE store-within-a-store in Bloomingdales.LG Electronics
If you are not familiar with the LG SIGNATURE, it's the luxury brand of LG Electronics. These first-class products are designed to provide a state-of-the-art living experience that feels pure, sophisticated and luxurious. The LG SIGNATURE products are designed with their true essence in mind – streamlined to focus on each product's essential function while maintaining a modern, signature design.

The Bloomingdale's alliance exemplifies how LG is identifying distinctive sales channels for LG SIGNATURE, ultra-premium products that are about more than just functionality – they reflect a lifestyle of simplicity and elegance, according to David VanderWaal, Senior Vice President of Marketing, LG Electronics USA.
"We've learned that consumers want to discover how LG SIGNATURE fits within their lifestyles. With this unique retail presence, we're showing them how these sleek, sophisticated products deliver on both function and design. Bloomingdale's is a natural fit for LG SIGNATURE products to unveil our new luxury retail model," VanderWaal said.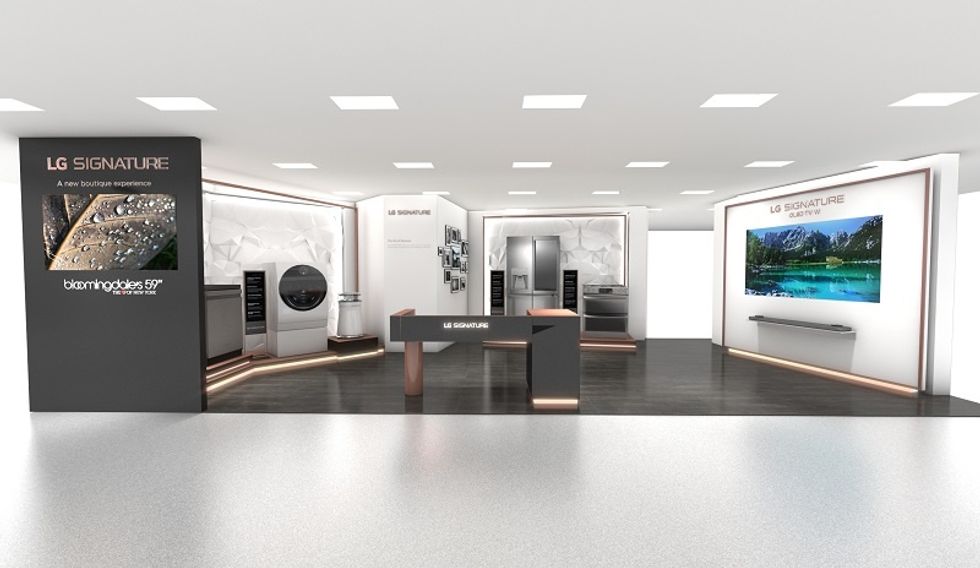 LG SIGNATURE store-within-a-store in BloomingdalesLG Electronics
For its part, Bloomingdale's – whose 59th Street flagship is a top tourist attraction in New York City, especially over the holidays – is creating an inviting place on the Housewares floor for shoppers to experience the essence of LG SIGNATURE.

"We are excited about this unique partnership with LG" said Dan Leppo, Bloomingdale's EVP and GMM of Men's and Home. "We continually seek ways to improve the lives of our customers through our product offering. The addition of LG SIGNATURE products alongside our robust home assortment allows our customers to explore how these items could work in their homes and enhance their lifestyle."
One of the things we have seen recently in the tech space are "stores-within-a-store." The LG SIGNATURE store-within-a-store is the first one we have seen for smart appliances and televisions. It builds on LG's technology partnership with the retailer's new rotating pop-up shop. "The Carousel @ Bloomingdale's" tells culturally relevant stories driven by guest curators, brought to life through immersive in-store experiences thanks in part to massive video walls created with 70 LG OLED commercial displays. All told, 140 million pixels make up the 660 sq. feet of video walls.
Here are the LG SIGNATURE products you will see in LG's store inside Bloomingdale's:
LG SIGNATURE W8 OLED TVs
The 77-inch LG SIGNATURE W8 OLED TV (model OLED77W8PUA). This ultra-thin "wallpaper" design TV mounts flush with the wall and is ideal for watching sporting events, movies and games. The television has LG OLED display technology which provides the perfect black and intense color needed to offer an immersive experience. You also get LG's ThinQAI, the company's new artificial intelligence platform with Google Assistant built in, and compatibility with Amazon Alexa devices to allow your television to become a smart home hub. You can even use the LG Magic Remote to control your LG SIGNATURE television by voice. Just speak into the remote to control light sightings in the room, or view family photos. The new Alpha 9 Intelligent Processor makes the most of the self-illuminating pixels, providing true-to-life images with rich colors, superior sharpness and enhanced depth. One of the features we like with the W8 series is the comprehensive support of major 4K Ultra HD high dynamic range formats including premium Dolby Vision™, as well as HDR10 and HLG. And to complete the home cinema experience, the included sound bar delivers immersive, detailed Dolby Atmos audio that puts you into the midst of every moment.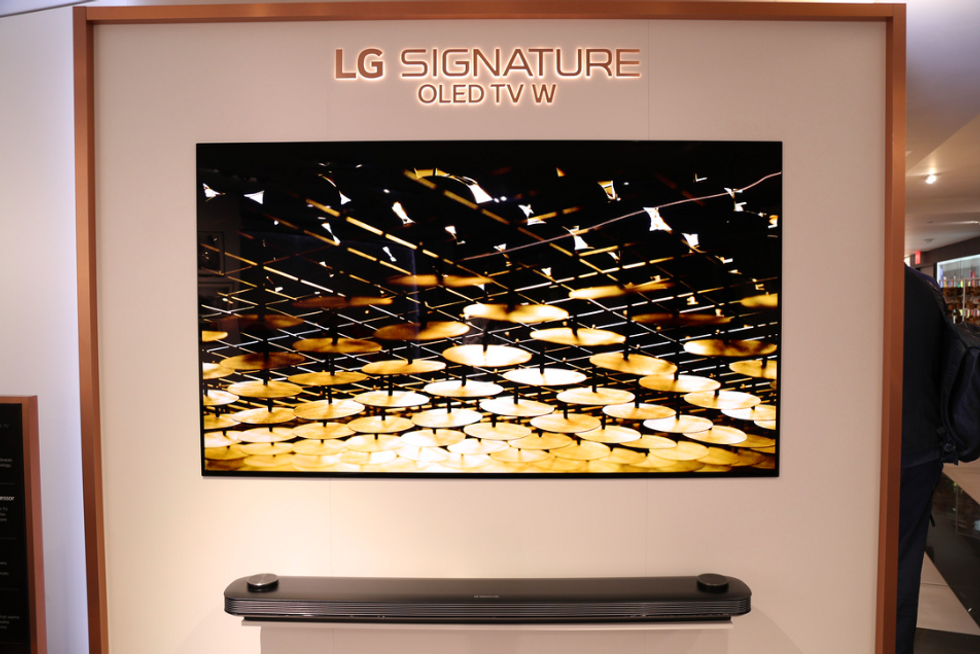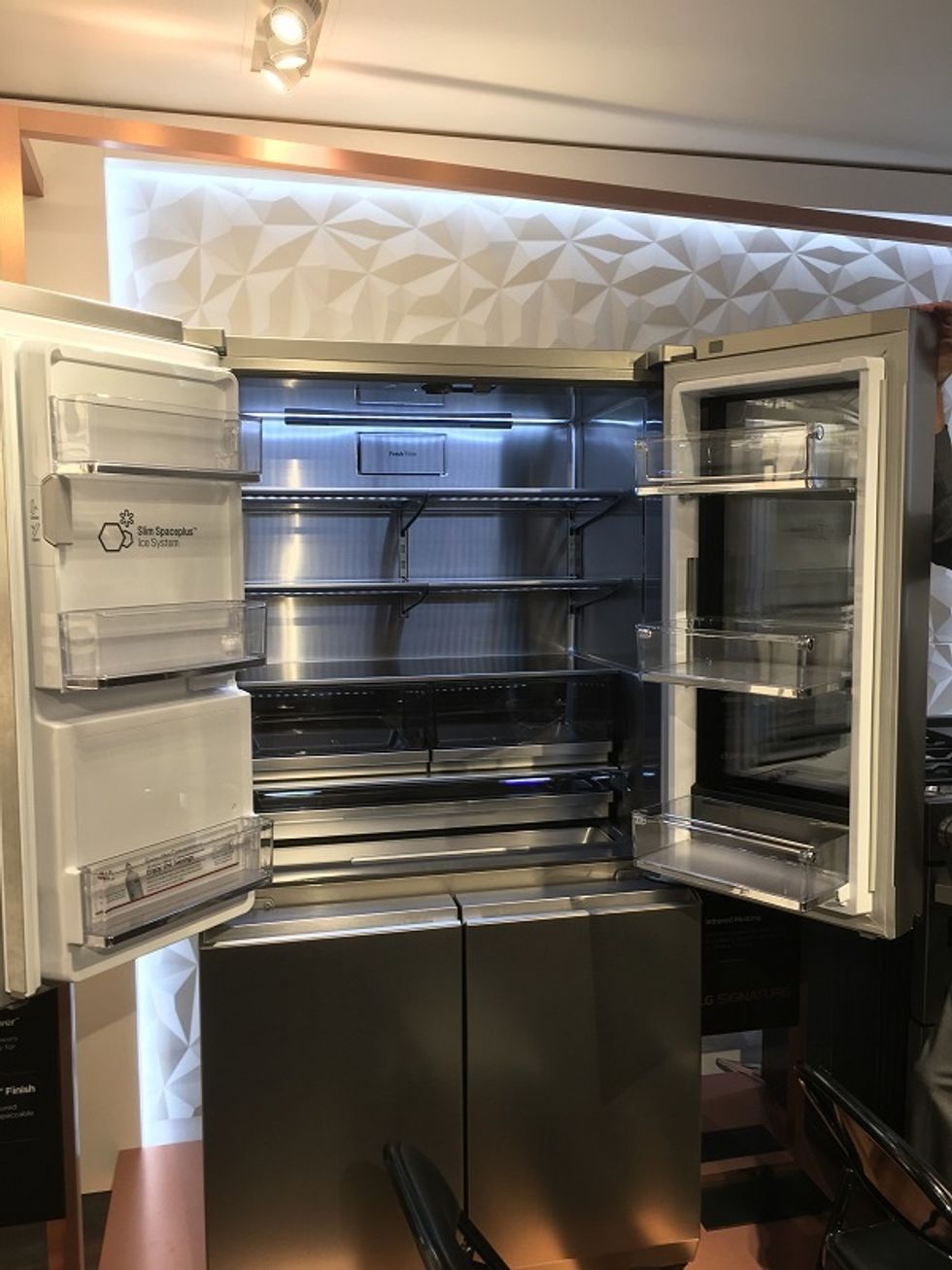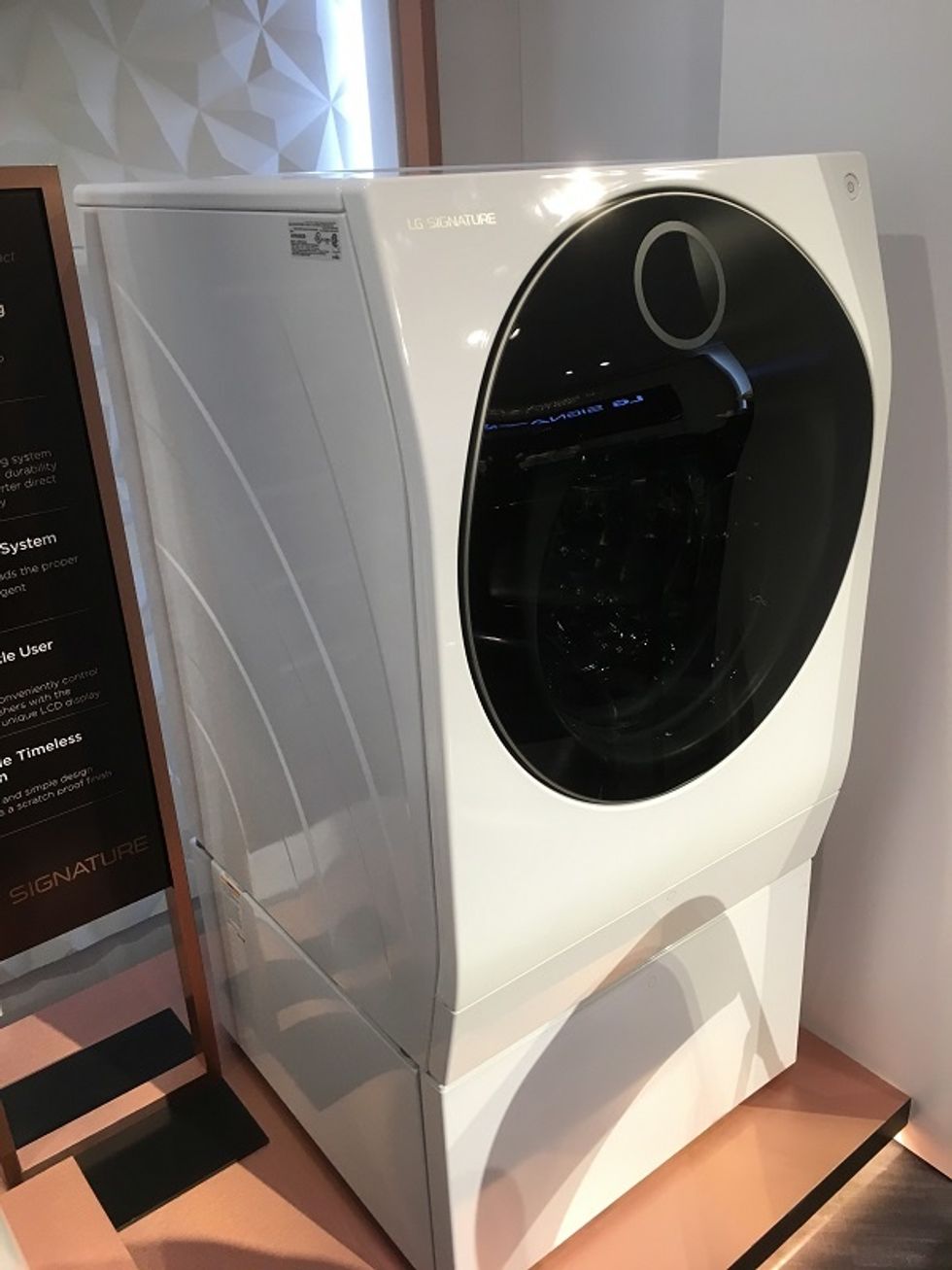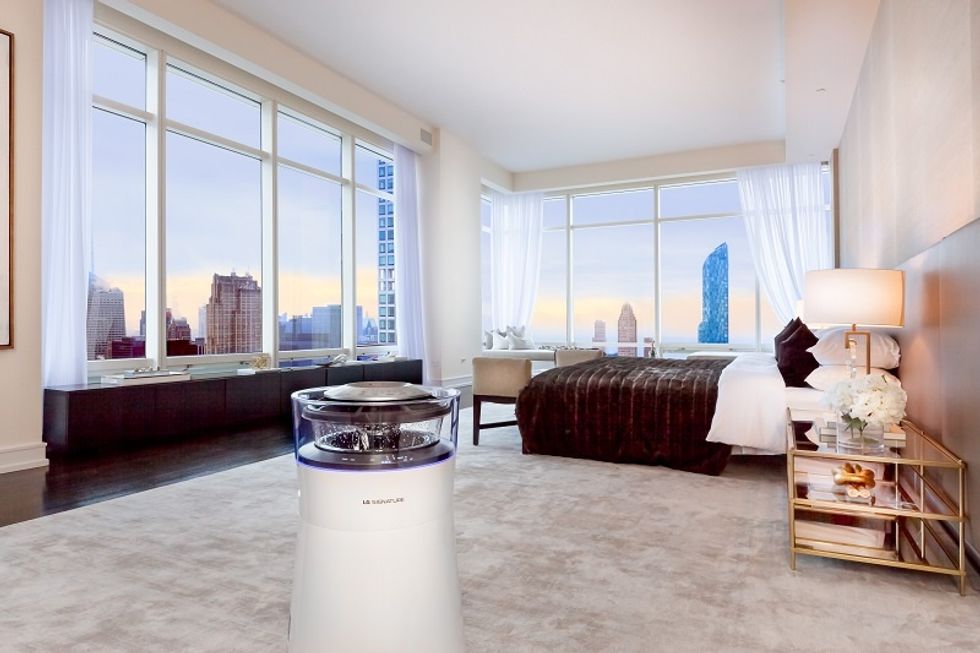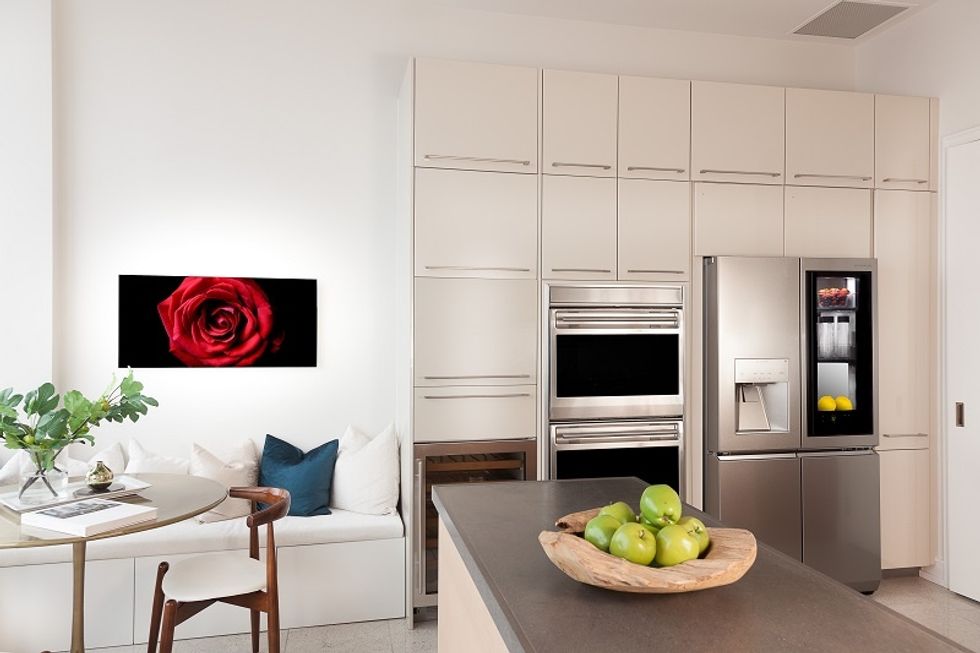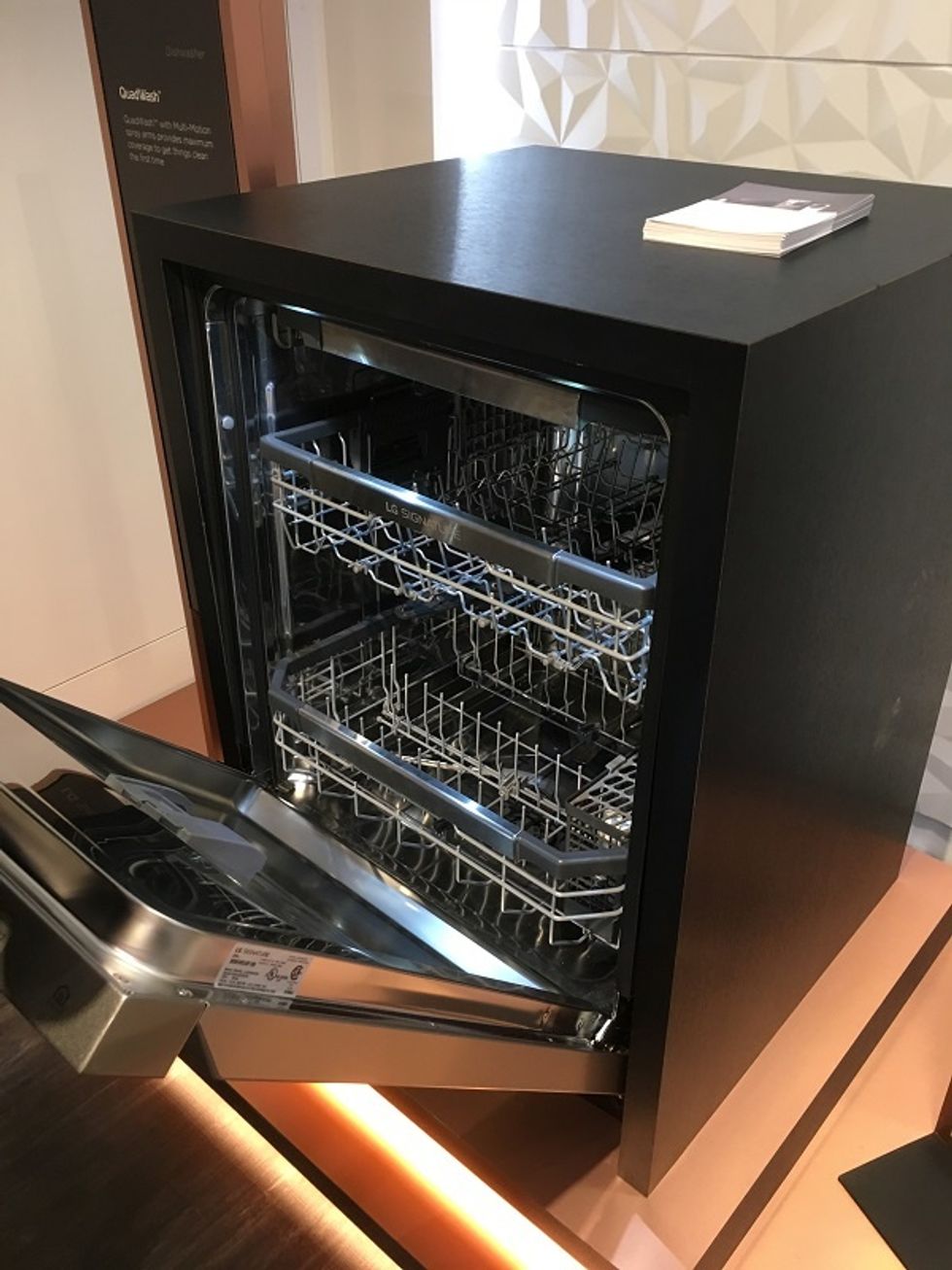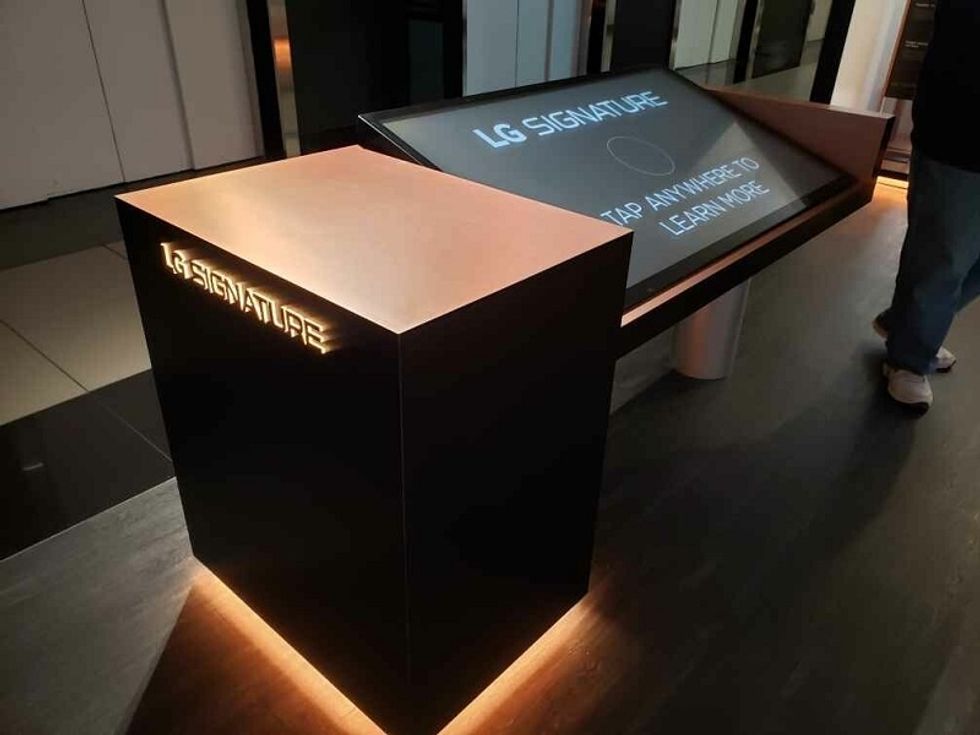 Video diplsay at LG SIGNATURE store-within-a-store in BloomingdalesLG Electronics
If you live in the New York City area and are in the market for a smart appliance or television, you must stop by the LG SIGNATURE store-within-a-store at Bloomingdale's 59th Street. You can see first-hand these quality appliances and smart TV. There is a touchscreen kiosk you can use to learn more about each product, or speak to knowledgeable representatives who can help you find the right product to enhance your day-to-day lifestyle.

If you don't live in the New York City area, but in the market for a new smart appliance or television, no worries. You can visit bloomingdales.com to see a how LG SIGNATURE and Bloomingdale's combine art, design and technology to offer the "art of essence" for today's new smart home.
To learn more about each of the LG SIGNATURE products, please visit www.LGSIGNATURE.com.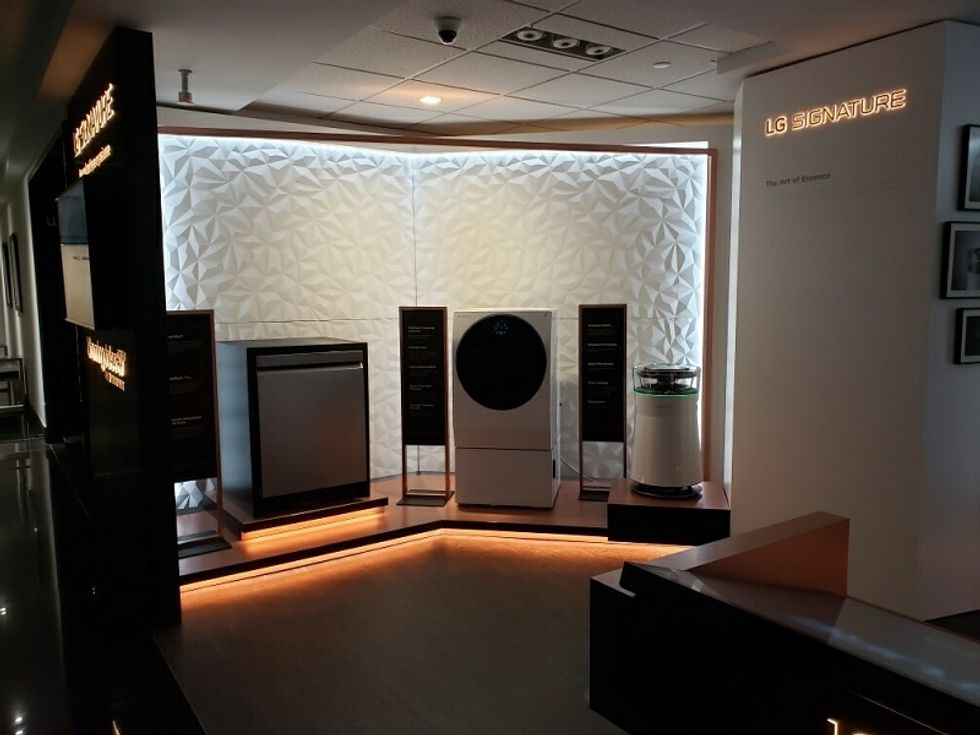 LG SIGNATURE store-within-a-store in BloomingdalesLG Electronics