LG is bringing Google Assistant to its high-end televisions. The manufacturer looks to lean on Google's AI prowess to bolster its own ThinQ voice control system and improve its smart home integration.
The new interface, which lives within LG's existing WebOS TV software, will be shown off at the CES technology show in Las Vegas next week, along with an enormous 88-inch, 8K, OLED display.
Google Assistant will come to LG's new OLED televisions, as well as its Super UHD range of LCD panels in 2018, and will work in conjunction with the company's new ThinQ artificial intelligence system. The new comes soon after LG revealed its first smart speaker, which adopts the same ThinQ name.
Google Assistant will also arrive via a software update on the existing B8, C8 and E8 OLED televisions, the Wallpaper W8 series, and Ultra HD models from the SK9500, SK8500 and SK8000 product lines.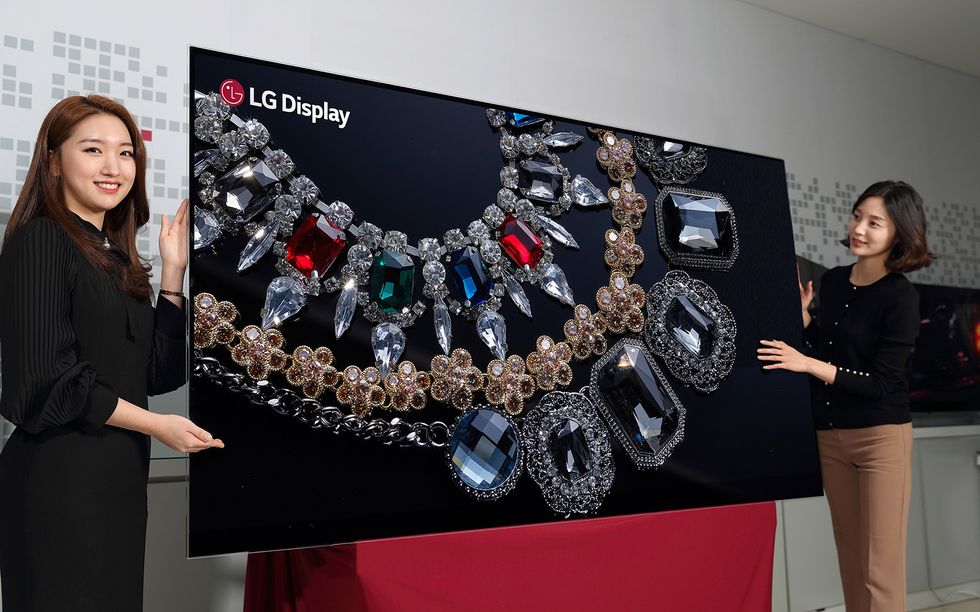 LG will also use CES to show off its enormous 88-inch 8K televisionLG
LG customers will get to use LG's ThinQ for asking contextual questions like "search for the soundtrack of this movie", and Google Assistant for asking for content from YouTube or Spotify. They can also use voice commands to browse Google Photos, check local traffic on Google Maps, and interact with third-party services like Uber and food delivery companies.
As you might expect, Google Assistant can also be used to interact with smart home gadgets and appliances, so lights can be dimmed and doors locked by speaking to the TV remote, which contains a microphone. This gives buyers much of the Google Home experience without buying the smart speaker itself.
However, if you already have a Google Home or Home Mini smart speaker, you can control the TV by talking to that instead of the remote.
Amazon Alexa integration is also coming to LG's 2018 TV range, but it isn't quite as seamless. There will be an Alexa skill for customers to download, giving Amazon Echo devices basic control of the television, but in a less comprehensive way than with Google Assistant.