Like GearBrain on Facebook
When moving home, it can sometimes be a good idea to leave some of your smart and connected devices behind. Items like external security cameras, lighting, thermostats and video doorbells are prime examples here, and their presence could even make your property more attractive to future buyers.
But you must make sure you are fully logged out of everything you leave behind, and that those devices have been factory reset. That way, you can no longer access them and their data, and the new owners can safely log into them with their own credentials.
Read More:
In this article we will look at video doorbells from Amazon-owned Ring – and we will be partially speaking from experience here, as I recently went through the process of giving a Ring Video Doorbell to a friend, which needed to be reset and removed from my account before they could take control of it.
How to reset a Ring Video Doorbell when selling or giving it away

This is a two-stage process. The first step resets the device, ready for you to add it back into your Ring system. You might do this when relocating a Ring Video Doorbell to a new door or a new property of your own, or to fix any software issues.
To do this, remove the front panel of the doorbell, locate the small circular reset button (there should be a sticker pointing at it) and press for 15 seconds. The notification light around the Ring's external button will flash quickly several times, then go off. Your Ring is now reset and ready to be added back into your Ring system.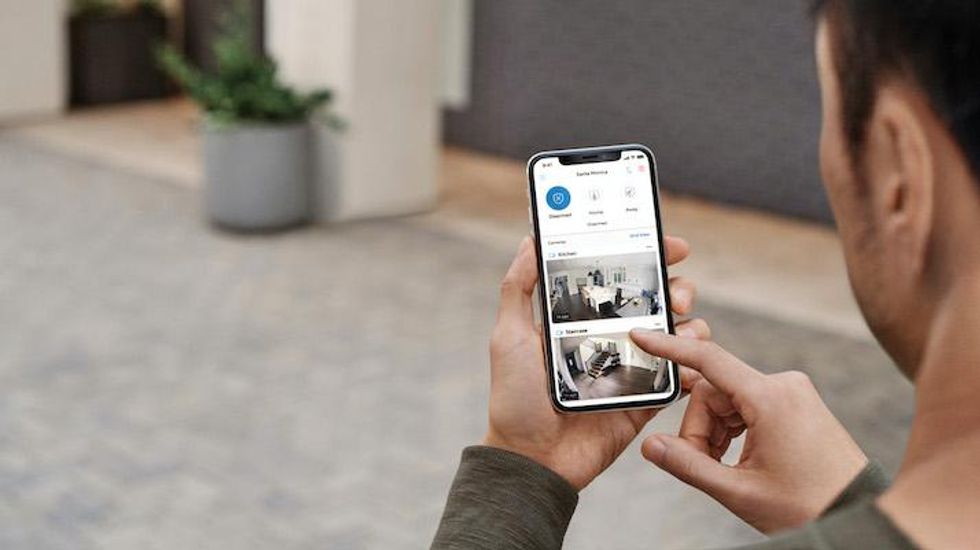 The Ring app is used to delete a doorbell from your account, enabling a new owner to use it Ring
When giving my old Ring Video Doorbell to a friend recently, I performed these steps and thought I had factory reset the device. This wasn't the case, and my friend was unable to add the doorbell to his own Ring system. Instead he was told the device needed disconnecting from the owner's account.

Thankfully, I was able to do this remotely and without having to drive across town to my friend. To disconnect a Ring Video Doorbell from your account, follow these instructions:
Open the Ring smartphone app and log in if you aren't logged in already
Navigate to Settings (the gear cog icon)
Navigate to Remove Device, then Delete.
Doing this will remove the device from your Ring account and make it available for its new owner to add to their's. You should note that doing this will delete all of that doorbell's video recordings from your Ring app. Only do this when you are sure that you no longer need access to this stored footage, or have already downloaded a copy to keep.
Check out The GearBrain, our smart home compatibility find engine to see the other compatible products that work with Ring video doorbells, cameras or DIY smart home security systems.
Smart Video Doorbell Buying Guide - GearBrain www.youtube.com
From Your Site Articles
Related Articles Around the Web
Like GearBrain on Facebook