Like GearBrain on Facebook
Updated November 10, 2017
The $100 Logitech Harmony Link, which controls home cinema devices via a smartphone and tablet app, will be permanently deactivated in March 2018 — and smart home owners who bought the gadget are livid.

The shock announcement came via email, sent by Logitech to affected customers, and also posted on the company's online discussion forum. Customers are vowing to never buy Logitech products again — particularly after the company suggested they buy a replacement device, called the Harmony Hub.

Initially, Logitech did offer a 35 percent discount on the similarly-priced device — but customers would have to spend more money to continue controlling their home cinema devices as they do now.
The affected Harmony Link is model number 915-000144 and was released on October 1, 2011, with a recommended retail price of $99.99. Customers didn't need a subscription service to use the product; they bought the controller outright, with no reason to think that, less than seven years later, it would stop working.
To be clear, this is not a case of Logitech no longer providing updates and support for the device, as is normal practice for technology companies. Instead, the firm is essentially bricking the controller — actually issuing a software update which permanently stops it from working, rendering the gadget useless. If this goes ahead as planned, the Harmony Link will be killed on March 16, 2018.
An email sent to Link owners stated, in full:
Dear [Customer Name],
This is an important update regarding your Harmony Link. On March 16, 2018, Logitech will discontinue service and support for Harmony Link. Your Harmony Link will no longer function after this date.
Although your Harmony Link is no longer under warranty, we are offering you a 35% discount on a new Harmony Hub. Harmony Hub offers app-based remote control features similar to Harmony Link, but with the added benefit of the ability to control many popular connected home devices. To receive your discounted Harmony Hub, go to logitech.com, add Harmony Hub to your cart, and use your personal one-time promotional code [promo code] during checkout.
Thank you for being a Logitech customer and we hope you will take advantage of this offer to upgrade to a new Harmony Hub.If you have any questions or concerns about Harmony Link, please email the Harmony customer care team.
Regards,
Logitech Harmony Team
A Logitech representative later posted on the company's community forum that any customer still in warranty will receive a free Hub, the Link's replacement. But given the Link was released several years ago and is no longer for sale, this is unlikely to help many customers. The representative then confirmed the 35 percent discount on a new Hub, adding: "I hope you take advantage of that."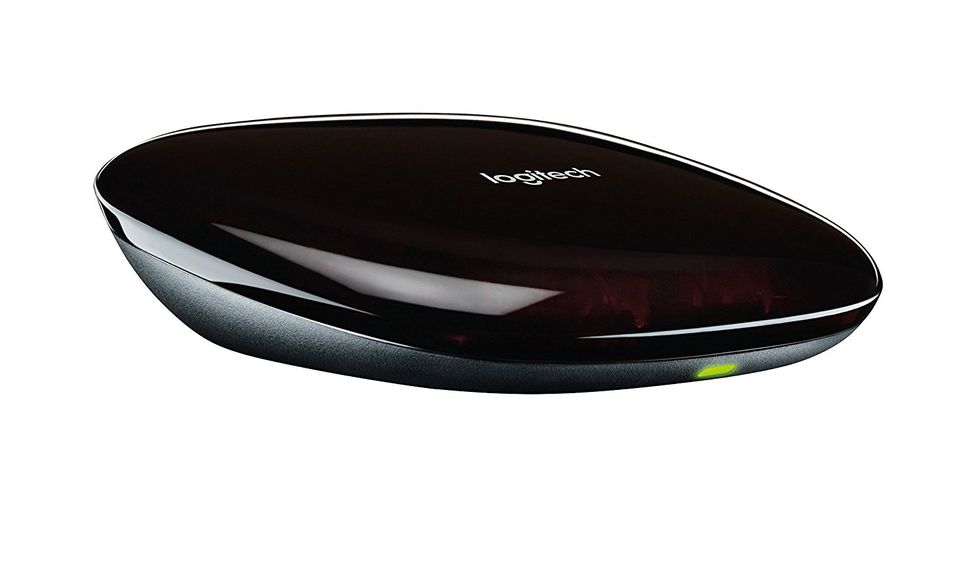 Link users have been offered 35 percent off the similarly-priced HubLogitech
Naturally, Logitech customers were not amused. "This will be the end of Logitech products in my house," said one, adding: "I am unwilling to spend any more money for potentially bricked hardware. Anything short of full replacement for hardware we purchased is unacceptable."
Another said: "I will do anything and everything I can to show my displeasure with Logitech if this is not resolved to the satisfaction of all users who feeler [sic] betrayed by this action. I will NEVER buy another Logitech device again."
One suggested Logitech could receive a class action lawsuit for this, which the company's discussion forum appeared to censor, publishing the phrase as "***** ****** *******".
"Do you hate consumers?" the user asked.
Logitech clearly heard customers' fury, and backtracked on the discounted offer. Now all customers who currently own a Harmony Link, will be offered a replacement device, the Harmony Hub, for free. And anyone who just purchased a Hub using the 35 percent discount, will be refunded.
GearBrain has requested comment from Logitech and will update this story when we receive a reply.
From Your Site Articles
Related Articles Around the Web
Like GearBrain on Facebook