Like GearBrain on Facebook
Uber and Lyft drivers are going on strike today, Wednesday, May 8, in select locations, fighting for attention to what they've claimed are dropping wages. They're asking riders to choose other options, as they turn off their own apps to picking up passengers.
Drivers are striking or holding rallies in more than a dozen cities across the U.S. and in select areas across the United Kingdom, Australia and South America. Cities in the U.S. include New York, Los Angeles, Chicago, Boston, Atlanta, Washington, D.C., Philadelphia, San Diego, San Francisco, Stamford, CO.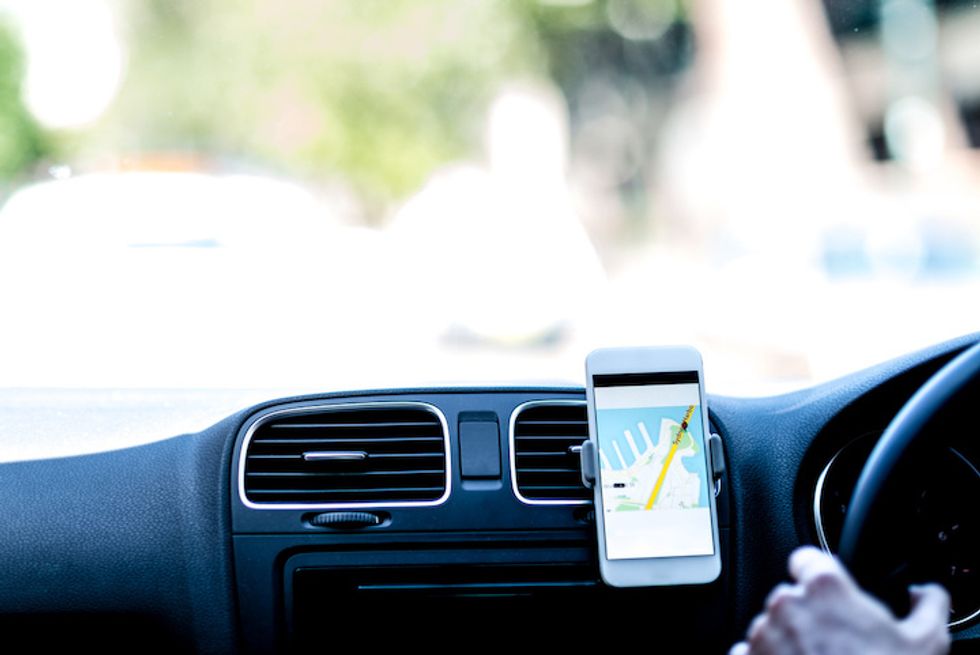 Some Lyft and Uber drivers are striking, demanding better wages for their work for the ride-sharing servicesiStock
Read More:
Drivers won't be striking all day in every location, but during certain rush hour commutes in some cases, longer stretches in others. They're angry about their income, specifically the share of the ride they take home versus what the two ride-sharing companies collected. Some are advocating for an hourly minimum wage for all drivers
Lyft just went public on March 29, with Uber's IPO (initial public offering) set for this week. It's no coincidence the strike is aligned with that — and drivers want to make it very clear that for now they're core to Uber — and all ride-sharing businesses.
Still, Uber and Lyft are pushing very hard into self-driving technology. Cars that don't need drivers — and the paychecks they earn — would significantly impact their own profit and bottom line.
However, even with Lyft running some of its service through self-driving cars (with drivers still in the car as monitors) in Las Vegas and other regions, neither it nor Uber are ready to send its drivers packing. Just last year, Uber reached a settlement with the family of a pedestrian who was killed by one of its self-driving cars in Arizona in March 2018.
The technology is getting closer — Waymo released a new video last week showing how its car can read more than just other vehicles on the road but also bicyclists, and react in the moment. Drivers, though, are still crucial today.
Curious what you can or should do if you can't find a car — or just want to try something new today? Here are three options.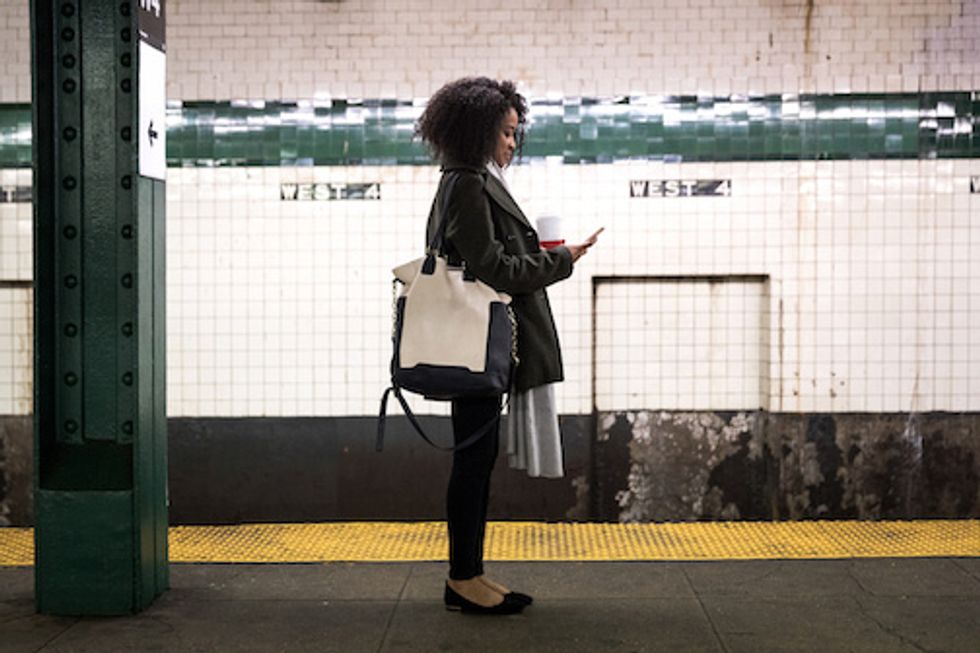 Consider taking public transportation, such as the subway or a busiStock
Option 1: Hit public transportation
Certainly in major metropolitan areas — including New York, Washington, D.C. and London — there are multiple public transportation option available from subways to buses.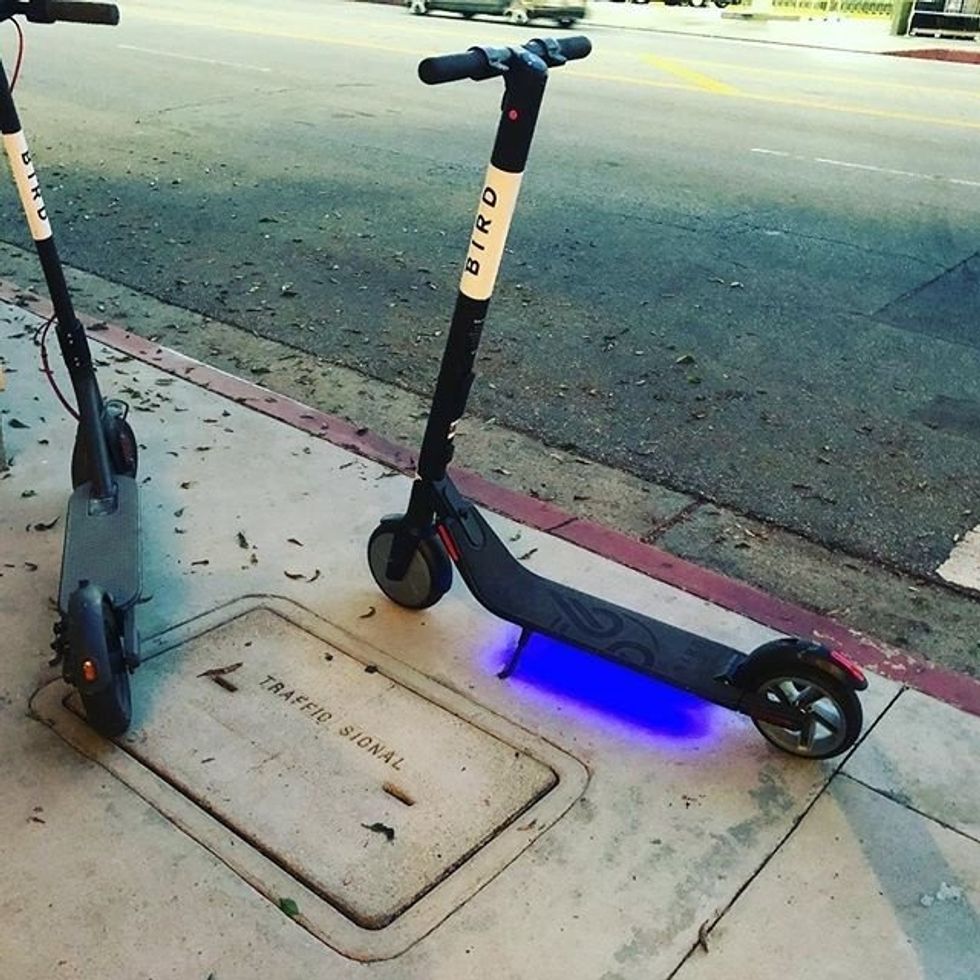 Electric scooters are growing in popularity in metropolitan areas, including Jump and BirdGearBrain
Option 2: Try bike or scooter sharing (or take your own)
Other vibrant ride-sharing options include slower, yet still efficient, vehicles such as electric scooters and even bicycles. These can include Bird electric scooters, founded by a former Lyft and Uber executive actually, and can be found globally — although not in New York City. There's also Jump, which is owned by Uber, just to note.
Looking for human-powered option? Bike-sharing is a possibility. Know that some, including Citi Bike, are now owned by Lyft.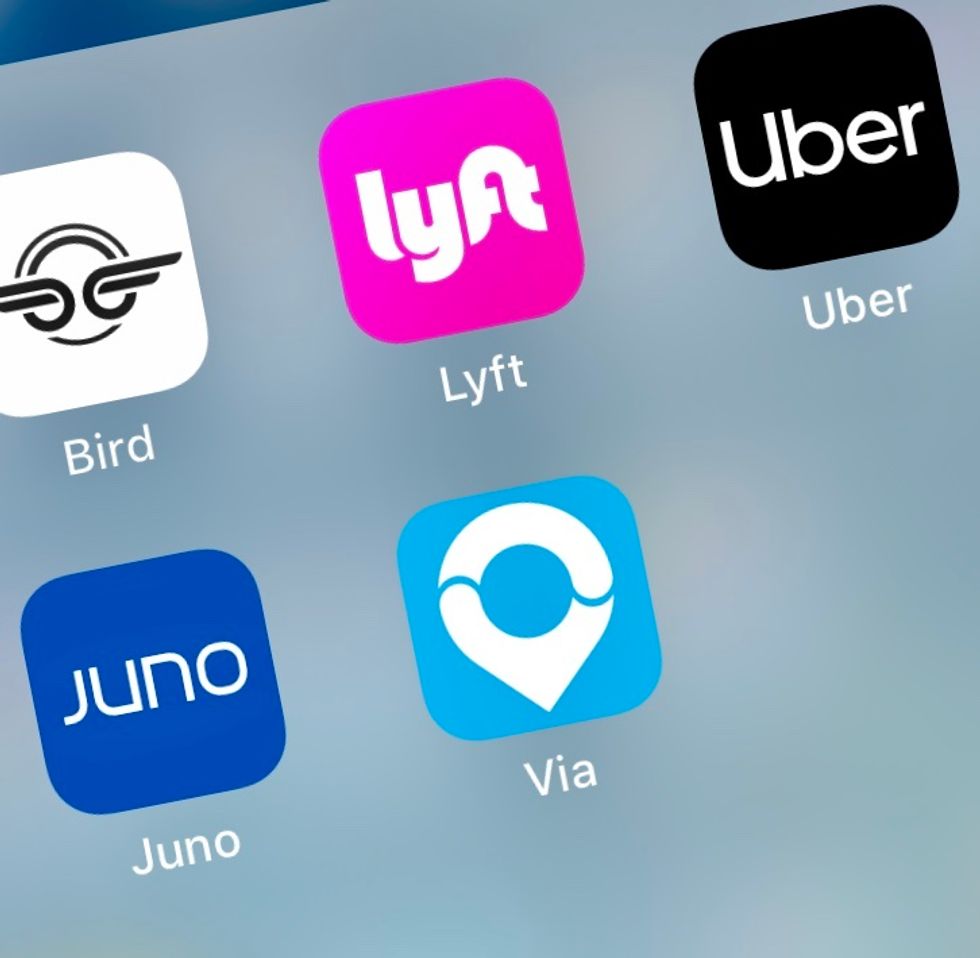 Try a competitor to one of the bigger ride-sharing companies such as Via or JunoGearBrain
Option 3: Test a competitor
There are also a number of ride-sharing car competitors to Lyft and Uber — and drivers often work for multiple services, rarely dedicated to just one. These include Via, which works as a carpool service and is far less expensive for riders, paying drivers a flat rate per hour they drive. Also Juno, which is a smaller service but works the same way as Lyft and Uber in that riders can have their own cargo themselves. Juno also claims to pay drivers more per hour.
You can also just use your own two feet and try hoofing it by foot. Getting a bit of fresh air from a walk around town is never a bad option.
Like GearBrain on Facebook