A.I. Voice For Hire Facebook's Mark Zuckerberg says he is looking for a voice for his homemade artificial intelligence (A.I.) system in a Facebook post today. Facebook's founder has been working on his own A.I. system, which he has named Jarvis ala Iron Man. He has said building the system was one of his New Year's resolutions. But apparently now, he's brought the system far enough along that he needs to give his A.I. a voice. And he's looking for ideas. Within six hours, Facebook's founder garnered more than 1,500 shares and 30,000 comments with suggestions from Robert Downey Jr, Benedict Cumberbatch to Paul Bettany, the real Jarvis.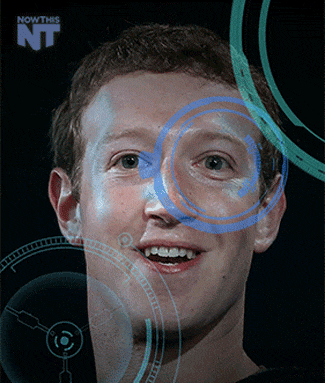 Heart Beat A new study in JAMA Cardiology rates the accuracy of heart rate monitors looking at four: Apple Watch, Basis Peak, Mio Fuse and the Fitbit Charge HR comparing them against the Polar H7 chest strap. The most accurate? The Apple Watch. The study of just 50 people found that age, gender and body mass index didn't affect the readings. As the accuracy of fitness devices are being called into question on their ability to read steps and other details, the study helps re-strengthen confidence in devices and their abilities.

Tinder Smarts The dating app Tinder has enhanced its app with a new feature called Smart Photos, which selects your profile photo based on what you submit—choosing the image that is the most popular with others. Images also change depending on who looks at you—so someone who likes surfing may be shown your surfing pic.
Foldable Drone Light-weight drones are definitely appealing to buyers: they don't have to be registered with the Federal Aviation Administration (FAA). The new Hover Camera Passport is just that kind of drone, one that weight less than the 250 grams the FAA requires and also folds up small enough to fit into a backpack. Okay, it does ring up at $599, so it's not likely going to be your kick around drone for the weekend. But with the ability to shoot 4K video and take 13 MP of photos, you may feel that's a fair price.
Business Backup Looking for a way to make sure your business data has a safety net? We have a roundup on cloud services that can help you batten down your information should a disaster strike.