It may seem counterintuitive for Apple to make an 'affordable' smartphone. A company which sells the $1,000 iPhone X and the iMac Pro which can cost over $13,000 surely has no business in appealing to those looking for a smartphone on a budget.
But when it launched in 2016, the iPhone SE proved us all wrong. At just $349, the SE is half the price of its stablemates, yet boasted one of Jony Ive's most loved iPhone designs, that of the iPhone 5S. The SE was a surprise hit, ruffling feathers among Android makers who had until then enjoyed the mid-range market to themselves, and was even the best-selling phone in the UK during its debut year.
Now, if the rumor mill is to be believed the iPhone SE 2 is about to arrive, and it could land in a matter of weeks with a price comfortably half that of the flagship iPhone X. If Apple follows a similar recipe, the iPhone SE 2 could offer a smaller, more compact size for consumers who don't want a huge smartphone bulging in their pockets and slipping out of their hands. It could come in a range of bold, punchy colors — the 'fun' iPhone if you will, a splash of personality among its monochrome, monolithic siblings.

Here is everything we know so far about the iPhone SE 2:
iPhone SE 2 rumors: Release date
Unusual for an iPhone, the original SE was launched at a media event in March 2016, instead of at the company's usual iPhone reveal in the fall. The phone was pitched as a more budget-friendly option and offered iPhone 4 and 5 owners the option of upgrading without switching to the larger and more expensive iPhone 6.
For the SE 2, rumors have built up quickly in recent weeks, and with WWDC just around the corner, Apple's annual developer event looks likely to host the new handset's debut. WWDC (Worldwide Developer Conference) will begin, as ever, with a keynote address led by Apple chief executive Tim Cook, and it is during this presentation on June 4 that we expect to see the iPhone SE 2. The event will also give us our first look at iOS 12 and new versions of Apple's software across its Mac, Apple TV and Watch product lines.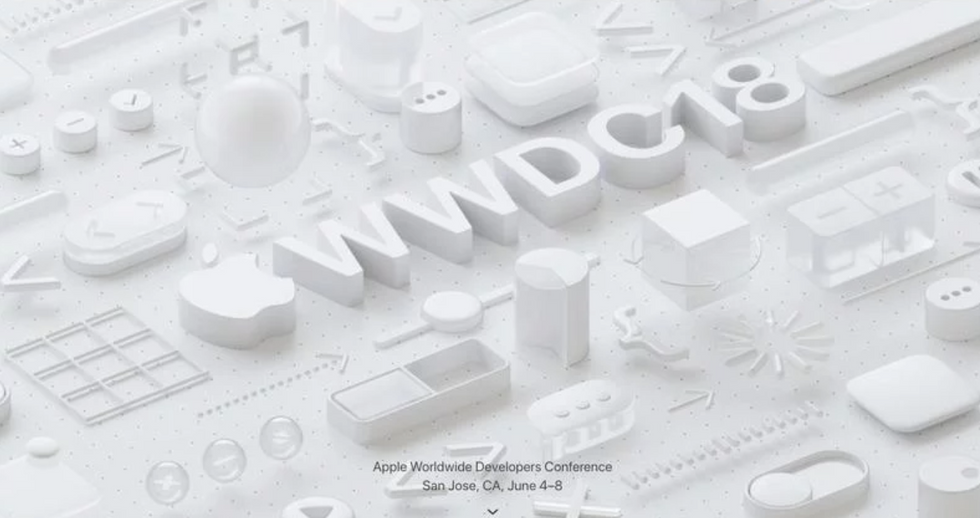 WWDC kicks off with a keynote address on June 4Apple
Backing up this assumption is news from April of a mysterious new iPhone passing through the Eurasian Economic Commission database (via French Apple site Consomac). Similar to when unreleased products are spotted passing through the FCC, this is a very good indication that a new iPhone is due to enter mass production soon, and as the main iPhones don't usually launch until the fall, all fingers are pointing at the SE 2.
If the SE 2 does indeed appear at WWDC, we can expect it to go on sale around a week later, as is usually the case with iPhone and iPad launches.
However, we must point out that the often reliable (but now former) Apple analyst Ming-Chi Kuo said in January that he doesn't believe Apple has the resources to launch an SE 2 this year. "With three new models for the second half of 2018, we believe Apple may have used up its development resources," he said, adding: "We think the firm will do all it can to avoid repeating the mistakes of a shipment delay [as with the iPhone X in 2017] for the three new models. As such, we believe Apple is unlikely to have enough space resources to develop new iPhone model for launch in 2018."

For a company worth more than $900bn, it is quite a statement to say it lacks the necessary resources.
Countering this is Evan Blass, the notoriously well-connected and accurate smartphone tipster, who claimed on May 11 that the phone will be called the "iPhone SE (2018)". This suggests it will go by the name of iPhone SE, rather than the SE 2.
iPhone SE 2 rumors: Design
Personally, I loved Apple's use of the iPhone 5's design for the SE. I think the 5 is the best-looking iPhone (perhaps aside from the X), and its squared-off aluminium body makes it by far the most practical and comfortable to hold.
I hope Apple revisits this design with the iPhone SE 2, and a recent render published by a case manufacturer (allegedly based on rumors they have heard) suggests this could happen. Case maker Olixar's render, which appeared online earlier in May, shows the chassis of an iPhone SE but with the edge-to-edge display of the iPhone X - and a notch, too.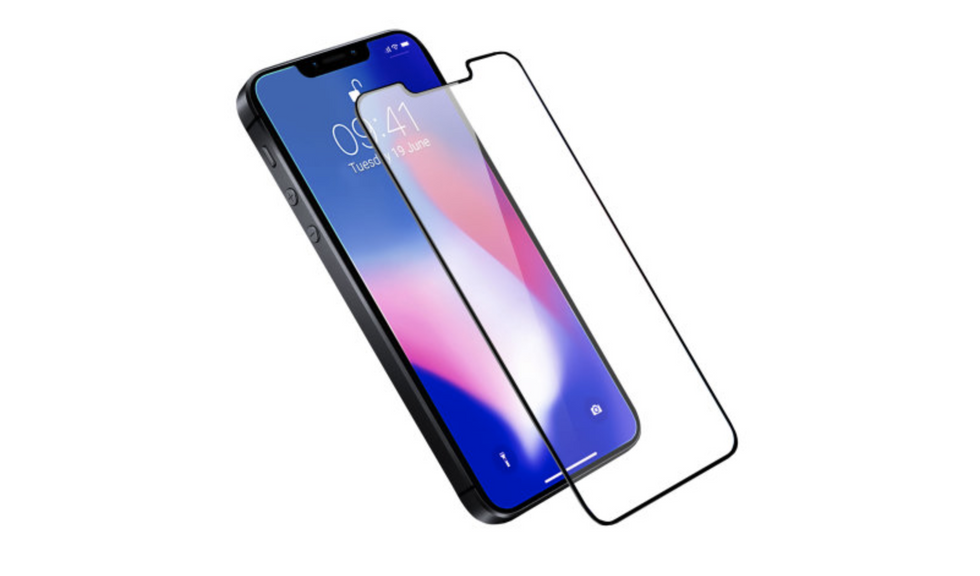 How the new iPhone SE could look, according to one case manufacturerOlixar
This design was also spotted in a slightly dubious video from March, claiming to be of the SE 2 and published on Chinese social network Weibo (and subsequently appeared on YouTube).
This undeniably looks stunning, but we wonder if Apple would bring Face ID (housed in the notch) to its entry-level model, especially when the feature doesn't yet appear on the iPhone 8 and 8 Plus.
Secondly, because of the iPhone SE's smaller size, the notch in this render would be around half the size of the X's. We're not sure if even Apple — who allegedly faced real difficulties scaling down Face ID to fit in the X — would be able to shrink the hardware by 50 percent in less than a year. But the render doesn't have a home button, so there's no Touch ID. How will an iPhone SE 2 like this be unlocked? It is very unlikely that Apple would ditch both Touch ID and Face ID for any new model, given how closely linked they are to services like Apple Pay.
We suspect Olixar is getting carried away with itself here, but we hope we are proved wrong.
iPhone SE 2 rumors: Display
The current iPhone SE has a 4-inch screen with a resolution of 1136 x 640. This still means it can be called a 'Retina Display' by Apple's marketing department, but it is starting to show its age. If — and that's a big if — the edge-to-edge renders are accurate, then the screen size will increase and its ratio will likely shift to be taller and narrower, bringing more pixels to the party.
If the design remains broadly the same — and the home button remains in place — then we suspect the 4-inch form factor will remain.
iPhone SE 2: What else can we expect?
Performance upgrades and improvements to the phone's cameras are, of course, a given. The current SE's A9 process is from 2015 and first appeared in the iPhone 6S of the same year. It also appeared in the entry-level 2017 iPad, but is now used exclusively by the ageing SE.
We also wonder if Apple will bring the SE in line with its other smartphones and offer wireless charging. It's a convenient feature for sure, but would mean replacing the SE's iconic aluminum back with glass, making the phone more fragile and — in my opinion, at least — removing some of the phone's identity.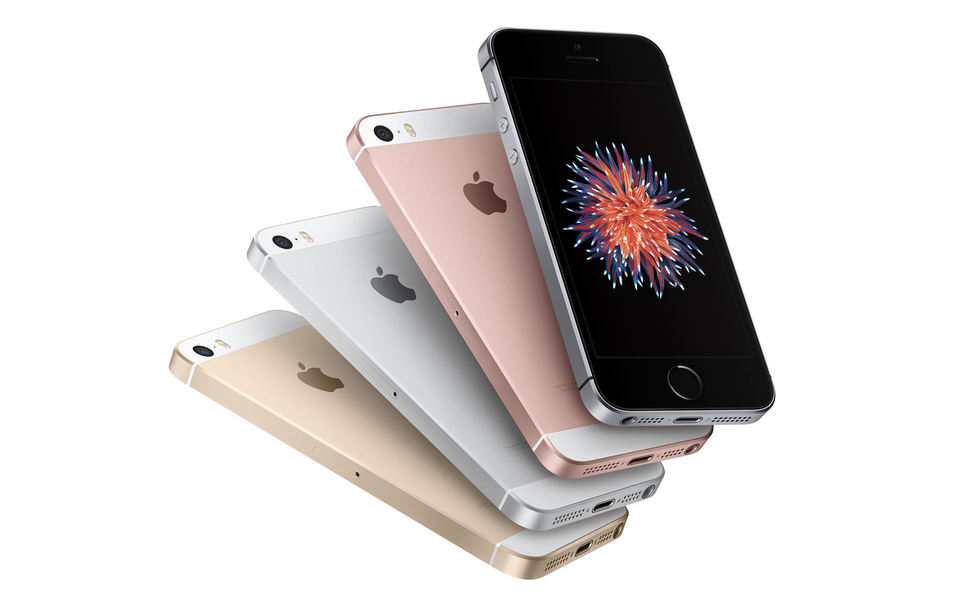 The current SE is available in four colorsApple
The headphone jack might also be removed, but given this phone is aimed at more budget-conscious spenders who might not have Bluetooth headphones — and at emerging markets with similar price constraints — I think the jack will remain for now.
The current 32GB and 128GB storage options could well stay the same, as Apple is notoriously bad at increasing these with any regularity. The company's usual excuse that customers can just use iCloud for storage instead might (might) work in the US and Western Europe, but some of the SE's key markets - China, India - lack blanket 4G coverage to make iCloud the convenient option Apple thinks it is. Not that we expect this will give the SE2 more storage.
That's just about everything we know about the iPhone SE 2 for now, but we suspect more rumors and leaks will emerge in the days and weeks leading up to WWDC. We will update this article as more information comes to light.