Like it's the mid-2000s all over again, a new version of the Nokia 3310 has just been announced — and it finally has 3G.
Revealed by HMD Global, the Finnish company which now owns the Nokia name, on September 28, the 3310 3G is also available in a range of new colors and has an updated user interface. And yes, it still has Snake.
With 3G connectivity comes a range of new applications for the nostalgia-fueled 3310, including Facebook, Twitter and Skype — although there's still no front-facing camera for video calls via the latter.
The new 3310 3G is also larger than the handset it replaces, which itself was only announced in February this year. HMD says the new model has 13.29 percent greater physical volume than before, but does not reveal the exact dimensions. The extra size means there is now more space between the buttons of the numerical keypad, improving typing ergonomics.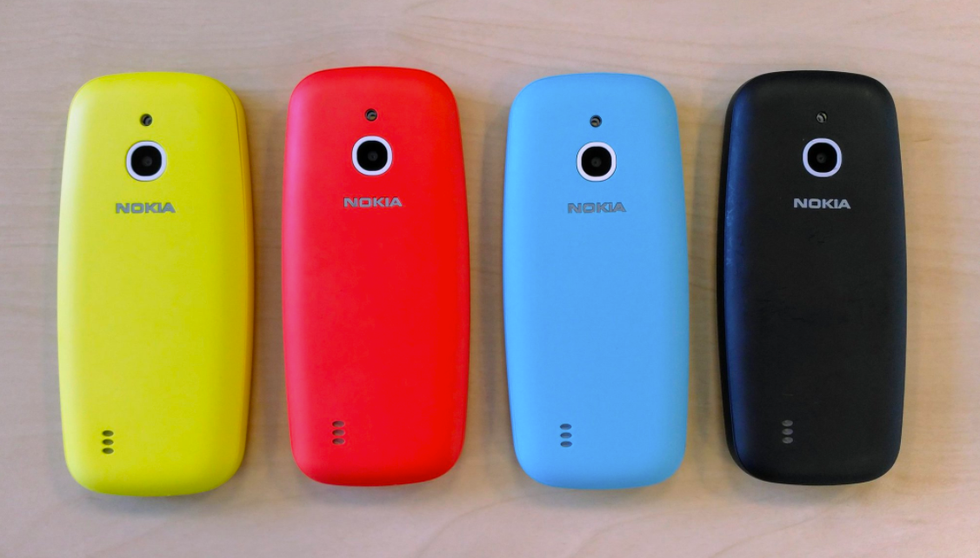 The new 3310 can now tweet and access Facebook, thanks to 3GHMD Global
By adding 3G, HMD has made the 3310 more accessible than before, as being limited to the 2G GSM network meant the older model couldn't operate on some 3G-only networks.

But it isn't all good news. With 3G comes a more power-hungry modem and reduced battery life. The 3310's talk time has been slashed from just over 22 hours on the older 2G model, to just 6.5 hours over 3G. However, standby time is up from 25.3 days to 27 days. Imagine trying that with an iPhone X.
The new 3310 will be available globally from mid-October. It will cost about $81 (€69) in Europe (up from $58/€49) and $99 in Australia, while US prices have yet to be announced.