The big day is almost here, making this the perfect time to start tracking Santa, checking in on Father Christmas, and playing some holiday games on. your smart speakers, displays or smartphone to get you in the spirit of the season. These nine options can help you place a phone call to Santa, track his movement across the globe as he delivers presents, and even share some holiday cheer — and some of these employ Google Assistant, Siri and Alexa too.
Google Santa Tracker - How to Track Santa on Goole Smart Devices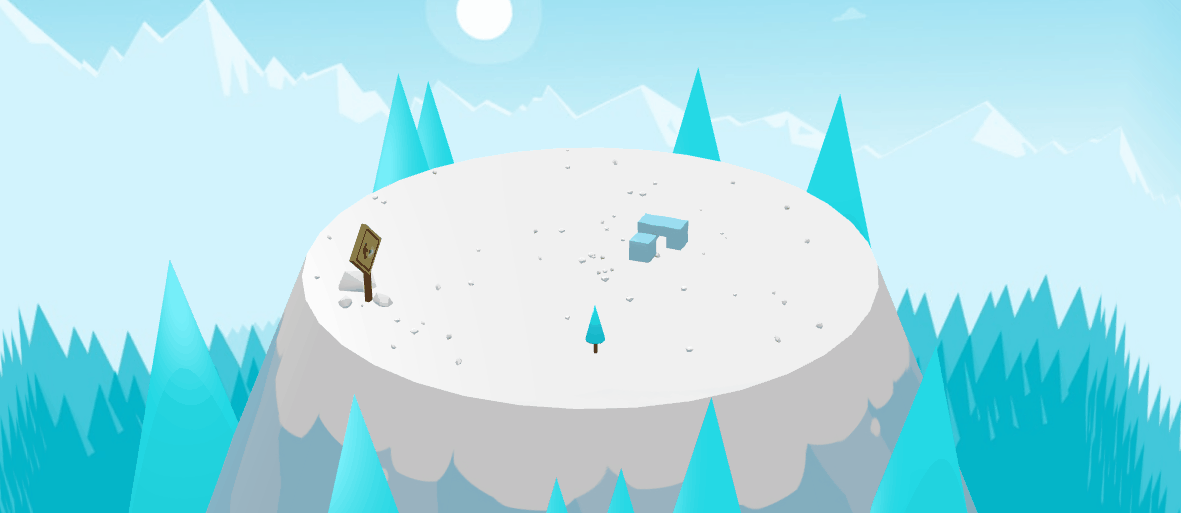 Google's Santa Tracker has tons of games and a way to make a gif to share with friends
Google
Google again has its Santa Tracker up and running. And as you're reading this, the big man is already on his way delivering presents somewhere in the world or at least getting the sleigh up and running. Google's Santa Tracker is actually a winter village, with a countdown of when he will start his ride, along with games to play.
You can decorate Santa's beard, design your own Elf, play games like Gumball Tilt and create your own 3D winter village with trees, presents and ice blocks ala Minecraft, which Google will turn into a gif that you can download a share. Our favorite? Trying to build a snowman that that teaches you a bit about physics, a learning moment that's tied with holiday fun.
Siri's Holiday Cheer - How to Get Siri to Wish Everyone Merry Christmas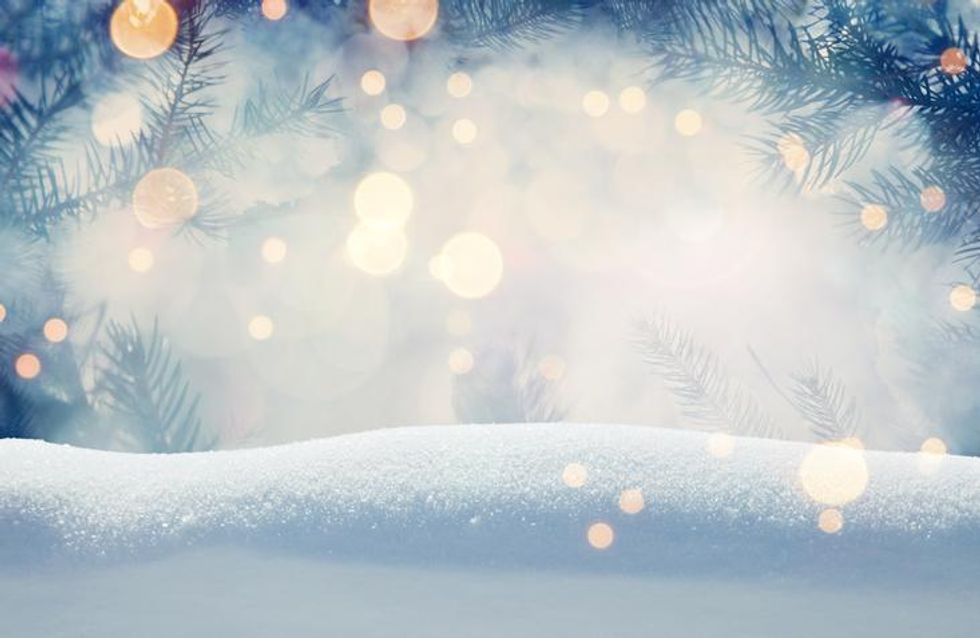 Siri can give you a countdown of the seconds until Christmas
Getty Images/iStock
Siri is pretty excited about the Christmas holiday. How excited? It's not just counting the days, or even the minutes — but the seconds. You can find out exactly how many, for your specific time zone, by asking on a HomePod, HomePod Mini or even your iPhone, "Hey Siri, How many seconds until Christmas?" You'll see the number on the screen and Siri will also tell you aloud.
There are other ways you can engage Siri for the holidays too, from wishing Apple's smart assistant a "Merry Christmas," to asking the smart assistant where how you can track Santa, which we've outlined below.
Calling Santa - How to Call Santa on Amazon Alexa and Google Assistant Enabled Devices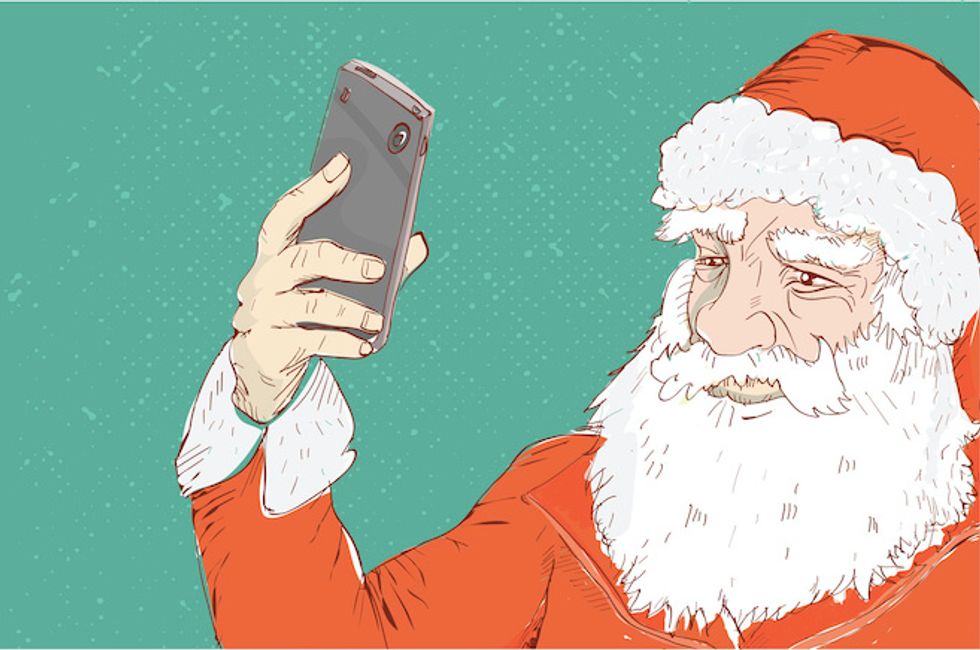 You can place a call to Santa too
Getty Images
There are two ways to get a call in to Santa through both Amazon and Google's voice assistants.
Google Assistant has a way to call Santa just by asking aloud. The feature works on any Google Home, or Nest Home device. Google will make an old-fashioned call to a switchboard and you're connected to Santa who will connect.
Asking Alexa to call Santa, and you'll actually get connected to Amazon's Christmas Cheer Hotline. Santa isn't able to get to the phone (he's busy) but the voice assistant connects you to holiday carolers. Alexa will also suggest you download a Skill, "Calling Santa," which can be added through the Alexa app on your smart device.
If you ask Siri to call Santa, it will respond with a variety of responses, including, "To reach Santa, just say, 'Ho,Ho,Ho' and wave your arms in a snowflake pattern five times."
Hey Google, can you tell me a Christmas joke?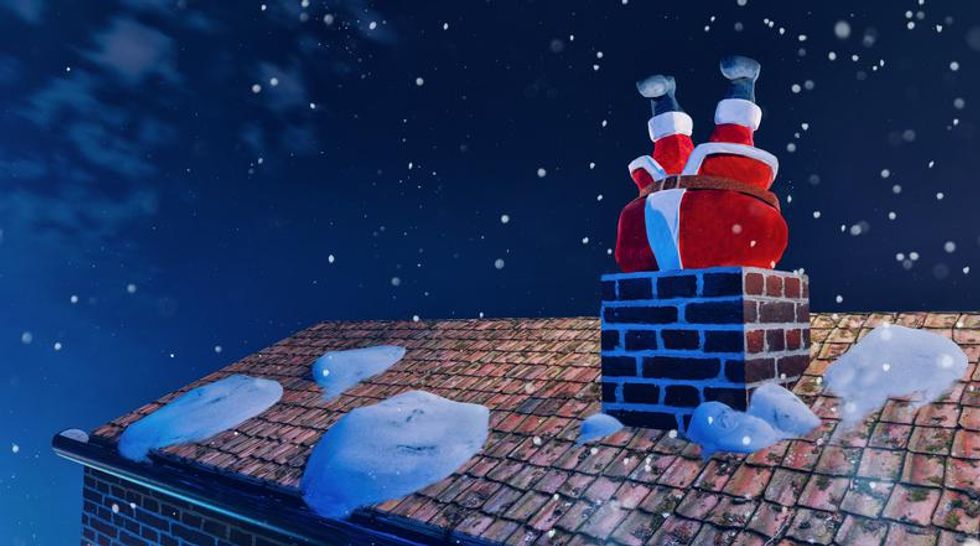 Google can tell you some holiday jokes to get you in the spirit of the season
Getty Images/iStock
Ask Google for some holiday jokes, and you'll get a slew of different bad (we mean bad) ones. They're told by Santa, with the elves and an occasional reindeer giving him a bit of ribbing for how awful they truly are.
We heard at least four different ones — and we won't spoil the fun for you — but they're definitely mild enough that you can easily play these for children, or have a child or two ask them for a joke on their own. You can also keep asking Google Assistant to tell you a joke — and the smart assistant will provide.
Is Santa real? Ask Your Smart Speaker and Hear the Answer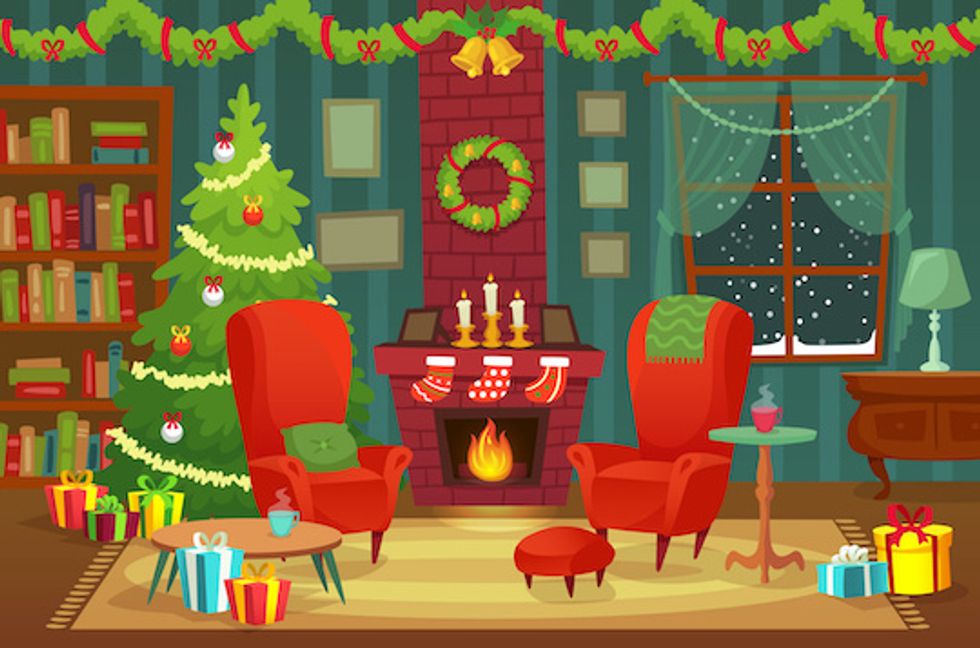 You can ask Google Assistant, Alexa and Siri if Santa is real
Getty Images
The voice assistants don't give away any secrets if asked that crucial question. If you ask Google Assistant if Santa is real, you get a varied level of responses including, "If someone gives me a present, I wouldn't ask any questions."
Siri does offer a few spirited answers to questions about Santa. Ask Siri if Santa is real, and it will say, '"Well reindeer and the North Pole exist. So things are trending in the right direction." That means — Siri won't verify, but it sure won't destroy the magic.
As for Alexa's holiday spirit, ask it if Santa is real, and the voice assistant will say (but only say), "All I know is that someone has been eating all my cookies."
Google's North Pole updates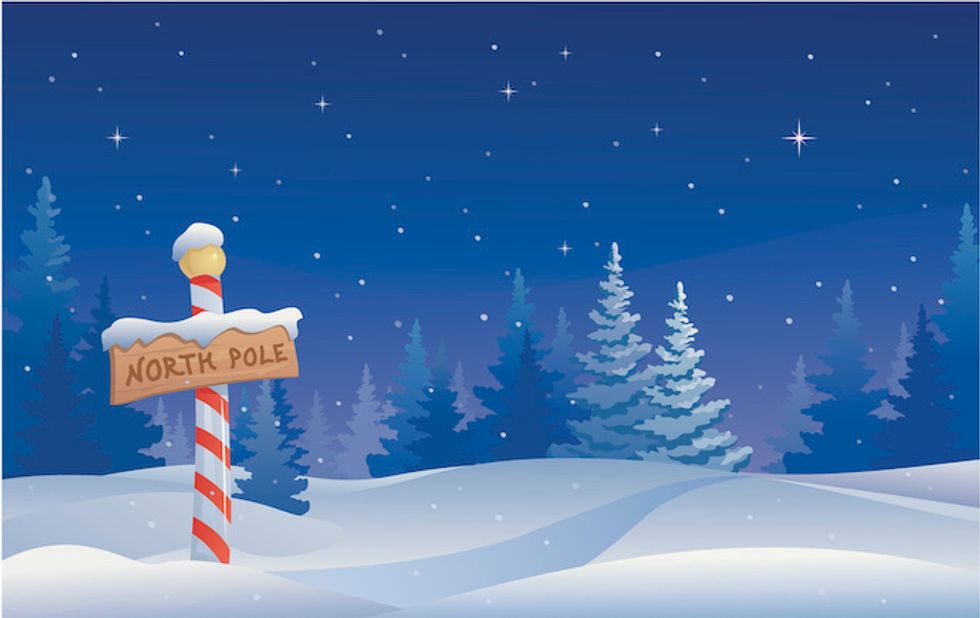 North Pole Google
Getty Images
You can also pull up some updates on Santa's progress through Nest Home displays and Google Home devices, by just asking, "Hey Google, What's happening in the North Pole." An Elf named Dimple Stocks will read some updates as if you're listening to a radio newscast. The elf will also suggest you head over to the Google Santa Tracker.
Have you been naughty or nice?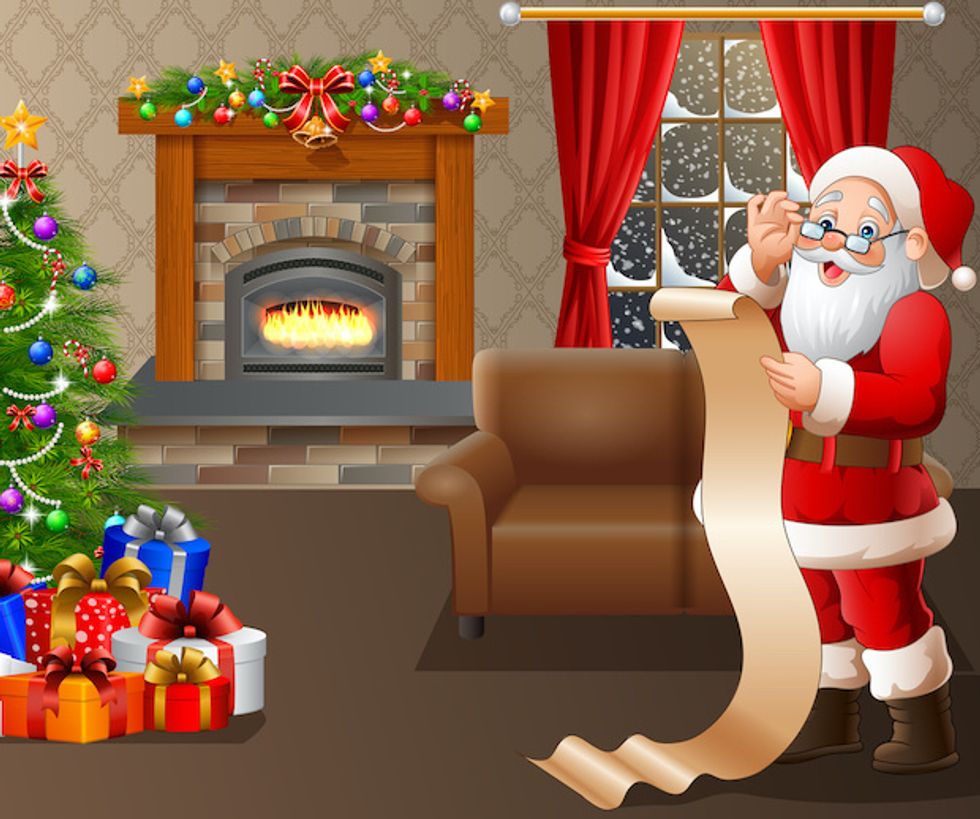 Ask Alexa, Siri, Google Assistant if you're Santa's Naughty or Nice list
Getty Images
Want to know if you're on Santa's naughty or nice list? Ask Google Assistant will respond, "You're as nice as a gingerbread cookie dunked in hot cocoa."
Alexa will say, 'I"m not magic like Merlin. Only Santa knows for certain."
Asking Siri if Santa is real and it will say, "Honestly, I don't even know if you've been flossing or not."

Alexa's Holiday Spirit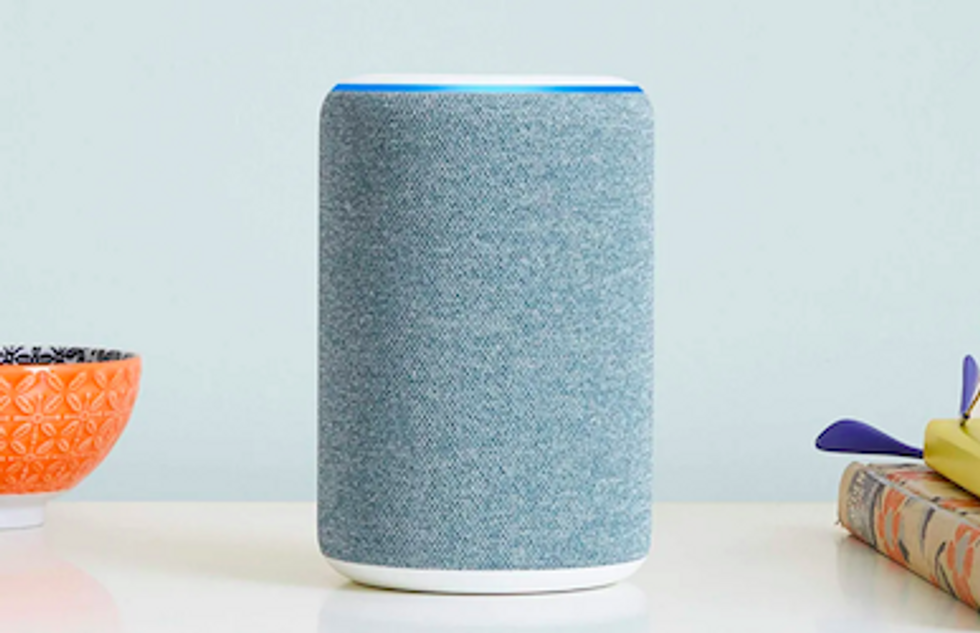 You can get Alexa to wish you a Happy Holidays
Amazon
You can get Alexa to send a Happy Holidays wish across all of your Alexa devices through the Alexa app. You can also enable a Skill, "Norad Track Santa," but you'l need to give permission through the Alexa app.
If you actually wish Alexa, "Merry Christmas," "Happy Kwanza" and "Happy Hanukah," the voice assistant will wish you all three as well.
NORAD Santa Tracker - How to See Where Santa is at Every Moment
This is the original Santa Tracker of them all, courtesy of the North American Aerospace Defense Command (NORAD). The NORAD Santa Tracker also has music courtesy of the US Air Force Academy Band playing in the background and of course games, like "Flying Santa," where you need to collect all the gifts Santa will deliver to children.
There's a wonderful section called the Secret Santa Files, which goes into the history of how NORAD — and its predecessor, Continental Air Defense Command (CONAD) — got into the Santa tracking business.
The whole adventure started with a newspaper advertising misprint, which accidentally published the number for CONAD's hotline as a way for children to reach Santa in 1955. The then-head of operations at the time had his staff actually check the radar for children every time one called. And the tradition stuck.
Introducing Echo Show 15, Full HD 15.6" smart display for family organization with Alexa
Check out The GearBrain, our smart home compatibility checker to see the other compatible products that work with Google Assistant and Amazon Alexa enabled devices.
How to Ask Questions on The GearBrain, the Compatibility Find Engine for Smart Devices. www.youtube.com