Like GearBrain on Facebook
For smart home fans, there is no better time to be alive. It doesn't matter if you're into building your own house-wide system from scratch, or happy to pick up an Amazon Echo and have Alexa control a few smart plugs and lights.
The industry is growing, the market is broadening, and everything is getting smarter. There are inherent issues with ecosystems not all playing nice with each other - as we have previous discussed on GearBrain - but, on the whole, now is an exciting time for smart home fans. The potential is huge.
Read More:
But, after going on vacation last week, I was struck by an obvious problem - what happens when you install smart home devices in a shared household?

The issue had reared its head briefly in the past - when a housemate's yelling at Alexa speaking out of turn saved to my phone - but only when leaving the country and flying 6,000 miles and seven time zones away, did I realize none of my three housemates knows how any of my smart home tech works.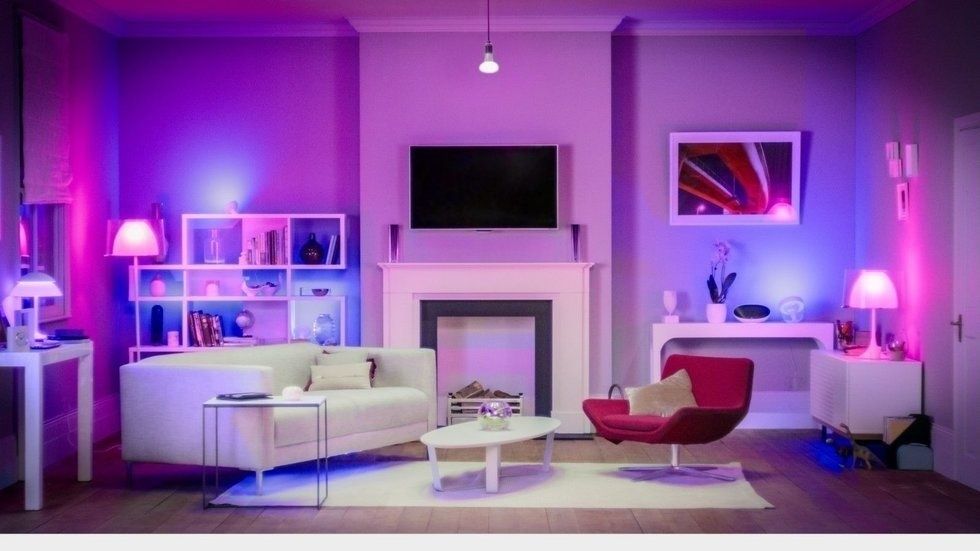 Hue lights cannot be adjusted if the owner and their phone are away Philips
For a quick sense of context, I live with three friends in a house in south-west London. We're all in our late-twenties and are reasonably tech-savvy - in that we could all work from home without calling the IT department for help, and know our HDMI from our Ethernet. Aside from a temperamental soundbar that seems to prefer one Xbox over another, we all know how the house's communal tech works - tech which I install as part of my job, but also in the belief that we'll all benefit from it.
But then I went away, and it dawned on me just how much of the home is controlled almost exclusively by my iPhone.
Automated devices which only I can adjust the settings of include:

A smart plug connected to a lamp behind the TV
Two Amazon Echo Dots, each connected to speakers
One Google Home Mini
A Philips Hue bulb on the roof terrace
An Awair air quality monitor
A Footbot air quality monitor
A Philips Hue light strip
A Sonos One
The desk lamp
A second, range-expending Wi-Fi network
Only the light strip, Foobot and Sonos One are in my bedroom, with the rest scattered across our communal areas. Yes, my housemates could turn the devices on or off at the wall outlet, or maybe mute the smart speakers if they can find the right button, but otherwise they were pretty much locked out.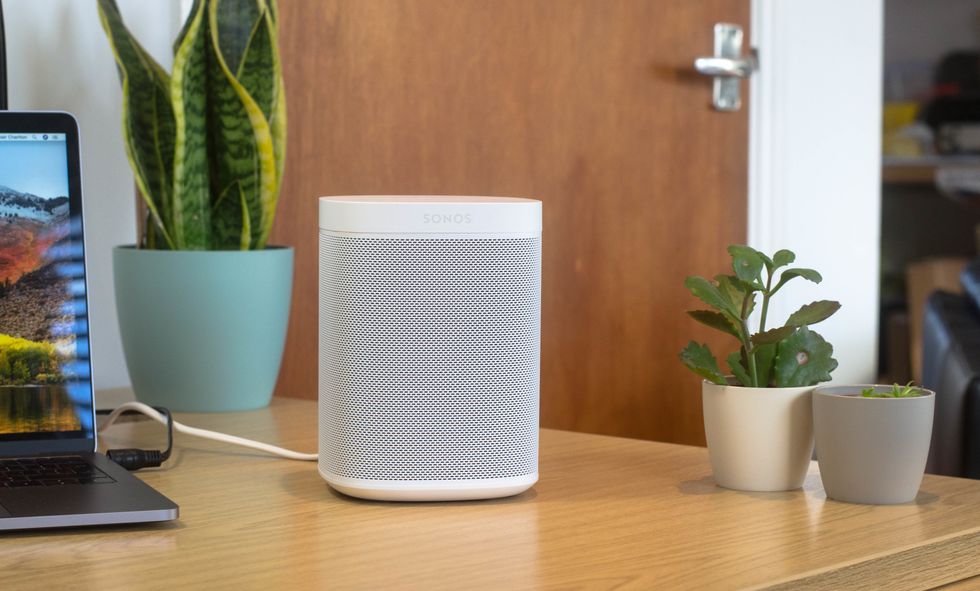 The Sonos One GearBrain
They could flick the roof terrace light switch to find the bulb was technically 'on', but switched off via the Philips Hue app on my phone. Flicking the wall switch on, off, then on again should bring the bulb to life, but they probably don't know that, and wouldn't be able to adjust the brightness, color or temperature because only I have access to the Hue account on my phone.

There's a Hue dimmer switch for the light strip in my room, but none of them have used it before, so may not know what to do if they noticed I'd left the light on (it's set to come on gradually every morning).
Also set to come on every morning is my Sonos One, which plays the radio from 6:45am until 7:30am. I forgot to cancel this before I went away, and wasn't able to do it remotely as the app asked me to be on the same Wi-Fi network. Thankfully my friend in the room next door didn't complain, but it's easy to see how this could have been a problem.

Step into the lounge and my home-office space. One Echo Dot is permanently muted due to the way I have things set up, so no problems there. But the other, on my desk across the room, is connected to un-muted speakers and has a habit of responding fairly often when people are chatting nearby. I've written about this issue before, and how much better the Google Home Mini is at avoiding such false-positives.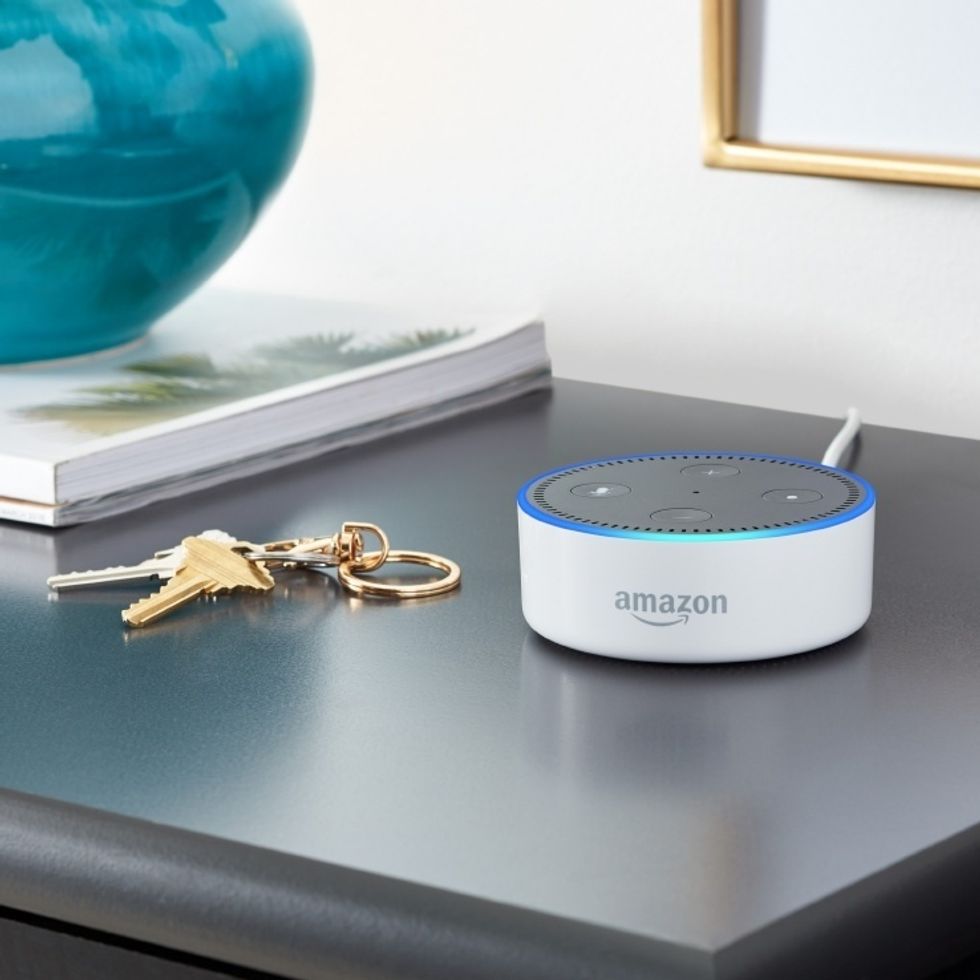 Amazon
I have also written about how this Echo Dot is often yelled at by irate housemates - yelling which is then recorded and stored in the Alexa app, which only I have access to. We're good friends so no real harm is done here, but it doesn't take much to imagine how a new and unknown housemate might feel if they knew the Echo was accidentally recording them and saving these snippets to an app on my phone.

Even the simplest smart device I owe, a plug connected to a lamp behind the TV which comes on for a few hours each evening, cannot be adjusted without using my iPhone. There's an on/off switch on the plug but - again - I'm not sure if the housemates would all know this. And in any case, it'll still switch back on the next evening even if they turned it off the day before.
Now, I realize a lot of this could be considered a 'first world problem' - of course the three of them can survive a few days without being able to set the terrace light or desk lamp just so - but I felt a pang of guilt nonetheless. And of course this situation would be far more acute if the household had a smart security system, smart lock, and connected cameras.
All of this got me thinking about how shared smart homes should work, and how families should go about filling their homes with connected tech.
Will there always be just one gatekeeper, with the keys to the castle locked away in their smartphone? Should smart households create a dedicated email account to be used by every smart home device, with a password everyone knows? Of course, this would need changing when a housemate moved out - and what if they left on bad terms, or their departure was the result of a messy breakup? They could cause havoc by remotely accessing your devices, or change the passwords and lock you out of every account.
Many of today's most accessible and useful smart home devices are spur-of-the-moment purchases; an Echo Dot, a smart plug, a video doorbell, or a light bulb. They can be installed in minutes and without a second thought, but for every element of their owner's life they simplify or improve, they will likely cause everyone else a headache further down the line.
GearBrain is now on the hunt for solutions for the shared smart home, so stay tuned for advice and tutorials on how best to install connected devices when you live with others.
Check out The GearBrain, our smart home compatibility checker to see the other compatible products that work with Amazon Alexa.
How to Use Amazon Alexa Enabled Devices www.youtube.com
From Your Site Articles
Related Articles Around the Web
Like GearBrain on Facebook