Like GearBrain on Facebook
Pros: Individual pods for each room, inexpensive, small nodes

Cons: Slow, inconsistent performance, only one Ethernet jack per pod, no LED status light to indicate "pod" is "on"
If you want light in each room of your home, you put a light fixture and bulbs in each room—you don't put a klieg light in the center of your home and hope the glow leaks into spaces in which you need light. If you want heat in each room in your home, you put heating vents in each room or space heaters–you don't light a fire in the middle of your home and hope the heat radiates everywhere you want to reduce the chill. If you want to watch TV in each room of your home, you put a TV in each room—you don't put a single giant screen in the center of the house and hope to see it from every room.
That's sort of the logic taken by the designers of Plume Wi-Fi. If you want Wi-Fi all over your home, Plume people don't think you should put a single router in the middle of your home and hope the signal reaches every nook and cranny in which you want a wireless connection. Plume's approach toward Wi-Fi is to make sure each room in your home has a Wi-Fi transmitter.
Plume has also taken a different tack toward distributing its Wi-Fi. The company doesn't think of Plume as a "mesh" product. According to Plume CEO, Fahri Diner, Plume doesn't use standard mesh protocols, such as a single channel to transmit signal from one node to the next. Instead, the Plume pods use a different infrastructure to spread signal around, and each pod connects to the cloud to compute, adapt and optimize the system in real time to achieve the best possible performance. Usage over time will improve as each pod figures out where it is, how much interference each pod is dealing with, what devices each pod is connected to, how you're using the internet, says the company.
Plume is also one of the least expensive whole home Wi-Fi systems available: a standard three-pack is just $179, less than a single Portal or eero to cover a similar amount of space, a six-pack is just $329, which is less than a Portal, Orbi or Velop two-pack, and single pods are only $69 each.
The one-pod-per-room approach certainly makes sense, as does the adaptive nature of the Plume technology, and the price is seductive. This should all work as advertised, and I was rooting for it to work as advertised since the concept is so logical. Unfortunately, the execution of Plume's unique approach leaves a bit to be desired. Plume disappointingly delivers less consistent Wi-Fi than competing whole home solutions.
Ergonomics
Not only is the idea behind Plume unique, so are its ergonomics. Each hexagonal Plume pod measures just 2.5 inches across and 1.5 inches deep. Each pod is small enough that plugging one into a wall AC outlet shouldn't block the second outlet.
Each pod contains a single Ethernet plug to jack in a media streamer, smart home hub or smart TV. For most homes, this is not a drawback, but limits your options if you have other Wi-Fi devices you'd rather have wired to the net, such as a media streamer or smart home hub.
To aid your interior décor, Plume is available in champagne, silver and onyx (black) finishes.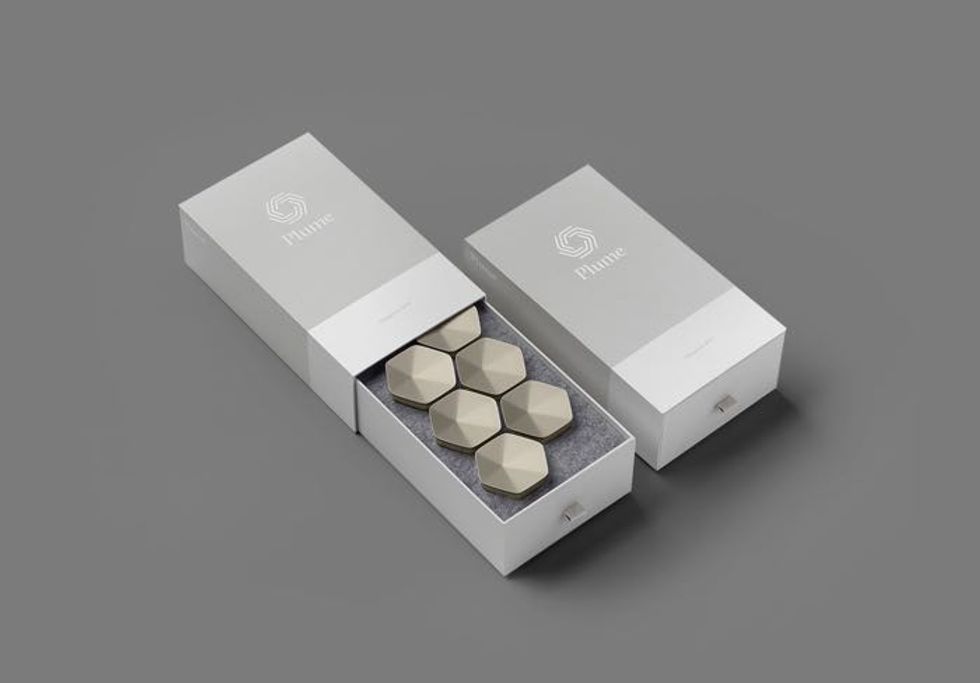 Set-Up

All Plume pods are identical and operate the same way, so it doesn't matter which you connect to your cable modem to get started. Plume's set-up process isn't radically different from other mesh systems, and you are stepped-through the system by the Plume app. You are given the chance to name your network and assign a password. I didn't suffer any of the hiccups I've seen reported by other, earlier reviewers.
What's impressive is setting up additional pods in other rooms – you just plug them in and wait for the status light to change from blinking to off, which indicates it's connected. Once connected, you can go into the Plume app and name each room pod.
Performance
Plume's pods are purposely low power with short range since they're designed to only operate in single rooms rather than blanket large areas the way Orbi, Portal and Velop are designed to do.
But after more than a month of tinkering, I rarely achieved speeds much more than a quarter of my 300Mbps service in my admittedly unscientific testing, and performance didn't improve much over time as I was given to expect by Plume. My results actually produced the widest variations I've encountered while testing these systems, by a factor of 10 – in one room, I managed 200Mbps+ a couple of times, but in the next room I received only 20-30Mbps.
As a result, video downloads took 20 to 30 percent longer via a Plume connection than with Portal and Orbi, and longer than any other system I tested. Anecdotally, streaming video on one device severely cut down the wireless performance on other devices.
Range also will be a factor if you need wireless connections around the perimeter of your home for security cameras, video doorbells or outdoor wireless speakers; you'll need to place a Plume indoors near these items to get acceptable performance.
Holding Plume back further is the lack of being able to set up guest networks and parental controls of any kind.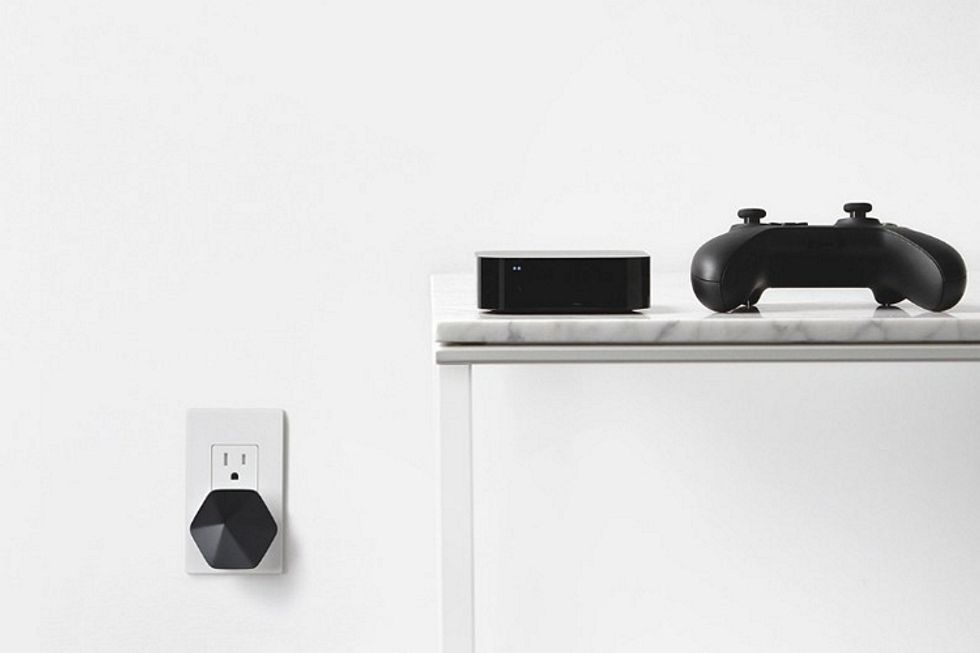 Conclusion
Plume's primary selling point is its low price. But while more expensive, two Portals, two Orbis or two Velops could cover a similar amount of territory, including outdoor wireless devices, as six Plumes, and you'd be more likely to get more consistent connections.
But if your internet needs aren't particularly heavy (i.e. not much simultaneous usage with video streaming or online game play), if your piped-in service is 50Mbps or less, and you've got at least multiple rooms on multiple floors you want blanketed with Wi-Fi, and/or a basement or garage in which you need coverage, Plume is an inexpensive, easy-to-install solution–perfect for seniors, for instance, who are just periodically checking email and Skyping with their children or grandkids.
But if you're a heavier user with a home filled with constant connecting, I'd spend the extra money for a heartier, more consistent system.
Related Articles Around the Web
Like GearBrain on Facebook