Like GearBrain on Facebook
Pros: Real-time tracking, iOS and Android compatible, uses cellphone signal, security, easy installation, available globally.

Cons: Limited diagnostic tool, monthly service fee, price.
OBD (on-board diagnostics) tools have come a long way in today's connected car world. Any vehicle made between 1996 and today have OBD ports that are easy to access (especially on newer models). OBDII or OBD2 devices help you monitor your vehicle's speed, power, sensors, engine, transmission and performance—plus they're great for car owners who want to stay connected with their vehicle and know its health.
But OBD2 devices are taking it a step up, including one called CarLock, that says it can help you monitor your car's location, alert you (in real-time) when the driver is driving recklessly, and send all that information to your smartphone. We had to take a look.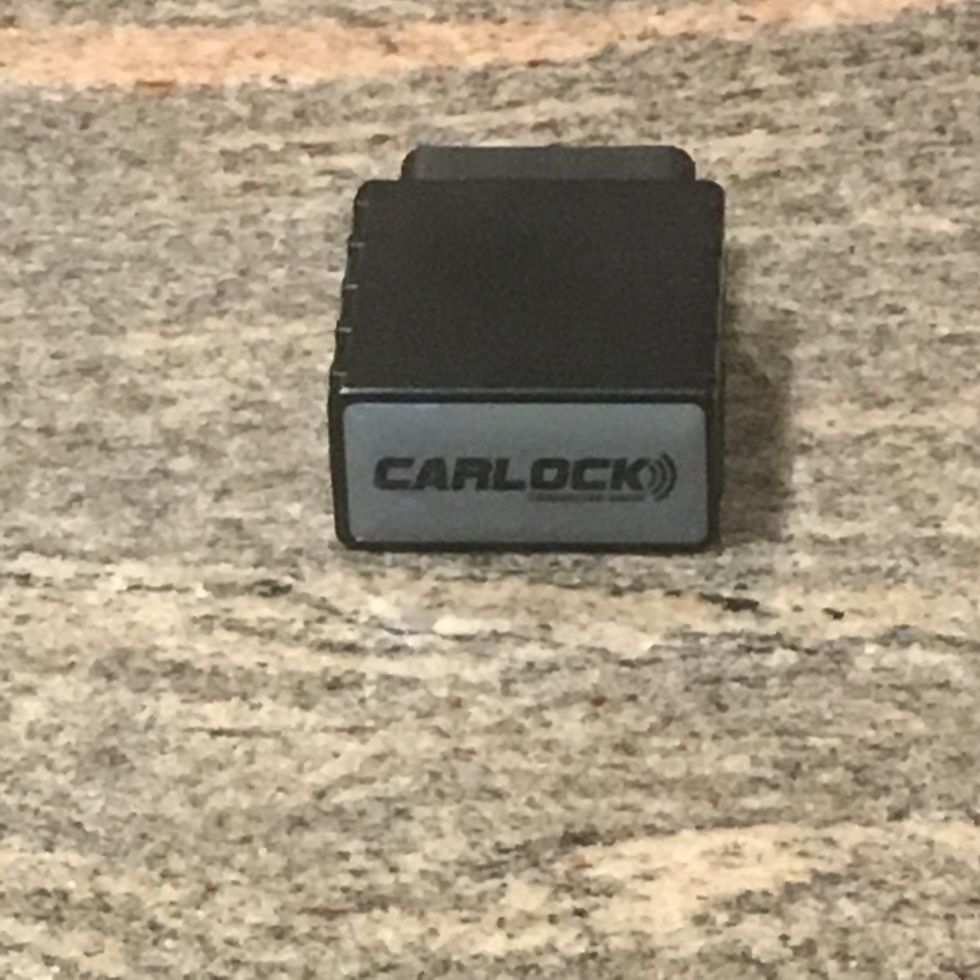 CarLock is an OBD2 device designed to offer advanced real-time car tracking with an alert system. In this way, CarLock is very different than the best OBD2 devices on the market.
CarLock sent GearBrain a unit and we tested it on an iPhone 6S with an 2010 Honda Accord. Like most OBD2 devices, CarLock works with vehicles made after 1996. (You can easily check on CarLock's website to see if the OBD2 device will work with your car.) Unlike most OBD2 devices, CarLock is compatible with both iOS and Android devices.
Setting up our CarLock tester was very easy and locating the OBD port on our Accord was simple. You just need to look underneath your steering column to see the port. It's looks like a VGA port on the back of a computer. Once we inserted CarLock, downloaded the app, and set up an account, we started to monitor our car's location and performance.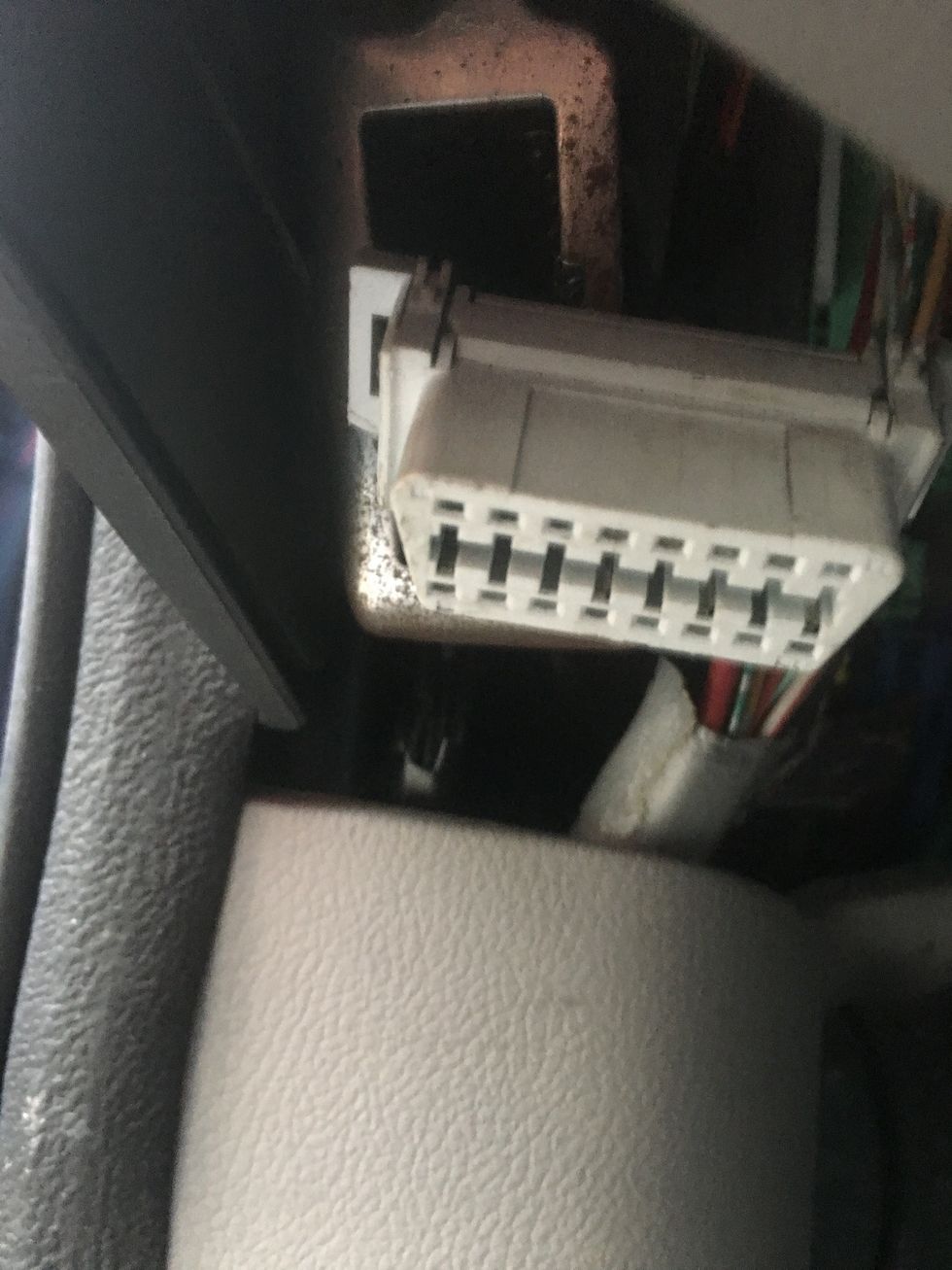 Most OBD2 devices only work if connected to your OBD port—and then you can only access this information via a Bluetooth connection. What we liked was how CarLock monitors and alerts you on your smartphone via your smartphone wireless signal. Some of the things we got notified about included when your car has moved—even if the device falls out of the port (disconnected.) Instead, CarLock uses your smart phone signal to track your vehicle in real time. They update the car's location every 30 seconds. The device is also battery powered. But when connected to the OBD port, the car's battery powers the device and recharges CarLock.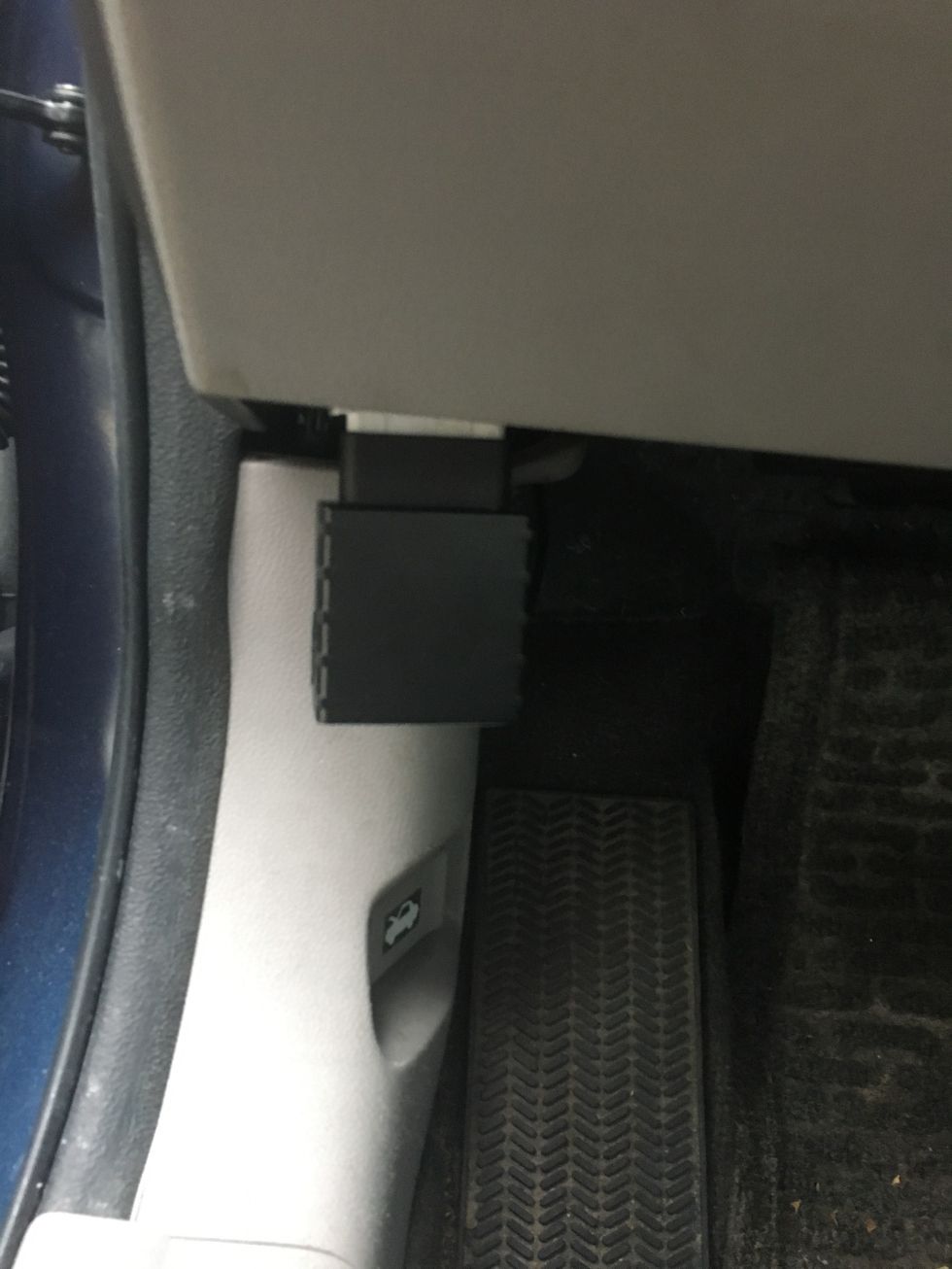 CarLock also monitors your driver's performance, sending alerts when harsh acceleration or hard braking takes place. If you share a car with friends, or anyone in your family, this is a feature you may like as the device will also notify you if the driver is turning sharply on corners, and yes, if the car starts speeding. Most OBD2 devices don't offer this type of tracking—let alone through a smartphone signal. CarLock even provides you a monthly safety score to see if your drivers have been diving recklessly or not. It also provides you a vehicle history report to see how drivers have been doing over a period of time.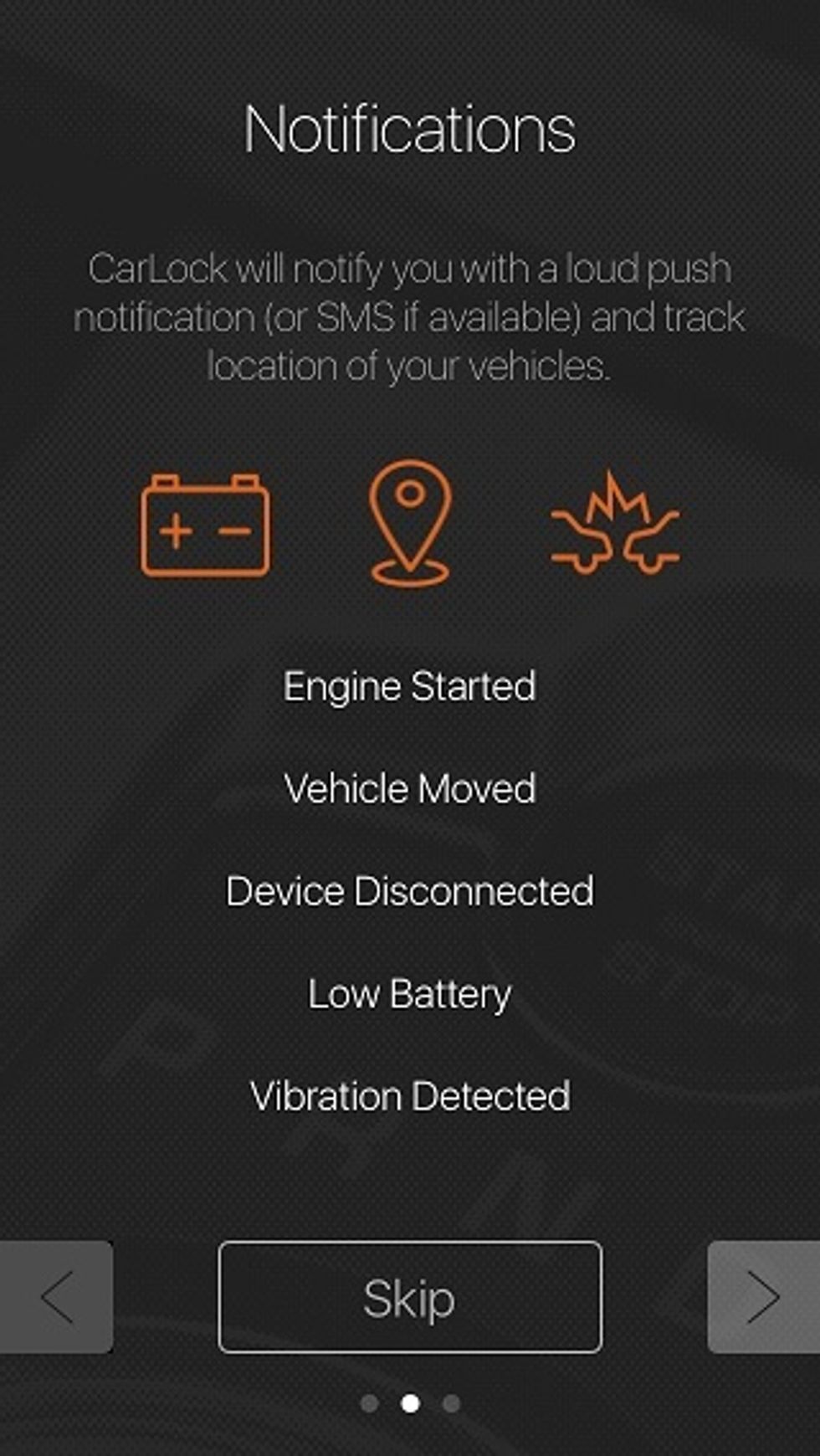 Regarding your vehicle's health, CarLock monitors your car's battery and alerts you when its running low or experiencing high battery drain. It actively monitors your car's electrical system—but notably won't analyze why your check engine light might be on, which is actually a feature most other OBD2 devices do offer.

In CarLock's mobile app, besides constantly tracking your car's GPS location, you can see your monthly driving score, battery life, GPS coordinates, along with your car's log, profile and settings. We liked the car's log screen because it provides you a history of the driver's performance showing you where—and when—they were speeding, driving erratically or doing anything else you may not want a second driver doing in your car.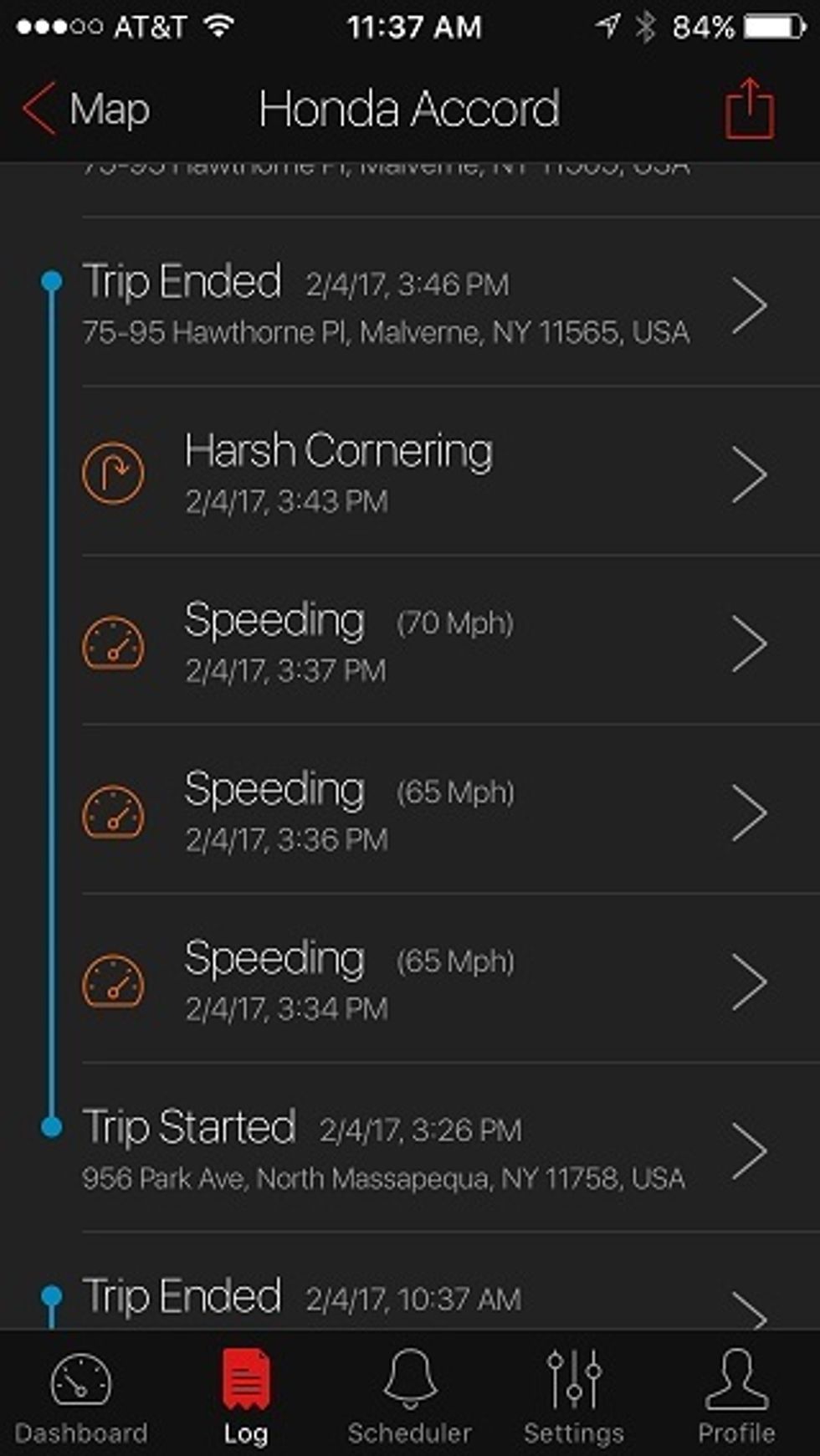 On the settings tab, you can enable or disable notifications. This is where you set the speed for getting notifications and how you want to monitor your car and drivers. We set our speeding notification at 65 MPH and got text alerts when our drivers went over the limit. When you get an alert, you can go to the map on the app and see where the car was on the roadway speeding. It also will tell you how much over the speed limit the car was going. We were luckily when we got our speeding alert. Our test driver was only a few MPH over 65.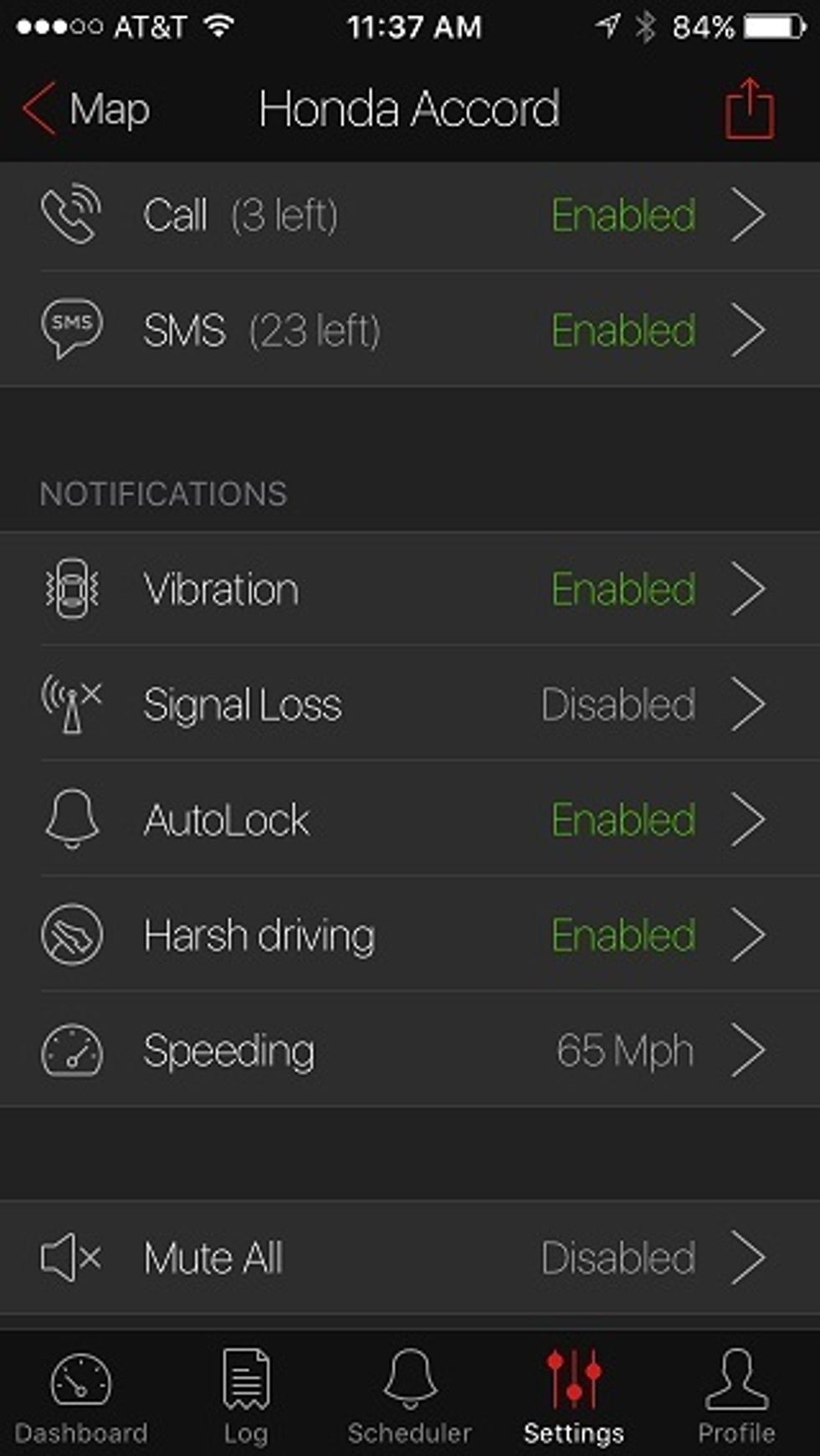 Another area where CarLock differs from other OBD2 devices is cost and monthly plans. OBD2 devices cost anywhere from $12.99 to $45.99 to buy and only one OBD2, Hum by Verizon, requires a monthly fee ($10 per month) for tracking. CarLock costs $99 and there is a $9.60 per month fee (first month is free). This fee covers all operational costs including connectivity through the mobile network and CarLock's Cloud. You don't need to sign a contract and there are no hidden fees. This seems a little high for us, but some may find it fair to keep tabs on the security of your connected car.

Summary
OBD2 devices have been mostly used to help car owners keep track of their car's health via a Bluetooth connection. Though CarLock offers limited coverage on your vehicle's health, it does provide in real time how your drivers are performing and where the car is at all times. If you have young drivers or want to keep tabs on your car's whereabouts in real time, CarLock is a good solution for you to consider.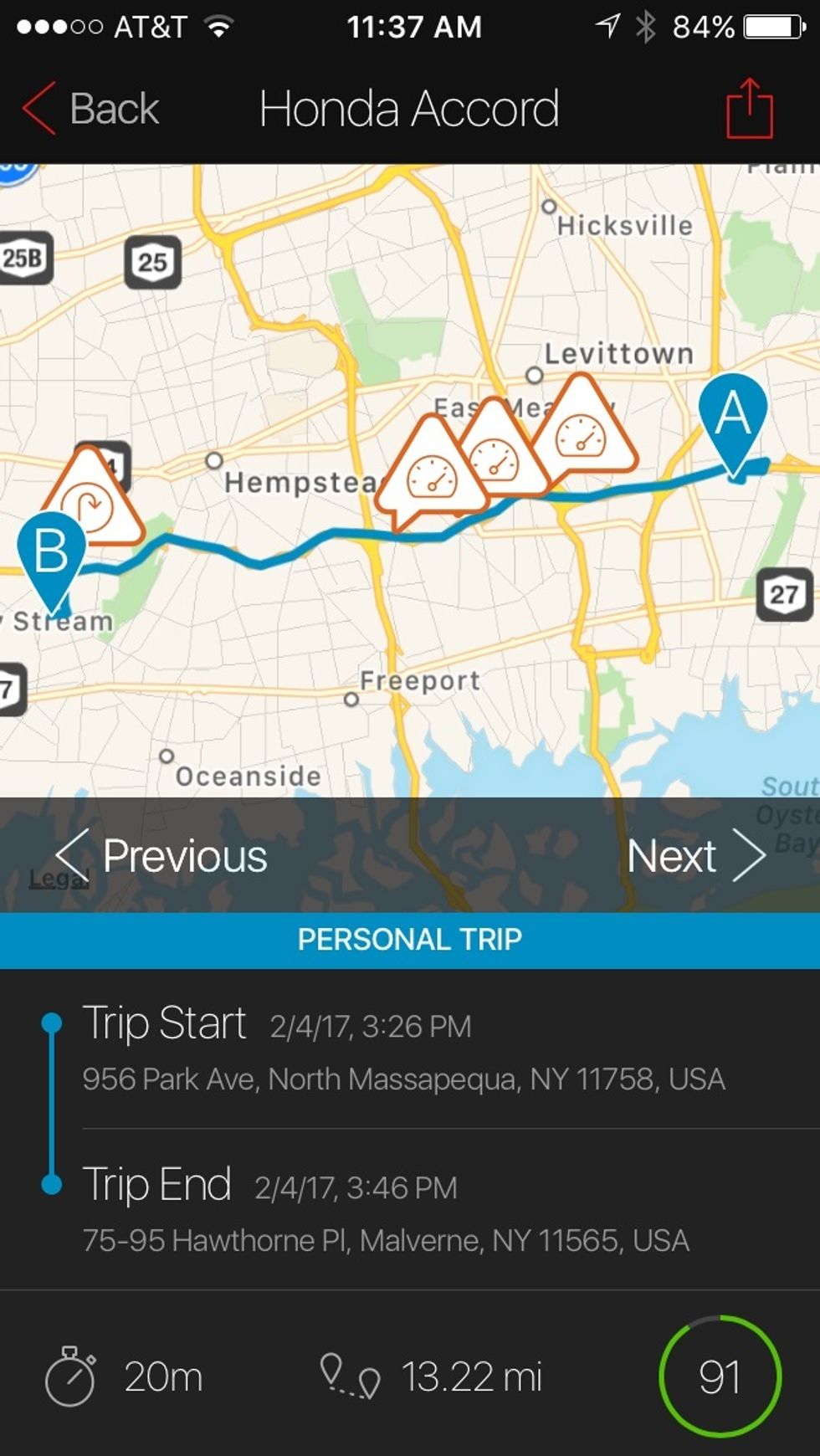 We liked the real-time alerts sent to our smartphone when the drivers were either speeding or taking harsh corners. You could also check with your car insurance company to see if they will provide discounts on your premiums by having CarLock. The log could provide them with solid information on how your drivers are performing on the road.

CarLock does have a collision detection functionality. It's available for iOS devices, with version 2.5 and up of the app, and for Android in version 2.4 and higher. Make sure you put an emergency contract phone number in your Profile settings of the app. We thought this was a nice feature.
We understand the monthly fees are tough for most OBD2 buyers to understand since many of these devices don't usually come with a monthly fee (except Hum). But CarLock is not just an OBD2 device. It's also a real-time car tracking and alert system which can offer vehicle owners a little peace of mind when they are not in the car with their young drivers. You just need to determine if the monthly fee is worth it for you and your family.
Like GearBrain on Facebook