Security cameras today connect easily with your smartphone and tablet, allowing you to perform a variety of tasks. You can remotely tune-in to a Wi-Fi-connected security camera and watch what's happening in and around your abode. You can store videos either in the cloud or right on the camera as well as receive an alert when the camera's motion detector detects motion, and also manually or automatically record a scene.
You have a lot of options to choose from prior to buying one of these essential connected devices to help keep your smart home secure. GearBrain has created this buying guide to help you understand what you need to know prior to buying a security camera.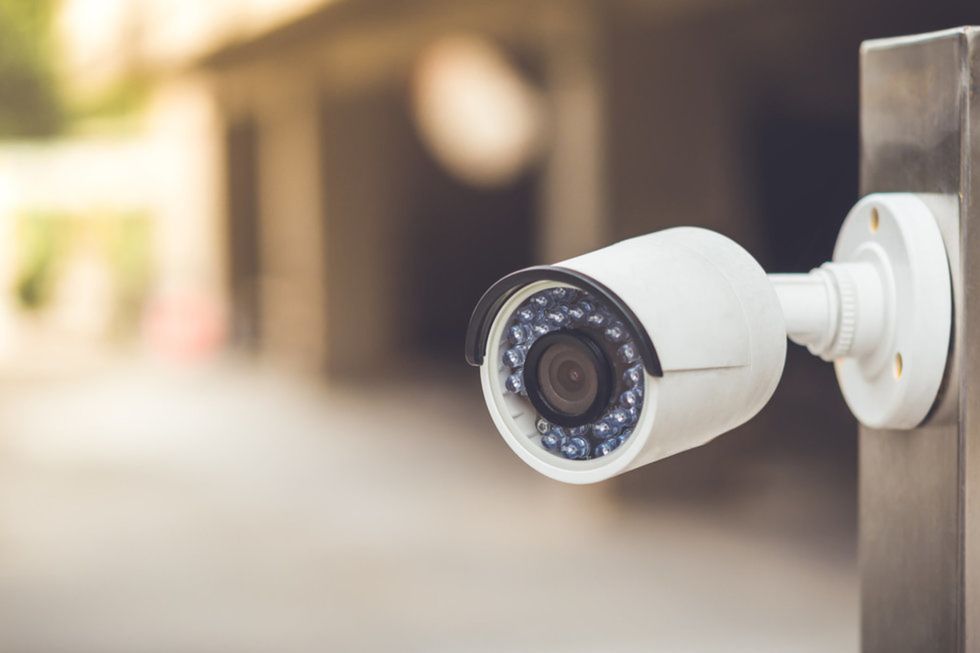 iStock
Pricing is fair. A modern, fully-featured smart security camera should cost between $50-$250. Before buying, ask yourself what the camera promises to do — and what exactly you need.

What can the camera see? The wider the camera's field-of-vision (FOV), usually between 107 and 180 degrees, the more the camera can see. Some cameras offer remote pan and tilt capabilities so you can scan a room. Many cameras also include night vision. Check to see how far the camera can see in the dark. Also, many new cameras are coming with facial recognition and artificial intelligence. Though these features are cutting edge, keep in mind they most likely will add to the cost of the camera.
Where and how does the camera record video? A variety of models can start to record when told to, or when it detects motion in its field of view. Some record continually in a timed-loop, and can then store footage within the unit, usually on a microSD card, or in the cloud, usually with a subscription service. How much footage is stored varies from model to model, and can depend on how much footage has been recorded, for how long and where the footage is stored. There can also be variances in the subscription price for storage — so ask.
Does resolution matter? Most newer models offer full 1920 x 1080 HD resolution, which is important because you may want to — or have to — digitally zoom in on a particular spot.
Does the camera include a mic and speakers? Most newer models include both so you can not only see who is in view, but also hear and speak to whomever you're monitoring – whether that's a home worker, your kids, the dog that you want off the sofa or, hopefully never, a burglar.
What's the camera compatible with? Does the camera operate independently via its own app, or can be incorporated into a larger smart system? Opt for a camera with at least ZigBee or Z-Wave compatibility, giving you more devices to potentially connected to as you build out your smart home network.