Like GearBrain on Facebook
Car technology, such as electric vehicles and laser scanning systems, was incongruous just a few years ago at the CES consumer electronics show. Now it's dominating the exhibits, delivering a clear message: Autonomous cars are coming, and they're coming soon.

There are plenty of far-fetched electronic cars and vehicles of every stripe at the show, from the gocart- like Eli that has a top speed of 25 mph to the Faraday Future FF91 that leaps from 0 to 60 mph in 2.39 seconds (according to the company). However, whether these cars will ever hit the streets is doubtful. The FF91, for example, wouldn't obey a command to park itself at a press demonstration I attended, and the company hasn't provided a price for the slick crossover, which it says will appear in 2018.
What is more certain is that autonomous vehicles connected to the cloud are no longer the stuff of Silicon Valley dreams. Before the start of the show I rode around the streets of Las Vegas in several self-driving cars from the likes of major established auto companies, including Hyundai and component supplier Delphi. Engineers were in the driver's seat in each case, but the vehicles did brake for pedestrians, merged smoothly into highway traffic, and made turns in congested intersections all on their own. These cars recognize traffic lights, bike lanes, and can even warn you that another car is about to run a red light.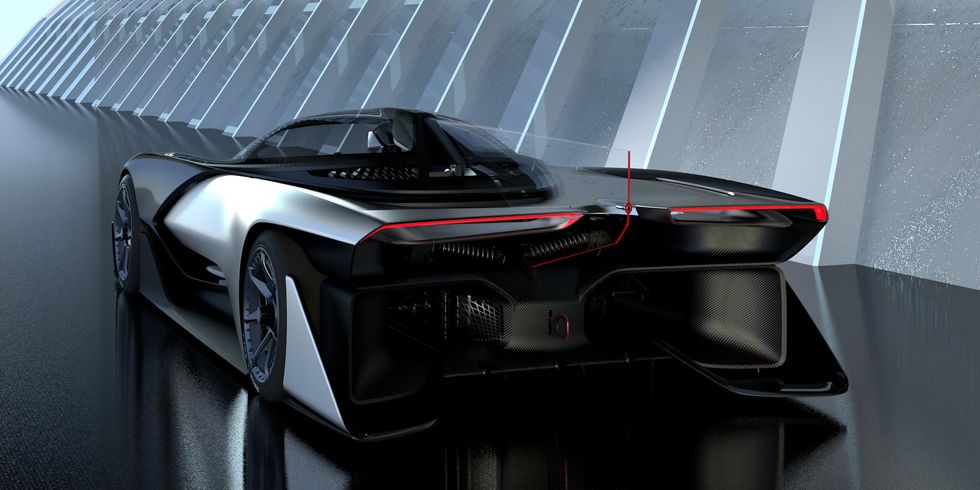 Faraday Future FF91 is stunning car—which many doubt will ever end up in the hands of drivers.
Hyundai demonstrated a research version of its new Ioniq, which will be available in non-autonomous electric, hybrid, and plug-in versions this year. The automaker is determined to make the self-driving technology affordable for the masses. The Ioniq with a large "Autonomous" decal on the side otherwise looked like a typical compact car, no strange protuberances like those on Google's Waymo vehicles or Uber's tricked out Volvos. Nevertheless, the Ioniq negotiated streets and maintained its distance from pedestrians without any major problems—although it did drive like a little old lady from Pasadena. Delphi's test Audi SQ5 was smoother, driving slightly more aggressively, but safely.
Other major companies lining up their own autonomous systems include BMW working with Intel and Mobileye (which makes most of the camera-based collision avoidance systems in cars today). Intel is promoting a new autonomous car platform called Go that it hopes will rejuvenate its business. Also in Las Vegas is Valeo with its eCruise4U intuitive driving solution. The company is one of roughly 20 that are testing self-driving vehicles in California.

The autonomous car future is already affecting how companies see personal transportation in the future, as well. Ford and GM already have investments in ride sharing services and pilot programs. Other companies are reconsidering how self-driving cars might interact with what were once drivers and will become mere passengers. Honda, which is getting a lot of attention for a self-balancing motorcycle at the show, has a "mobility experience" exhibit at CES, which features the NeuV, an automated EV commuter vehicle equipped with artificial intelligence.
Some automakers are anticipating the autonomous future by developing services and apps that would be inconceivable without advanced driver assistance systems. For example at CES, Volvo announced it would add Microsoft's Skype for Business, a conference calling, calendar, and scheduling app so that people can work while literally on the road. The application will be available in S90 sedans and XC90 SUVs.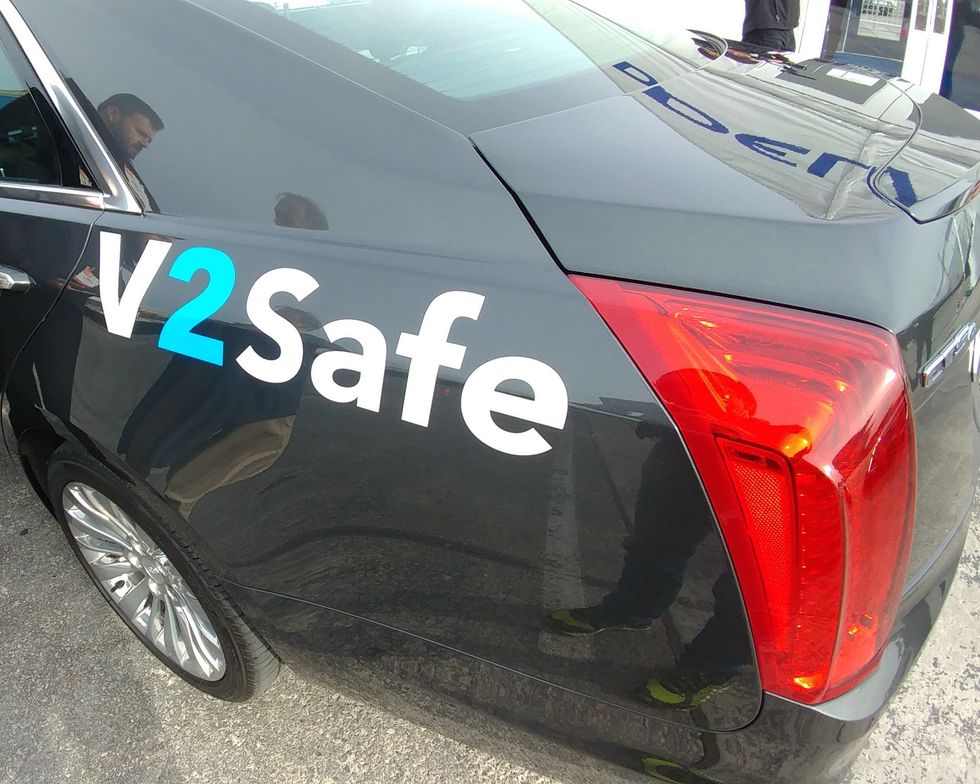 Delphi is just one of several major companies showing off their autonomous systems at CES 2017
Making connected cars smarter and at the same time less complex to master is another goal of several technologies at CES. Speech recognition leaders Nuance Communications has a new voice recognition system that uses artificial intelligence to understand the context of a driver's command and anticipate navigation routes, points of interest, and music preferences. Meanwhile, BMW is offering a look a new dashboard system it calls HoloActive Touch. It has what is essentially a floating touchscreen that recognizes finger gestures and confirms commands with tactile feedback.
Face recognition is another feature that looks poised to appear in vehicles. Faraday Future touted the concept with a camera that recognizes the owner and then unlocks the doors. Chrysler (now FCA) touted face recognition biometric features in its Portal concept car. Bosch, a major parts and technology supplier to the auto industry, also underscored facial recognition software with an interior camera that could recognize specific drivers and automatically set the steering wheel, mirrors, interior temperature, and radio station according to the driver's personal preferences.
So how soon will these technologies appear in a fully autonomous car? Ford, BMW, and GM are gunning to be first, setting target dates of 2021 or earlier to have self-driving vehicles available—at least for ride hailing services. Hyundai's technical leaders think the technology will be ready by 2020, but point out that it can't be a "$20,000 option." At CES, several companies that make some of the more expensive components are touting less expensive options, so prices are expected to fall quickly.
"In 5 years for ride sharing cars, it could be an $8,000" add on cost, Jeffrey Owens, Delphi's chief technology officer told me as his company's autonomous car ferried us along Las Vegas streets. "In 2025, it could be $5,000."
-John R. Quain has written for The New York Times, Men's Journal, Digital Trends and other publications.
Like GearBrain on Facebook