Pininfarina, the Italian company best known for designing more Ferrari sports car than any other, has entered the consumer electronics market with a range of televisions and speakers.
Built in partnership with tech company Sharp, the Pininfarina range includes three televisions, a sound bar, an all-in-one hi-fi system, a 'party speaker' and a portable Bluetooth speaker, each with their own distinct design.
Read More:
The companies are yet to release any technology specifications for the products (or the prices), but say the range will go on sale some time in the first half of 2019. For now, Sharp and Pininfarina are using the IFA technology show in Berlin to announce their somewhat unlikely partnership.
Sharp will be hoping that the modern, stylish lines cut by Pininfarina will give its 2019 products a more up-market feel, especially as technology products like televisions and smart speakers start to become design centerpieces in their own right. As Samsung, Google, Apple and others are proving, tech devices now have to look as good as they perform to find a home in our living rooms.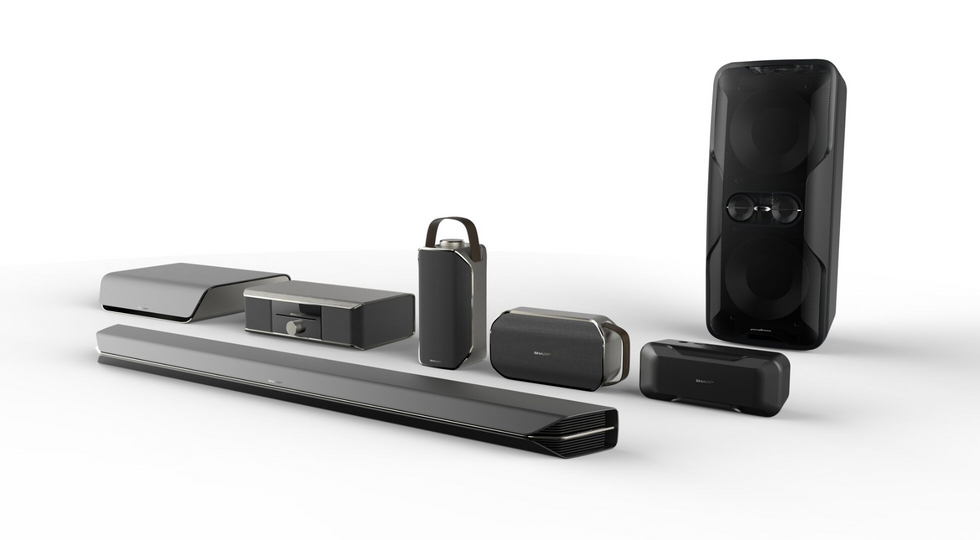 The products are set to go on sale in the first half of 2019Sharp
Acknowledging this, Aslan Khabliev, CEO of SUMC, Sharp's European subsidiary, said: "We know that design plays an important role for customers when it comes to buying a TV or audio product. After all, these products are a central element of their apartments and houses. That's why, together with Pininfarina, we are pleased to develop a full range of new products that appeal to discerning customers."
Paolo Pininfarina, chairman of the design firm, spoke about the importance of a "coherent vision" shared between related products, such as a TV and sound system.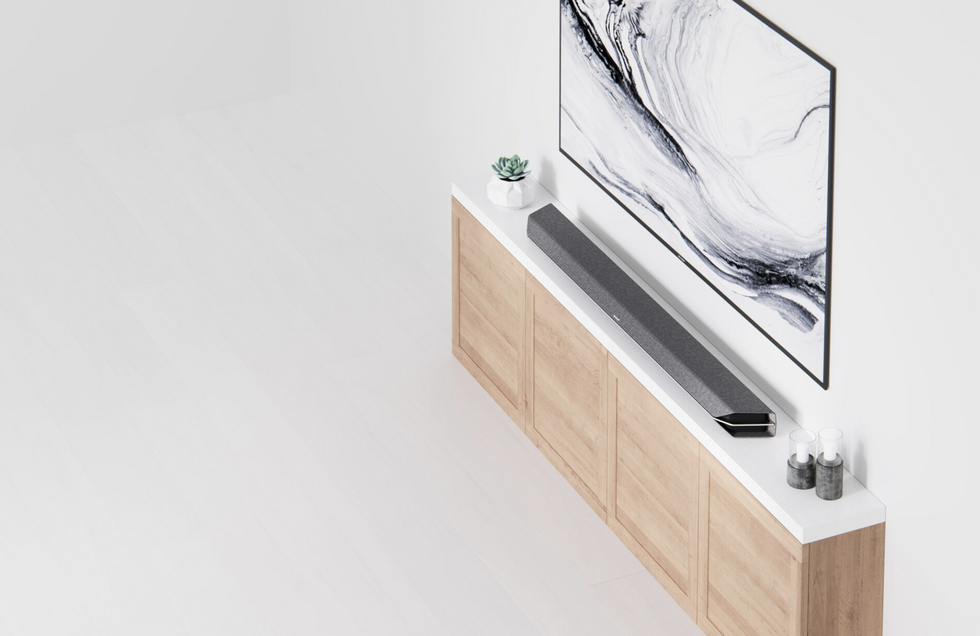 Sharp
Established in 1930, Pininfarina is a heavyweight in automotive design, having drawn up vehicles for Alfa Romeo, Peugeot, Fiat, General Motors, Lancia and Maserati, as well as Ferrari.
Pininfarina was acquired by the Mahindra Group of India in 2016, but retains automotive ties and is preparing to reveal the PFO, an electric hypercar capable of 250mph and a 0-60mph time of under two seconds, matching the 2020 Tesla Roadster. The PFO is expected to get its world debut at the Geneva Motor Show in March 2019.