Most people's idea of a smart home will be adding a smart speaker or smart home hub that can control basic devices like lights, plugs and perhaps a door lock and security camera.
But what if you want to make your entire home smarter? We're talking about replacing every regular bulb with a smart alternative, swapping out the locks for smart ones, fitting motorized window blinds, and even making the garden more intelligent.
Read More:
The short answer is, such an ambitious project is not cheap. Even if you live in a small apartment, the cost of lighting alone can run close to $1,000 if you replace every bulb and introduce some mood-setting strip lighting along the way.
What does the average US home look like?

We have chosen a four-bed, two-bath property. According to data released by the Survey of Construction in 2017, this is the most common newly-built U.S. home. Specifically, the data states that houses, with four bedrooms or more, are the most popular among those built in 2017, accounting for 43 percent. Houses with three bedrooms are next at 41 percent, and the remaining 16 percent had two bedrooms or fewer.
The 2017 data also states the average new-built U.S. home in 2017 had 2.5 bathrooms — which we will round down to two for convenience.
For this article, we are going to address a regular four-bedroom, two-bathroom family home with a separate livingroom, kitchen and dining room, plus a modest garden and driveway. There is no dedicated home theater or gymnasium to rack up the costs, and we won't be installing a hundred-thousand-dollar sound system for the sake of it.

But if something can be made smart, then it will be. So let's get started.
Smart home hub or smart speaker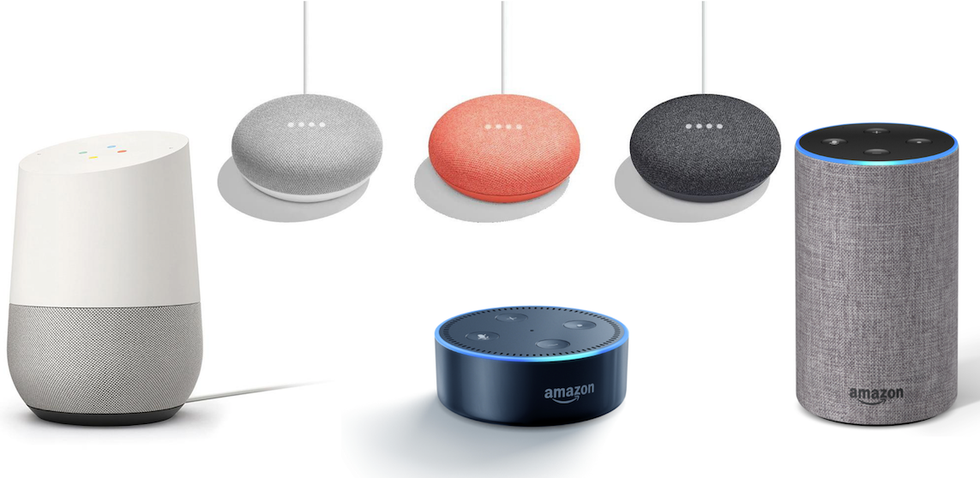 A smart speaker is essential to any smart home updatesAmazon / Google
It is surprisingly cheap to get started on your smart home. All you need is a hub, like the $99 Wink 2 or $80 Samsung SmartThings Hub. This can be used as a central controller for all of your smart home devices, like lights, locks, cameras and alarm systems.
Alternatively, you can opt for a similarly-priced smart speaker, like the Amazon Echo or Google Home. But because these also include a smart assistant (like Alexa), you will want to install several across the home, so that the assistant can hear you no matter where you are.
Given that, we will budget for one in each bedroom, plus one in the lounge, kitchen and dining room. These could be the $50 Echo Dot or Google Home Mini, the $100 Echo, or something more high-end, like the $350 Apple HomePod or $400 Google Home Max.

Assuming a mid-range Echo or Google Home in each room, this works out at $700 — or $350 if you opt for cheaper options and hook those up to existing speakers for better sound quality.
How to pick the right smart home hub for you
Lighting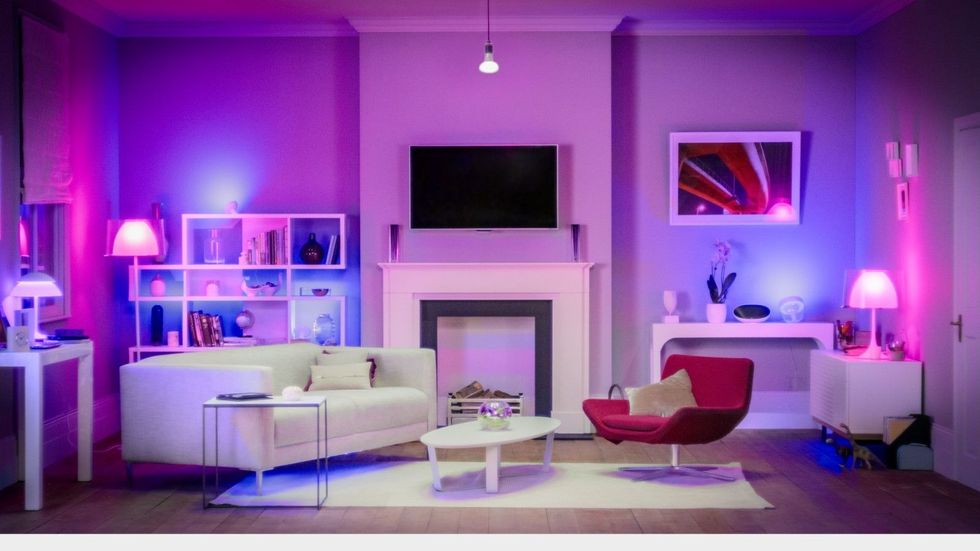 The average U.S. home uses dozens of lights bulbsPhilips
Smart lighting starts at just $25 for a single white bulb from LIFX, which connects to your Wi-Fi and can be controlled with your smartphone or a voice AI like Alexa or the Google Assistant.
But if you want to make the light any color, you will need to spend around $40 to $60 per bulb, depending on whether you go for a system by LIFX or Philips Hue.
According to this article by CBS (which dates from 2007), the average U.S. household has 45 light bulbs, or around five per room based on the nine-room property we're using as an example. Multiplying this by an average cost of approximately $50 per bulb makes your total cost about $2,250.
Throw in some dimmer switches, motion sensors and $90 LED light strips — which look great under kitchen counters, or behind the television — and an extra $500 on mood lighting and accessories doesn't seem too unreasonable. Now add in some smart lighting for the garden and driveway, and $3,000 comes into view alarmingly quickly.

That said, smart bulbs are all LED so will use far less electricity than the incandescent bulbs you might still be using, so your energy bills will fall. LED bulbs also last far longer, so their high initial cost should spread itself out over the coming years.
Six of the best smart light systems to transform your home
Door locks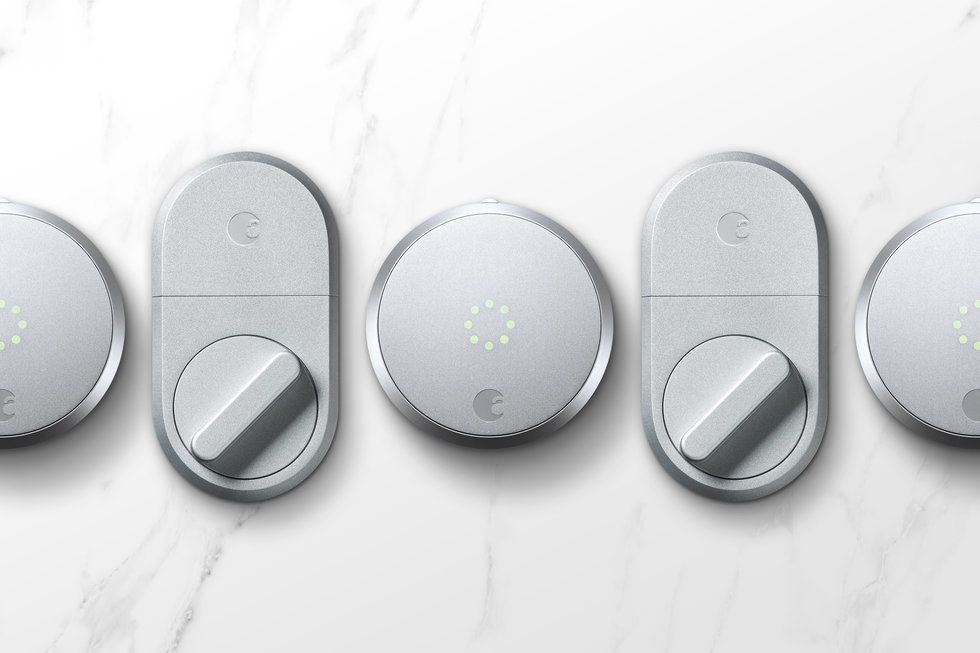 Smart locks really streamline the way you move in and out of your home August
Realistically, you only need to purchase two smart door locks to complete your property — one for the front door, and one for the back. Of course, if you want to add some smarts to other doors, then your costs will increase.
One of our favorite smart door locks is the August Smart Lock Pro, which costs $279 and comes with a sensor for letting you know when the door is ajar and not just unlocked. Once installed, a smart lock can be programmed to unlock automatically when you approach it (by recognizing your smartphone), and they can be controlled remotely for letting in the cleaner or an engineer.
Purchasing two of these costs $558 and brings our total to approximately $4,200.
Best smart door locks for your home
Video doorbell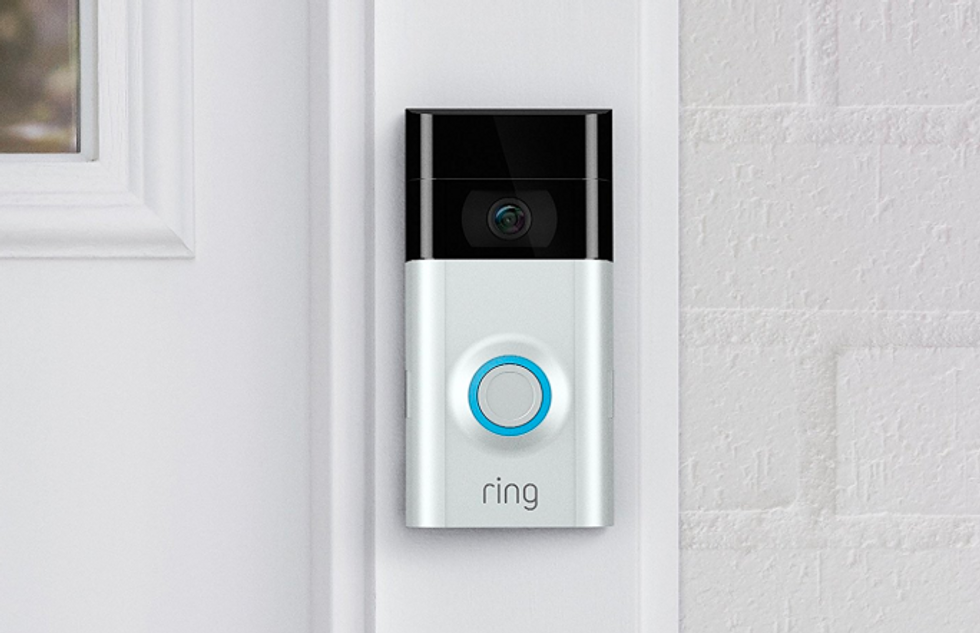 A video doorbell will let you see who is at the door, even if you're not at homeRing
A great companion for your smart lock is a video doorbell. These look like a regular bell or buzzer, but include a camera, speaker and microphone so you can see and talk to whoever is there — and because they connect to your Wi-Fi and ping your smartphone, you can chat to the visitor whether you are at home or in another country.
August's Doorbell Cam Pro costs $199, while the Ring Video Doorbell Pro is $249 and the Skyball HD is $199. Obviously, you only need to buy one.
6 smart video doorbells to see who is there
Smart plugs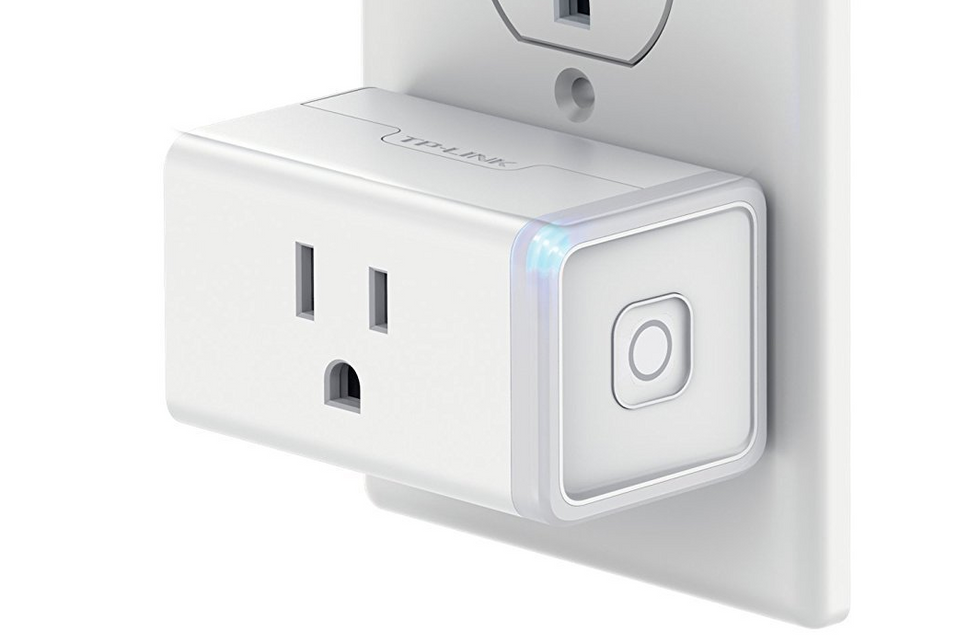 Smart plugs are going to be some of the most affordable connected devices you'll buyTP-Link
Smart plugs are a simple and affordable way to make dumb devices smart. Plug a regular heater into one, set up an applet through IFTTT (If This, Then That), and have the heater automatically switch on when the temperature falls below a certain level. The same theory works for fans, air conditioning units, dehumidifiers, and anything which starts working the moment it is switched on at the wall outlet.
Smart plugs start at around $20 each, or multipacks can cost from as little as $35 for four. We'll budget for two in each room, minus the bathrooms, making 14 at a cost of approximately $200.
Smart home plugs and switches: What you need to know
Motorized window blinds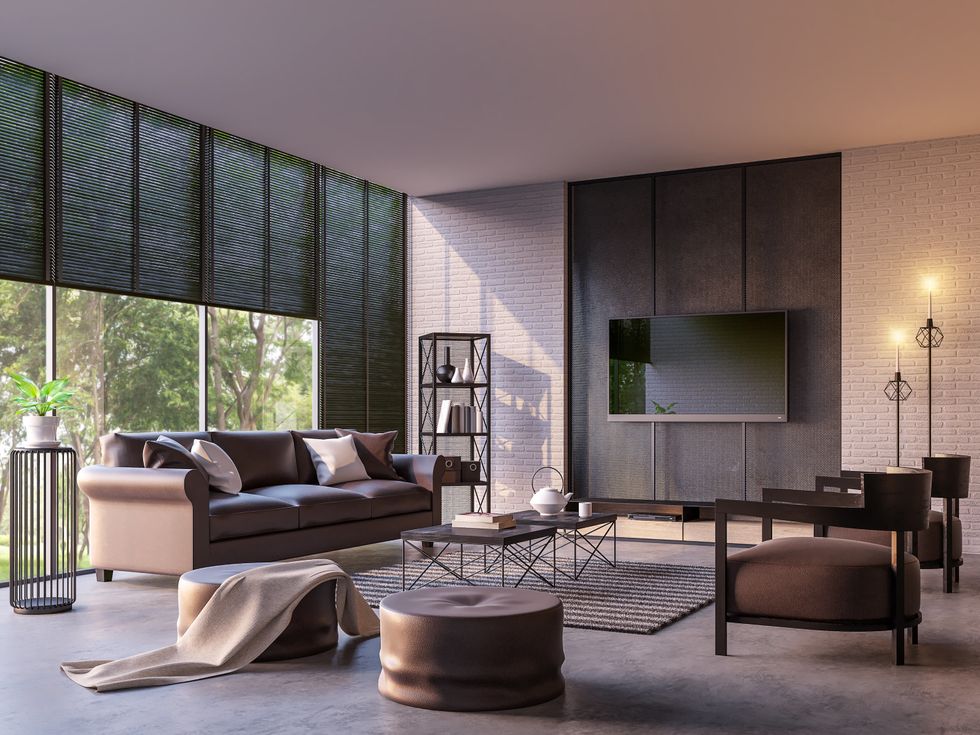 Smart blinds, while tending towards the expensive, are a solid design choiceiStock
Now things are about to get expensive again. Along with smart lights, motorized blinds are among the most expensive connected devices to install in your home.
Prices start at around $300 to $500 per window, but can increase depending on the size of each window and the fabric you choose to install. Smart blinds from the Lutron Serena collection are among the most connected, as they work with Amazon Alexa, Google Assistant, Apple HomeKit, Nest, SmartThings, Wink and IFTTT, all via the $80 Caseta Smart Bridge.
The blinds can be scheduled to lower and raise at certain times of day, or you can ask Alexa or Google Assistant to move them with a voice command. Going a step further, IFTTT applets can be configured to close the blinds at sunset (using data from Weather Underground), or close the blinds when you leave home, based on the location of your smartphone.

The average house, according to Lutron, contain 18 windows so you're looking at $6,000 to $7,000 to cover them all with motorized blinds.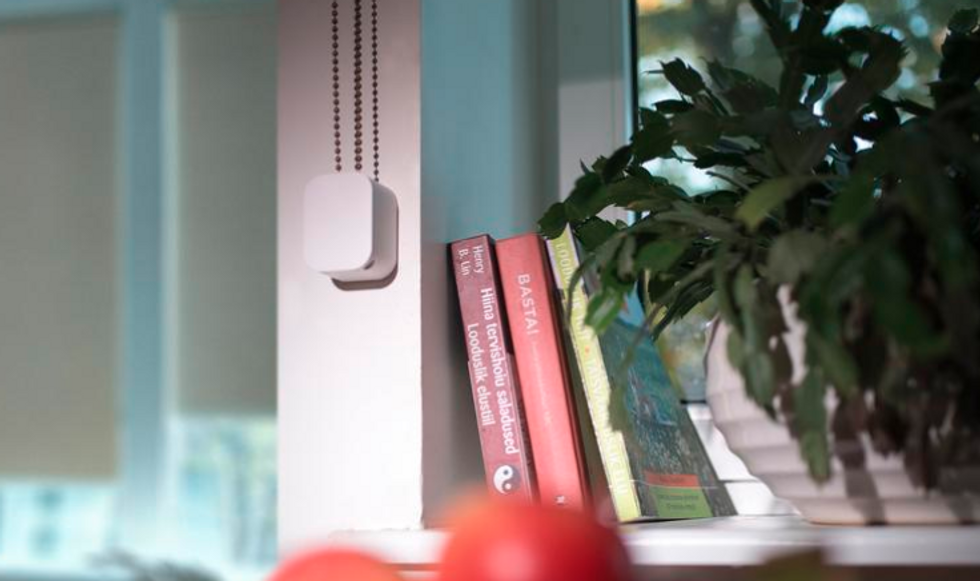 You can install more affordable options which take regular blinds and turn them in connected devicesSoma
A cheaper option to consider is retrofit motors, pictured above, which fit to the wall next to your window and pull on the chain to open and close the roller blind. These cost from around $150 each for devices like the Alexa- and HomeKit-compatible Soma.
Assuming a $6,500 Lutron installation, we are now up to approximately $11,000.
How to install motorized blinds: 5 options to consider
Thermostat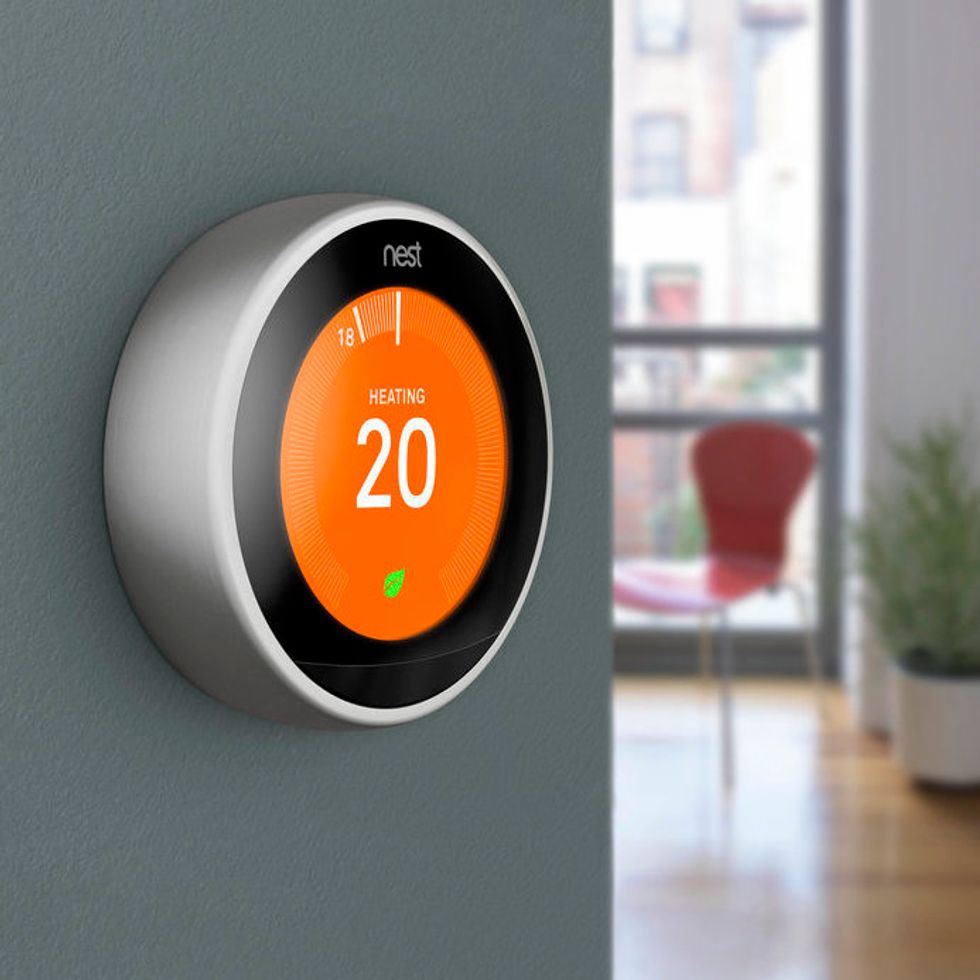 A smart thermostat is a great choice for saving money on energy bills, which you might need after all your upgradesNest
A smart thermostat like the Nest or Ecobee is designed to save you money by heating and cooling your home as efficiently as possible. It does this by learning your temperature habits and knowing which rooms are a priority to heat or cool.
Compared to lights and blinds, this is a more affordable device — and one which should save you money on your energy bills. The Nest Learning Thermostat costs $250, while the simpler Next E costs $229, the Ecobee 4 is $249, and smart options from Honeywell cost around $170.
Larger properties with zoned heating and cooling systems will require a smart thermostat for each zone. For this article and our fictitious four-bedroom home, we'll install two — one for upstairs and one for downstairs — at a cost of $500, plus installation by a professional.
Automate the heating and lower your energy bills with these 6 smart thermostats
Cleaning robots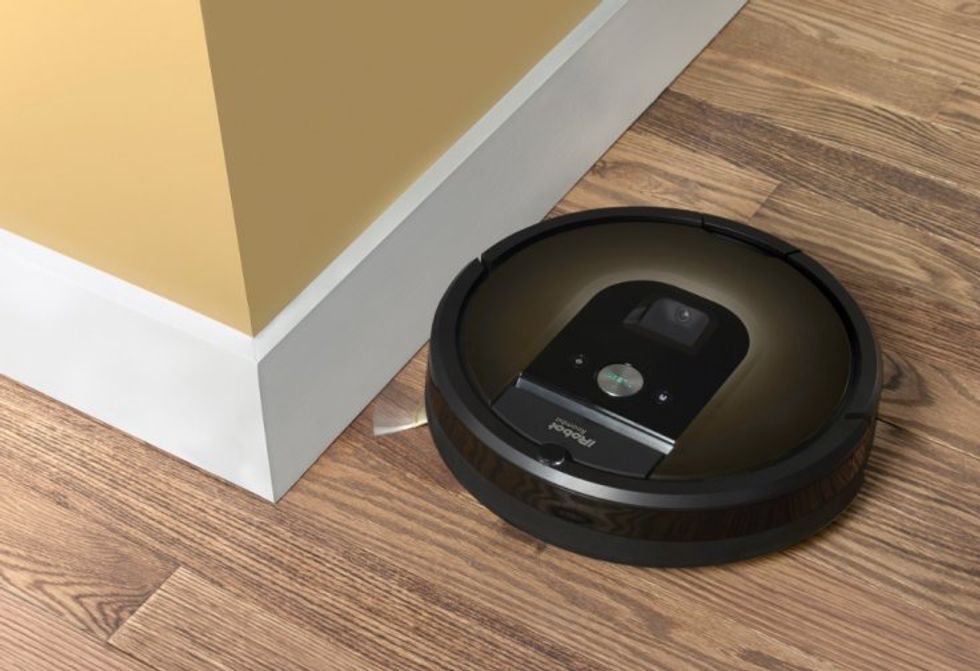 Once you have a connected vacuum cleaner, you'll wonder why you waited so longiRobot
Is your home even that smart if it doesn't have an army of cleaning robots? If the answer is no, then you'll want to invest in a robotic vacuum cleaner or two.
iRobot and its Roomba range is the market leader, with prices ranging from around $250 to $900. Options from other brands start from just under $100 and head up to $950 for a top-of-the-range model from Samsung.
For our imaginary home we'll buy two (because, like Daleks, they can't manage the stairs) and set aside $1,000 for the pair.
The best robotic vacuum cleaners at any budget
Security cameras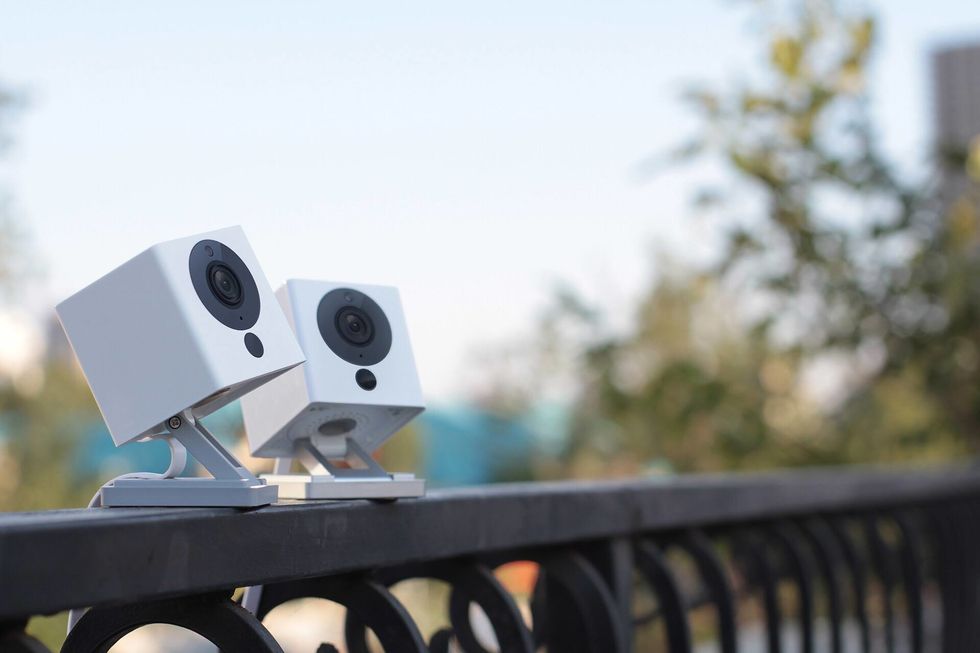 Connected security cameras keep an eagle eye on your property, and let you check in while you're awayWyze
This is an area where the price can vary quite significantly. Do you just want a single indoor camera pointing at the front door? Or do you want a house-wide surveillance system with night vision, infrared lighting, flood lighting and facial recognition?
The former starts at just $20 for the Alexa-controlled Wyze Cam, while pricer options (with more features) include the $120 Amazon Cloud Cam, while options from Nest and Netgear's Arlo system start at $200.
Many security cameras require a subscription service to view the footage they record for more than a day or so afterwards. Nest, for example, charges between $6.99 and $19.99 a month, depending on how long you want to have access to recordings.

Realistically, we can see a four-bedroom home having two cameras outside and one inside pointing at the front door. For this setup you'll want to budget around $300-$600 depending on which models of camera you opt for. We're now at approximately $13,000 for our smart home build.
The best smart home security cameras for renters
Alarm system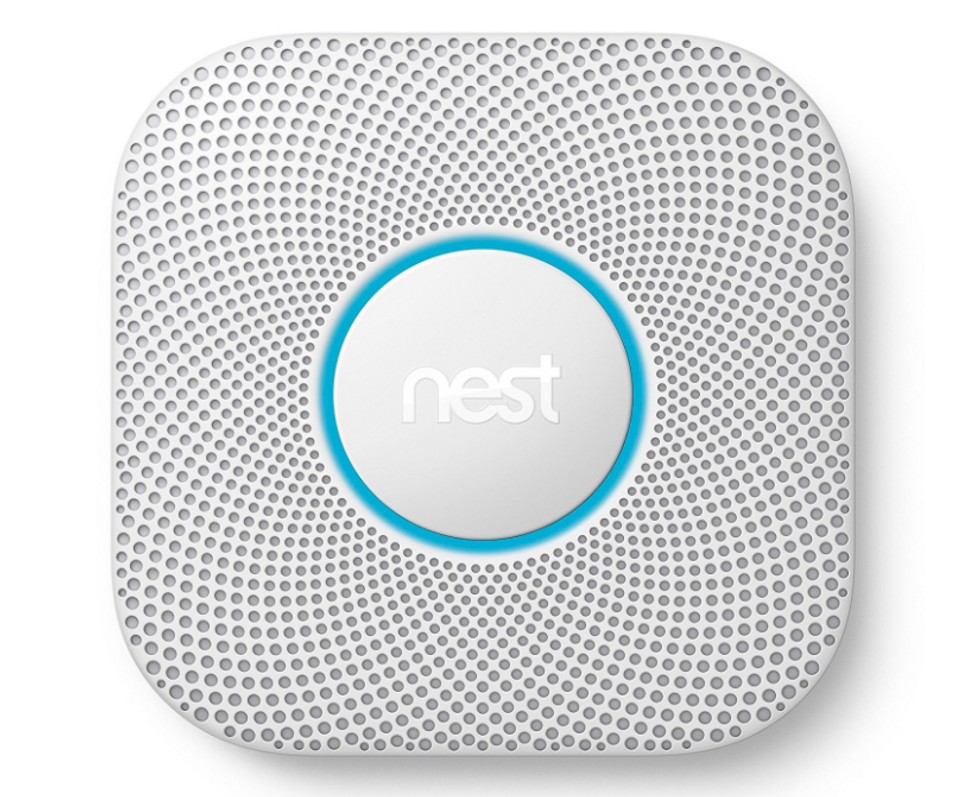 A smart home smoke or carbon monoxide sensor keeps tabs on the air quality inside your spaceNest
Beyond cameras, a smart home security system should also include sensors to alert you to open windows and doors, motion sensors, and smoke detectors which buzz your smartphone.
Here, you should decide if you want to install a DIY system of off-the-shelf cameras and sensors, or hire a professional to install an alarm system with 24/7 monitoring.
Alarm specialists ADT offers the latter, and so too does Vivint. Their monitored systems are professionally installed and the costs vary depending on the size of your property and the kind of system (and monitoring) you want.
For a solution which falls between DIY and professional, Abode offers a starter kit for $299 which includes a couple of door and window sensors, an indoor motion sensor with camera, a remote key fob for arming and disarming the system as you come and go, and a smartphone app for iOS and Android. Extra sensors start at $29 and 24/7 monitoring costs $15 a week or $8 for a three-day weekend, making it perfect for occasional use.

Meanwhile, a Nest Protect smoke and carbon monoxide alarm will set you back $119.
Protect your home with these 8 smart security systems
Garden tech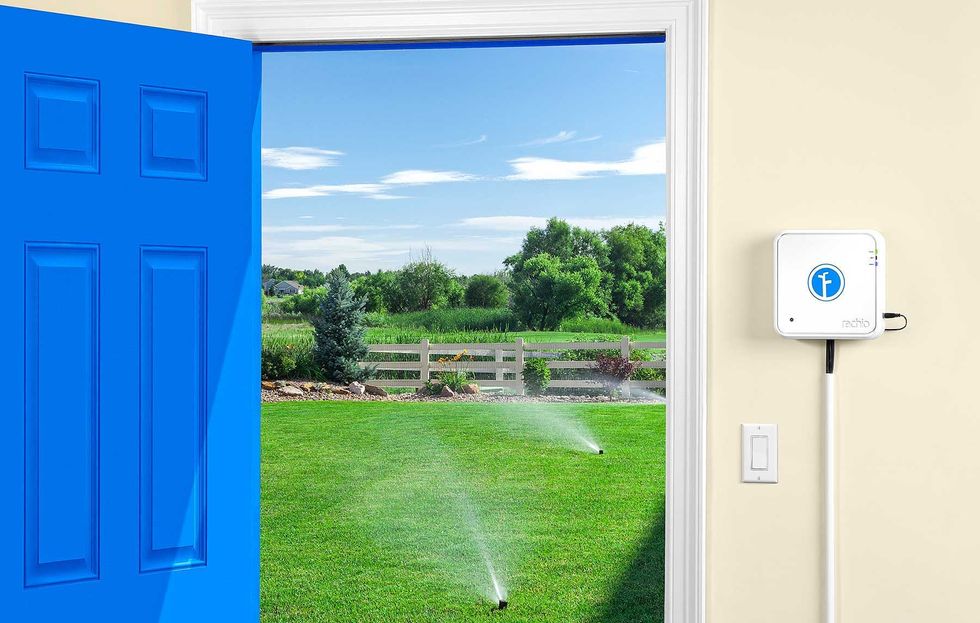 Smart garden equipment is a great investment for lowering water billsRachio
If you garden is large enough to justify it, then a smart irrigation system can help save you time and money.
Options here include the $230 Rachio 3, $200 Spruce, and the Orbit B-hyve, which starts from $79.
Most smart irrigation systems share the same key features. They connect to your existing watering system and track hyperlocal weather forecasts to deliver exactly the right amount of water each day, skipping days when there is rainfall.
The systems also ask you to tell them about the type of plants you have, as well as the soil, shade and gradient of the garden, which all adjusts how much water is used, and when. As with LED lighting and a smart thermostat, an irrigation system like this should save you money in the long term by only using water when necessary.

The best smart garden devices and outdoor gadgets
This brings our grand total to approximately $13,600. For this, we have kitted out a four-bedroom home with smart lights in every room, several smart speakers and plugs, an intelligent thermostat, motorized blinds on every window, an alarm system with security cameras, a smart doorbell and door locks, a pair of robotic vacuum cleaners, and a smart irrigation system.
Of course, we could throw in a $6,000 smart fridge and a $3,000 robotic lawn mower, plus other items like a smart bathroom scale, media streaming sticks on every television, and even more impressive lighting systems. But we hope this has given you a flavor for what costs are involved in making an entire house smarter.