At this year's Consumer Electronics show in Las Vegas, the Consumer Technology Association chose SimforHealth as one of the four innovative solutions in digital health. SimforHealth is a leader in medical health and education as well as a member of La French Tech. They have a very unique virtual solution for medical educators which leverages the latest in virtual reality technology (VR).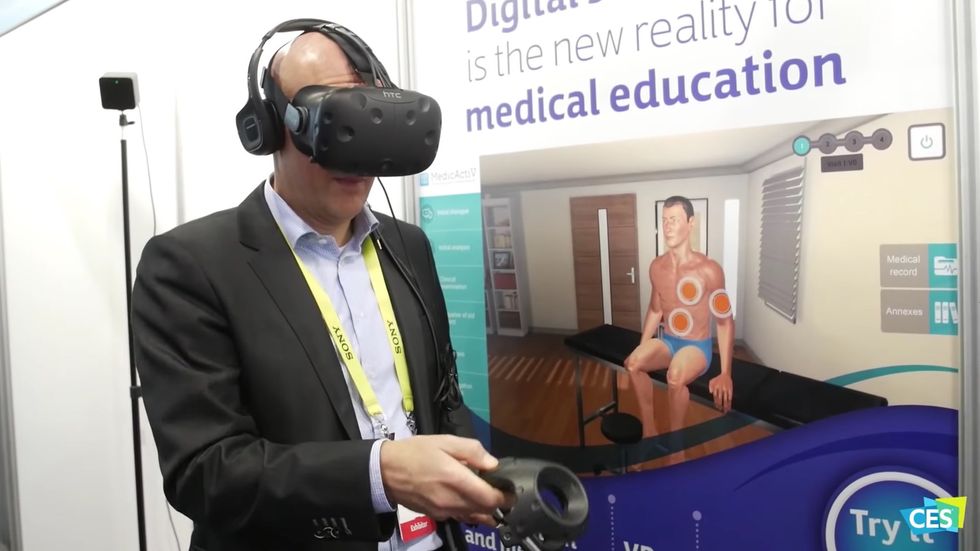 AT CES@2017, SimforHealth showcased a virtual medical case of a patient who encountered pneumology. Through their partnership with University Hospital's Center for medical simulation in Nice (France) which is closely aligned with Harvard Medical International. the company has developed a unique way to use virtual reality technology to help train medical students and healthcare professionals. VR is becoming more mainstream and the headsets to watch this content are turning out to be more affordable, SimforHealth has figured out how to leverage this new technology and

''We do believe that this is where medical education is going and that technology such as VR can help save lives ultimately" Adds Xavier Abadie, International Business Development Director for SimforHealth. "This distinction received by the Consumer Technology Association positions SimforHealth as a leading provider of innovative solutions for improving the training of healthcare professionals."
SimforHealth's appreciation during CES, in conjunction with 300 live demonstrations and meetings with key- players in the digital health market, will help the company grow internationally. As a result, SimforHealth expects to increase its international footprint and enroll thousands of new healthcare professionals to comfort its innovation leadership. In addition, SimforHealth plans to open its first US based office in a near future.
To learn more about SimforHealth and their new VR solution for medical professionals and patients, visit their site at SimforHealth.