Like GearBrain on Facebook
ADT Security is finally rolling out its new smart home system, connecting to multiple IoT devices to extend the way someone secures their space. The company is partnering with Scott Brothers, ADT customers themselves, who believe that home security should be paired with professional know-how in the home.
Announced at CES 2019, the new ADT Command Panel & Control Platform lets home owners direct the system through a mobile app, as well as a touchscreen panel in the house.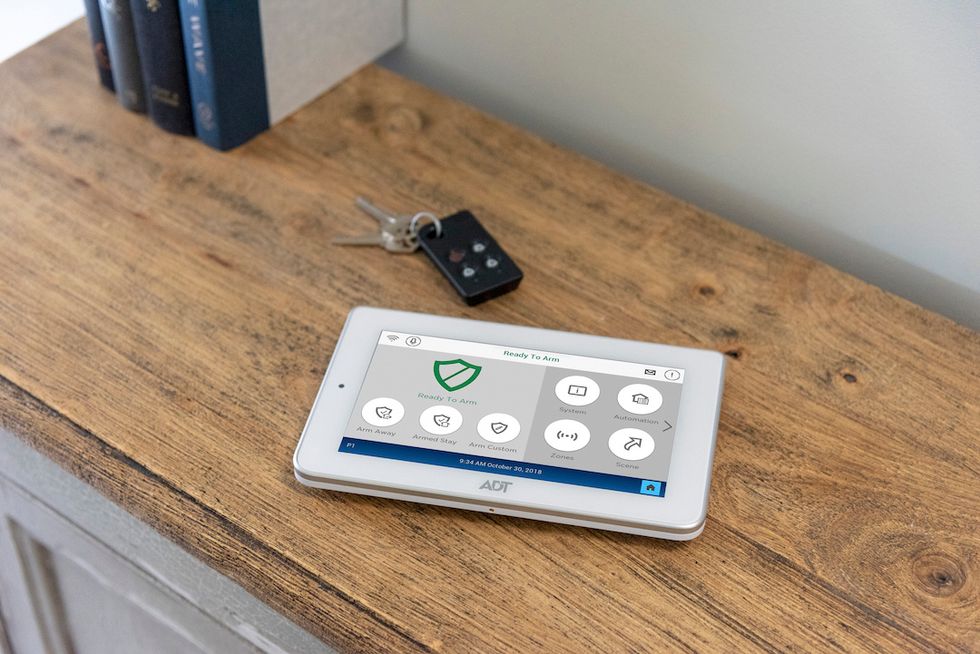 The new ADT Command wireless touchscreen panel can be installed anywhere in the homeADT
The new security system is based on the ADT Pulse platform, and has 24/7 monitoring as well as emergency response. There's a new 7-inch wireless touchscreen panel — with a battery backup — which can be attached to the wall or anywhere someone chooses. Key is its connection to smart devices like a smart thermostat, lights or doors, as they can then be synced to ADT's security network and included in any routine a homeowners sets up to secure their home.
Read More:
Security of the devices themselves is also a focus of the new ADT security system. The company has added two-way encryption, plus updated its sensor technology with the goal to double-down to help prevent hacking. Sensors also work to detect smoke, carbon monoxide and heat from within the system.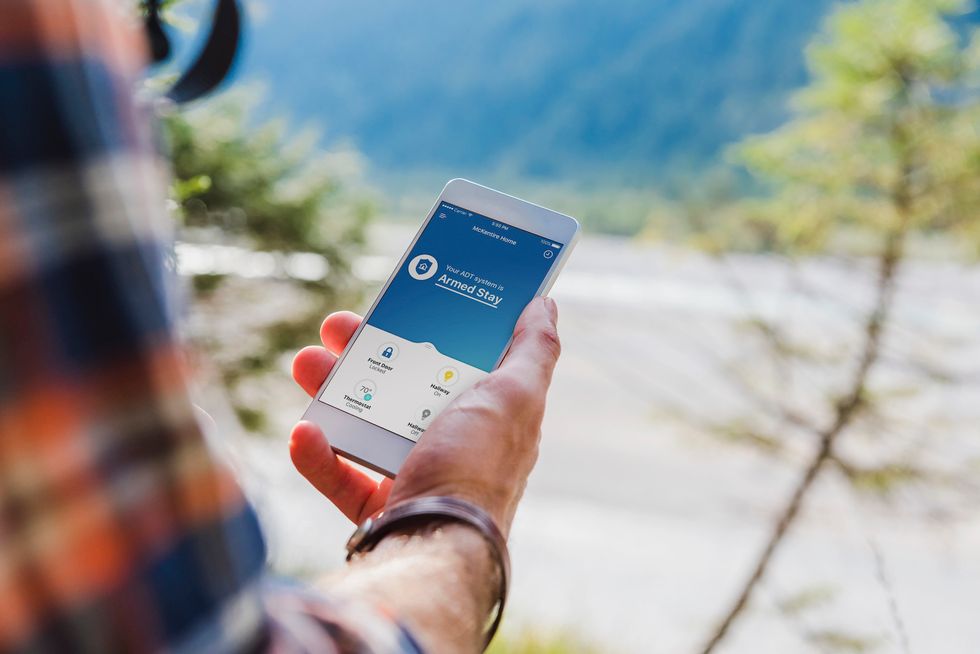 The ADT Command security system can be accessed through a remote app, and even pull up live videoADT
If you use the system in a second home, or are traveling, you can access the Control app from presets in the app, and you can also remotely launch and turn off the security network from the app as well. Live video and images are also visible though a mobile phone, tablet and a smartwatch. You'll also get reminders to arm your system from geofencing alerts.
Voice control, a significant way many consumers run their smart devices, is also available with the new ADT Command platform, which recognizes three different languages including English, Spanish and French.
"At ADT we are dedicated to security and leveraging technology to meet the needs of the evolving smart home industry while bringing the best in-home protection to our customers," said Jim DeVries, Chief Executive Officer of ADT. "That is why almost ten years after launching Pulse, which today is being used by approximately 2.5 million customers, we are launching the next generation home security automation system which again will set the standard in our industry while helping our customers stay safe and secure both at their homes and on the go."
GearBrain TV: How to Secure your Smart Devices www.youtube.com
Like GearBrain on Facebook