Swiss watchmaker TAG Heuer launched a new line to add to its smartwatch collection, the TAG Heuer Connected Watch. Inside is everything people expect from a smartwatch — a way to track their fitness activities, built in GPS, a heart monitor and yes, the option to change and customize watch faces. But these features are wrapped in a luxury body, something that TAG Heuer knows how to do well.
The new watch, which will start at $1,800 and go up to $2,350 has a 45-mm face with a stainless-steel or titanium case. There are facetted lugs, a central rotating crown, ceramic bezel and two straps, one that's black rubber or steel.
TAG Heuer pushed through with its first smartwatch in 2015, the company states, a connected device that even then broke the four-figure range price at $1,500. At that time Apple was flaunting a solid gold Apple Watch for $17,000. Today, the most expensive Apple Watch you can find on its site is a $1,500 Hermes edition.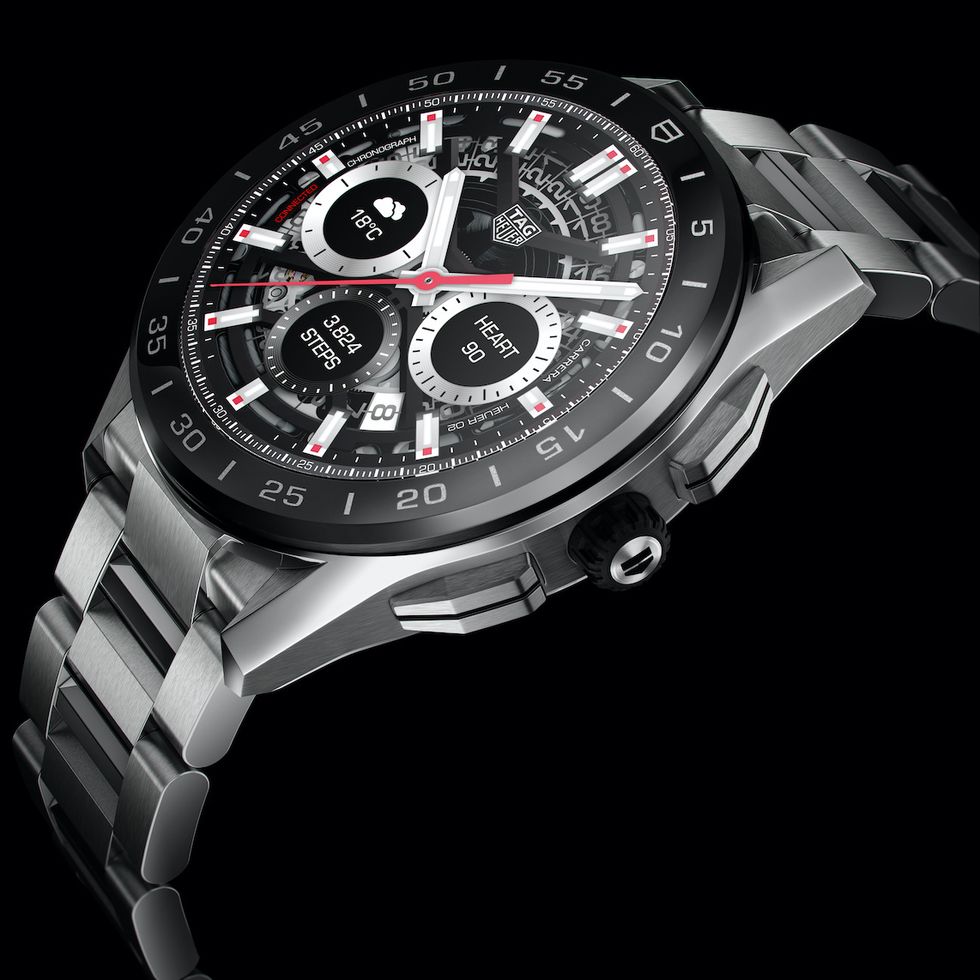 TAG Heuer Connected WatchTAG Heuer
But for just $300 more, the TAG Heuer offers flexibility, working with both iOS and Android users through its Companion app, and also sync up their data through Apple Health or Strava. The new Connected Watch itself, however, works on Wear OS by Google.

As for sports metrics, the smartwatch will support golf, as did the 2019 edition, but also cycling, walking, running with more activities coming, said the company.
But what people are really buying the smartwatch for is the luxury associated with the TAG Heuer name — and here they can choose from three stainless or one titanium case, and a steel strap for the stainless option.
The titanium versions priced at $2,350, with the stainless TAG Heuer Connected Watch priced between $1,800 and $1950 depending on the straps and models.