Like GearBrain on Facebook
Anki, the startup known best for its Overdrive smartphone-controlled racing toys and cute robots Cozmo and Vector, is to shut down on Wednesday, May 1.
The news was broken to staff at a meeting held by chief executive Boris Sofman on Monday morning, according to Recode, and staff will lose their jobs on Wednesday with a week of severance pay.
Read More:
Anki shot to fame back in 2013 when its Overdrive toy was featured onstage at an Apple launch event. Overdrive was a 21st century take on slot car racing, but where the cars did not need to follow a metal rail, and were controlled with a smartphone app and artificial intelligence. Anki later produced a Fast and Furious edition as a tie-in with the movie franchise.
The company then launched the Cozmo and Vector robots, which feature artificial intelligence, a cute, Pixar-like personality, and were aimed to fulfil the role as a household robotic assistant and companion.
Sofman is reported to have told staff a few days earlier that the startup was struggling to gather up investment after a new investment round fell through. Anki said it had "approached" $100 million in revenue in 2017, and said it hoped to exceed that amount in 2018. It is reported that management had previously told Anki staff that they were fielding acquisition interest from giants like Microsoft, Amazon and Comcast.
Anki said it a statement that, following the failing to either be acquired or secure fresh investment, it was left "without significant funding to support a hardware and software business and bridge to our long-term product roadmap."
Tellingly written in the past tense, the statement added that Anki had "pursued every financial avenue to fund our future product development...A significant financial deal at a late stage fell through with a strategic investor and we were not able to reach an agreement."
The company was founded by roboticists from Carnegie Mellon University and currently has close to 200 employees.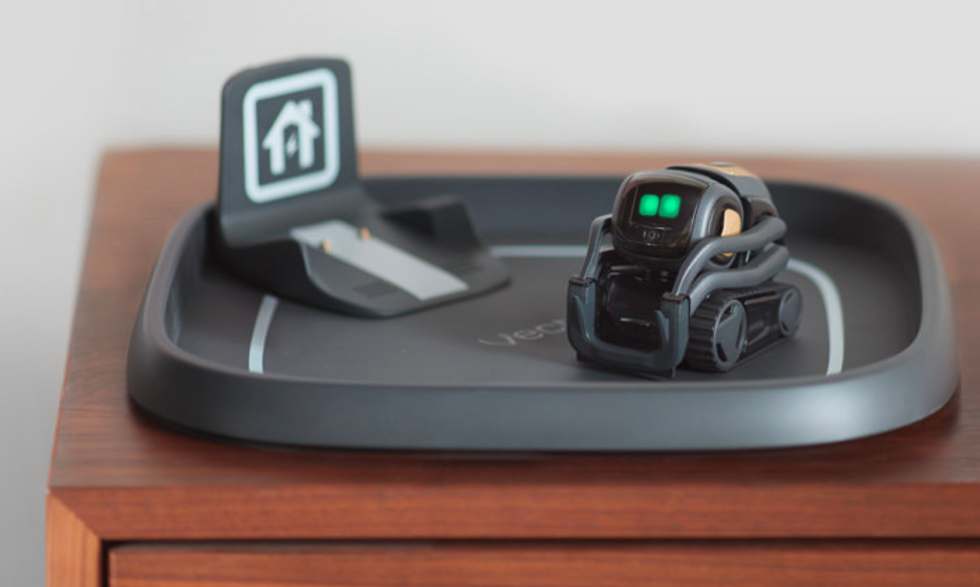 The Vector is a cute and clever robot, but expensive at $250Anki
Building on the Cozmo, which was intended as an educational toy and coding tuition for children, Anki launched the Vector, a more advanced robot which could not be coded, but would instead act as a personal assistant and robot companion. Both robots express themselves with Pixar-like animations, and the Vector was recently updated to include Alexa functionality.

This means owners could talk to Vector as normal - by saying 'hey Vector' - but also say 'Alexa' to have the robot work in the same way an Amazon Echo smart speaker does. The lead scientist from Amazon's Alexa division recently mused about the possibility of Alexa having a body and the ability to move around. To us, this is where the Anki Vector could fit right in, offering Alexa's intelligence with the ability to move and see.
But the Vector was given a high price, at $249, and offered a limited set of features. Buyers reported how the robot was initially great fun, but that they quickly lost interest in the gadget. Alexa integration is a nice free extra, but gives Vector a split personality, where you have to use two different names to speak to it.
What remains to be seen, is whether Anki's products will continue to function properly after the company has gone out of business (assuming it won't be saved by an eleventh-hour cash injection or acquisition). Owners of the $250 Vector will rightly be concerned about the future of their robotic companion, because if the servers it communicates with are switched off, there is a chance it may no longer function.
Additionally, no Anki products are expected to get any new software updates or bug fixes, and it is likely that, a few years down the line, its smartphone apps will no longer function as they are eventually too old to be supported by the operating systems - iOS and Android - on which they run.
GearBrain has contacted Anki about this and hope to have an answer soon on the situation.
Like GearBrain on Facebook