Like GearBrain on Facebook
UPDATED July 6, 2017
Virtual reality is made for meditation. Immersed in a cloistered world of your own, you can step away from the stresses of reality to a gentle, calming environment. While there are new connected devices aimed at reducing your stress, VR apps, in particular, are perfectly suited for this task. Why? Meditation itself requires little to no interactivity—after all the goal is to be still. So virtual reality apps require very simple imagery, and often little action, so those designed to encourage quiet reflection work well with lower-end, mobile-based headsets. In other words, you don't need an Oculus Rift to bring upon your inner zen.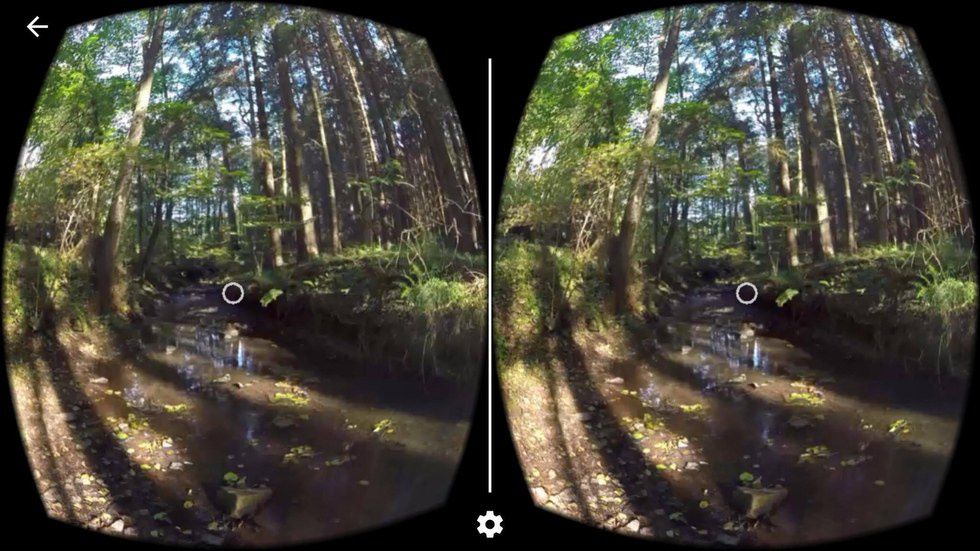 Relax VR lets you customize sounds, light and the voice of your meditation instructor.
Relax VR
In need of an island getaway? Relax VR can take you there without the cost of a plane ticket. For just $1.99, you can steep yourself in a forest, beach and even cloud-embanked space, finding your inner peace as you're taken through a meditation exercise. You can customize the light around you, the sound and even the voice of your instructor. That's a zen made just for you.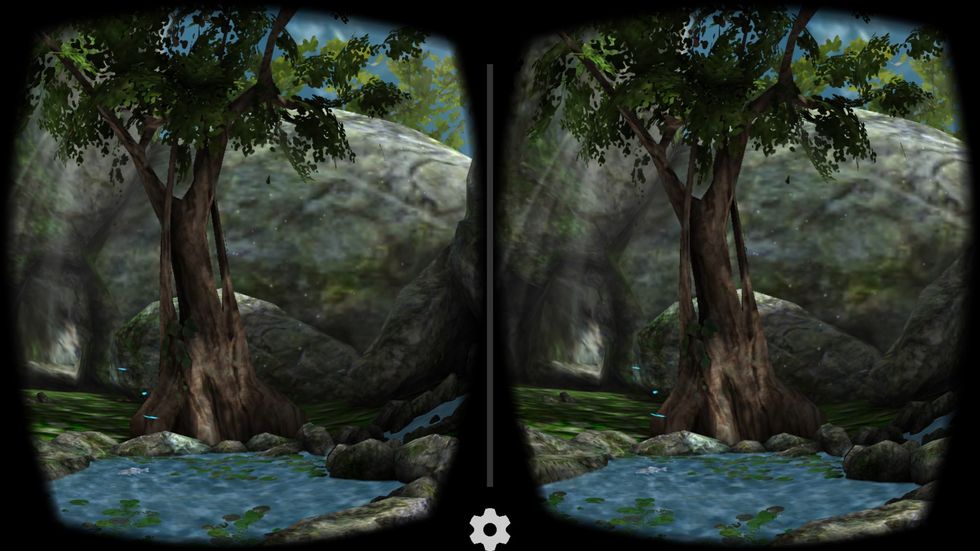 Meditation app Zen Zone brings the lights down low so you can focus and relax.
Zen Zone
Zen Zone, an Android-only app, begins with a soothing female voice that take you through your meditative experience, which includes watching butterflies flit around a small pond. Do keep in mind the environment is computer generated. When the first part of the guided meditation is over, everything goes dark around you. Then the voice returns, taking you through the remainder, which includes a full-body relaxation exercise. The app is just 99 cents and made just for Android devices.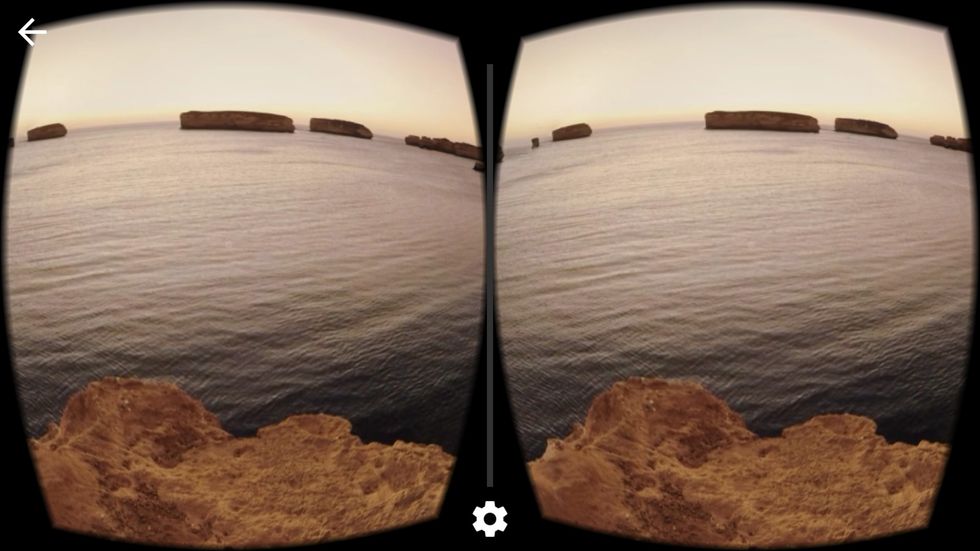 Meditate at the beach with the Relaxation VR app.
Relaxation VR: Rest & Meditate

Relaxation VR offers users a choice of male and female voices, and several peaceful beach and ocean environments filmed in high-resolution 360-degree video. From Dream Beach in Portugal to The Rock Pools of South NSW in Australia, the locations actually show moving waves—and you can hear them crashing as well. Select your location simply by looking at them, as a controller is not required. The $1.99 Android and iOS app currently works with Cardboard VR viewers, although the company is developing the app for the leading headsets including Samsung Gear VR, Oculus Rift and also Google Daydream VR.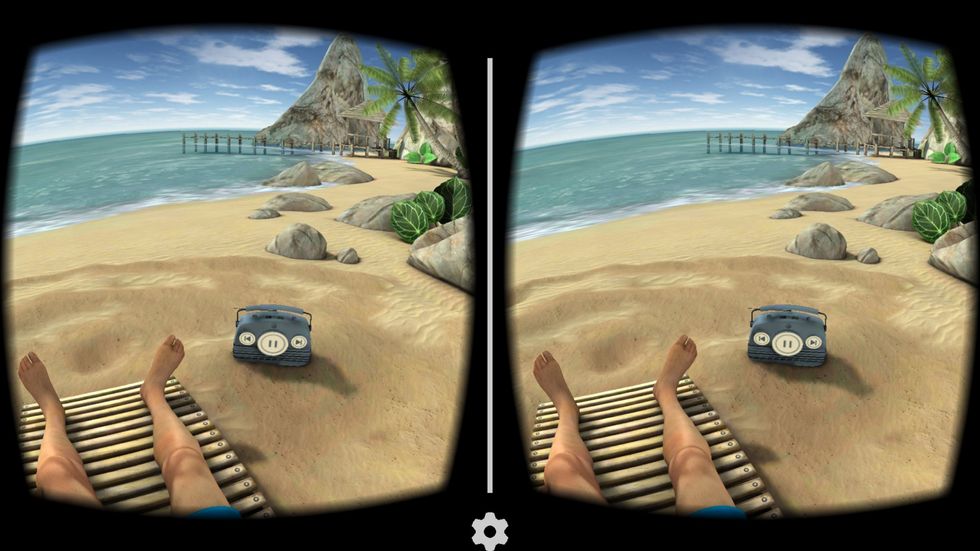 That's you in a bikini chilling with the Perfect Beach VR app.
Perfect Beach VR
This guided meditation app offers a selection of computer-generated beach environments. You can look down to see your body—or a VR version of it, at least—and you even change your gender and skin color. Want even more control? The app allows you to upload your own music or a guided meditation track. Perfect Beach VR is just 99 cents for Android devices, or $2.99 for Gear VR.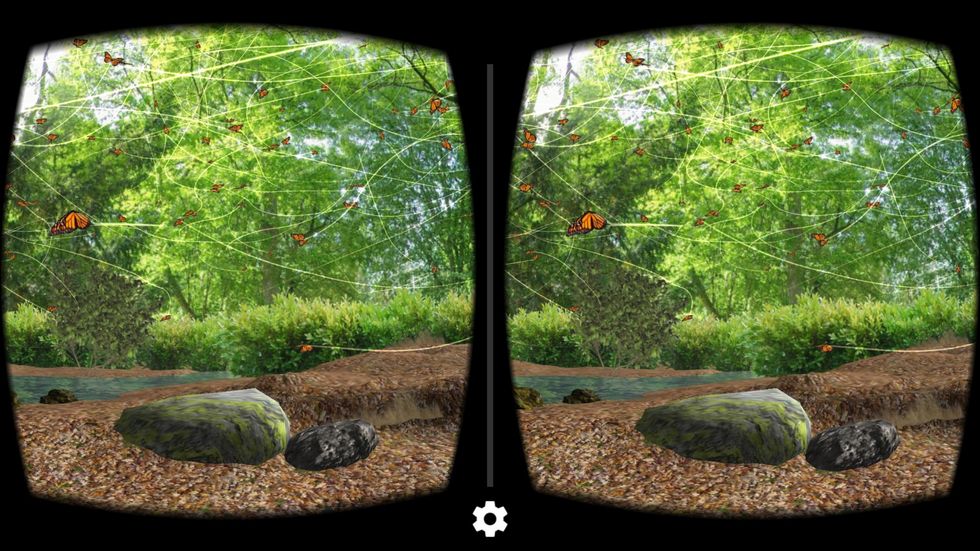 Who wouldn't enjoy a VR meditation moment with Monarch butterflies?

MonarchVR: Meditate in VR

MonarchVR is pretty close to what the name suggests: an app that weaves calming music with a randomly-generated virtual environment filled with Monarch butterflies. There are also birds that chips, wooded areas and sunlight—but sadly no guided meditation track. You'll have to bring your own zen to this VR space. Reviewers also note that moving your head around can blur the imagery, so stillness is encouraged. Proceeds from the 99-cent Android-only app go to support the non-profit Pollinator Partnership, which is dedicated to protecting bees and butterflies.
$0.99 for Android: https://play.google.com/store/apps/details?id=co.e...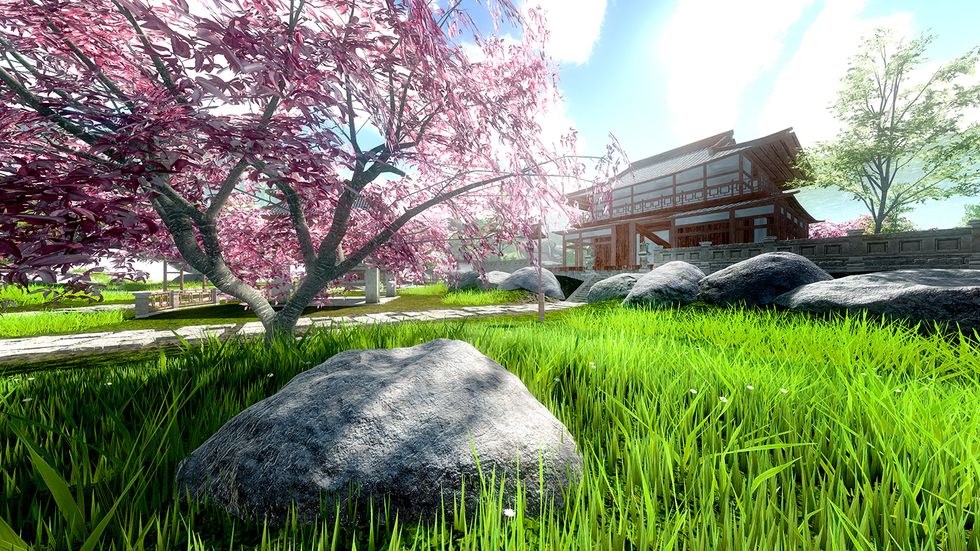 Unlike Perfect Beach, you don't get a virtual body in this app—you're just floating in the air. Image courtesy of Guided Meditation VR
Guided Meditation VR
This free app for the Gear VR offers a choice of meditation locations, including a forest path, a Japanese garden, a mountain peak, and a beach, with both photo-realistic and computer-generated environments. Five others are listed as coming soon. Other than the location, you can also choose the type of guided meditation you want and the music. Plus, the app measures your heart rate so you can track exactly how much relaxation you're getting. You can also check out the video first on YouTube.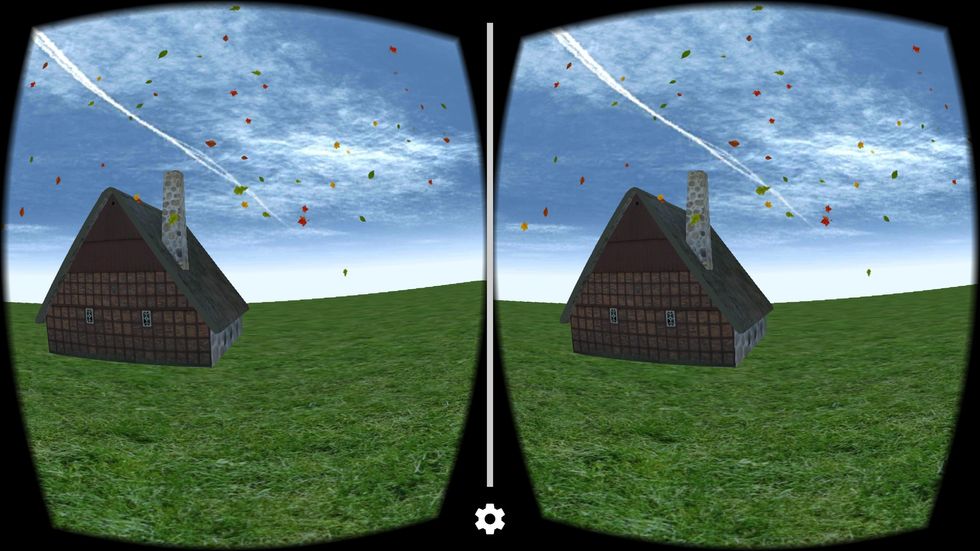 VR Relax serves six different settings for your meditation.
VR Relax - Meditation & Sleep
VR Relax offers users a choice of six computer-generated environment, including a cartoonish space environment, a Middle Eastern setting, and morning, night, ocean, and rain landscapes. Select an environment by looking at your choice, and then pressing the controller button or touching the screen. If you don't have a controller or button, you can tilt your smartphone to make your choice and touch the screen before inserting the device into your headset. The app's images are fairly rudimentary, but then again VR Relax is free for Android smartphones, and having a choice of settings is a plus.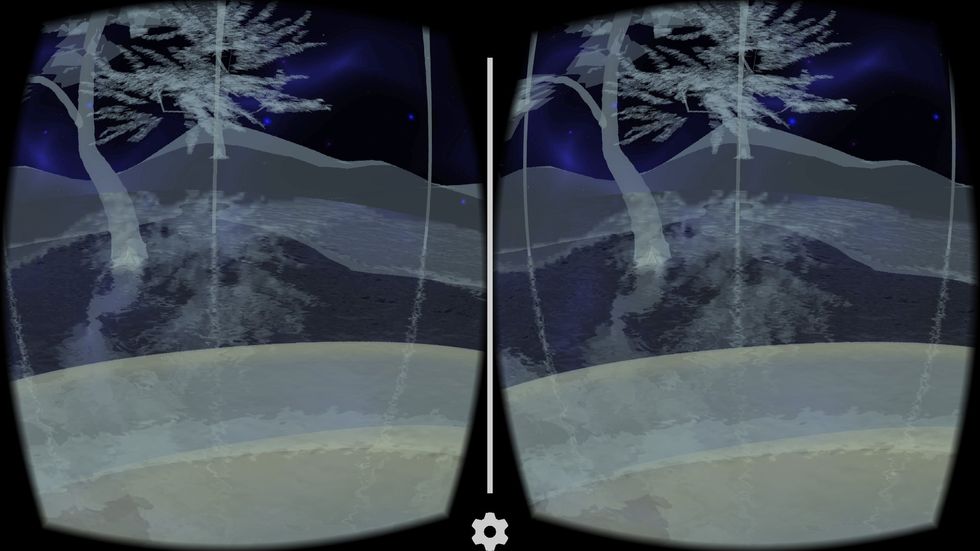 Meditation in a VR zen garden is almost effortless as you'll find with this Google Cardboard VR app.
Zen Garden VR Cardboard


A zen garden could be an ideal setting for a meditative moment—and that's what Zen Garden VR delivers. The free app is simple, with a computer-generated garden environment,and includes a quiet pool, arched bridge, trees, flowers and a setting sun. You'll also hear nature sounds amid soothing music while immersed in this free Android-only app.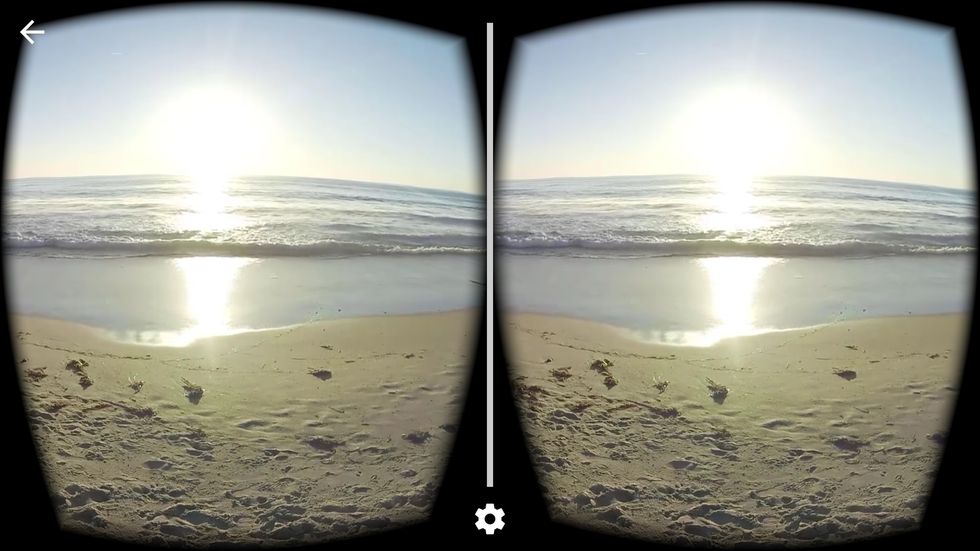 Be.Vision will guide you to better focus with this VR meditation app.
YouTube
Finally, YouTube has dozens of 360-degree and VR meditation videos. How do you view these with your VR headset? You just load up the video you want on your smartphone, click on the Cardboard icon at the bottom right of the screen, then put your smartphone into your Cardboard-compatible VR headset. Unfortunately, there is no YouTube app yet for the Gear VR, but you can surf to the YouTube website using the Samsung Internet app.
Be.Vision, for example, has a guided meditation for building focus and overcoming procrastination, and another video for relaxation. Of course, these are all free.
—Additional reporting by VR reviewer Charline Jao.
Like GearBrain on Facebook