By Charline Jao

Pros: Lots of locations, music, audio options.
Cons: $1.99 price, probably sounds better with nicer headsets.
Virtual reality is great for storytelling and scares (something we've look at a lot here), but sometimes you just want a nice escape from reality and a vacation you can't afford in real life. For those who live in crowded cities with claustrophobic streets and tiny shared living spaces, the iOS and Android Relax VR app opens a tiny window to get away and meditate.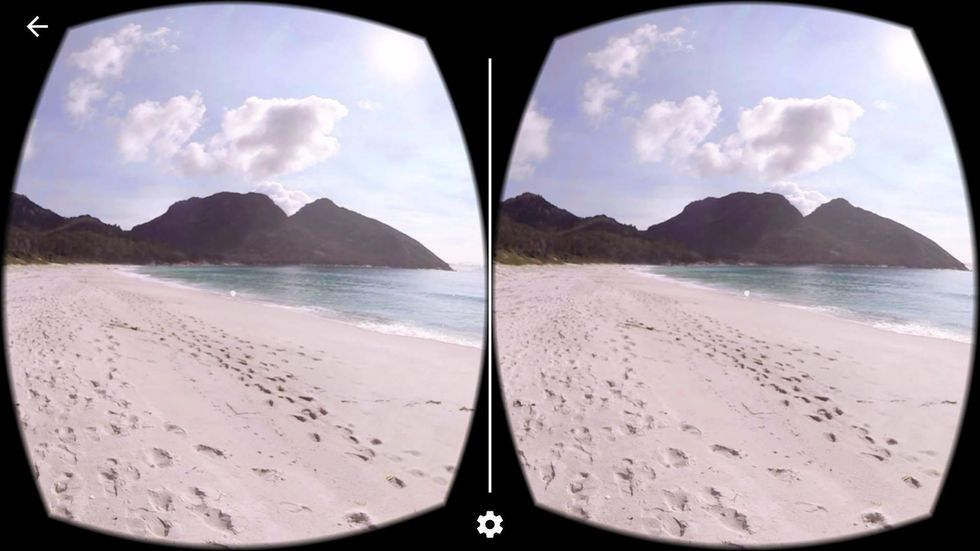 Relax VR lets you pick multiple destinations where you can virtually escape
To start, you choose your preferred destination from Wineglass Bay Beach, Australia Tropical Beach Escape, the Philippines, the Northern Lights, Forest Creek, Germany, and even up above the clouds. These settings all look gorgeous and real, minus the hassle of buzzing insects and sand getting in your pants. It's the visual experience minus the hassle of planning, packing, flying, and all that other stuff. The addition of more unreachable settings like the clouds is a really interesting addition, and I appreciate that the $1.99 Relax VR app included some environments that take advantage of virtual reality. If you can be transported anywhere, why not some implausible and impossible settings?
By look at the proper menus, you can also customize the sound being played, the voice of your meditation instructor, and the light. My favorite was to lie down in Forest Creek and look up at the trees reaching towards the sky. Those with headsets that don't require you to hold them up to your face with one or two hands will probably get more out of this, since it's tough to fully relax when you're sticking cardboard against your face.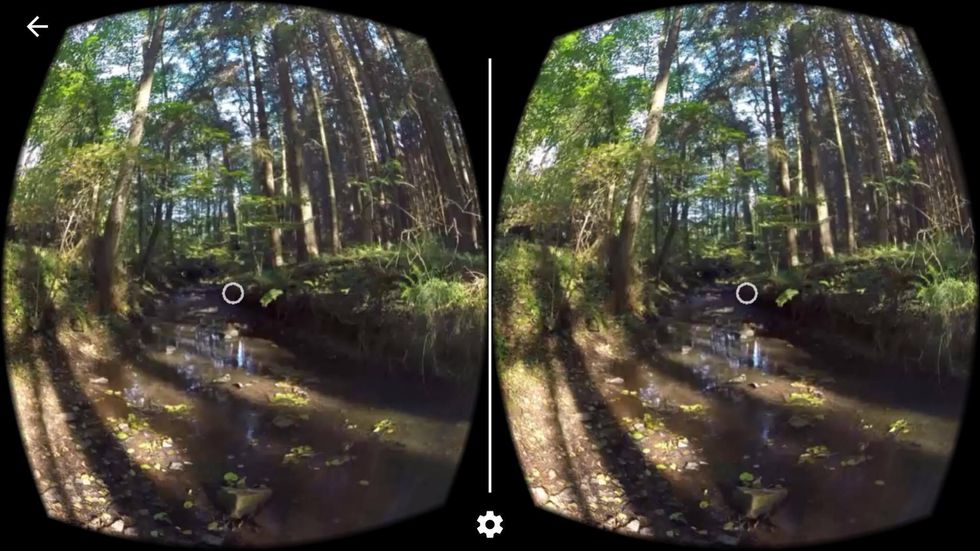 Lying down in a forest glen was my favorite setting in the Relax VR app.
I'm no stranger to apps like this (and GearBrain has a review of additional VR relaxation apps here), as I've tried a fair share of anxiety-management apps and relaxing ocean-sound clips in the past for breathing exercises or for help falling asleep in a noisy city. Relax VR is a great use of the medium, though I'm not sure I would have paid for it on my own considering there are so many 360 nature videos already out there that you could probably make use of in a similar way. However, if you want to see several options all in one easy place with simple accompanying audio, $1.99 isn't going to break the bank.