Don't tell Waymo minivans aren't cool. Alphabet's self-driving car company just put in an order for thousands of Chrysler Pacific Hybrid minivans from Fiat Chrysler (FCA)— adding to the 600 that Waymo already has in play.
While the exact number is not yet known, the first minivans will be arrive in 2018. The cars will be put into play through Waymo's planned autonomous ride-hailing service that will launch, says both companies, in Phoenix this year. Anyone will be able to order one of the cars for a ride in the Arizona metropolis.
Waymo has been testing the service in a small area of Phoenix for the past year — most of the time with a driver in the car as a back-up. But drivers got the boot in November, when Waymo demonstrated the autonomous minivans on the streets, which they say makes them the first to reach Level 4 autonomy in a self-driving car.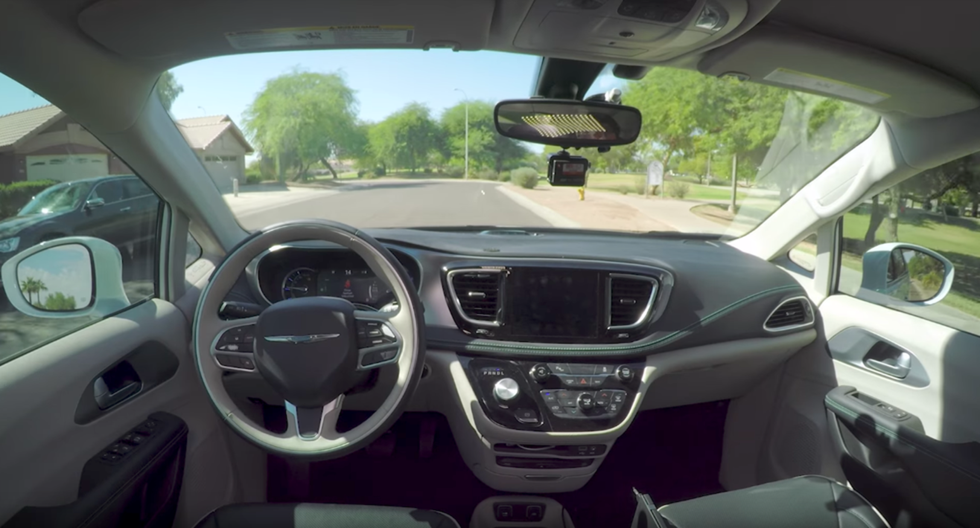 The company placed its first order for 100 minivans back in 2016, which were kitted out with autonomous technology to use for testing on public roads. FCA delivered another 500 in 2017.
With this larger order, Waymo is looking to expand the service its been testing in the Phoenix-area to other cities. The company has already tested its autonomous technology on the roads in 25 cities, it says, including Atlanta, San Francisco, Metro Detroit, Phoenix and Kirkland, Washington.
"With the world's first fleet of fully self-driving vehicles on the road, we've moved from research and development, to operations and deployment," said John Krafcik, CEO of Waymo in a statement. "The Pacifica Hybrid minivans offer a versatile interior and a comfortable ride experience, and these additional vehicles will help us scale."