Press Release:
New York, NY, September 15, 2016 – Prolitec, a global leader in fragrance systems and services for commercial environments, today announced their entry into the $20 billion global home fragrance space with the upcoming launch of Aera™, a smart home fragrance device designed to provide a quantum leap forward in scent quality, control and user experience.
Aera will feature Prolitec's patented AirQ™ technology, which has been successfully implemented in demanding commercial environments in over 100,000 installs in 80 countries.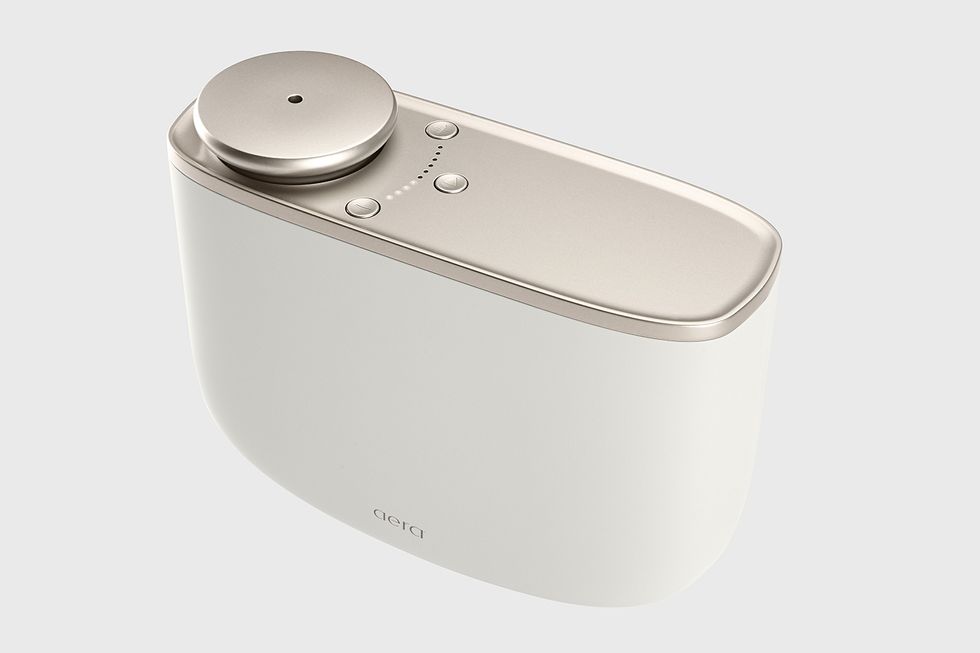 The Aera device can be operated and adjusted with 3 buttons on the device. "Aera is also a full featured IoT (Internet of Things) system designed to be the olfactory component of a connected ecosystem that might include a Sonos audio system, Nest thermostats and smoke alarms, and other high-end alternatives to traditional devices," according to Matthew Ansley Prolitec VP of Engineering and Technology.

"The home scenting market is severely underserved with scenting methods and practices that have not seen real innovation in over 50 years. Aera was conceived to fill this gap," said Sandra Barvaux, Prolitec VP Marketing and Consumer Products. "Aera is home scenting fully reinvented and unlike anything available today."
"We created Aera to give the 70% of US households that use scent every day a superior, uniform and hypoallergenic scent generation technology for a unique and exquisite fragrance experience," commented Richard Weening, Prolitec CEO. "With Aera, there is unprecedented control to schedule scenting and manage multiple devices and scents throughout a home via a smartphone app."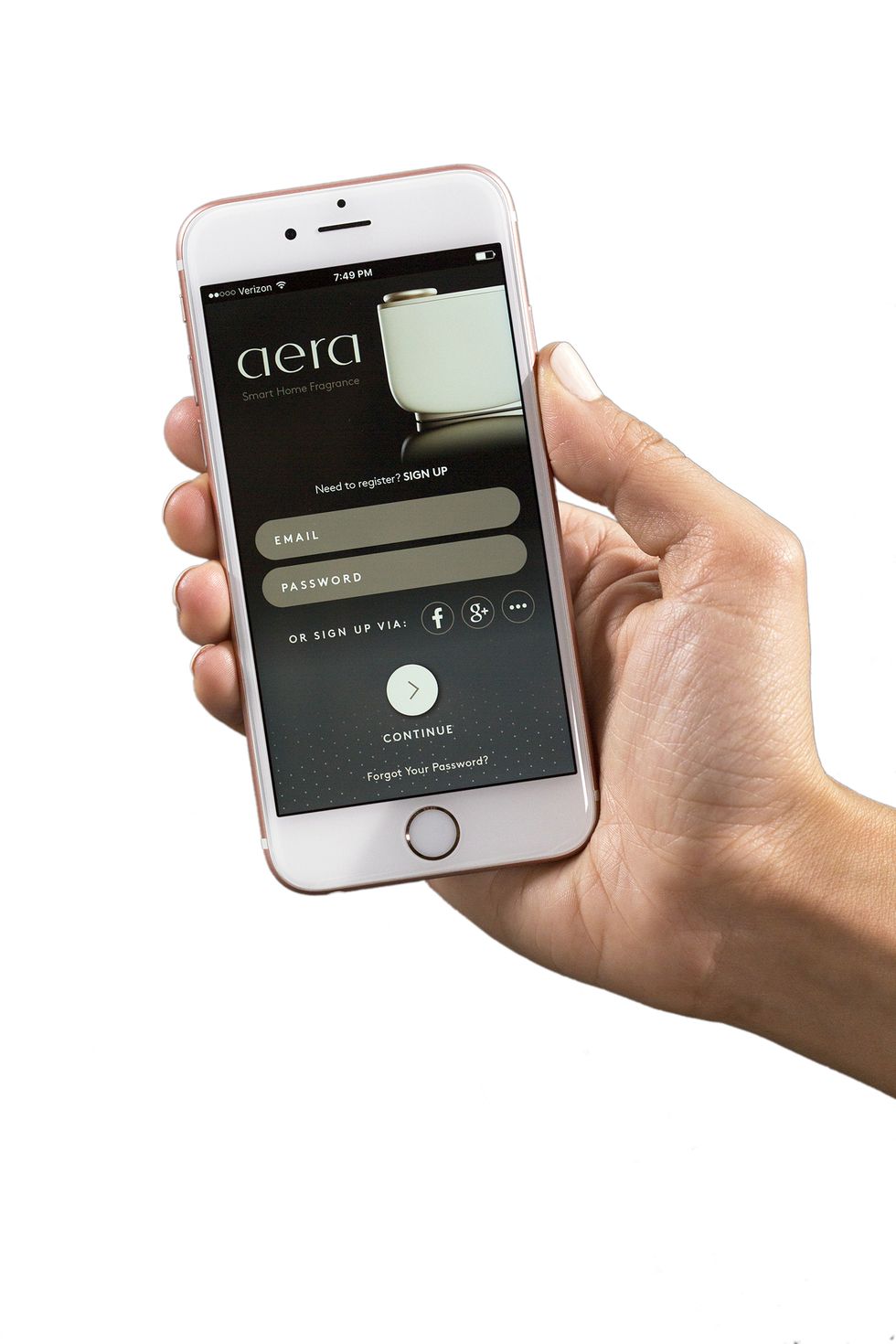 The Aeraforhome.com smartphone app (for both IOS or Android) offers expanded controls to easily adjust and schedule scenting for multiple devices and multiple rooms in a home, as well as intelligent scent selection and ecommerce for fragrance capsule refills.

Aera will be available to consumers beginning September 22th, 2016, on aeraforhome.com. The starter set, which includes the device and a fragrance capsule will retail for $189.00 Refill fragrance capsules are $47 individually. Each fragrance capsule can last up to 60 days, or 1,400 hours.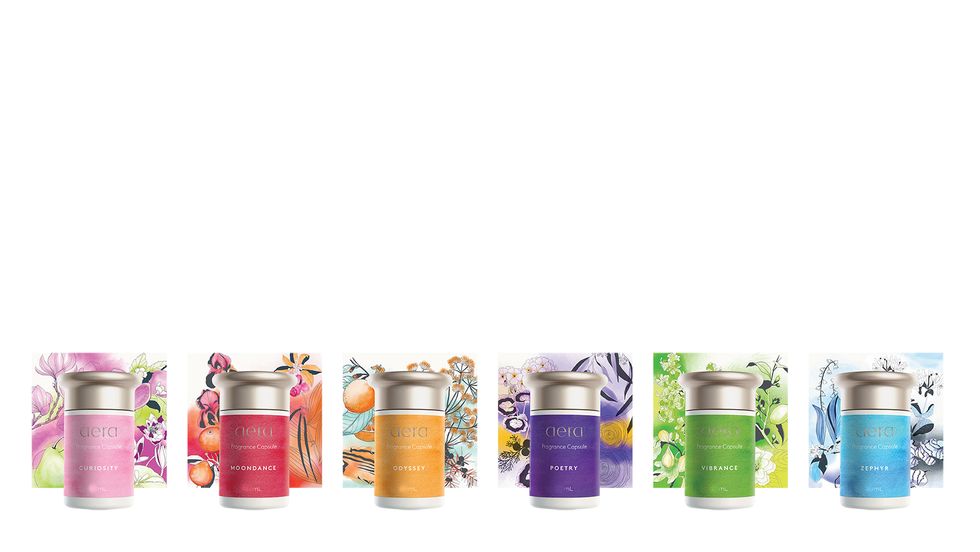 Aera performance features and benefits include:

Full controllability with simple, three-button operation and expanded controls from yoursmartphone.
Hypoallergenic – with only 10 parts per million in the air, Aera releases only a traceconcentration of scent molecules
Adjustable strength – easy to select the right scent level for any room size up to 2,000SF
Consistent character – the scent smells exactly the same throughout the lifespan of thefragrance capsule
Interchangeable fragrance capsules• Uniform room coverage – scents evenly without hot spots or weak areas
Multiple units can be connected via the app to create a full home scenting system
Clean – leaves no residue on surfaces
The introductory line of home fragrances, inspired by dreams, includes:
Curiosity – playful and enchanting; with notes of magnolia, lotus flower and creamywoods
Moondance – warm and enveloping; with notes of Bergamot, iris and amber
Odyssey – crisp and energetic; with notes of citrus, juniper and soft woods
Poetry – relaxing and evocative; with notes of eucalyptus, vetiver and guaiac wood
Vibrance – fresh and intoxicating; with notes of pink grapefruit, green florals and amber
Zephyr – bright and airy; with notes of lotus petals, lily of the valley and sandalwood
Perfect for gift giving, Aera also offers two holiday-inspired fragrances:
Celebrations – warm and inviting; with notes of spices, soft woods and orange zest
Snowfall – cool and serene; with notes of noble fir, white freesia and cedar wood
About Prolitec
Aera™ is brought to you by Prolitec®, a technology-enabled ambient scenting servicescompany. With AirQ™, their patented scent diffusion technology, they provide scentedenvironments to global clients in retail, hospitality, health & wellness, transportation and realestate with more than 100,000 installations in 80 countries touching an estimate 20 millionpeople each day. Aera™ is the home air care brand of Prolitec.
For further information, you can visit https://prolitec.com/en-us/.