Like GearBrain on Facebook
A new light switch is on the market that has Alexa, Amazon's smart assistant, baked inside. Called Instinct, the light switch is from iDevices, and was first unveiled as a concept at CES 2018 .
Alexa inside
The light switch is not the only one that works with Alexa, nor has Alexa inside. The Orro Smart Light Switch , for example, is controllable via Alexa and also Google Assistant.
Closest to the new iDevices' Instinct is he Brilliant smart switch which also has Alexa baked inside, allowing it to control Amazon Alexa devices right from the switch.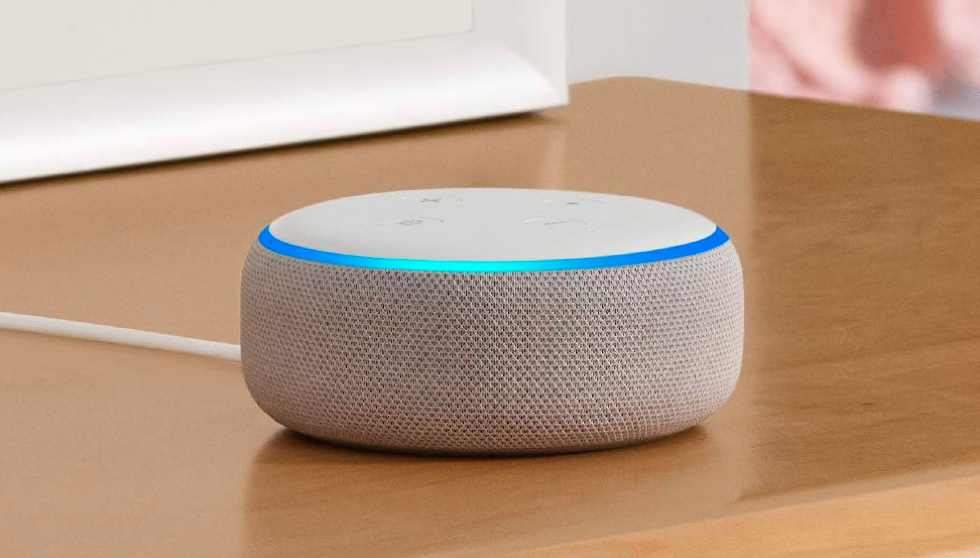 The new Instinct light switch adopts the familiar blue ring of light known to Amazon Echo users Amazon
Brilliant, priced at $299, also has far more extensive smart home features, while iDevices is primarily focused on the Amazon Alexa environment.
The new device even looks like an Alexa, with a blue light ring on the front facing plate, mirroring the indicator on an Echo device allowing Amazon smart home users to know when the smart assistant is active or not.
Counter space

Instinct's big selling power is giving Alexa space on the wall. For small homes, such as apartments, counter space is a premium. Smart home companies are certainly aware. Just this week we saw rumors that Google is working on a wall-mounted smart speaker, potentially called the Nest Mini , to get its voice assistant, Google Assistant , off the shelf and make it wall-mountable.
Alexa is just one feature inside Instinct. The light switch will work with iOS and Android devices, has dual-microphones, has SOEN audio baked inside, and also works with Amazon Music and Audible.
There are motion and light sensors inside the light switch as well — but iDevices said that these will actually be made functional later, not at launch.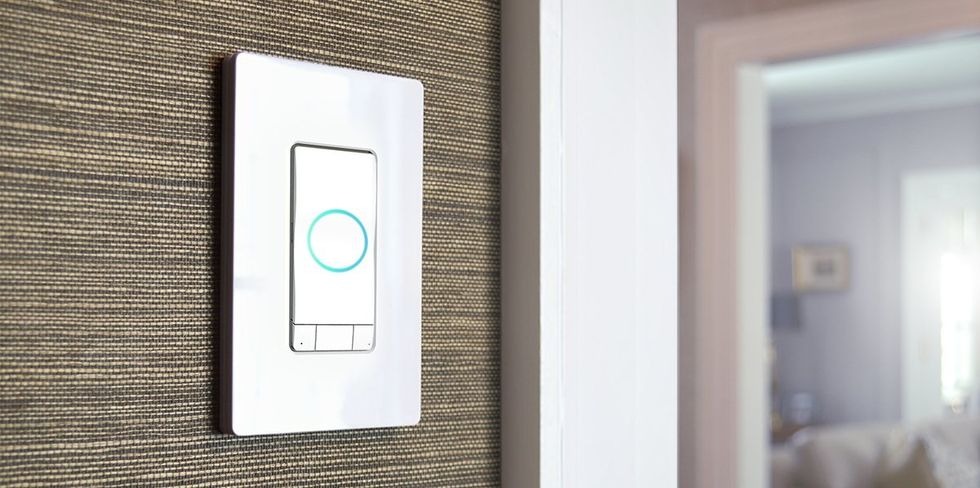 iDevices first launched at CES 2018 iDevices
There are far-field microphones built inside, which means that when Instinct is connected to other Alexa devices in a space, it will respond if it's the closest Alexa item.

The new Instinct will connect to a home's Wi-Fi, and will work just like an Alexa speaker — working with Alexa Routines, letting people add things to their shopping lists, ask the weather and do anything Alexa can do.
Customers can pick up a new Instinct for $99.95, and can be purchased now on the iDevices site.
"By combining Amazon Alexa with a smart light switch, counter space is no longer a barrier to whole-home voice control," said Chris Allen, president of iDevices in a statement. "Instinct is the epitome of sophisticated intelligence, functionality and design — a critical breakthrough in the smart home evolution. It represents the latest innovation from iDevices, and a clear shift in how we'll interact with our homes going forward."
From Your Site Articles
Related Articles Around the Web
Like GearBrain on Facebook