Like GearBrain on Facebook
Amazon has announced a large expansion of its $200 million Alexa Fund Fellowship, which provides financial support for students creating the next generation of conversational artificial intelligence, speech recognition, and natural language understanding.
Originally limited to four universities — Carnegie Mellon, John Hopkins, and the University of Southern California and the University of Waterloo — the fund is now open to 14 more, including the Massachusetts Institute of Technology and the University of Cambridge.
Read More:
This expansion sees the fund split into two components: the Alexa Graduate Fellowship and the Alexa Innovation Fellowship. Universities are invited to apply for funding, which can then be used to support students working on voice technology, conversational AI, text-to-speech and other Alexa-related studies.

Kevin Crews, senior product manager of the fund, said: "We've been consistently impressed with the ingenuity of university students, and our decision to grow the Alexa Fellowship from four universities in 2017 to 18 universities in 2018 represents our belief in the potential these students have to invent the next big thing."
The fund is split into two fellowships. The first is for graduates working on PhDs with a focus on conversational A.I.; they will receive a stipend and funding to cover their tuition costs, along with Alexa products and guidance from Alexa mentors.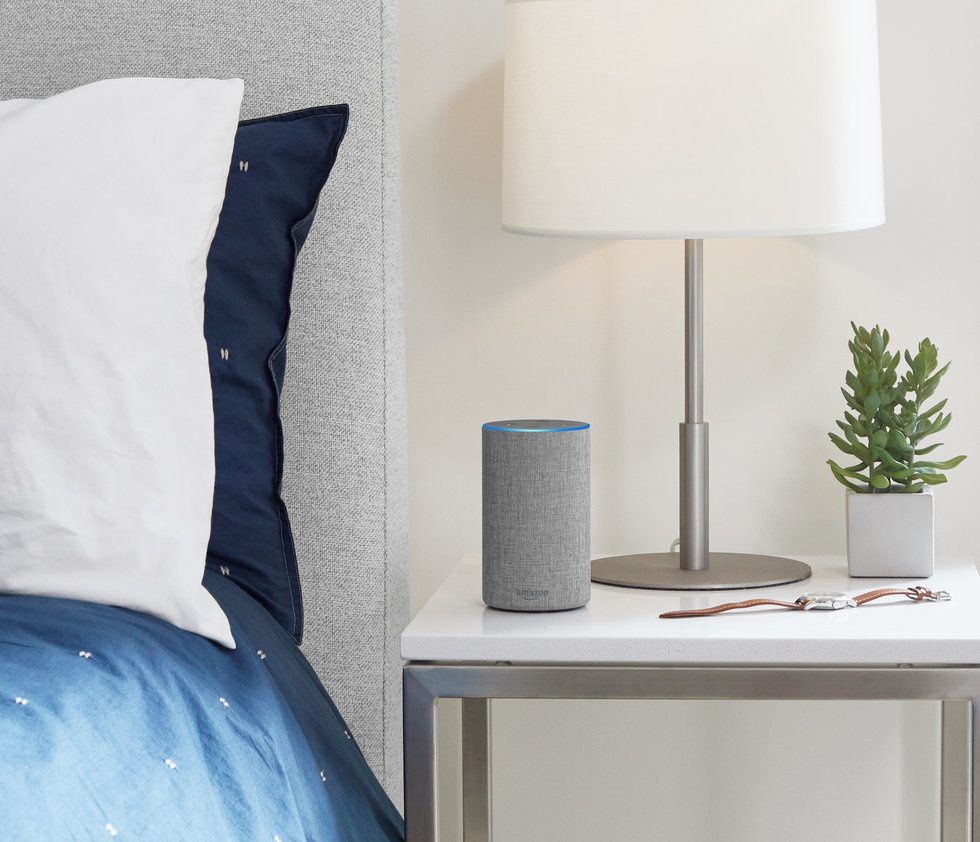 Alexa features on the Echo smart speaker rangeAmazon
The following universities have been selected to receive the 2018-2019 Alexa Graduate Fellowship:

Carnegie Mellon University, Pittsburgh, PA
International Institute of Information Technology, Hyderabad, India
Johns Hopkins University, Baltimore, MD
MIT App Inventor, Boston, MA
University of Cambridge, Cambridge, United Kingdom
University of Sheffield, Sheffield, United Kingdom
University of Southern California, Los Angeles, CA
University of Texas at Austin, Austin, TX
University of Washington, Seattle, WA
University of Waterloo, Waterloo, Ontario, Canada
The second part of the fund is the Innovation Fellowship, which provides support for faculty members in the form of Alexa devices, training and hardware kits to help students learn how to integrate voice technology into their projects.

Students will be encouraged to integrate the Alexa Skills Kit and Alexa Voice Services platforms into their work, and will be introduced to successful Alexa Fund-backed entrepreneurs for inspiration.
The following universities have been selected for the Innovation Fellowship, some of which will also receive the Graduate Fellowship:
Arizona State University, Tempe, AZ
California State University, Northridge, CA
Carnegie Mellon University, Pittsburgh, PA
Dartmouth College, Hanover, NH
Emerson College, Boston, MA
Texas A&M University, College Station, TX
University of California, Berkeley, CA
University of Illinois, Urbana-Champaign, IL
University of Michigan, Ann Arbor, MI
University of Southern California, Los Angeles, CA
Like GearBrain on Facebook