Like GearBrain on Facebook
Amazon's stranglehold on the smart speaker market has loosened considerably in 2018, as its Echo range has seen its share tumble from 81.8 percent this time last year, to 43.6 percent today.
The retail giant and its Alexa virtual assistant still hold the global top spot, according to data released by Strategy Analytics, while Google has seen a doubling of its market share in the last 12 months, up from 12.4 percent to 26.5 percent.
Meanwhile, Chinese e-commerce group Alibaba sits in third place with a 7.6 percent share of the global smart speaker market, and the Apple HomePod sits in fourth place, at 6.0 percent. Chinese company Xiaomi holds fifth place with a 2.4 percent share. All other manufacturers combined make up the remaining 13.9 percent.

The popularity of Alibaba and Xiaomi in the Chinese market is aided by the fact that the Amazon Echo and Google Home product ranges are not yet available there.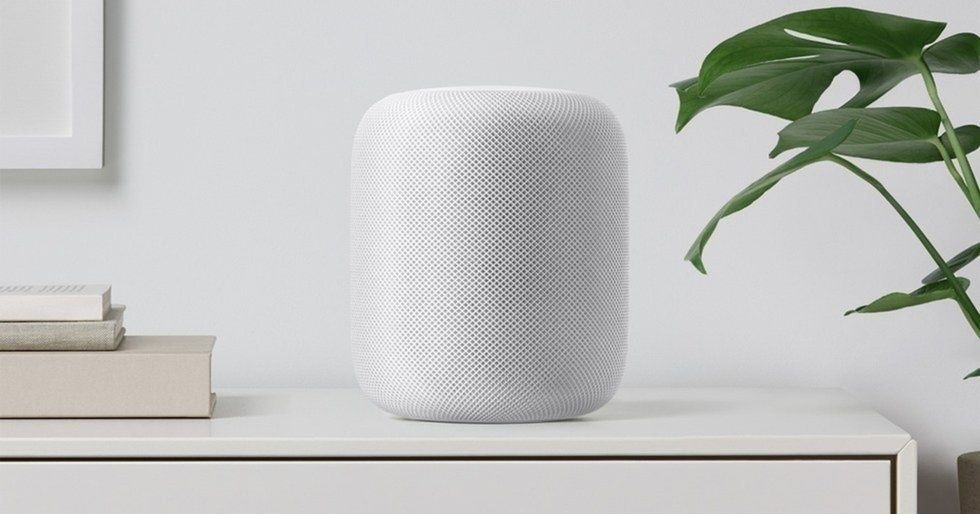 Although not on sale for the whole quarter, Apple's HomePod accounted for just 6.0 percent of the marketApple
As for unit shipments, the manufacturers are usually reluctant to reveal this data. Strategy Analytics estimates that Amazon shipped four million Echo smart speakers in the first quarter of 2018, while Google shipped 2.4 million Home speakers, Alibaba saw 700,000 shipments and Apple registered 600,000 for its HomePod. However, it is worth adding that the HomePod went on sale in early February, so was not on sale for the entire quarter.

Amazon Echo shipments grew 102 percent compared to the first quarter of 2017, and Google's Home range saw a huge 709 percent increase over the same period.
As a whole, the global smart speaker market is estimated to have grown by 278 percent year-on-year, with first-quarter shipments increasing rapidly from 2.4 million in 2017 to 9.2 million in 2018.
'Far from a flash in the pan'

David Mercer, vice president at Strategy Analytics, said: "Further strong growth in smart speaker sales confirms our view that this new market is far more than just a flash in the pan. Today's smart speakers are by no means the finished article but they have captured the consumer imagination and we will see rapid evolution in design, functionality and associated use cases over the coming years."
Mercer added: "We are clearly heading towards a time in the not too distant future when voice becomes a standard mode of technology interaction alongside established approaches like keyboard, mouse and touchscreen."
Don't forget to check out The GearBrain, our compatibilty checker for all connected devices including Google Home and Amazon Echo devices.
Like GearBrain on Facebook