Like GearBrain on Facebook
Apple had originally planned to power its upcoming augmented and virtual reality headset with a dedicated computer, connected wirelessly to the wearable but severely limiting its portability.
This is the latest of a long line of Apple AR and VR rumors, this time reported by Bloomberg. It is said that Apple has been working on AR and VR hardware for at least the past five years, meaning development began around the time that the first Watch, Apple's most recent major new product, was announced.
Read More:
It is claimed that since then, Apple has been working on two devices. One is codenamed N421 and is a pair of lightweight augmented reality glasses, likely with a form similar to that of Google Glass, but with vastly updated technology. The second, codenamed N301, is a headset that combines both augmented and virtual reality.
While the first device – tipped to be revealed in 2021 before going on sale in 2022 – is relatively simple, the latter has reportedly caused Apple some serious headaches. Led by Mike Rockwell, Apple's AR and VR team, which now consists of over 1,000 staff, originally wanted to make an ultra-high-powered headset with previously unheard of graphical and processing performance.
But, because self-contained prototypes of such power produced too much heat, Apple created a prototype that would connect wirelessly to a separate computer acting as a base unit. Although the headset could reportedly function in a limited capacity on its own, for most applications a wireless connection to the computer was required.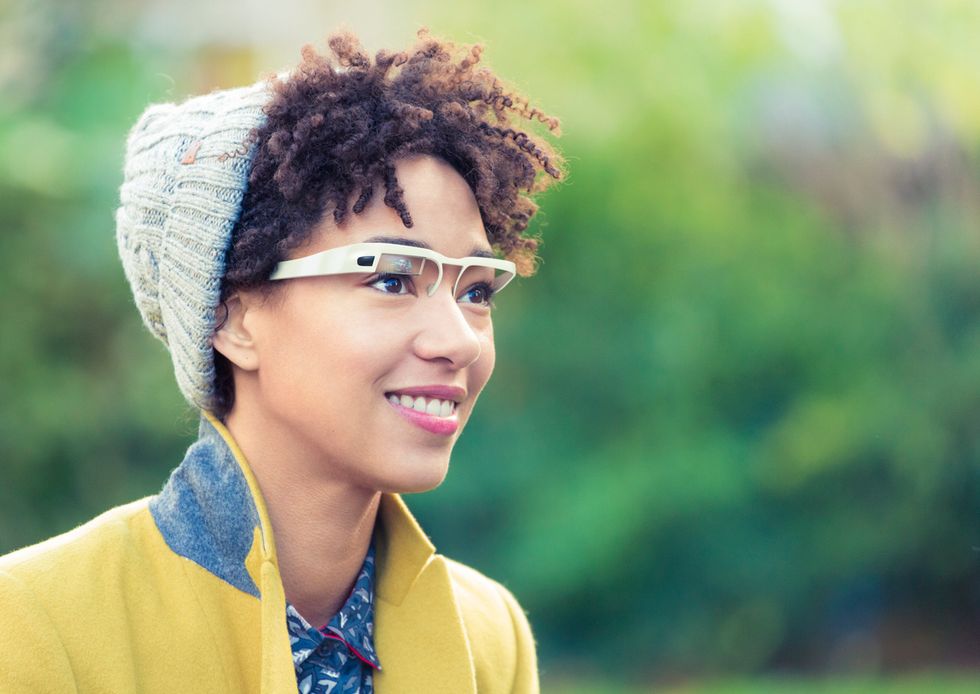 Apple Glass tipped to cost from $499, could be revealed in 2021 iStock
It is reported that former design chief Jony Ive disliked this hardware configuration, arguing that the headset must be self-contained. Bloomberg reports that Apple boss Tim Cook eventually sided with Ive after a "months-long standoff" between Ive and Rockwell.

Regarding the current iteration of the AR/VR headset, the report states: "Although the headset now in development is less technologically ambitious than originally intended, it's pretty advanced. It's designed to feature ultra-high-resolution screens that will make it almost impossible for a user to differentiate the virtual world from the real one."
This will reportedly be paired to a "cinematic speaker system" for an even more realistic experience.
Separate to this, Apple is also still working on the simpler AR smart glasses. These are tipped to go on sale in 2022 and, as was previously reported, the more powerful mixed-reality headset is due a year or so later, in 2023 at the earliest. The headset will reportedly have access to its own App Store for games, virtual meeting applications and video streaming services; it will have a fabric body like the Oculus Quest by Facebook, and Siri voice control will also feature.
Whatever Apple eventually produces, it will hope the product is a far greater success than previous attempts at consumer AR, like that from Magic Leap which recently pivoted to the enterprise market after poor retail sales.
From Your Site Articles
Related Articles Around the Web
Like GearBrain on Facebook