Like GearBrain on Facebook
Apple's augmented reality roadmap will see it launch an AR headset in 2022 followed by a pair of smart glasses a year later.
This is the claim made by a report from The Information, which says Apple recently filled the 1,000-seat Steve Jobs Theatre at its Cupertino, California HQ to tell employees about its augmented reality plans.
Read More:
The meeting was reportedly led by Mike Rockwell, an Apple Vice President who runs the company's augmented and virtual reality division.
So far, that division has focused on Apple's ARKit, a software development platform used for building AR apps for the iPhone and iPad. Apps which take advantage of the augmented reality abilities of recent iPhones include Pokemon Go and Harry Potter: Wizards Unite.
But Apple's AR ambitions go much further than AR games. Chief Executive Tim Cook has praised the technology for several years now and believes it has a brighter future than virtual reality, which has had a touch 2019 as both Google and Samsung cease selling their affordable VR headsets.
The new timeline - a headset in 2022 and AR glasses in 2023 - comes in the wake of numerous reports from industry sources and analysts claiming Apple might release an AR product as soon as 2020. Renowned and often-accurate analyst Ming-Chi Kuo has said repeatedly than an AR product will launch soon.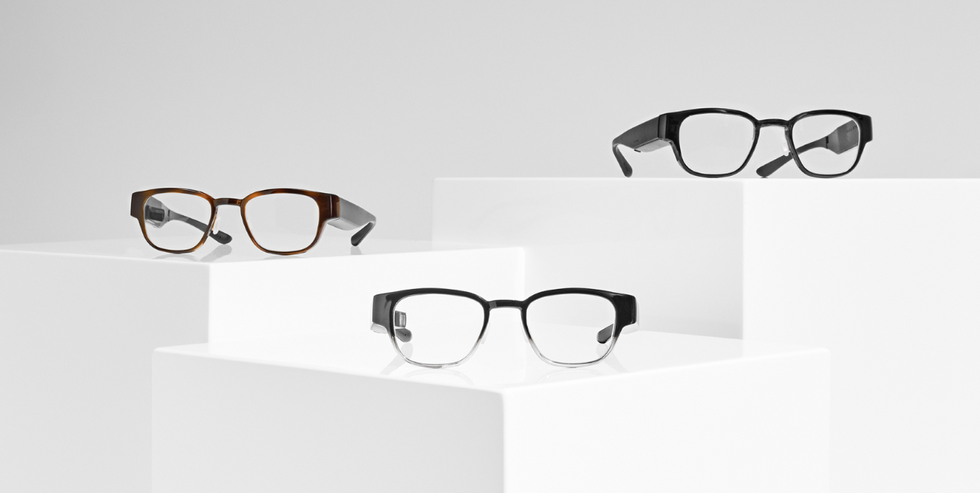 Focals by North are a pair of AR smart glasses on sale now North
But now it seems Apple is going to wait it out another couple of years before jumping into the AR market. Products already there include the Microsoft HoloLens AR headset (which is not yet sold to regular consumers) and smart glasses like the North Focals. Although technical successes in their own right, neither device has come anywhere close to the levels of success a new Apple product would demand. Whatever device Apple eventually launches, its success, sales figures and profit will be compared to the iPod, iPhone, iPad and Watch before it.

The Apple staff meeting, which reportedly took place in October, is said to have highlighted how the company's future AR devices will feature "3D scanning" and "advanced human detection". The report also claims they will "make heavy use of fabrics and lightweight materials" to ensure a comfortable fit. Staff attending the meeting were reportedly told Apple would be speaking to developers about building software for the AR headset in 2021.
Although details are scarce we expect the AR headset to be similar to the Microsoft HoloLens and Magic Leap, blending the wearer's real environment with a computer-generated interface viewed through a lens or semi-transparent display.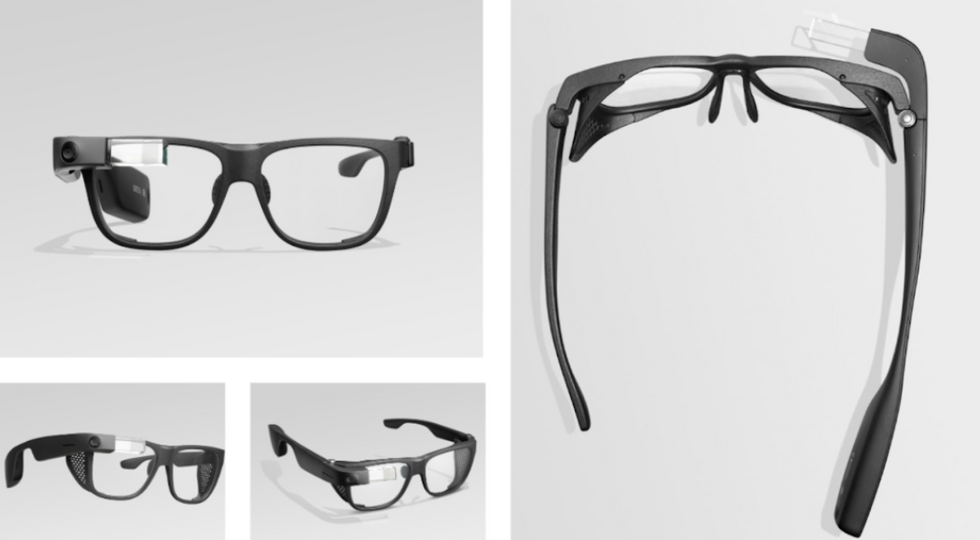 The latest model of Google Glass is sold exclusively to enterprise Google
If Apple sticks to this timeline, its AR products will arrive a decade after the Google Glass, a pioneer of the smart glasses space, but which oversold and under delivered. Despite promising a seamless AR experience, projecting walking directions, messages and other useful information on a lens in front of the wearer's eyes, Glass suffered from slow performance, poor battery life, limited use cases, and a high price. Its forward-facing camera also presented privacy concerns.

Speaking of the smart glasses due in 2023, The Information described current prototypes as looking like "high-priced sunglasses with thick frames that house the battery and chips". They are also said to feature lenses which darken to signal that the wearer is watching something and cannot see whoever is stood in front of them.

The report comes soon after references to augmented reality devices were discovered in Apple's iOS 13 iPhone operating system, suggesting a prototype was already being used at Apple HQ and is run in conjunction with an iPhone. Facebook and Samsung are also believed to be working on augmented reality devices to launch as potential smartphone replacements in the coming years.
We recently reported on a newly-published Apple patent describing a "head-mounted device with an adjustable opacity system", suggesting the device will have lenses which adjust their transparency based on ambient lighting. This would help the device overcome an issue the Google Glass had where the display could not be seen when looking at the sky, or out of a brightly lit window.
MERGE VR Headset - Augmented Reality and Virtual Reality Headset, Play Educational Games and Watch 360 Degree Videos, STEM Tool for Classroom and Home, Works with iPhone and Android (Moon Grey)
Like GearBrain on Facebook