Like GearBrain on Facebook
Magic Leap, the decade-old augmented reality (AR) startup that raised billions of dollars to produce a headset that was eventually met with lackluster consumer interest, is shifting from a consumer model to one focused on the business customers, as it starts to search for a new CEO.
It was reported in March that Magic Leap was for sale, and in April it was preparing to lay off around 1,000 employees. But, just a few weeks later, an internal memo sent to staff revealed it had secured $350 million of new funding.
Read More:
Now, although not confirming that figure, Magic Leap says it has "closed significant new funding." The news came as part of a wider announcement that it is shifting its focus away from the consumer market and instead towards the enterprise — or business — sector.
To that end, this week's statement made by chief executive Rony Abovitz says how the company has "pivoted to focus on delivering a spatial computing platform for enterprise…[and has] very positive momentum towards key strategic enterprise partnerships." Abovitz says this move will set the company "on a course for success."
The change in business model also now means Abovitz will be replaced by a new CEO, once they have been found. Their job will be to commercialize Magic Leap's new plan for spatial computing in enterprise.
Magic Leap received over $2.5 billion in investment before even showing off its first and only product, a $2,300 augmented reality headset connected to a computer worn on a belt clip. The company struggled to sell its vision to consumers.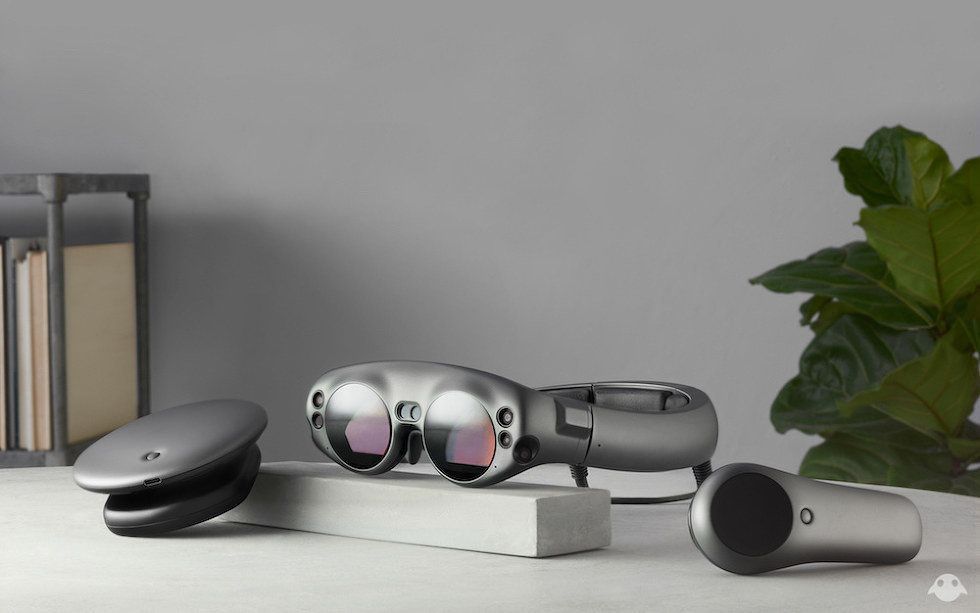 The Magic Leap headset is priced at $2,300 Magic Leap
Magic Leap previously said it planned to put a second AR headset on sale in 2021, with a lower price and, the company hoped, present an opportunity to grab a sizable chunk of the AR consumer market before rivals can get up to speed.

Instead, pivoting to the enterprise may help it regain footing. Just days earlier, Facebook's Oculus division showed a brief demonstration of how working from home —could be improved with augmented computer displays projected by a headset.
By using its technology in the enterprise computing space, Magic Leap could capitalize on what many expect to be a permanent shift in working behavior, as we move forward from the coronavirus pandemic and readdress how and where we work.
It remains a long shot (as does Facebook's plan with Oculus), but suddenly Magic Leaps' technology appears in better focus than it has for years.
From Your Site Articles
Related Articles Around the Web
Like GearBrain on Facebook