Like GearBrain on Facebook
Apple pushed out iOS 11.2 Saturday — and almost immediately some users reported problems. The top issue? Face ID stopped working.
Pop-ups saying Face ID wouldn't activate hit particular iPhone X owners, reports 9to5Mac. And while some fixed the problem fairly simply by rebooting their iPhone, new bugs popped up — particularly around battery life.
Those who updated over the weekend have complained about rapid battery loss, not seeing the battery monitor anymore on their phone— or devices that are growing worryingly warm.
Apple released iOS 11.2 off its regular schedule (usually these are pushed out on a Tuesday) because of iPhone users reporting their phones crash when iPhones hit December 2. The new release fixed this concern, as well as those autocorrect bugs that replaced 'it' with 'I.T.', for example.
The new iOS also installed support for Apple Pay Cash — which will let iPhone owners send and receive cash from anyone in their network: friends, family and the like. Think Venmo and PayPal, but in this case there's no app, payments can be sent through iMessage or even by just asking Siri. You need two-factor authentication on your iPhone (which you should have anyway) and you're good to go.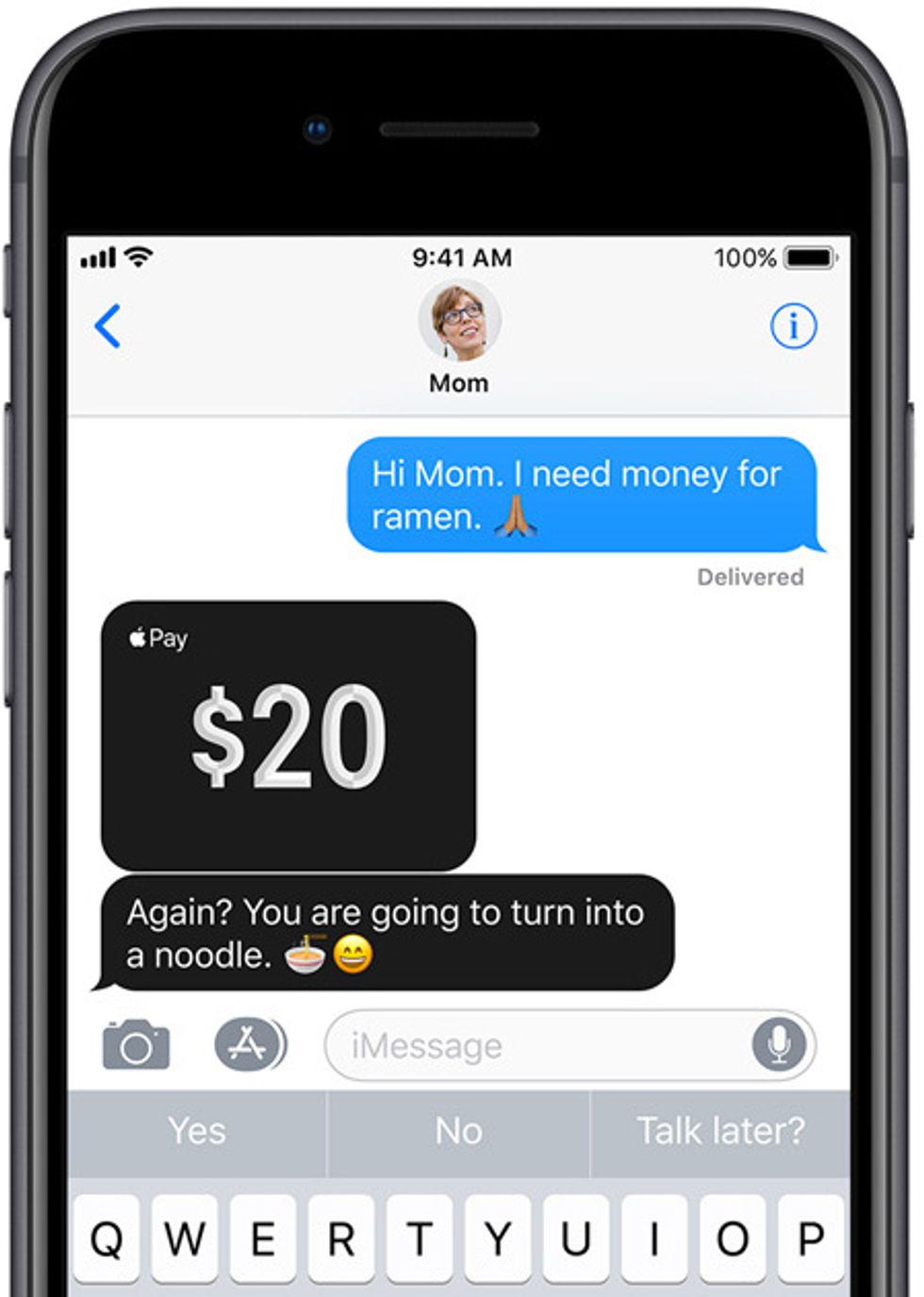 iOS 11.2 pushes out support for Apple Pay Cash, a new peer to peer payment service in iMessageApple
But that feature isn't live. And while the new iOS update also supports a few other details, like faster wireless charging, some new wallpapers and even a fix for calculators where typing numbers too fast could yield wrong answers (really?) it may be worth waiting a day or two to install the iOS 11.2 if you everything is working fine right now.
Here's the full list of updates with 11.2:
Adds support for faster wireless charging on iPhone 8, iPhone 8 Plus, and iPhone X with compatible third-party accessories
Introduces three new Live wallpapers for iPhone X
Improves video camera stabilization
Adds support in Podcasts to automatically advance to the next episode from the same show
Adds support in HealthKit for downhill snow sports distance as a data type
Fixes an issue that could cause Mail to appear to be checking for new messages even when a download is complete
Fixes an issue that could cause cleared Mail notifications from Exchange accounts to reappear
Improves stability in Calendar
Resolves an issue where Settings could open to a blank screen
Fixes an issue that could prevent swiping to Today View or Camera from the Lock Screen
Addresses an issue that could prevent Music controls from displaying on the Lock Screen
Fixes an issue that could cause app icons to be arranged incorrectly on the Home Screen
Addresses an issue that could prevent users from deleting recent photos when iCloud storage is exceeded
Addresses an issue where Find My iPhone sometimes wouldn't display a map
Fixes an issue in Messages where the keyboard could overlap the most recent message
Fixes an issue in Calculator where typing numbers rapidly could lead to incorrect results
Addressed an issue where the keyboard could respond slowly
Adds support for real-time text (RTT) phone calls for the deaf and hard of hearing
Improves VoiceOver stability in Messages, Settings, App Store, and Music
Resolves an issue that prevented VoiceOver from announcing incoming Notifications
Like GearBrain on Facebook