Like GearBrain on Facebook
Wireless smartphone charging has been around for years, but with Apple jumping on the bandwagon with the iPhone 8, 8 Plus and iPhone X, the technology is finally getting the mainstream attention it deserves.
Wireless charging is remarkably simple, but there are a couple of details to bear in mind. The first is understanding the different wireless charging standards. These are Qi (pronounced chee) by the Wireless Power Consortium, the Power Matters Alliance (PMA) and the Alliance for Wireless Power.
Thankfully, Qi is rapidly becoming the dominant standard, and is the one used by the majority of today's smartphones. It is also the standard used by the iPhone 8 and iPhone X.
Picking the right wireless charger
There is a huge range of wireless chargers to choose from. Some offer 'fast charging' which lowers battery top-up times by around 40%, but beyond that it is a matter of design, size and which brand you have the most loyalty towards.
Some wireless chargers cost as little as $10.99, while others are around $50 to $70 and Apple's own AirPower - which can charge the iPhone, AirPods case and Apple Watch at the same time - is tipped to cost in the region of $200.
With such a broad price range in mind, here are some options to consider for your new iPhone 8, iPhone X - or any other handset which complies with the Qi standard, like the Samsung Galaxy S8 and Note 8.
Yootech Wireless Charging Pad - $10.99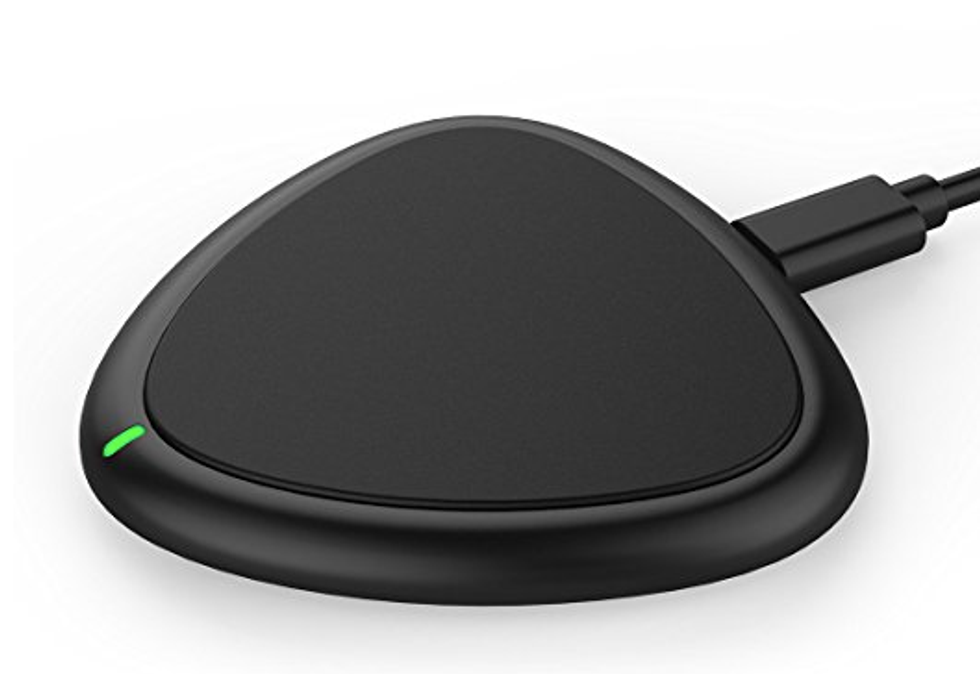 Wireless chargers don't come much cheaper than thisAmazon
As cheap as it gets, the Yootech Pad is the most affordable way to get wireless charging we could find. You will need to provide your own plug as it only comes with a USB cable, but you can always just use the one your phone came with.
UGpine wireless fast charger - $19.85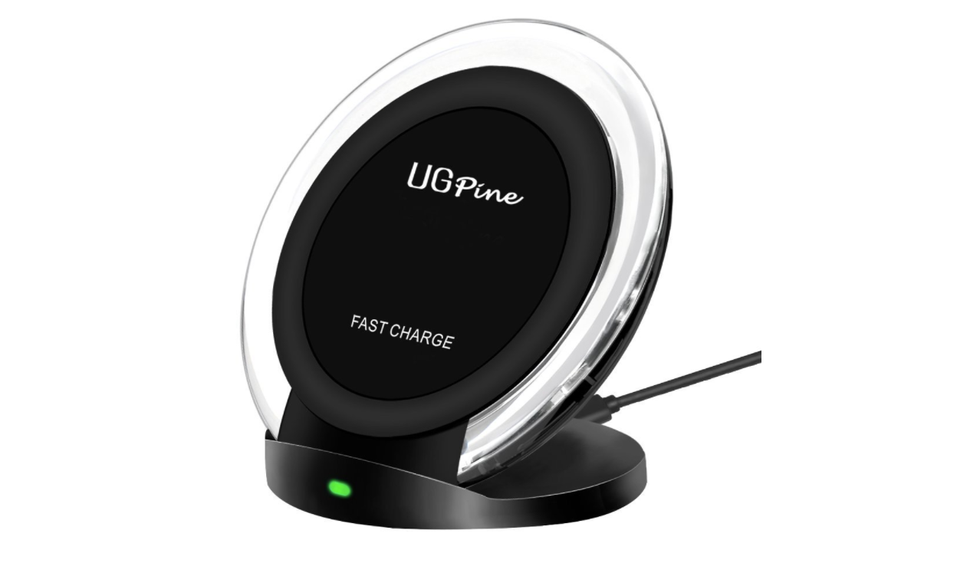 Wireless fast charging at 60 degreesAmazon
Where most wireless chargers only let you lie your phone flat, this one sits at 60 degrees, so you can read notifications more clearly, have a FaceTime chat, or switch your phone to landscape and watch a movie while it charges. There's also fast charging, but that only works with compatible Samsung handsets like the Galaxy S8 and Note 8, not the latest iPhones.
Lottogo Wireless Charging Station - $65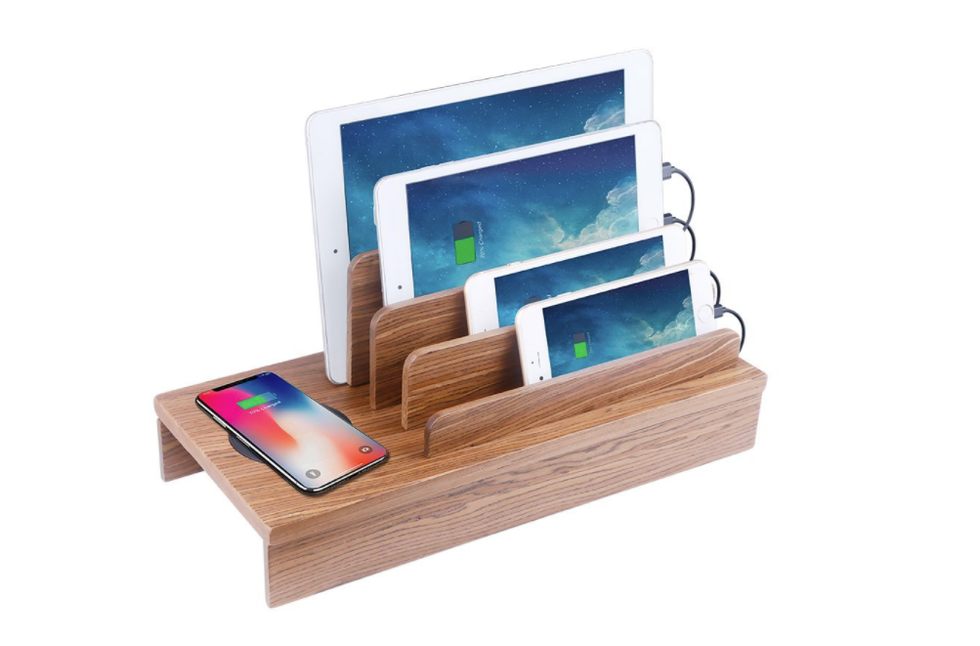 Charge everything at once with this wooden stationAmazon
It's all well and good buying a wireless charger for just your iPhone X, but most owners will likely need a range of other devices charging too. That's where charging stations like this come in. Here there's space - and ports - for four devices like smartphones and tablets, plus a wireless charging pad for your iPhone or any Qi enabled handset.
Belkin Qi Wireless Charging Pad - $39.99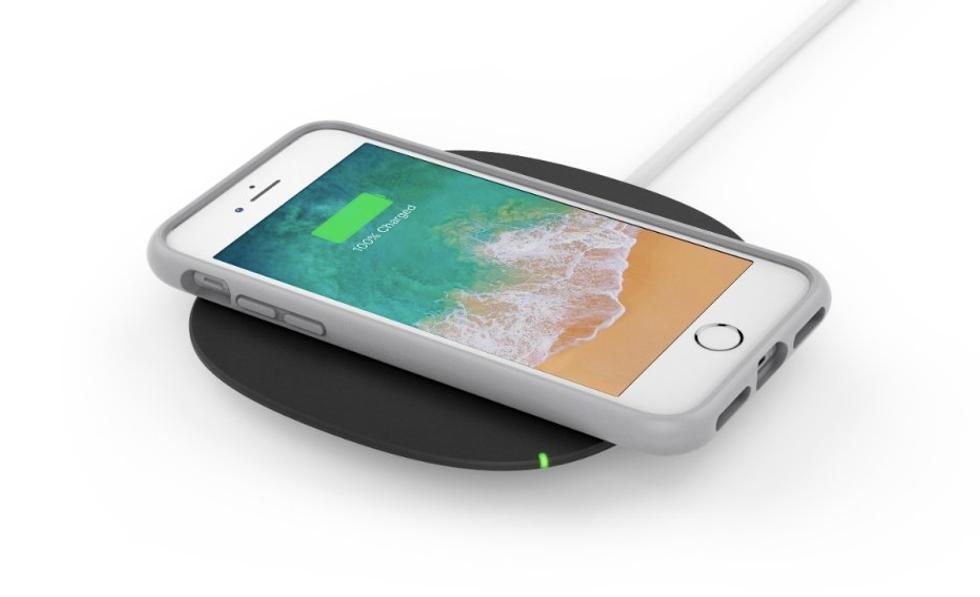 Wireless chargers also work through thin cases of around 3mm of lessAmazon
Very similar to the previous chargers, but this Belkin carries a name you're more likely to have heard of - and with that comes a higher price.
The charging pad comes with a USB to microUSB cable and a wall adaptor, and complying with the Qi standard means it will charge up other handsets, like the Samsung Galaxy S8. It will also charge phones held in cases, as long as they are no more than 3mm thick.
Belkin Boost Wireless Charging Pad - $59.95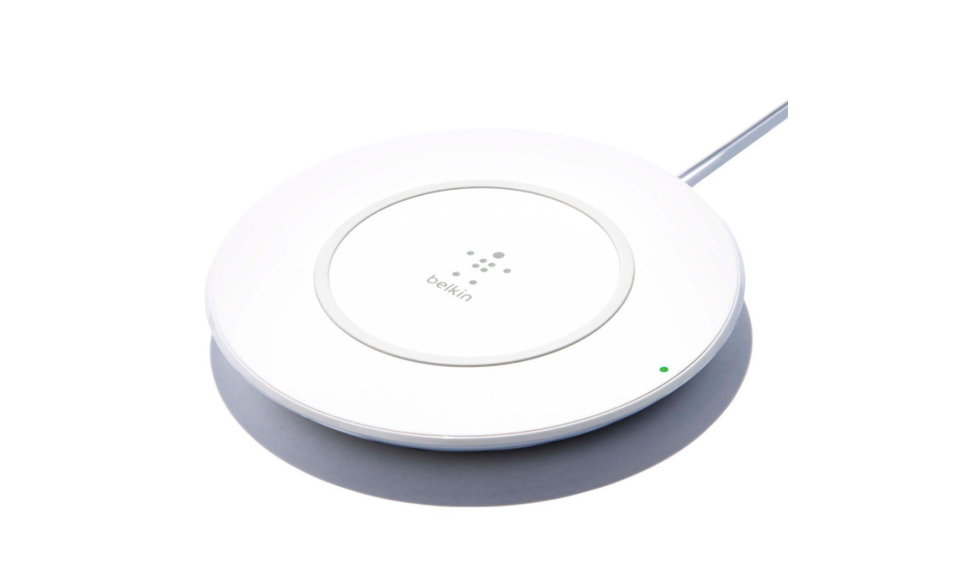 Fast chargers like this cost extra, but get the job done more quicklyAmazon
Wireless charging might look like something from the future, but they often top up batteries far slower than a wired alternative. That's where wireless fast charging comes in, boosting power from the usual five watts to 10W or even 15W.
This Belkin charging pad offers the latter, which means it will charge up to three times quicker than cheaper rivals. There's also a rubberized finish to stop your slippery glass iPhone from sliding off and onto the floor.
Apple AirPower - $tbc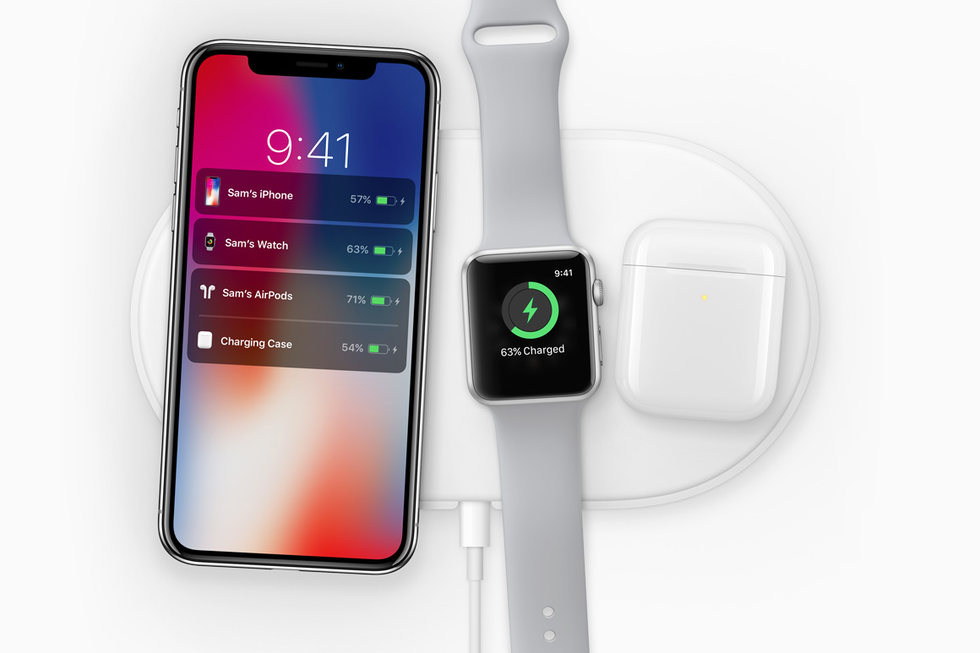 Apple's option might look the best, but is it worth the price?Apple
Announced alongside the iPhone 8 and iPhone X, the AirPower is Apple's own take on the wireless charger. Large than most other chargers, the AirPower is wide enough to accommodate an iPhone X or iPhone 8, plus an Apple Watch and the new AirPod case.
Apple says the AirPower will go on sale in early 2018, but an exact date isn't known - and neither is the price, although rumors of $200 have begun circling. When your Apple Watch already has a charger, and wireless pads for iPhones start at $11 you have to ask yourself - would $200 be worth it for Apple's style and convenience?
Like GearBrain on Facebook