Like GearBrain on Facebook
Apple Spy Apple is very skilled at collecting, and storing, your personal data on an iPhone: from fingerprints to your voice. (Hey Siri.) But now Apple has patented a way to capture information from those that may want to be a bit more secretive. Like robbers. A new Apple patent allows them to collect video, audio, one or more fingerprints and images of what the company calls an "unauthorized user." The data could not only be time stamped, but encrypted and then second to another device such as a laptop, tablet or server. The ability to collect this data is already built into the devices. The difference is, users opt-in to allow their information taken and stored. This would be a slightly different scenario. No word on when Apple may launch this application—or if ever. But there are certainly consumers, not to mention insurance companies, that would be happy to have this feature, and likely soon.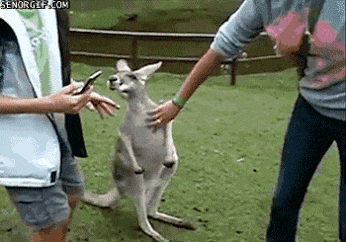 Hail Singapore Singapore can count itself as the first city to have self-driving taxi's. The new service launched Thursday, with six cars from the Cambridge, MA-based nuTonomy, and kept to a 2.5 mile radius. No, you couldn't just stick your arm our and grab one of the cabs. Customers had to sign up in advance for the pilot. Uber, of course, is working on a similar pilot in Pittsburgh, PA. (Via Associated Press)
Garmin's $900 Smartwatch Ready to put down $1,500 for a titanium watch—from Garmin? The Fenix Chronos is made for you then. With GPS, a fitness tracker and a fairly decent battery life (about 25 hours in save mode) the new smartwatch is sure to appeal to some athletes who like a more sleek, less plastic, look. But we still wonder about our impulse to take a jog with a four-figure watch on our wrist. Luckily, there's always the a $900 version, with just a simple leather band. Phew.
Pizza Ala Drone Domino's pizza has now officially started delivering its pizzas by drone—at least in Auckland, New Zealand. We have no word on the state of the pizza when it arrived: if the pie was still hot, if the cheese had slid across to one side of the box, did they forget the Stuffed Cheesy Bread? These details are important to anyone who has ever had a pizza delivered—and frankly that's everyone. Drone delivery service Flirtey is supplying the drones. And no, you're not going to get a drone-delivered pizza anywhere in the U.S. right now. New Zealand—and just one store—is the big winner right now.
Top Toy Drone You know you want to fly a drone. We know you want to fly a drone. So we have seven toy drones that are a great way to ease yourself into this growing trend.
Like GearBrain on Facebook