A week before Apple is expected to reveal a new version of its Watch, the company's lead of the wearable market continues to grow, driven by consumer demand for its cellular-enabled LTE watch.
The iPhone maker commands a 17 percent share of the global wearable market, according to shipment data produced by analyst firm IDC and its worldwide quarterly device tracker.
Read More:
Apple's lead is followed closely by Chinese firm Xiaomi, which has 15.1 percent of the global smartwatch market. Fitness tracker company Fitbit is third with 9.5 percent, while Huawei (6.5 percent) and Garmin (5.3 percent) are fourth and fifth respectively.
Interesting, Samsung is nowhere to be seen. The company has been a major player in the smartwatch industry since the launch of its Galaxy Gear back in 2013, and the firm only recently announced its latest flagship wearable, the Galaxy Watch. However, the company's smartwatch shipments have been bundled into IDC's 'other' category, which was responsible for 46.6 percent of global shipments in the second quarter of 2018.
Global wearable shipments grew 5.5 percent compared to the same quarter last year, growing in value by 8.3 percent to a $4.8 billion market. However, despite strong growth in smartwatch shipments, slowing consumer demand for simpler, cheaper wearable devices like fitness trackers has seen the wearable market in mature markets (North America, Japan and Western Europe) shrink by 6.3 percent.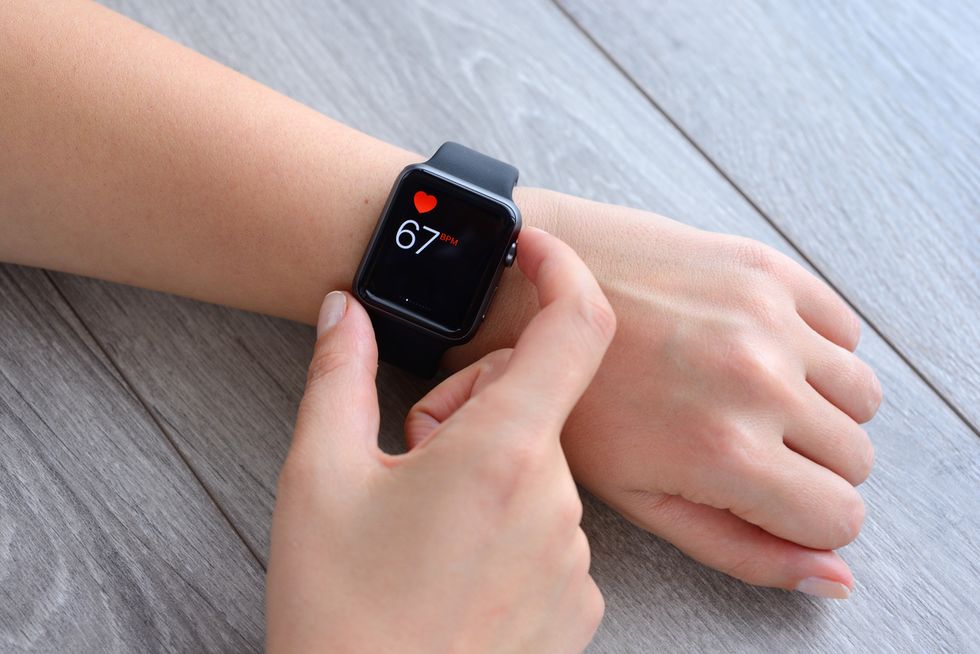 IDC believes smartwatches will continue their move towards being health monitoring and diagnostic toolsiStock
Despite this, the decline is not going to be a long-term problem according to Jitesh Ubrani, senior research analyst at IDC. Ubrani said: "The decline in mature markets is by no means worrisome as these markets are in the midst of transitioning to more sophisticated wearables."
With a nod towards the future of wearables being more focused on fitness and even diagnosing health problems, Ubrani added: "While the previous generation of wearables was focused on providing descriptive feedback like step counts, the current and upcoming generations are far more capable and are well on track to becoming prescriptive and diagnostic tools.
"Surrounding these smarter wearables is a constellation of technologies and service providers that includes app developers, telcos, component makers, healthcare institutions and more — each poised for growth in the coming years."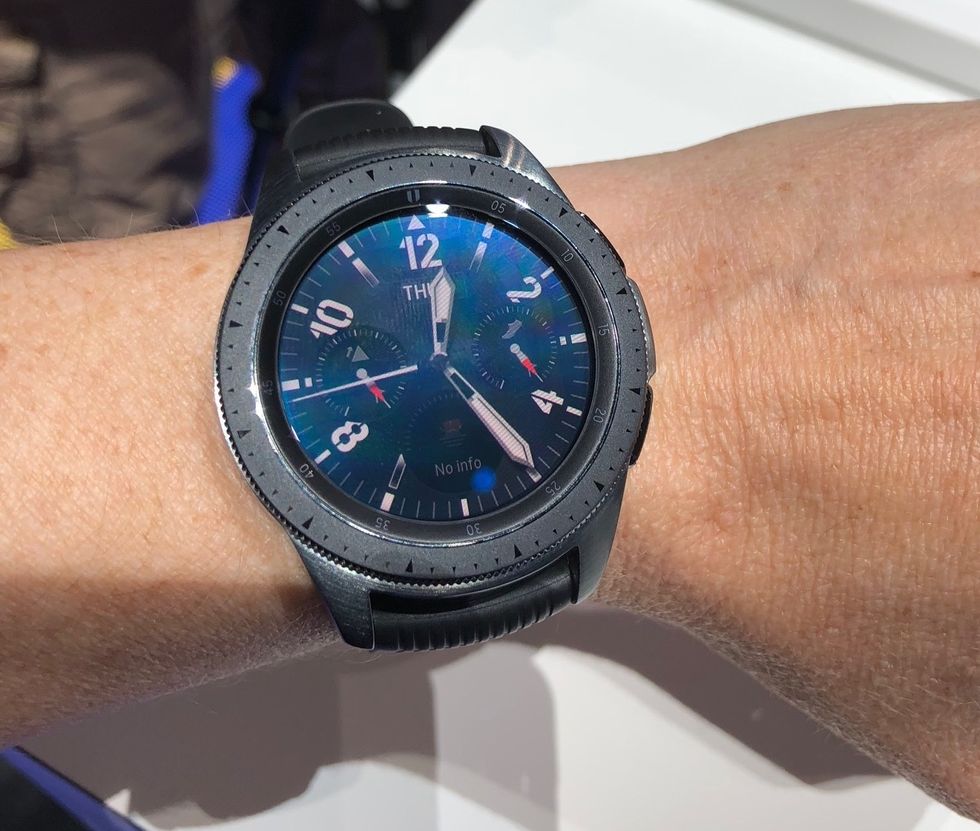 The Galaxy Watch is Samsung's latest effort to counter Apple's dominanceGearBrain
This shift in consumer demand from fitness trackers to more expensive and feature-packed smartwatches — like the Apple Watch — was felt most by Fitbit, a fitness tracker specialist who only recently launched its first fully-fledged smartwatch, the Versa. Fitbit saw its share of the wearable market fall by 21.7 percent in 12 months, but the Versa helped it become the world's second-largest smartwatch brand during the second quarter, with 1.1 million shipments, according to IDC. This is still some way behind Apple's 4.7 million shipments.
Apple is expected to reveal the new Watch Series 4 at a media event scheduled for September 12, where the iPhone XS is also widely expected to get its debut. According to a leaked image, the Watch is to gain a larger touch screen while keeping the same case width options of 38mm and 42mm. It will likely go on sale on September 21.
Google was also expected to announce its first own-brand smartwatch at a media event in October, alongside new Pixel 3 smartphones. But the company this month denied that it was about to launch its own wearable.